This post contains affiliate links. We may receive a commission for purchases made through these links without any extra cost to you. Thank you for your support.
---
Firstly, we understand your confusion.
You might be wondering why we're talking about bot traffic now.
Secondly, let's look at our last 7 days of traffic on Google Analytics.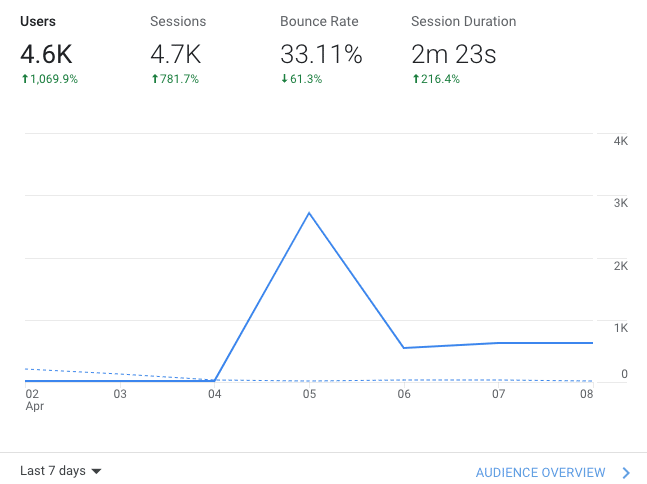 Do you see the spike for up to 2,000+ visitors?
We were just testing SparkTraffic's automated traffic, and it suddenly goes up like that.
Thirdly, we would like to let you know the best bot traffic service you can use.
Before we jump in, let's start with a basic understanding of it.
What is Bot Traffic?
In a sentence, it is non-human traffic to your website.
Bots, in general, are used to collect data from the internet.
Bots literally is a piece of code that performs a task or several tasks at once.
Usually, this task is repetitive and related to data collection.
We've researched this, and we can categorize bot traffic into two different bots.
Good Bots
First of all, we'd like to let you know that not all bots are bad.
There are several good bots, and they can do various things such as:
SEO
These search engine bots help to catalog and index web pages. The results are used by search engines like Google, Bing, Yahoo, and Entireweb to provide their services.
Website Monitoring
As the name says, these bots' primary job is to monitor websites and website health issues like downtimes, loading times, site speed, and many more.
Compiling
These bots are designed to gather information from various websites or parts of a website and compile everything into valuable data.
Bad Bots
Now, these bots are designed to do bad things to your site, such as:
Spam
You might encounter this type of bot while running your website. Spambots are used to spread content. Usually, you can find them in the comments section or in one of those phishing emails.
DDoS
These are complex bots—that can take down your site with a denial of service attack. You can think of it as cybercrime, as you've seen in films like Black Hat.
Ad Fraud
Bots can also be used to click on your ads to boost the payout for ad clicks.
Now, you know that there are two types of bots. Let's dig deeper.
How To Detect Bot Traffic?
Detecting bot traffic to your website is crucial.
Why? Because bad bots will hurt your analytics.
There are several indicators you can use to check these bots.
Abnormally high page views
If you see a sudden increase in page views while doing nothing, you need to be aware. This is a common sign of bot traffic.
Abnormally high bounce rate
When you see a sudden increase in page views, followed by a high bounce rate. It most likely happens because these bots just hit your site and leave.
Low session duration
The amount of time your visitors stay on a website should be steady. A sudden drop in your session analytics indicates that bad bots are browsing your site.
Moreover, you can look at your Google Analytics data to identify it.
Do You Need Bot Traffic?
This might surprise you. But, we've come up with at least 5 reasons to use bot traffic for your site.
1. Improve website traffic analytics
Good bots can improve your website traffic analytics. We're talking about reducing your bounce rate, improving page views, and many more.
2. Improve SEO for keyword search and rankings
Another thing that you can do is improve your site's SEO in general. Good bots can help you improve your targeted keywords and site rankings.
3. Improve your local SEO
You can also improve your local SEO search by using geo-targeting bots.
4. Free trial offers
Another great reason to use bot traffic is you can do it for free. Many bot traffic services offer it to showcase what they can do.
5. AdSense Safe
Most importantly, if you choose to use bots to improve your site visibility, you need to make sure it is AdSense Safe.
In other words, these bots will not affect your AdSense earnings, but you can still see how they perform on Google Analytics.
This is our best recommendation for bot traffic service on the internet. We've been using this for about a week now, and we can track its performance on Google Analytics.
SparkTraffic is a service that delivers high-quality traffic based on your needs.
They can deliver million visitors per month to your site. Moreover, they guarantee it is 100% human visitors.
Currently, SparkTraffic has more than 120,800+ clients from 69 countries.
You might be asking, how does it work, didn't you?
How Does SparkTraffic Work?
SparkTraffic's primary service is automated traffic. They claim they're using real web browsers with automation to create this traffic.
So, the traffic looks like real human traffic, but they don't make purchases. You can see all the traffic in the Google Analytics dashboard.
As we said earlier, you can use SparkTraffic to improve your website traffic metrics. You can fix bounce rate, return rate, and session time.
You can also increase your traffic volume and add more organic or social traffic to your site.
If you're interested, you can sign up for a free trial with a limited amount of visitors.
SparkTraffic Services
There are several types of traffic that SparkTraffic provides.
Guaranteed Traffic
SEO Traffic
Premium Traffic
Let us explain this one by one.
Guaranteed Traffic
In general, you can get options for traffic packages, as you can see below.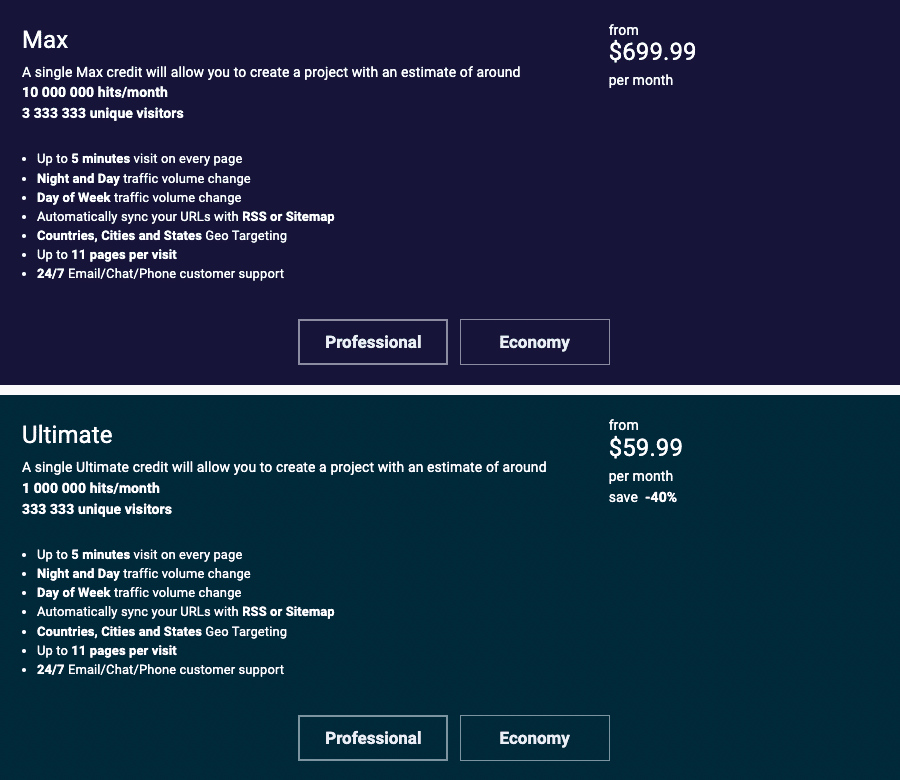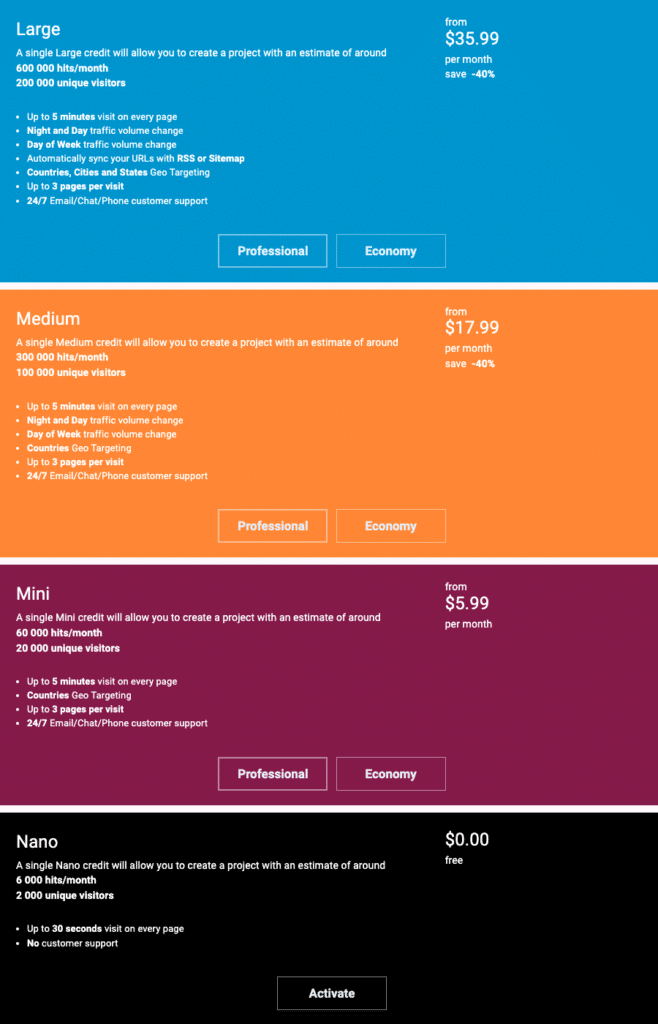 They categorize their packages from nano to max.
Moreover, you can choose between a professional or economy package based on your needs.
We suggest trying at least their mini package for starters. This will cost you around $143 on an annual plan.
Or, you can choose their economy package for nearly $72 on an annual plan.
SEO Traffic
Now, here's why SparkTraffic is so interesting. They also provide SEO traffic which they claim as the "Real SEO That Works!"
You can increase organic traffic to your site and also organic CTR. In other words, you can get more clicks on your website with this type of traffic.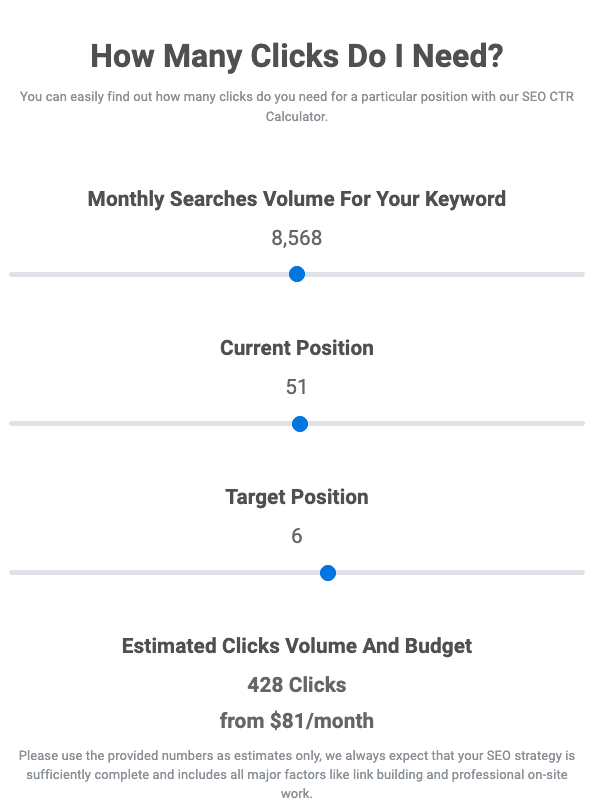 They also provide a calculator where you can get the number of clicks you need to improve your rankings. It's very convenient and works like magic.
For this type of traffic, they're using real people from all over the world to visit your link and affiliate offers.
All the clicks are done naturally. You can expect it to start from searching relevant keywords related to your site to promoting and doing something for about 60 seconds.
You have various packages to choose from 600 visits to 10,000 visits per month.
Premium Traffic
As for their premium traffic options, you can expect them to be similar to their Guaranteed Traffic, but with additional premium geo-visit.
You can choose which country you want to target for your traffic coming from. So, you can improve your local rank SEO.
What Customizations Can You Make With SparkTraffic?
Here is the list of what you can customize if you buy their professional plan.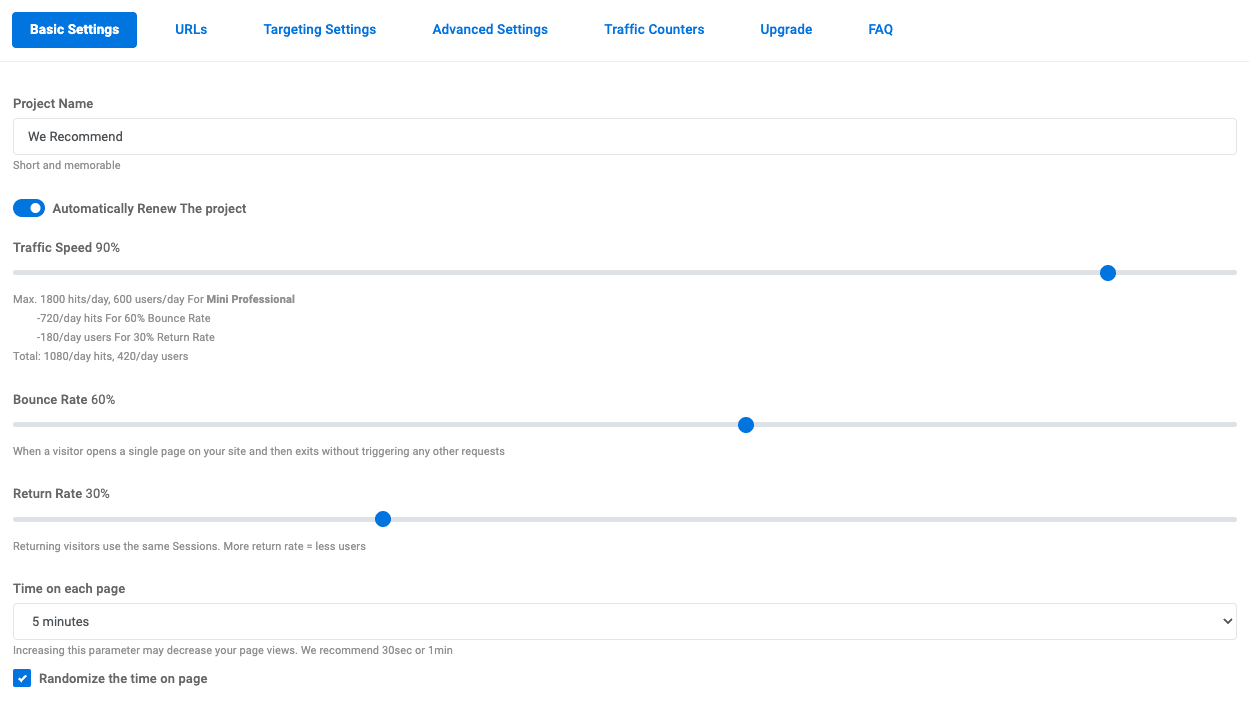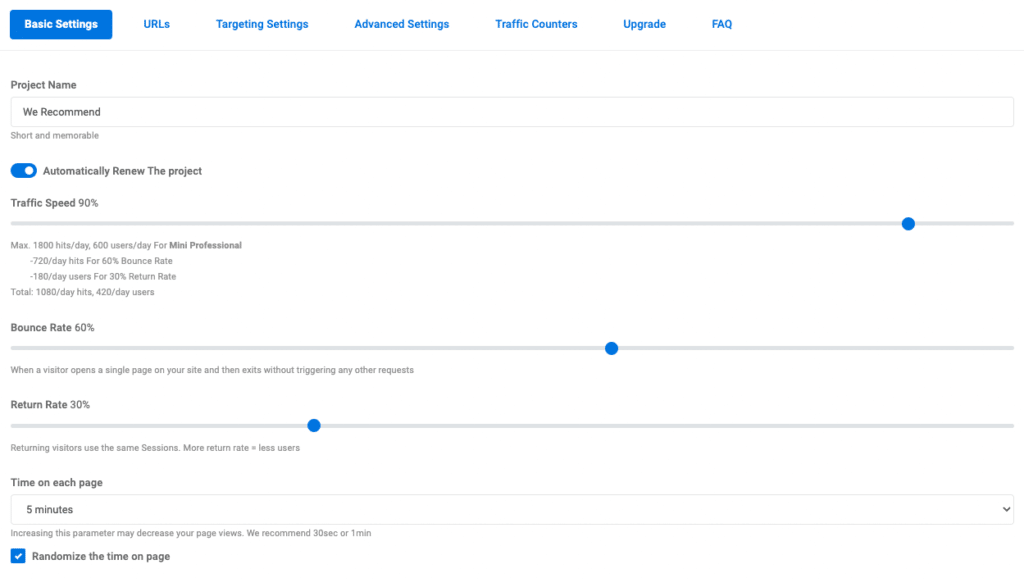 You'll get to control the speed of incoming traffic to your site from 0 to 100%.
You can set your bounce rate, return rate, and the time that each visit will take.
For this setup, we recommend using the 90% speed, 60% bounce rate, and 30% return rate to achieve the optimal result for your site.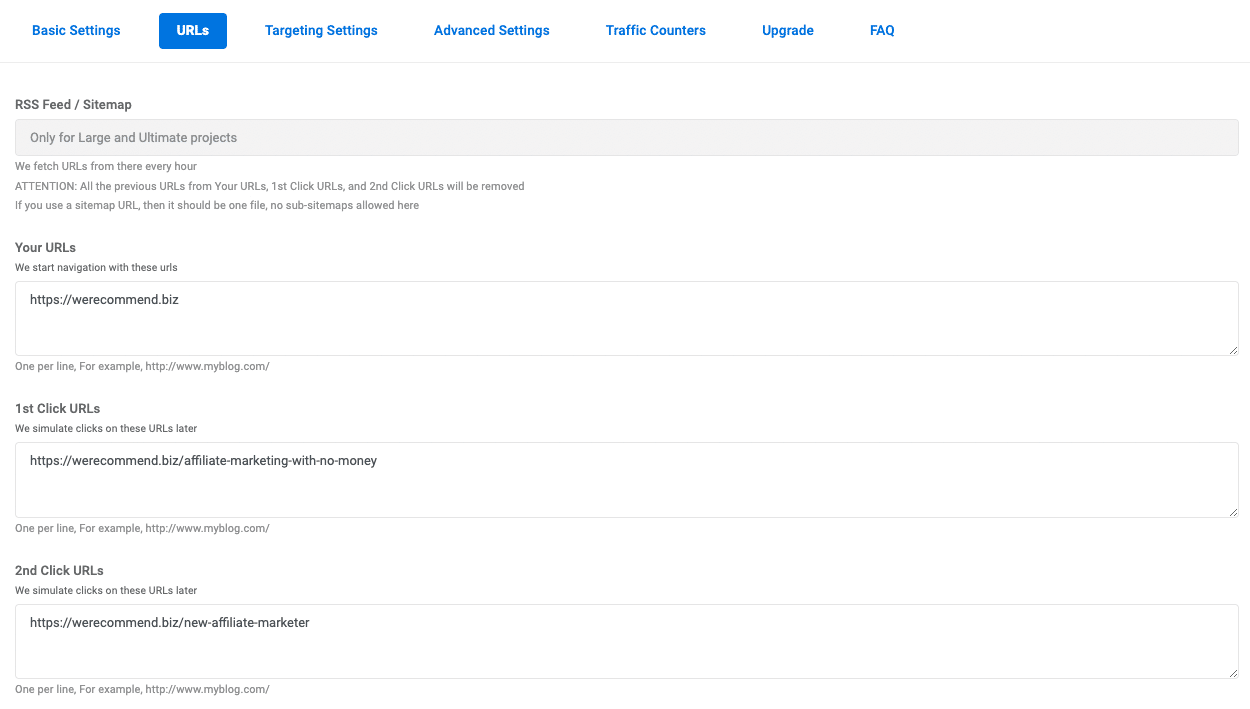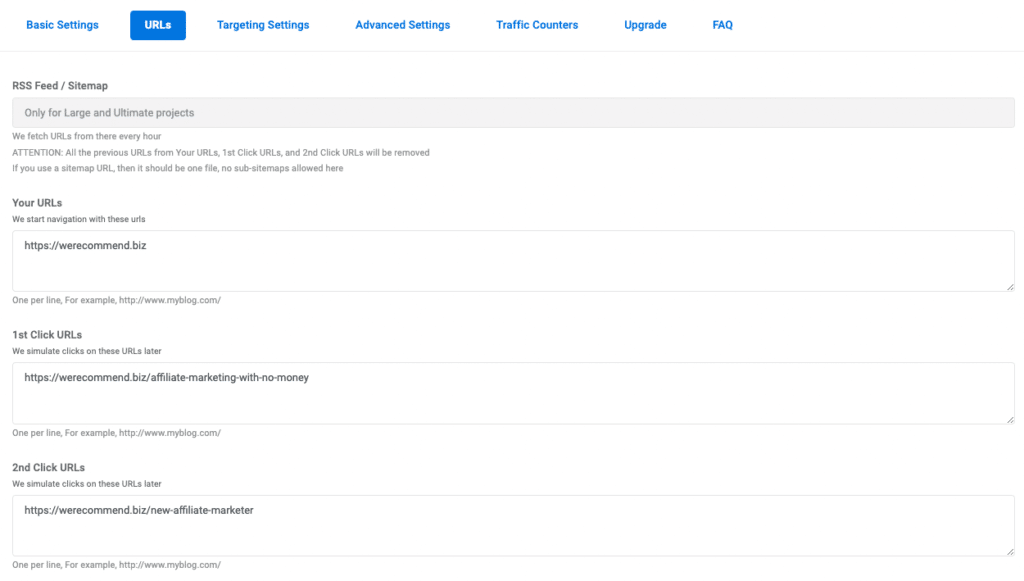 You can also choose up to 2 URLS other than your main website URL to get visits.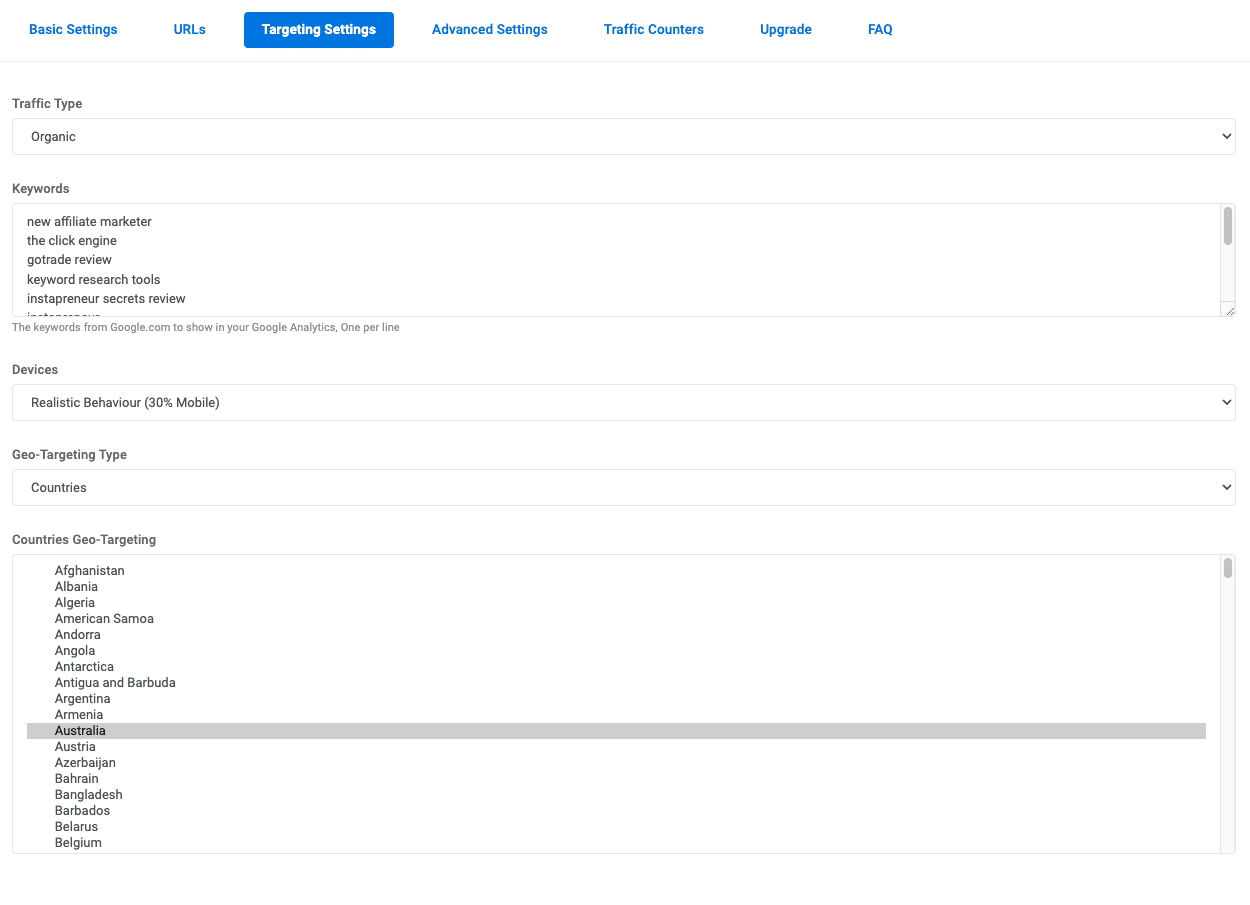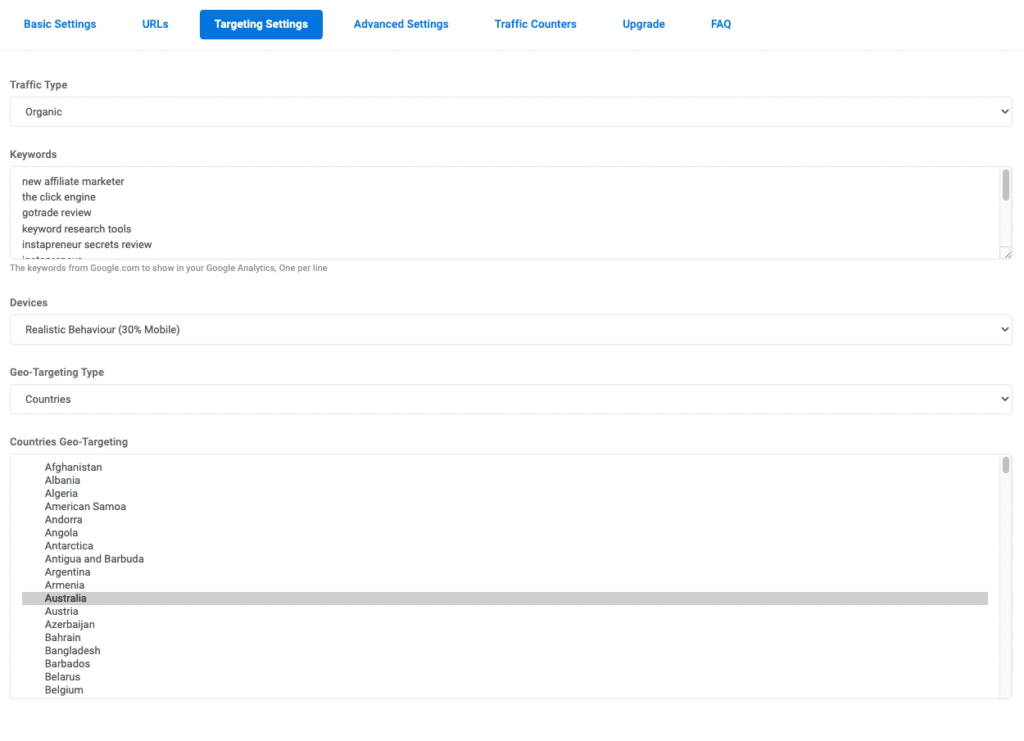 More importantly, you can choose your traffic type, keywords, devices, and geo-targeting countries for your site.
The best thing about this is that your traffic will be counted with Google Analytics and Google Search Console.
Here's what it looks like in real-time.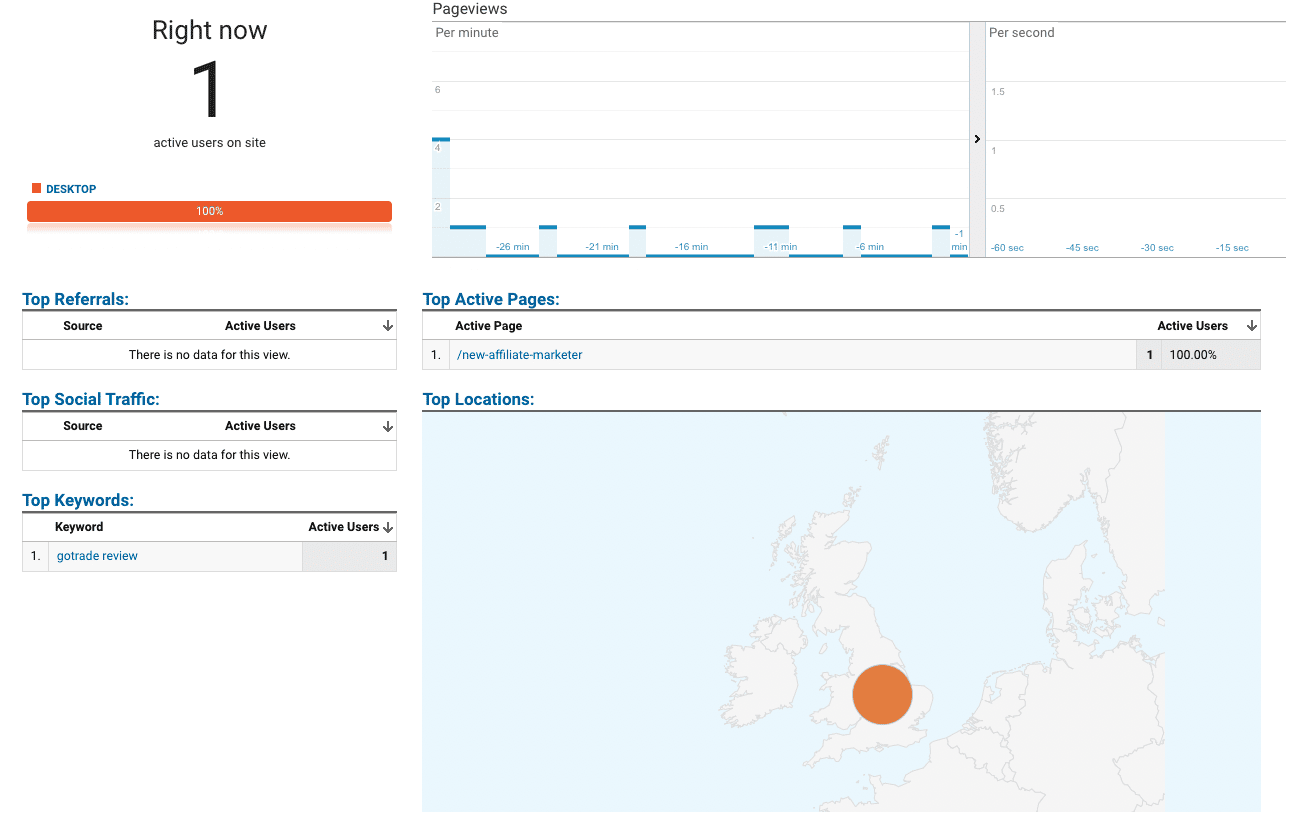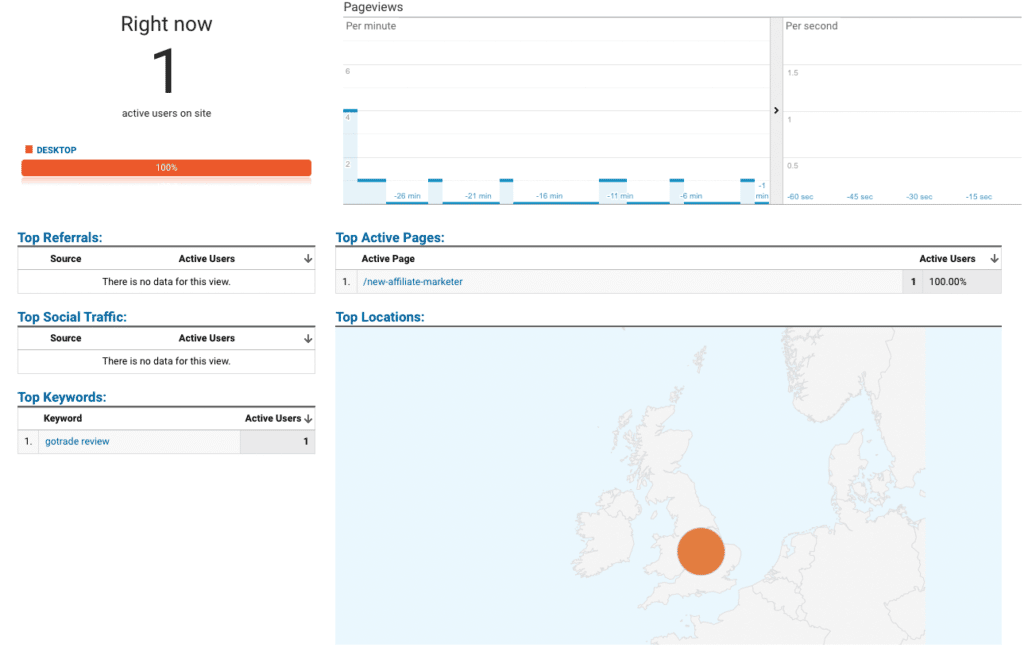 Conclusion
In conclusion, YES, we recommend this bot traffic service from SparkTraffic.
We've tried it for one week, and it really helps several of our posts' SEO performance through our targeted keyword.
SparkTraffic's nano plan is free to use, and you can get 6,000 hits/month to your site and up to 2,000 unique visitors.
Or, you can invest in the mini packages to test and see the result yourself.
---
Sugiya is the Writer and Owner of We Recommend. He is passionate about helping people make better decisions when buying things on the internet.