This post contains affiliate links. We may receive a commission for purchases made through these links without any extra cost to you. Thank you for your support.
---
In this 5 Billion Sales review, we want to warn you not to waste your time with this program.
Back in 2021, there was this program called 5 Billion Sales, which claims to deliver guaranteed sales. It seems too good to be true. But, since this program was launched, many people have joined and claimed they got paid by this program. So, we'd like to give it a real test, and soon enough, you'll know this is just another scam.
Let's get right to business, shall we?
What are 5 Billion Sales?
5 Billion Sales is a website that claims you can get paid just by browsing the internet. If you're an active traffic exchange user like us, you'll notice their home page looks like this screenshot below.
As you can see, the sales page is quite convincing. But, if you notice closely, this site advises you to stop marketing and start getting sales. Well, that's fishy and also tempting at the same time, isn't it?
That's why we signed up and tested the 5 Billion Sales starting in May 2022. We intentionally didn't want to write a review until we could make a conclusion about this program. So, let's look at what this program has to offer.
5 Billion Sales Review: The Scam Program
There are 3 different offers to earn money with 5 Billion Sales. All of them were claimed to help you make money online.
Guaranteed Sales
This offer simply claims to get you guaranteed sales up to $155,000. The way it works is pretty straightforward, 5 Billion Sales will run ads to promote your offer until you reach $155,000 in total sales. They claimed that the ad runs for an entire year.
There are two different advertisement packages you can choose from. The first one is Standard Advert. This package will deliver an agreed number of qualified visits to any site. The total delivery is 1 million visits over 12 months. The cost for this package is $269.
The second package is the Guaranteed Sales package. This is where the magic (scam) happens. You can get an agreed amount on the net profit of $155,000 just by buying a $269 standard advert that runs 3 times a year.
Wait, what?
Yes, we know what you're thinking, "Isn't it the same product?"
Here's the catch. When you have achieved $155,000 in total sales, you need to pay back $52,700 in profit share to 5 Billion Sales. The main difference between Standard Advert and Guaranteed Sales is the objective. Standard Advert only runs your ad, and Guaranteed Sales will guarantee a net profit for you. It seems like a promising opportunity, isn't it?
Actually, these two are the same thing. We know it's a bit confusing. That's how a scam works. The real intention of this program is none other than to get $269 from every member. That's all.
Sell Your Data
The second offer is selling your data. 5 Billion Sales will pay you to browse the internet at a whopping $401,50 yearly. Moreover, you can use this offer for free. To get paid, you must install a browser extension and log in to the 5 Billion Sales website to validate your browsing data. If you do this process daily, you will earn $1,60 daily. That sounds like a great deal, isn't it?
We did sign up and validated our data every day. We managed to get up to $70 until the 1st of August 2022. However, it was all fake. By the time this post is published, we can't log in to the website anymore, as you can see from the screenshot below.
We've wasted our time, but it's okay since we helped you understand that this is a scam.
Refer $ Earn
Another way to earn money with 5 Billion Sales is through the referral program. This offer is similar to a downline building. When you refer people to join your team and become your downline, you earn $100 from Sell Your Data and up to $3,020 if your referral purchase a Guaranteed Sales service.
To be honest with you, we found out that many people cheat with this program. They simply refer to themselves and expect to earn a commission from it. However, what's the use of referring when you realize it was all a scam, right?
If you managed to get inside the platform, there are hundreds of testimonials about this program. Was it all fake? Not really. If you receive money from this program, consider yourself lucky because many people didn't even receive a single penny from promoting this program.
Conclusion
To summarize our 5 Billion Sales review, it's simply a scam masked as affiliate marketing. We joined this program back in May 2022, and we suppose to claim our commission on the 25th of August 2022. However, we did a little research and found that many people can't access their accounts since the 1st of August 2022.
So, this is definitely a prepared escape plan to get your money and run away as fast as they can to avoid you. But, there is always a lesson from this kind of experience. As affiliate marketers, it is our job to curate our content. We've seen many people promote 5 Billion Sales on Facebook Groups. Some even showed off their thousands of dollars in commissions without any chance of withdrawing them.
That's why we create our own income report to give you proof of how to earn real money with affiliate marketing. If you'd like to learn more, you can download our free e-book to help you get started. Better yet, we also offer a free consultation on starting your affiliate marketing journey. Send us an email, and we'll get in touch with you.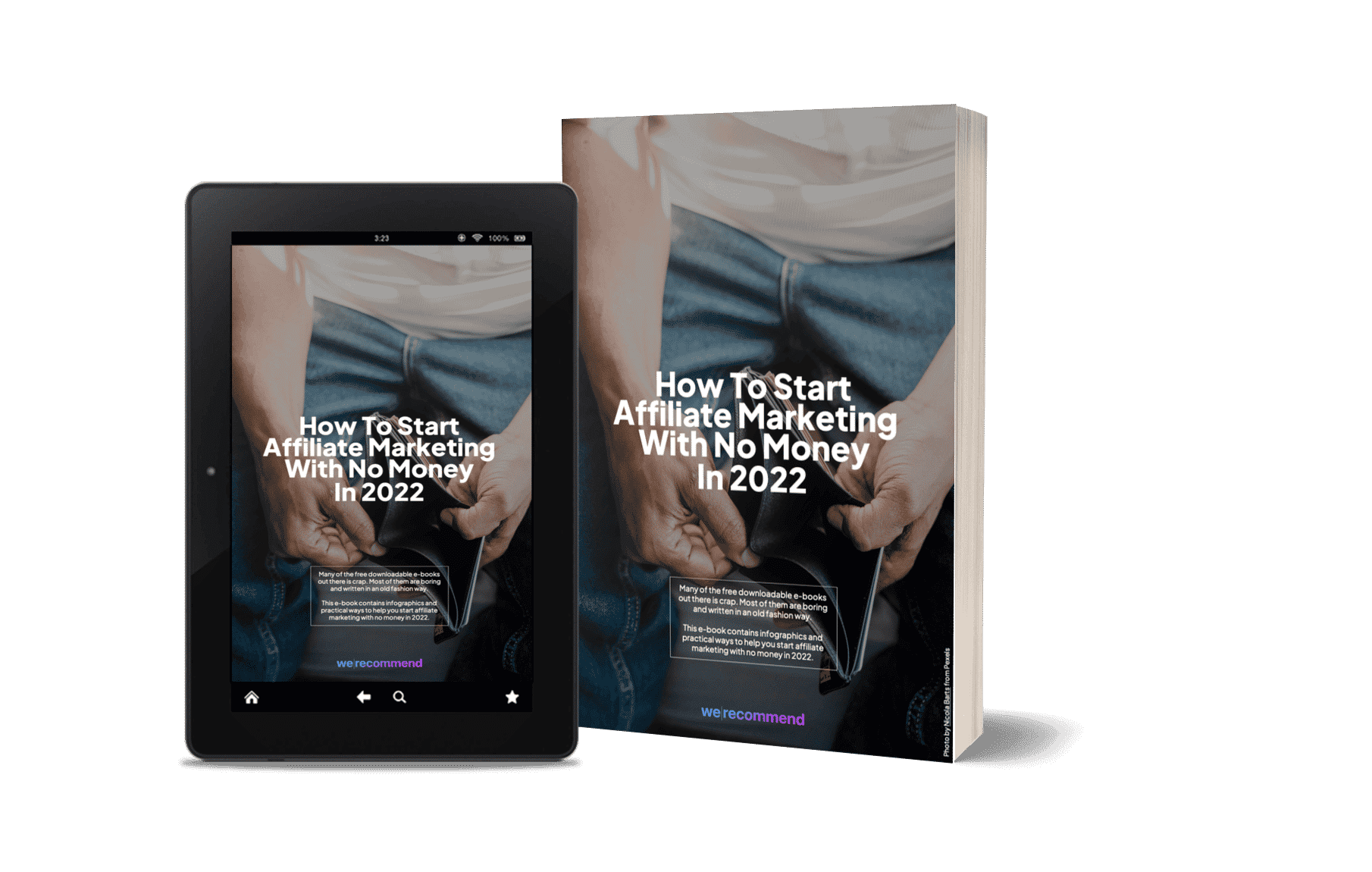 How to Start Affiliate Marketing With No Money in 2022
Many of the free downloadable ebooks out there is crap. Most of them are boring and written in an old fashion way. This ebook contains infographics and practical ways to help you start affiliate marketing with no money in 2022.
---