---
So, if you'd like to know the showdown between Canva vs Visme, you've come to the right place. In this article, we'll show brief comparisons between both tools and when you should use them.
Visme and Canva are graphic design tools that let you create high-quality images and graphics without any design experience required. Which one is better for you? The answer to this question depends on what you need from your graphic design tool, but there are a few key differences between the two that you can use to help you make up your mind.
Without further ado, let's dive in!
Which One is Better, Canva or Visme?
Both tools make it easy to create professional designs, but they have their differences. Depending on your skill level and what you want to create, one may work better than the other. For example, if you're looking for something simple, Canva might be a better choice because it's easier to use. If you want to create a more complicated design, such as an infographic that will require many different design elements, Visme would be a better option because of its variety of shapes and templates. However, if you're looking for more storage and nearly everything you need for any design project without paying for an upgrade, Canva would be a better option.
What is Canva?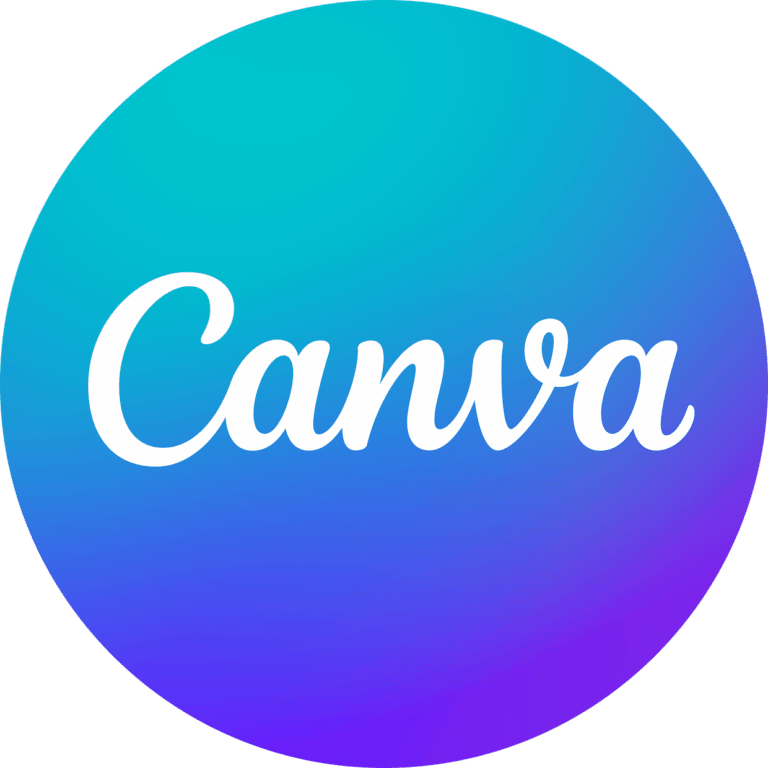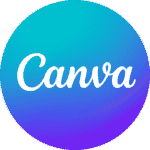 Canva is a free graphic design tool that allows you to create everything from Facebook covers to restaurant menus with just a few clicks and edits. With more than 75 million active users, it's also one of the most popular design apps on the internet.
While this platform may seem straightforward enough for beginners, it offers advanced features and tools like shape overlays and text blocks. Moreover, there are plenty of templates to choose from, so you can start your project without worrying about not finding an appropriate background or stock photo.
What is Visme?


Visme is also a free graphic design tool to create almost anything you need. Similar to Canva, Visme offers templates that are already designed and ready to go, which makes it a great choice if you don't have the design skills or time to create your own layouts. In addition, they offer an easy-to-use drag-and-drop interface. They also include helpful tutorials, guides, and how-tos on their site. Visme is one of the best alternatives for Canva users.
Ease of Use
Based on our experience, both tools offer a relatively easy-to-use feel. It's almost an apple-to-apple comparison when it comes to ease of use. However, we believe Visme has better ease of use compared to Canva. This is due to the navigation user interface of Canva, which is too crowded with templates and design ideas.
Whether you have design skills or not, a crowded user interface could easily distract your design. Imagine drawing a picture on a messy table full of irrelevant stuff. Although some people might think there is no correlation, we believe it would always be better to minimize distraction with less stuff.
Since both tools also offer various templates for almost anything you need and a similar drag-and-drop user interface to help you create your design, there is no clear winner in this area. But, one thing is for sure, Canva offers more templates than Visme.
Unique Features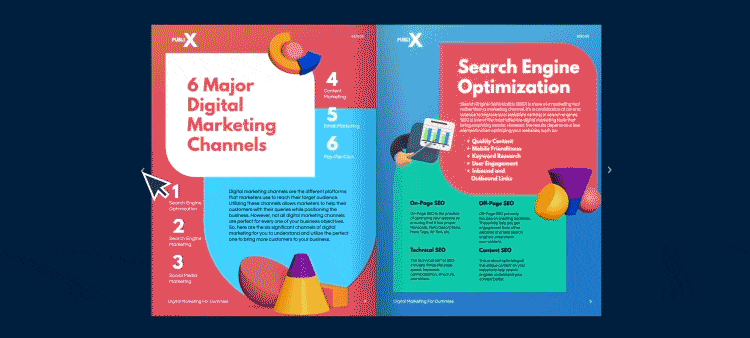 Since both tools offer similar features, such as various templates for social media, flyers, posters, infographics, and any digital assets you need, it's clear that Canva has a wide variety of use cases for photo editing and image enhancement. On the other hand, Visme sticks to its root as a content visualization tool. With the recent flipbook effect, Visme is upping its game for creators looking for more interactive design.


Moreover, Visme is better for professional-looking presentations or infographics than Canva. As you can see from the screenshot above, Visme's presentation design is far more suitable for business settings. Canva's presentation theme is more suited for educational purposes.
Integrations
What sets Visme apart from other software is its integration options. You can integrate Visme with other tools right inside the platform, such as:
Apps in Development: Salesforce, HubSpot, and Zapier.
Video Integrations: YouTube, Vimeo, Wistia, Loom, and Vidyard.
Storage Integrations: Google Drive, Dropbox, One Drive, and Widen.
Forms & Surveys Integrations: Typeform, JotForm, SurveyMonkey, and Formstack.
Graphics & Images Integrations: Giphy, Unsplash, and Brandfetch.
Marketing Integrations: Google Analytics, QR Codes, HubSpot, Mailchimp, and Livestorm.
Other Integrations: Google Maps, Slack, and Monday.com.
Storage
When storing your files and projects, Canva won with 5GB of storage compared to Visme, which only gives you 100MB for free users. Really, Visme? It's not even worth storing 50 pages of one high-resolution presentation. However, this is easily tackled with storage integrations in Visme. But, you need to upgrade to Visme's Business Plan to access integrations. Moreover, you only get up to 3GB of storage. It's 2GB lower than Canva's free plan.
Pricing
If you plan to upgrade to a paid plan, Canva is way more affordable than Visme. Depending on your country, the general Canva Pro is priced at $12,99 per month or $119,99 per year. You can use this plan for up to 5 people.
Visme is way more expensive at $59 per month on the Business Plan, but it's cheaper when you pay annually for $297. We believe the Personal Plan is not worth it because you only get 250MB of storage compared to what you get on the Free Plan. It's only 150MB more storage.
It's essential to consider your needs when deciding which platform to use. The pricing may not be an issue for some, but it could be for others. Whichever you use, make sure to do your own testing beforehand.
When You Should Use Each Tool
Visme is more suitable for creating presentations and infographics, but Canva works best for basic design needs. If you need to create a presentation and an infographic, then you should use Visme. If you just need to post an image on social media, then you should use Canva.
The software interface is also very user-friendly, which means it will take less time to get used to than other software. Both tools are free, so having both in your design arsenal is worth it. They both have easy-to-use interfaces that make creating graphics fun. However, if you're more comfortable with one over the other, then stick with that one.
Conclusion
Both Canva and Visme are valuable content creation tools. It depends on your needs and how often you plan to use them. If you're just starting out, we recommend Canva because it offers a free trial and has more templates that can be customized with ease. However, if you want to create more complex visuals, then Visme may be the better option.
---