---
In this 10DollarSoloAds review, we'll find out if this program is worth trying for $10 per month.
Usually, we bought solo ads from Udimi But, one day, we came across 10DollarSoloAds and were curious to learn more about it. This review is based on our experience testing this cheap offer.
Without further ado, let's dive in.
What is 10DollarSoloAds?
10DollarSoloAds is a solo ad provider to help you boost traffic, generate leads, and hopefully make a sale by promoting your affiliate offers. In fact, 10DollarSoloAds has been around since 1999. They claimed to be a sophisticated targeted marketing system that shows your ad to thousands of potential customers.
Moreover, they also provide niche targeting and geotargeting when running your ad. You can set your ad to run based on country, state, or city. In other words, you can aim at potential customers based on their location. It seems pretty decent, right?
How does 10DollarSoloAds work?
The first step to using the 10DollarSoloAds service is to sign up and create your account. Once you've signed up, you will enter the membership dashboard, as seen in the screenshot below.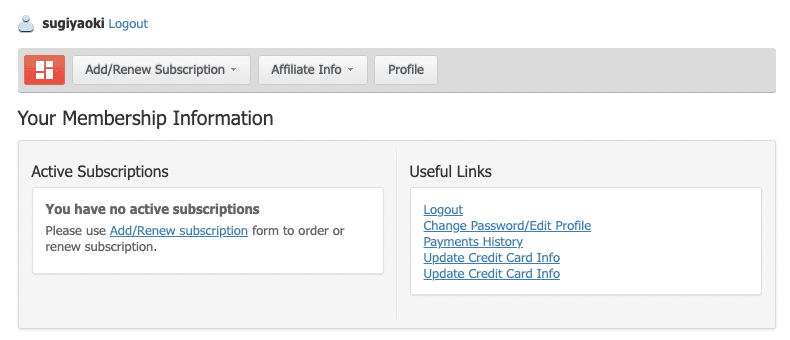 To order an ad, click the Add/Renew Subscription button. You will need to choose your membership type to create your ad. At this point, we didn't know that 10DollarSoloAds is a membership-based service. We thought it was a usual click based on the order type of solo ad like Udimi. We'll talk about this later in the pricing section.
After choosing your membership type, you need to make a payment before you can run your solo ad. However, 10DollarSoloAds only accepts credit/debit card payments. It might be a big downer for some people.
If you have made the payment, you can start preparing your solo ad. Now, if you have no experience writing a solo ad email, you can get a professional copywriting service to write a campaign for free. Here's a testimonial from one of the 10DollarSoloAds customers.

10DollarSoloAds Review: Pricing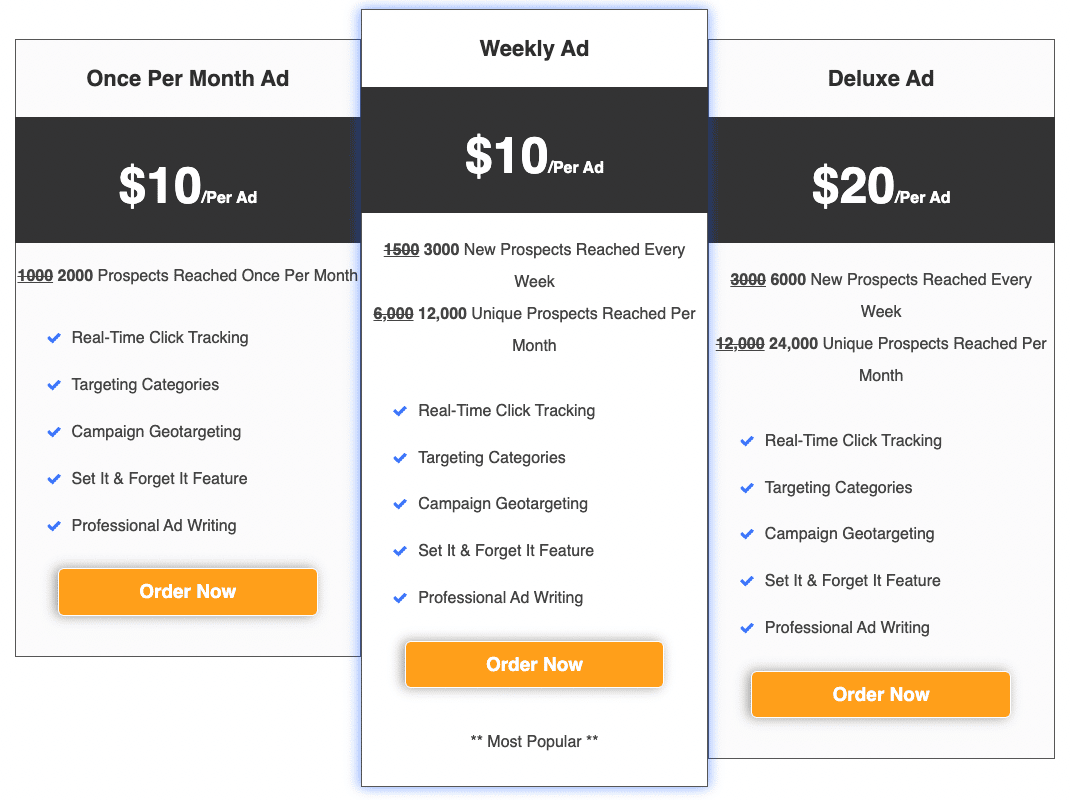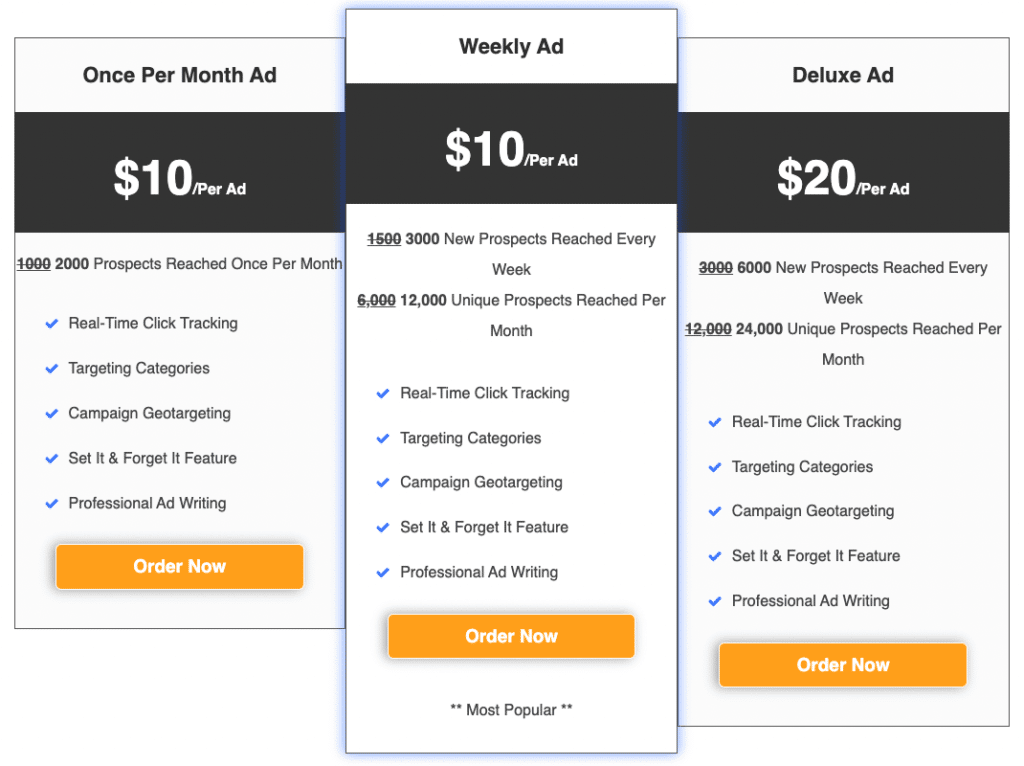 There are three pricing plans for your solo ad purchase; once per month, weekly ad, and deluxe ad. The primary differences between each service are the frequency of the ad sent and the number of prospects reached. Here's a table comparison to help you understand the pricing plan.
| Plan | Pricing Per Month* | Number of Prospects |
| --- | --- | --- |
| Once Per Month Ad | $10 | 2,000 per month |
| Weekly Ad | $40 | 12,000 per month |
| Deluxe Ad | $80 | 24,000 per month |
*Monthly recurring per ad
However, we'd like to emphasize that this price is for one solo ad. So, you can't change the link once the ad already runs.
If you'd like to try the 10DollarSoloAds service, we strongly suggest starting with the once per month at $10 per ad. But, before that, it's better to read more about our results and the effectiveness of this service.
10DollarSoloAds Review: Result & Effectiveness
We did a test using the once-per-month plan and ran two different solo ads. The result is more of a waste of money for us. Although the click is high, the number of signups is far too low compared to the previous solo ad from Udimi.
People didn't opt in through our capture pages. They are more willing to sign up using the embedded pop-up form on our landing page. We only manage to get four signups, and none of the signups stays on our email list for a long time.
On the positive side, their customer support (his name is George) is responsive and helps us whenever we have a question about our ad run. So, we would like to thank George for that.
10DollarSoloAds Review: Affiliate Program
However, we made half of our money back when we promoted the 10DollarSoloAds affiliate program a while ago. You can see the proof on our income report page. You get a 25% commission on all sales through your affiliate link. However, another downer for us is the payout period is too long. 60 days. So, it's back to your preference if you would promote 10DollarSoloAds.
Conclusion
To summarize our 10DollarSoloAds review, it is not worth trying. So, we don't recommend it. It's way better to purchase a solo ad from a seasoned provider based on the number of clicks you want. Udimi is the best place to buy high-quality solo ads. You can check our recommended sellers from our previous purchase.
However, if you'd like a better alternative, we recommend trying My Lead Gen Secret for the best bang for your buck. You can read our review to learn more about it. At $30 per month, you can get 6,000 high-quality leads from the US and send them one email per day. Some people even said it is better than solo ads.
---