This post contains affiliate links. We may receive a commission for purchases made through these links without any extra cost to you. Thank you for your support.
---
In this Payhip review, let's find out if this is the best place to sell your digital products for free.
First of all, let us ask you a few questions.
You create an e-book, and you want to sell it to make some money.
Where can you sell it online?
Where is the most uncomplicated place to do it?
Well, the answer is simple. Use Payhip.
In fact, this is the place where we host our e-books and online course for free!
So, without further ado, let's find out more about it.
What is Payhip?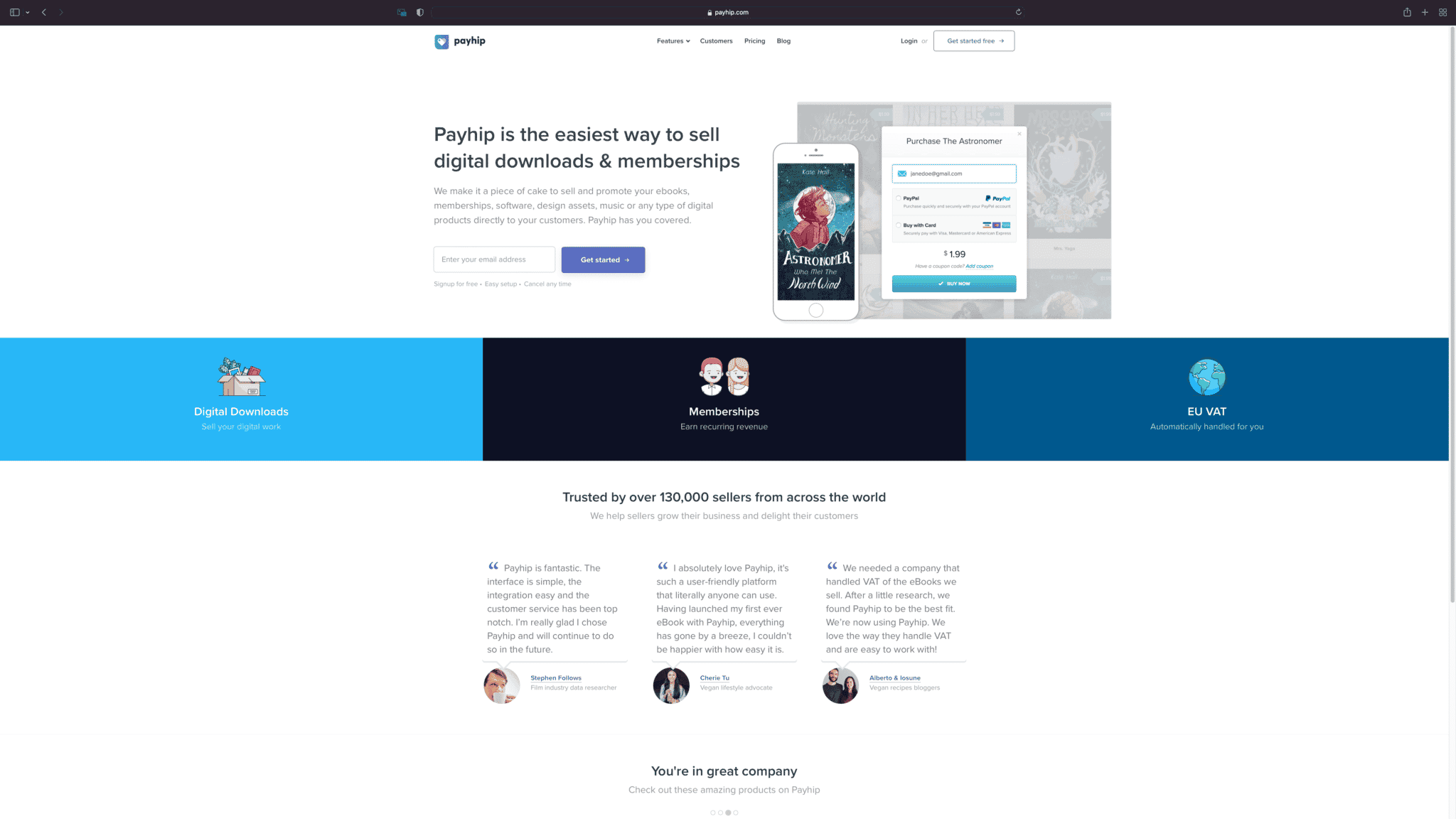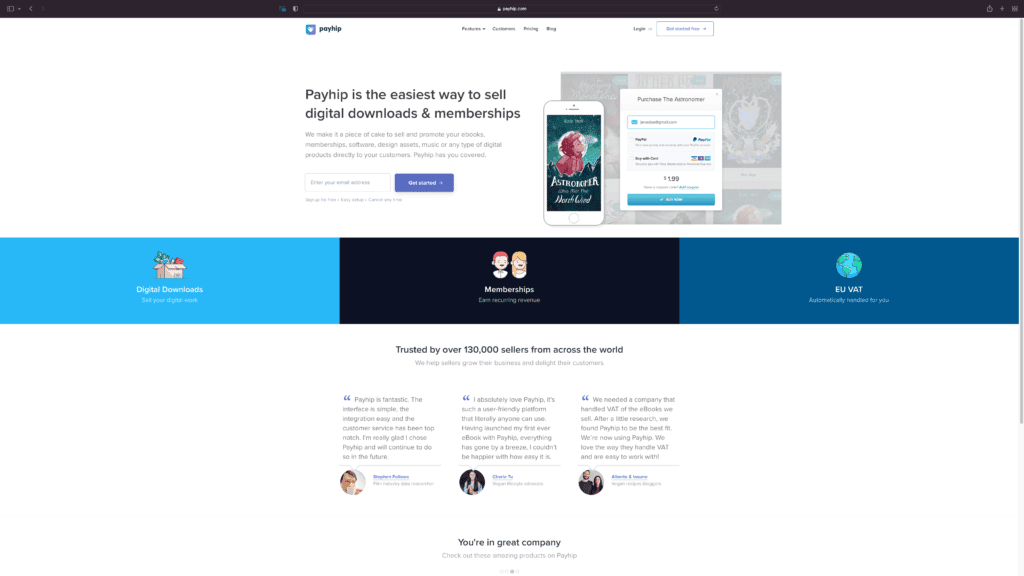 Payhip is an e-commerce site to help you sell membership or digital products within a few clicks. You can create your online store in a few minutes. It is an all-in-one solution to sell e-books, software, and anything you can download online.
Moreover, you can also sell membership or subscription services through this platform. You can accept recurring payments within minutes, and what more interesting is that Payhip does all the hard work. They will help you do customer management, email updates, and content delivery.
How does Payhip work?
You might be thinking, why do we recommend this site to sell digital products?
As you might read in one of our posts, we like something easy and intuitive, and Payhip does that. Although there are other similar platforms, you get limited access when you sign up for a free account. But, that's not the case with Payhip. Payhip gives you everything for free. So, you don't have to pay any amount at all to use its service.
After you create an account, you'll see a dashboard like this: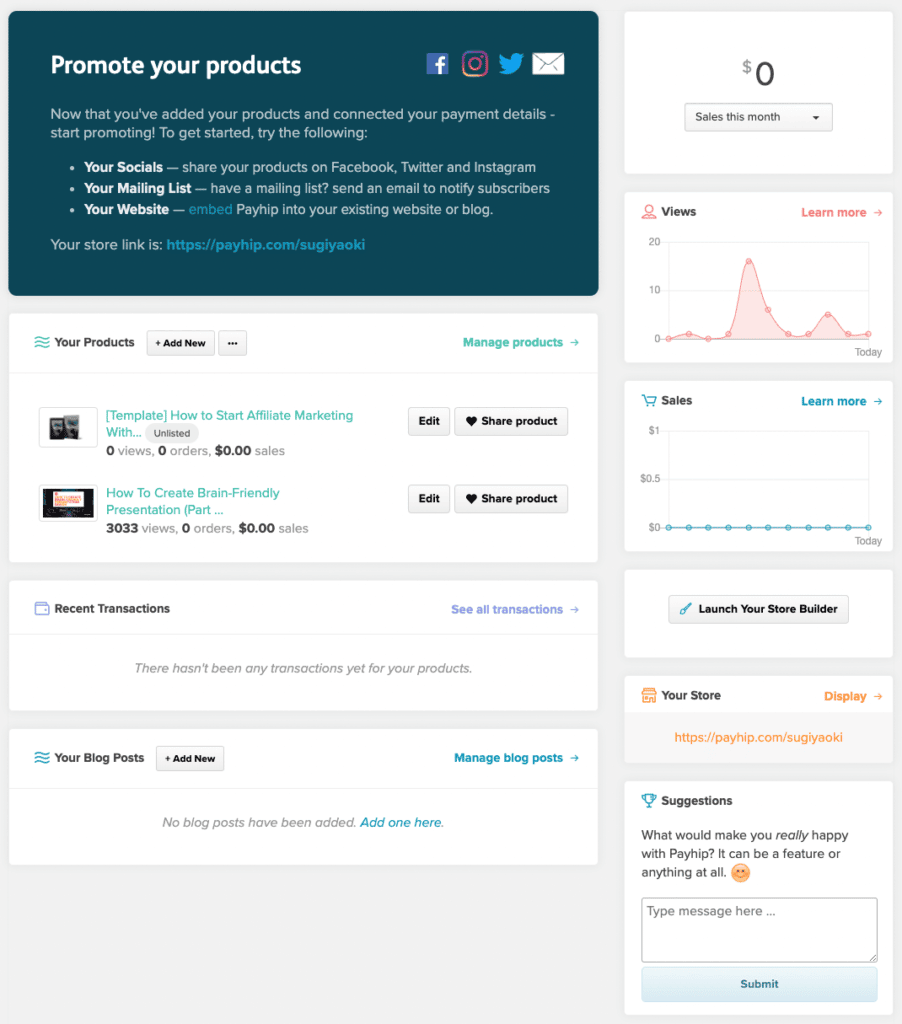 Add your products by clicking the +Add new button and filling up every information needed.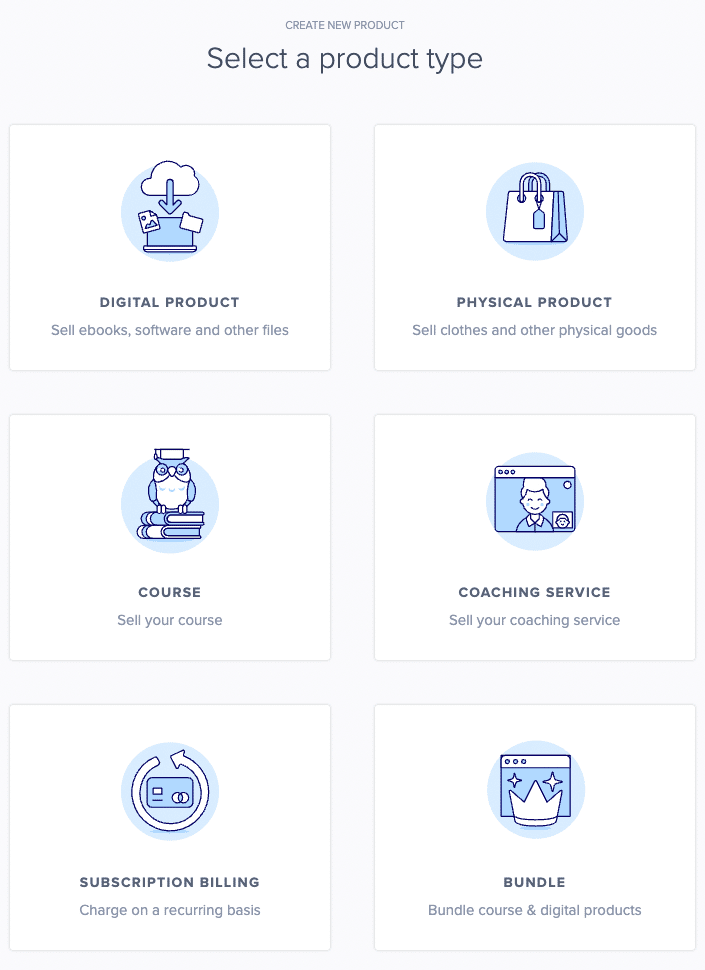 The first option you see is to select your product type. In this case, you have 6 types of products to choose from.
Digital Product. If you plan on selling e-books, software, or any downloadable files online, choose this option.
Physical Product. If you want to sell physical goods such as a t-shirt, hoodie, mug, and anything tangible, you can opt for this option.
Course. If you plan to create and host your online course inside Payhip, you can do it freely with Payhip.
Coaching Service. You can also create a coaching service without paying a single penny to Payhip.
Subscription Billing. If you plan on creating a paid newsletter, or recurring membership, simply choose this option.
Bundle. If you have more than one product and want to combine it so your subscriber can get a discount, you can do it with the bundle option.
Fill up every information you need, such as the name, price, images, and product descriptions. You can do it within a few minutes.
How to Promote Your Product?
After you have finished adding your product, you can start promoting it. There are several options to share and promote your product. You can share it via social media like Facebook and Twitter.
Or, if you have a website, you can embed your store by adding a custom HTML code to your site. You can also add a button if you plan on writing a blog post about your product.
If you want to see what your store will look like, check out our store below: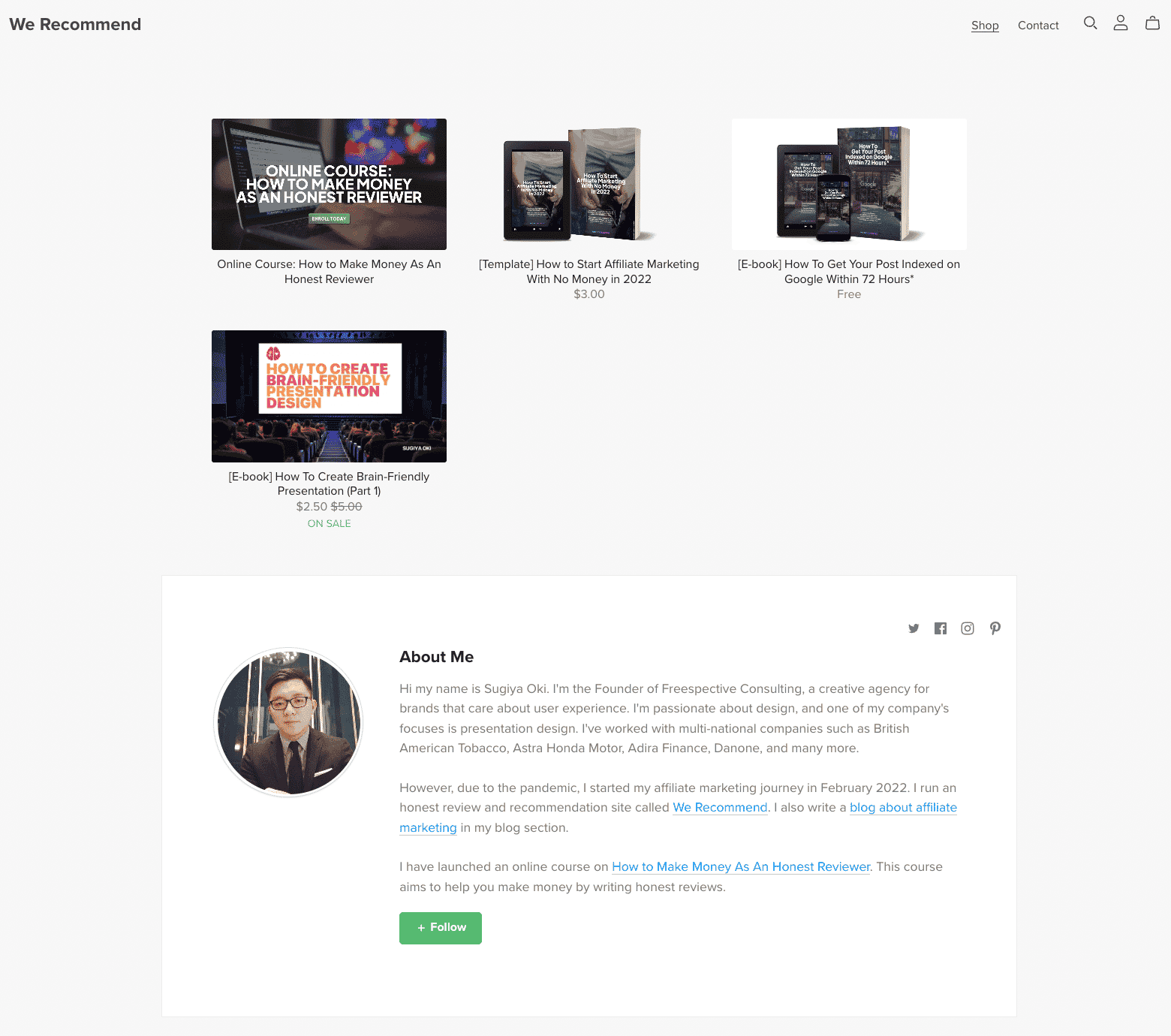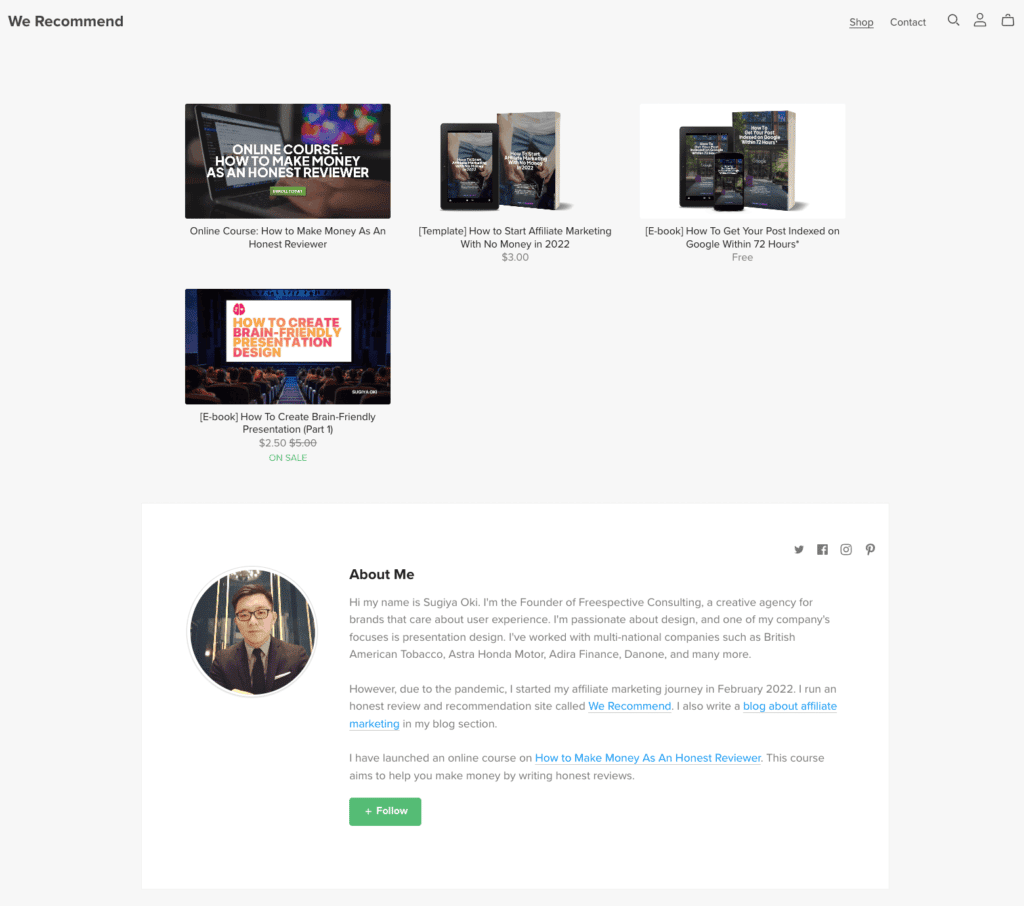 It is easy enough even for beginners like us.
Payhip Review: Customization Features
Now, let's talk about how you can customize your products. When you add your digital product, Payhip provides you with a lot of great features such as:
Visibility
Should your store visitors be able to see your products? There are three options to choose from; visible, invisible, and unlisted.
You can utilize the unlisted option to make your digital product accessible to people who know the direct link to your product. Use this option to tease your audience with a bonus download or other sales pitch ideas.
Preview File
Do you want to give a preview to your audience before they decide to download? If your digital product is an e-book like ours, this is a great feature you can use. You can create a short chapter of your e-book and set it as a preview.
Download Limitation
Do you want to make your product available for a limited amount? You can limit the number of times people can download your product, making it like a limited product offer. You can get all these customizations even if you sign up as a free account.
Payhip Pricing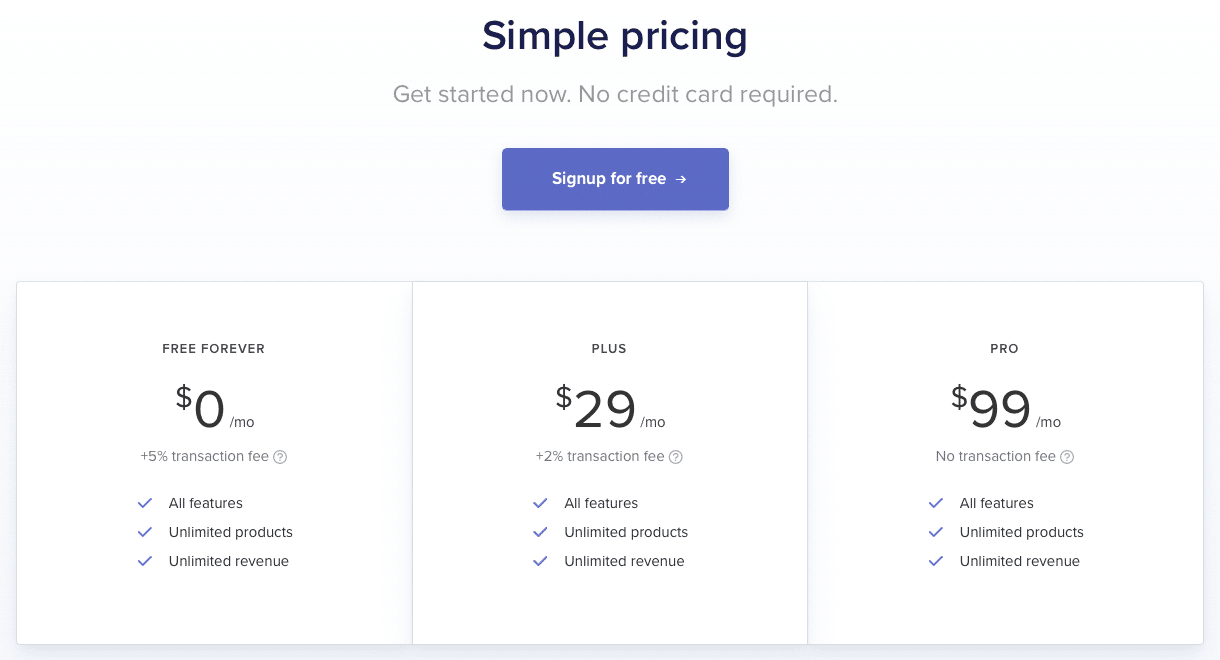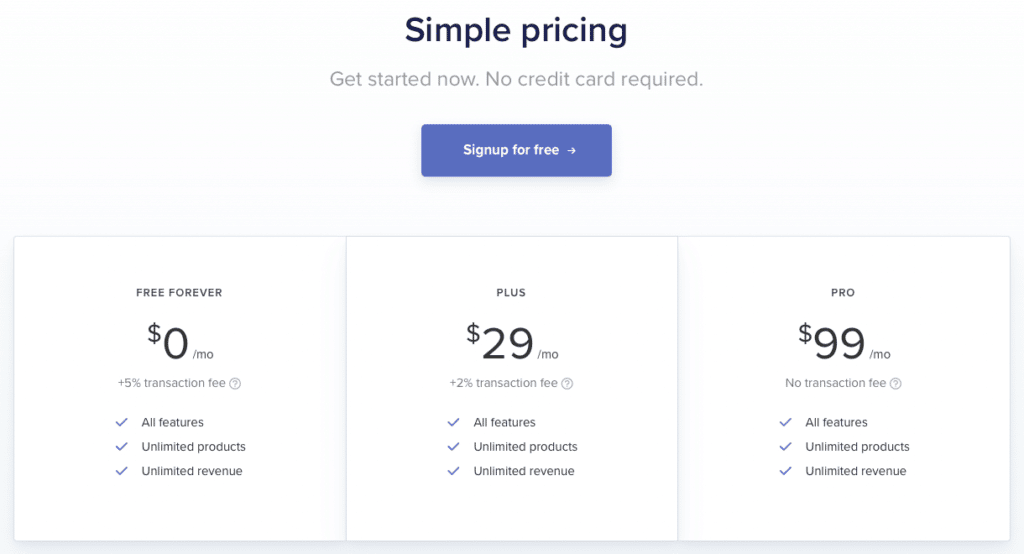 If you sign up as a free member, Payhip will take a 5% commission for every purchase through your store. However, if you plan to upgrade your membership to $29 a month, Payhip will reduce the commission to 2%.
But, if you plan on adding plenty of digital products and you're confident that people will download them. You can opt for $99 a month, and every sale will go directly to your account without any commission for Payhip.
Conclusion
To conclude our Payhip review, we think Payhip is the best place to sell digital products without worrying about the cost and limited features. We strongly recommend it to anyone who wants to sell digital products online.
Setting up a free account is easy, and adding your products is supported by many great customization features. More importantly, you can embed your store into your website by adding custom HTML code to one of your pages.
If you're confident that your product will attract many customers, you should opt for a Plus account. However, even if you use it for free, Payhip only takes 5% as an affordable commission. You can scale up your content as you grow your audience.
---
Sugiya is the Writer and Owner of We Recommend. He is passionate about helping people make better decisions when buying things on the internet.