This post contains affiliate links. We may receive a commission for purchases made through these links without any extra cost to you. Thank you for your support.
---
In this Sellfy review, let's find out if this is the best place to sell anything online.
One of the best ways to make money online is by selling online products through an e-commerce platform. You can sell e-books, music, videos, courses, merchandise, graphics, and many more online.
As we browsed the internet, we came across the name Sellfy as an alternative to Payhip. So, we decided to take a deeper look at it.
What is Sellfy?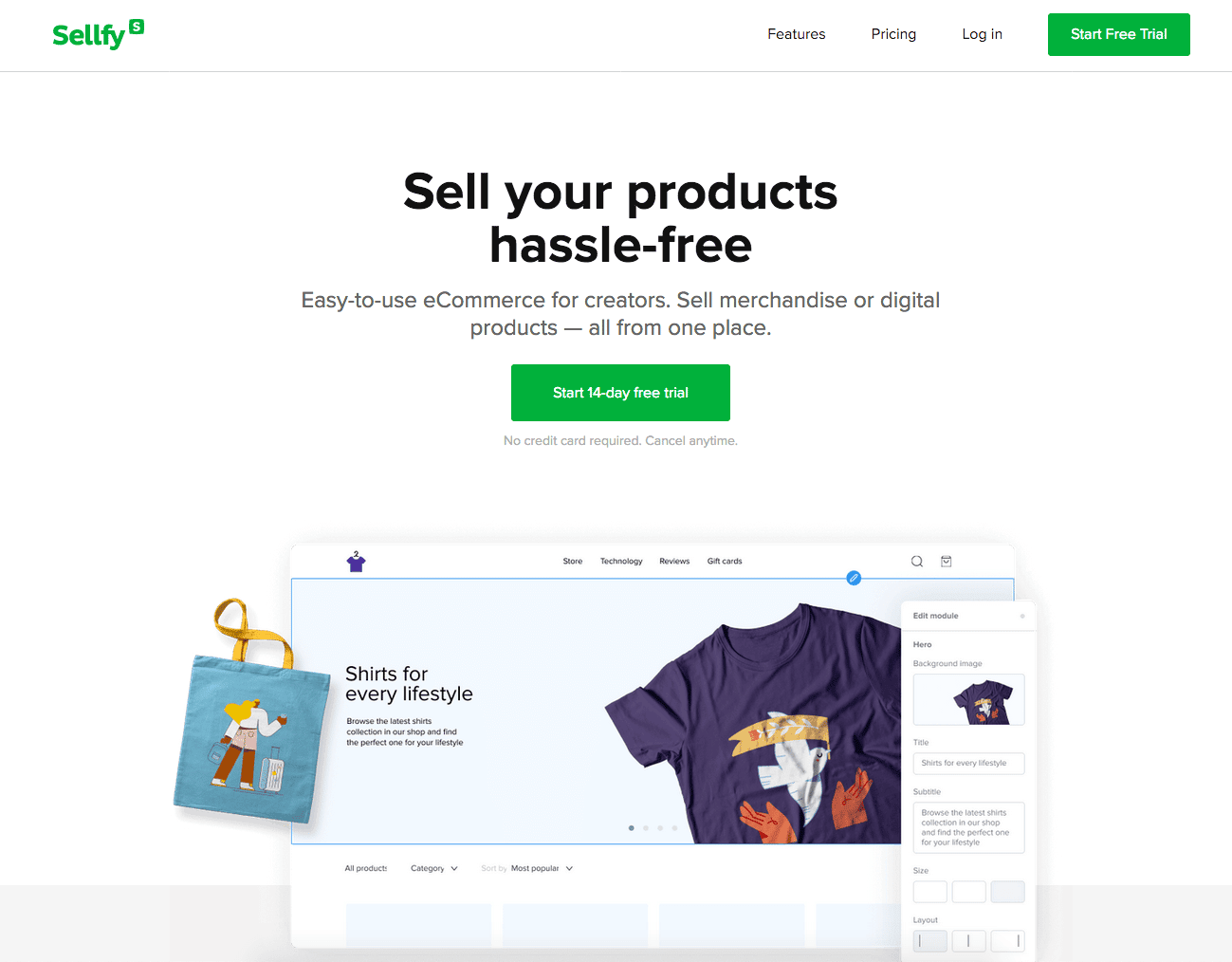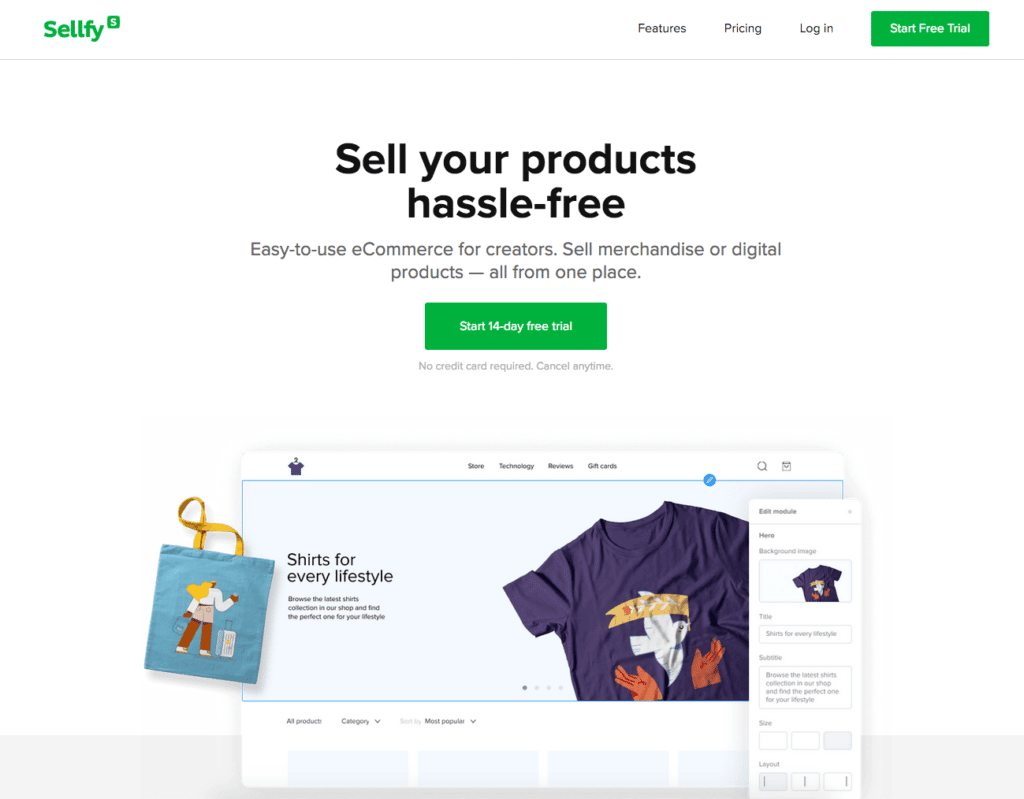 Sellfy is an e-commerce solution platform for creators looking to sell digital and physical products as well as subscriptions and print-on-demand products.
It is one of the leading online platforms alongside Gumroad and Payhip. You can use Sellfy to sell almost anything. More importantly, you can sign up for free. Even with limited features, you can upload up to 10 products with the free plan.
How to use Sellfy?
To use Sellfy, you only need to sign up and create a free account. After signing up, you can set up your store right away. Here's a screenshot of what your dashboard will look like after creating your account.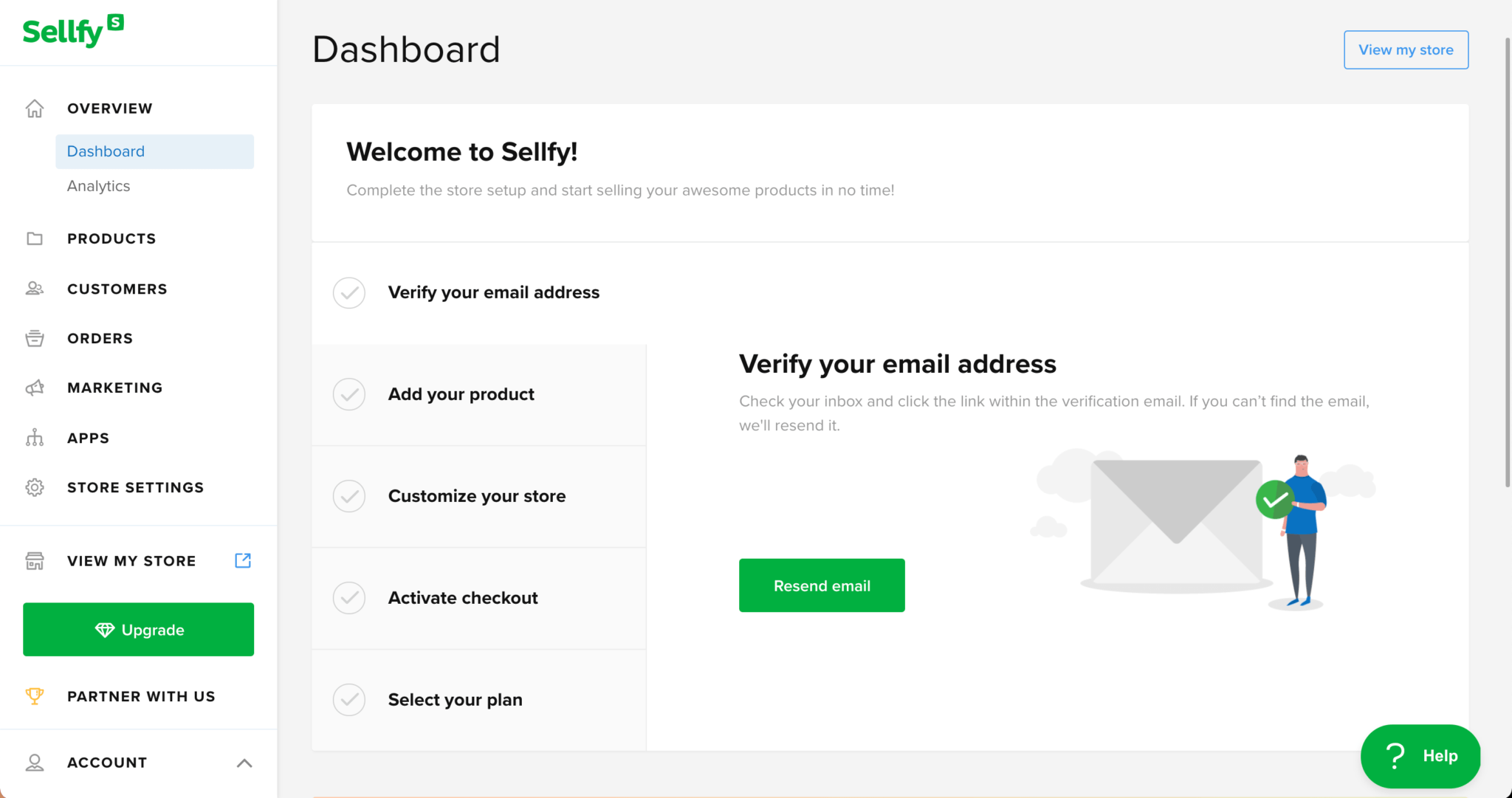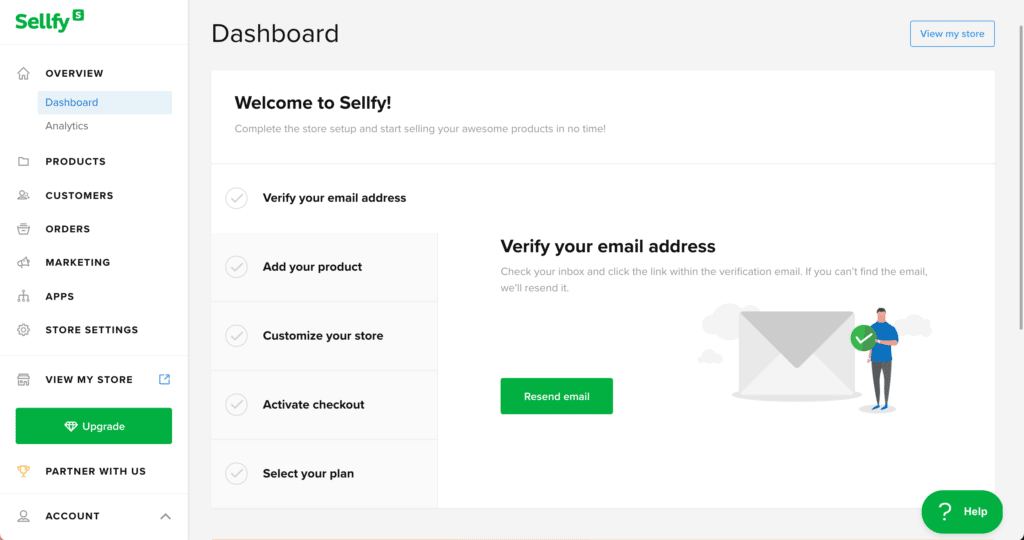 You can customize the look and feel of your store and proudly showcase your product to your audience. Setting up a store on Sellfy is easy. You can do it within minutes because Sellfy's user interface is simple and easy to use. You don't even need to do any coding to do it.
In addition, you don't have to worry about paying for hosting because Sellfy provides it for you.
However, if you already own a website, you can connect your domain name or use Sellfy to sell directly on social media. You can also showcase your store using the embed option to drive traffic to your store. Furthermore, it is also possible to use Sellfy on cards and end screens within YouTube videos.
Sellfy Review: Key Features
One word to describe Sellfy's features is simplicity. You can feel it as soon as you enter your store dashboard. Despite the simplicity, Sellfy is also full of powerful features to help you monetize your audience.
Sell Anything Online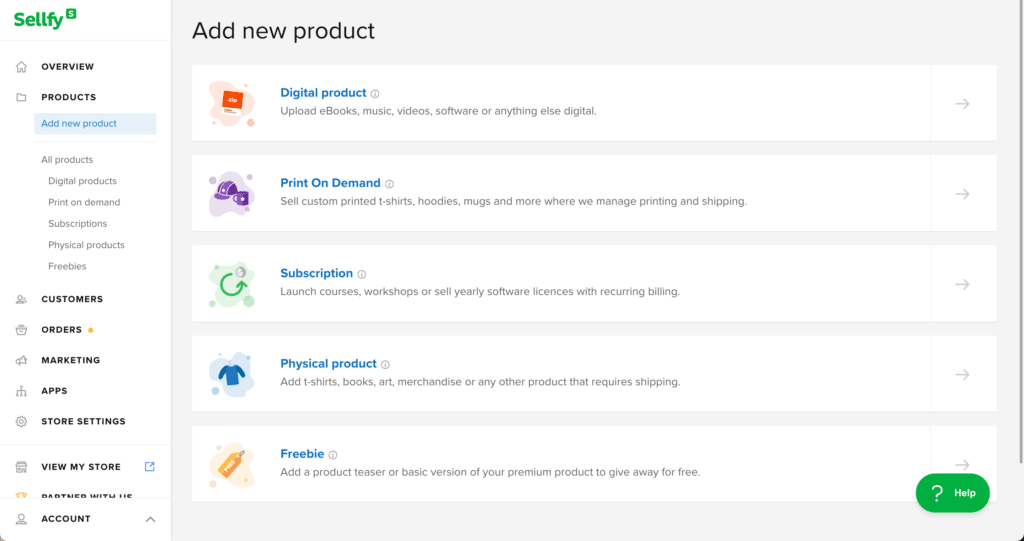 As we've said earlier, you can sell almost anything with Sellfy; digital and physical products, print-on-demand, subscriptions, and even freebies to your audience.
One of the best products to sell with Sellfy is print-on-demand products. You can create custom printed t-shirts, hoodies, mugs, hats, phone cases, and many more using Sellfy. Take a look at this GIF below for men's clothing.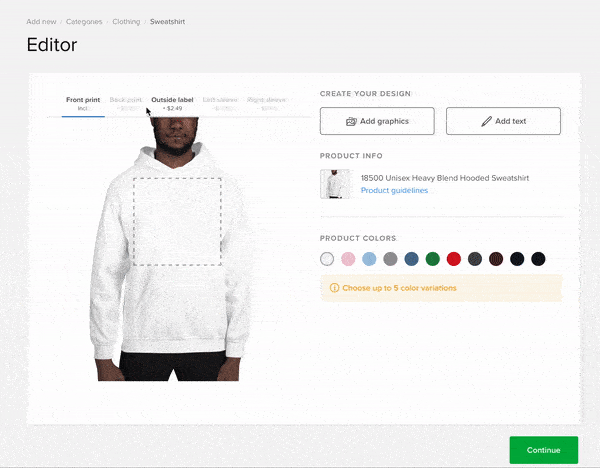 You can add graphics or text to the design template and get a nice preview of your product. You can also add a logo of your company or fanbase and start creating your merchandise lines with Sellfy. The best part? Sellfy handles the shipping on your behalf. Pretty cool, huh?
Built-in Marketing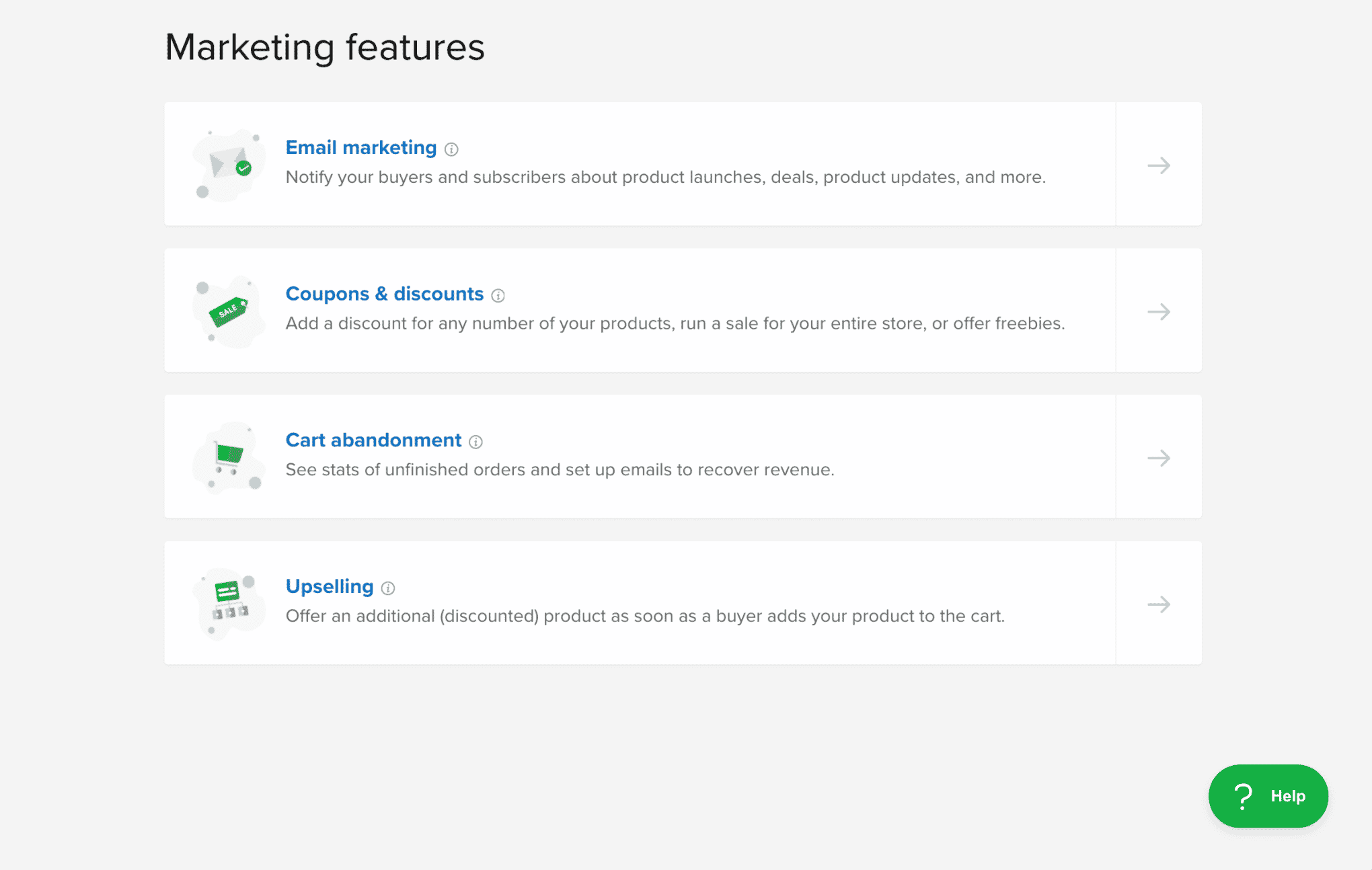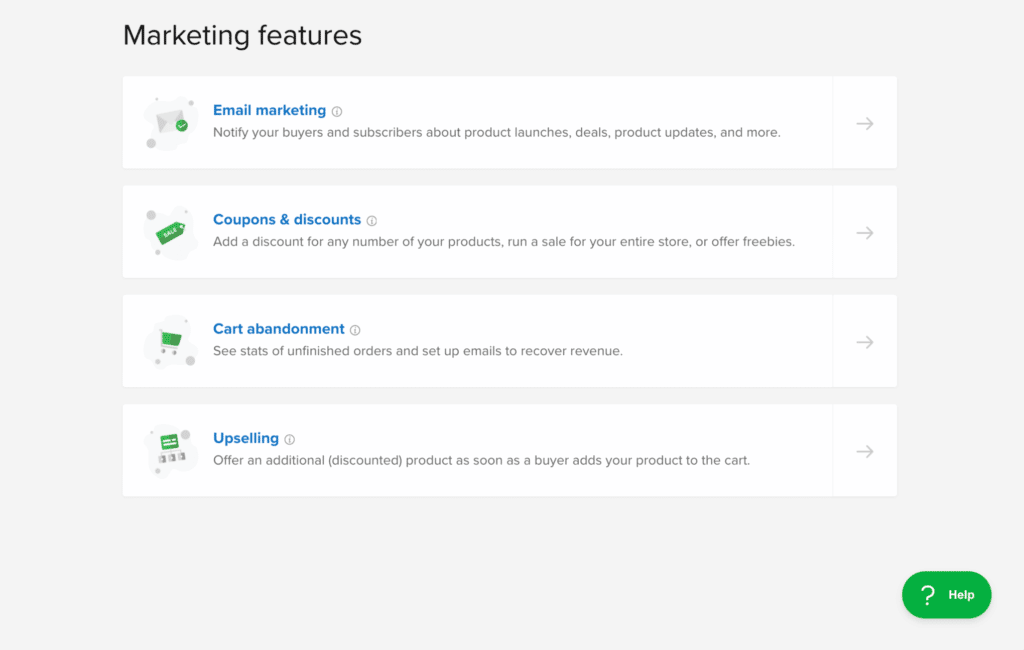 Another essential feature that comes with Sellfy's paid plan is none other than marketing features. Imagine having an email marketing platform to promote coupons and discount codes, retarget abandoned carts, and promote upselling to your audience right inside Sellfy. In other words, you don't have to integrate Sellfy with another email marketing platform to promote your store and products. Everything is already there for you.
Moreover, you can add Facebook and Twitter ad pixels to promote your stuff and track its performance. This powerful feature is available on Sellfy's Business Plan. If you already have an online store, you might consider migrating to Sellfy.
Payments & Security
If you're worried about not receiving your payment, you don't have to. You can use both PayPal and Stripe as payment processors. It is possible because Sellfy is PCI-DSS-ready. Your customer's payment is safe and secure with Sellfy.
Furthermore, you can also use PDF stamping to mark every digital download as a unique download. It's a handy feature for selling paid digital files like an e-book.
It doesn't stop there. You can also prevent buyers from freely sharing your file by providing limited download attempts. So, each customer will get a unique download link. This feature prevents your product from getting ripped off by disrespectful buyers.
Advanced Analytics
When you create an online store, you need to monitor your store analytics to develop a strategy and expand your store. Fortunately, Sellfy provides decent analytics stats of your online store. Check out these screenshots below.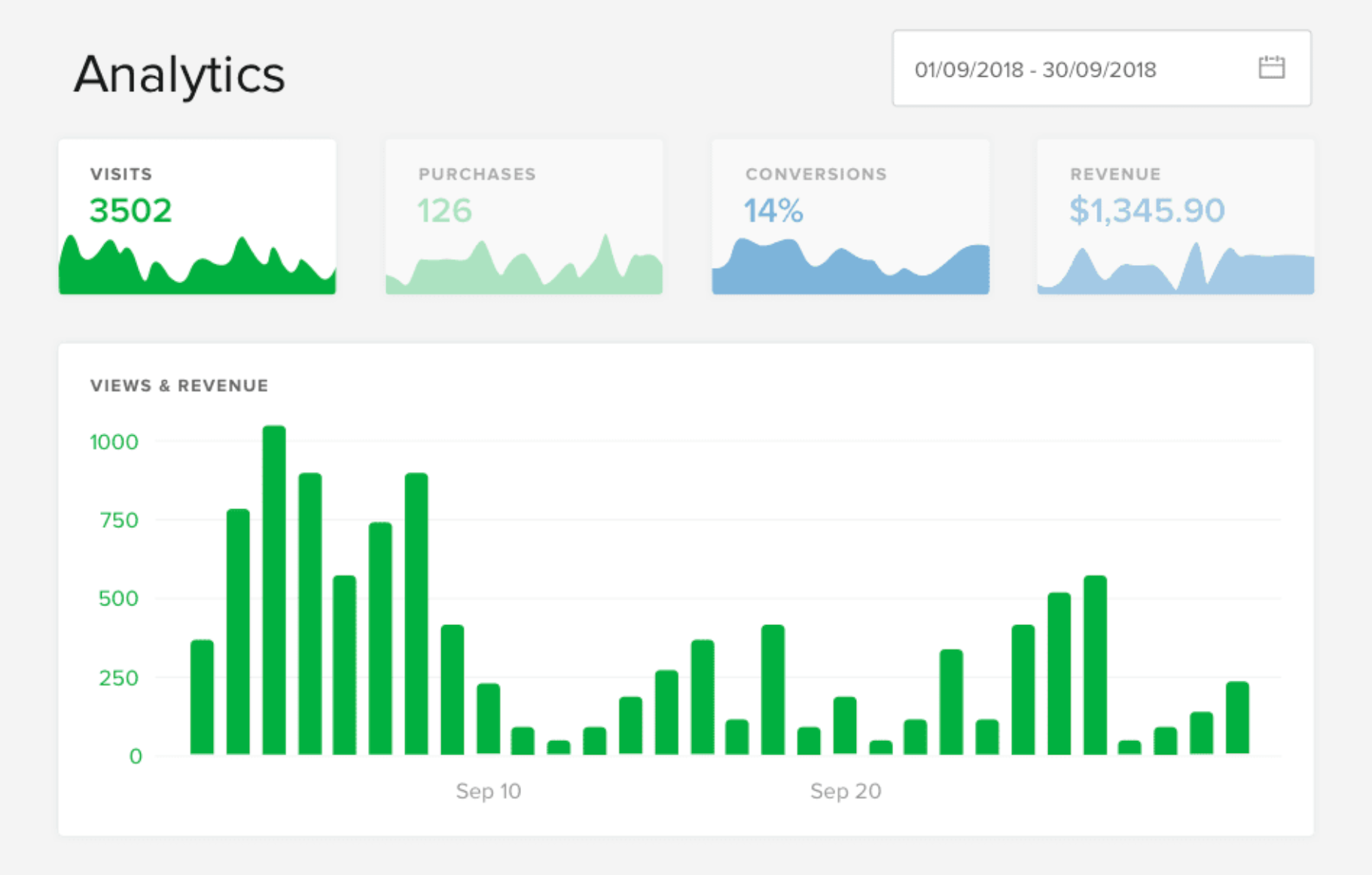 Sellfy Pricing


As you can see from the pricing structure above, Sellfy is available in four different plans; Free, Starter, Business, and Premium. Your number of sales in a year determines the pricing plan you should take.
Compared to the monthly plan, we think it's pricey to pay at least $29 per month to help create a sustainable online business.
Generally speaking, starting an online store could be overwhelmingly challenging. It's true. However, we recommend starting with a free plan to learn how Sellfy works until you've made consistent sales revenue each month.
All of Sellfy's plan is a bit on the pricier side. But, it's worth it with all the features you get, especially if you're selling a monthly subscription like membership or online consultation. Sellfy's Business Plan will cost you $708 on an annual payment.
Here's a table to showcase all of Sellfy's pricing plan benefits.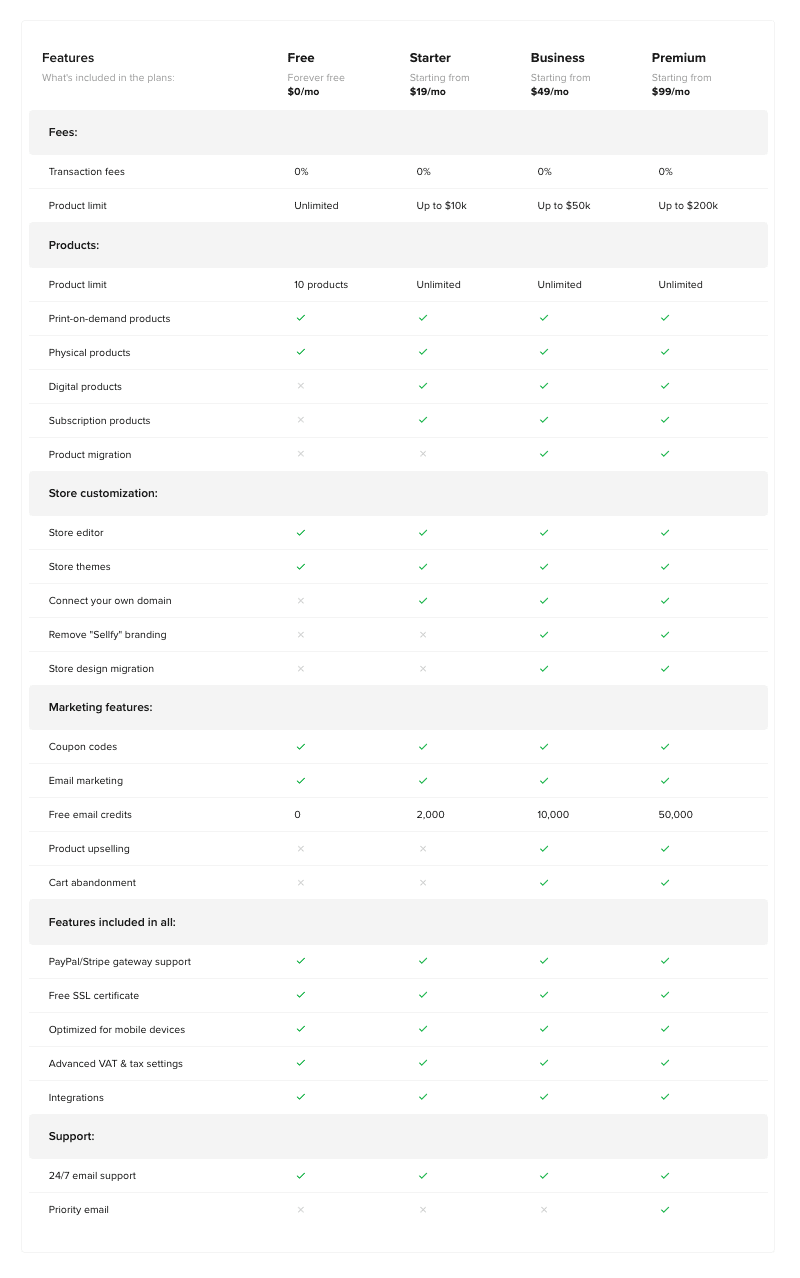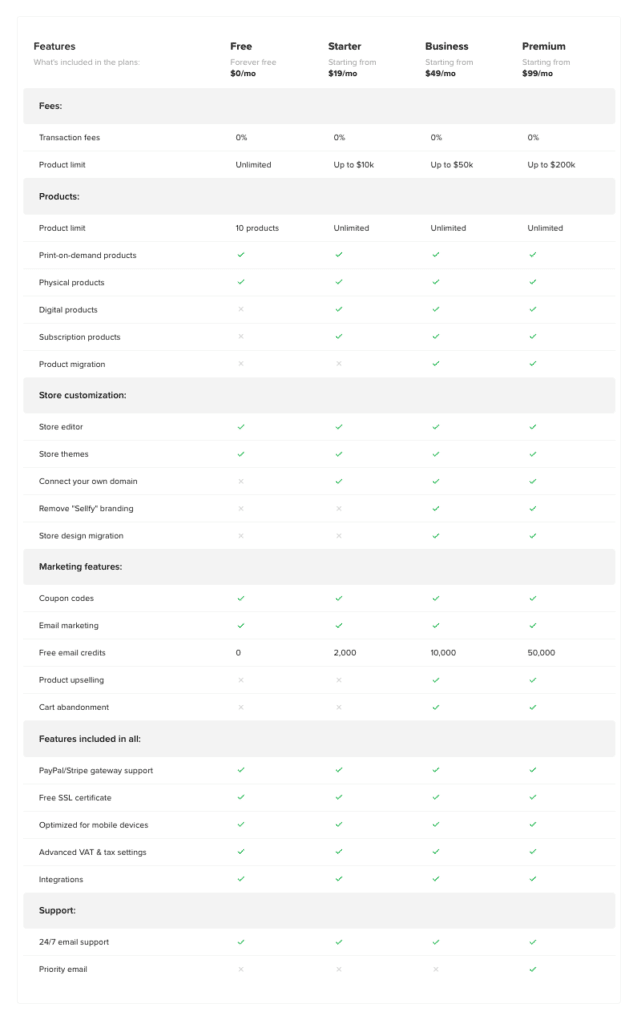 However, if you already own an established online business and make more than $200,000 in annual sales, you can contact Sellfy for custom pricing.
Sellfy Pros and Cons
There are so many pros to using Sellfy as your online store.
Instant payouts. The beauty of selling a product you own is you get paid directly.
Unlimited products and bandwidth. You can upload almost any digital product up to 10 GB in size with no minimum bandwidth.
Easy to use store customizer. Create your personalized store without any coding.
Mobile friendly. No matter what your audience device is, your store will look stunning.
Mobile app on the go. You can track and manage orders using the Sellfy app.
Money-back guarantee. You can cancel anytime within 30 days of your initial upgrade and get a full refund.
Despite many of the pros, there are several cons to using Sellfy.
The free plan is limited. You can only access print-on-demand and physical products. You can't even sell a freebie.
Pricey plans. A monthly Starter Plan will cost you $29 per month, or $265 on an annual payment.
You can't collect payments with the free trial. That's a downer for us.
Frequently Asked Questions
What technology does Sellfy use to produce print-on-demand products such as clothing?
According to Sellfy, the technology is called Direct to Garment (DTG) printing. It provides photo-quality prints, and the number of colors used doesn't affect pricing.
Is there any return policy for print-on-demand products?
Currently, there is no return policy for all print-on-demand products.
Are there any fees for selling on Sellfy?
Sellfy does not charge any fees for your product. Everything goes directly to your PayPal or Stripe account. Sellfy only charges monthly or yearly payments based on your subscription plan.
Conclusion
To summarize our Sellfy review, we think Sellfy is not the best place to sell anything online for free. So, we don't recommend it. Why? Because you can't sell digital products with Sellfy's free plan. That's a big downer for us. We'd prefer Payhip to do that.
However, if you already have an established online store, Sellfy is one of the best e-commerce platforms to sell anything online using the paid plan. We strongly recommend Sellfy if you can afford their Business Plan.
Furthermore, you don't have to pay separate email marketing platform, which is a huge benefit. Sellfy's built-in marketing feature is worth the price you pay (even though it's a bit pricey for us).
If you plan on selling only print-on-demand products, you can create your free account and start promoting your store to your audience. You will love the simplicity of Sellfy's user interface for that.
---