This post contains affiliate links. We may receive a commission for purchases made through these links without any extra cost to you. Thank you for your support.
---
In this V1CE card review, let's find out if this NFC business card is worth buying.
Exchanging business cards is like a currency in networking with other people. You met someone at a conference, a party, or even at a bar.
Basically, exchanging business cards is an exchange of information. Usually, inside a business card, you have a name, email, phone number, office address, and website.
But, adding a contact to your phone is a tedious process. You risk mistyping a piece of information. It seems okay if you just received one business card. However, if you received 10 or more business cards, then it can be overwhelming. We didn't even mention the risk of losing that business cards in your drawers.
That's when V1CE Card comes to play its part.
But, before that, we should understand what kind of technology works inside this card.
So, without further ado, let's dive in!
What is NFC Technology?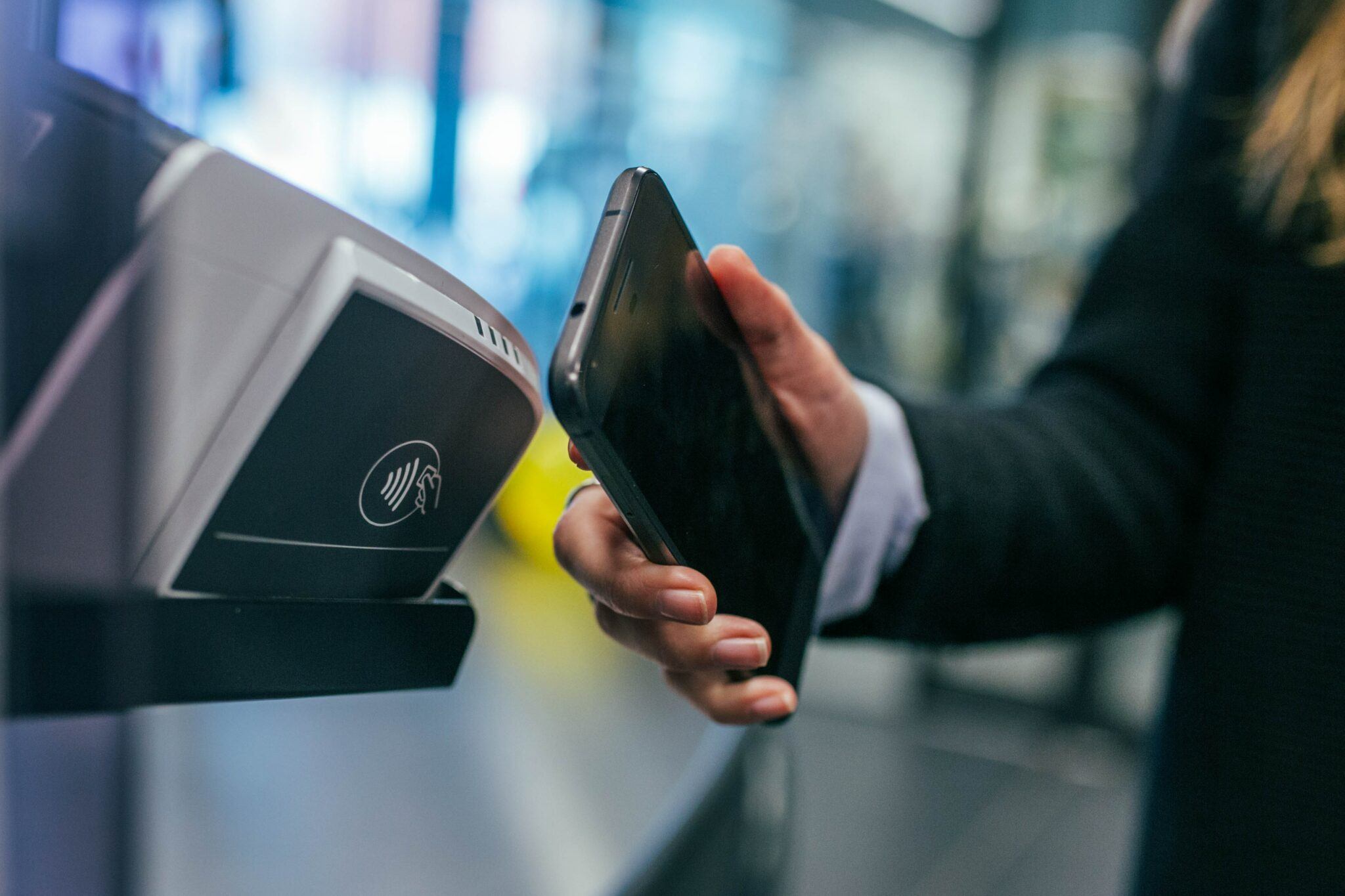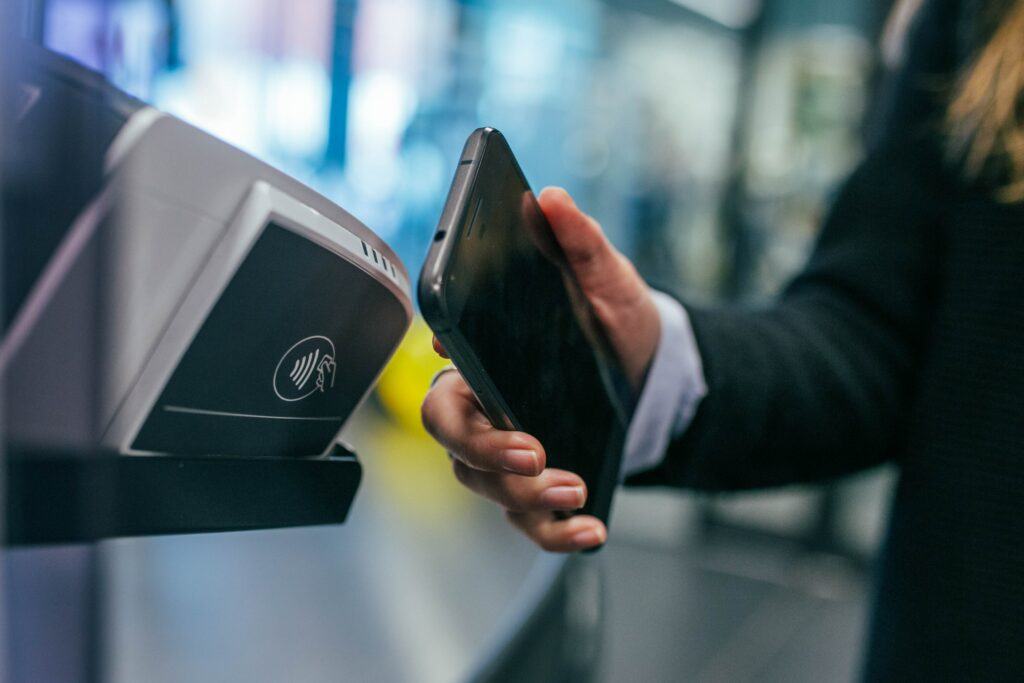 NFC stands for Near-field communication. NFC operates through a series of communication protocols between two electronic devices over a certain distance. Usually, it's around 4 cm or 1,5 inches or less.
This technology has been around since 1983. It has been applied to smartphones, electronic cards, and many more. If you're familiar with Apple Pay, that's how NFC works.
What is V1CE Card?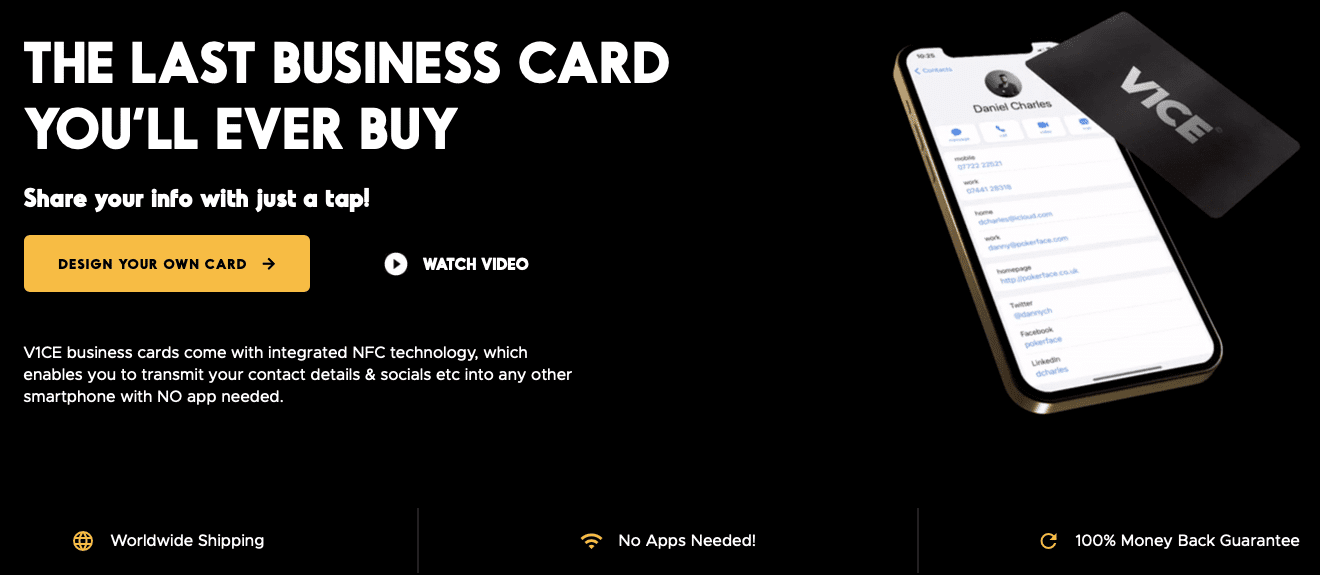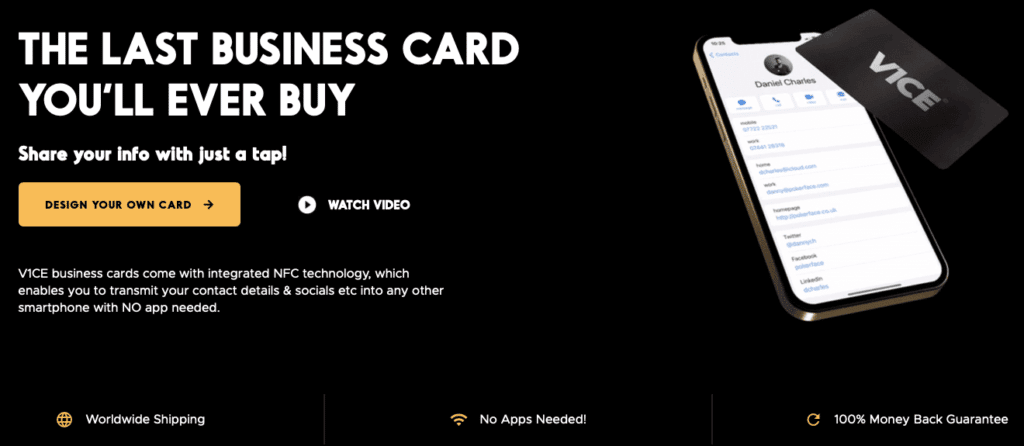 This card allows you to transfer any information instantly through NFC technology.
Take a look at this video below.
In short, there is an NFC chip inside every V1CE card that wirelessly send your information. You just need a single tap and share any information with other people's phones.
So, you don't have to worry about forgetting your business card because you already have a V1CE Card.
How does a V1CE Card work?
There are two ways to share your information with V1CE Card.
You can choose between tap or scan. Simply tap your phone to V1CE Card and open the notification. It's going to look something like this.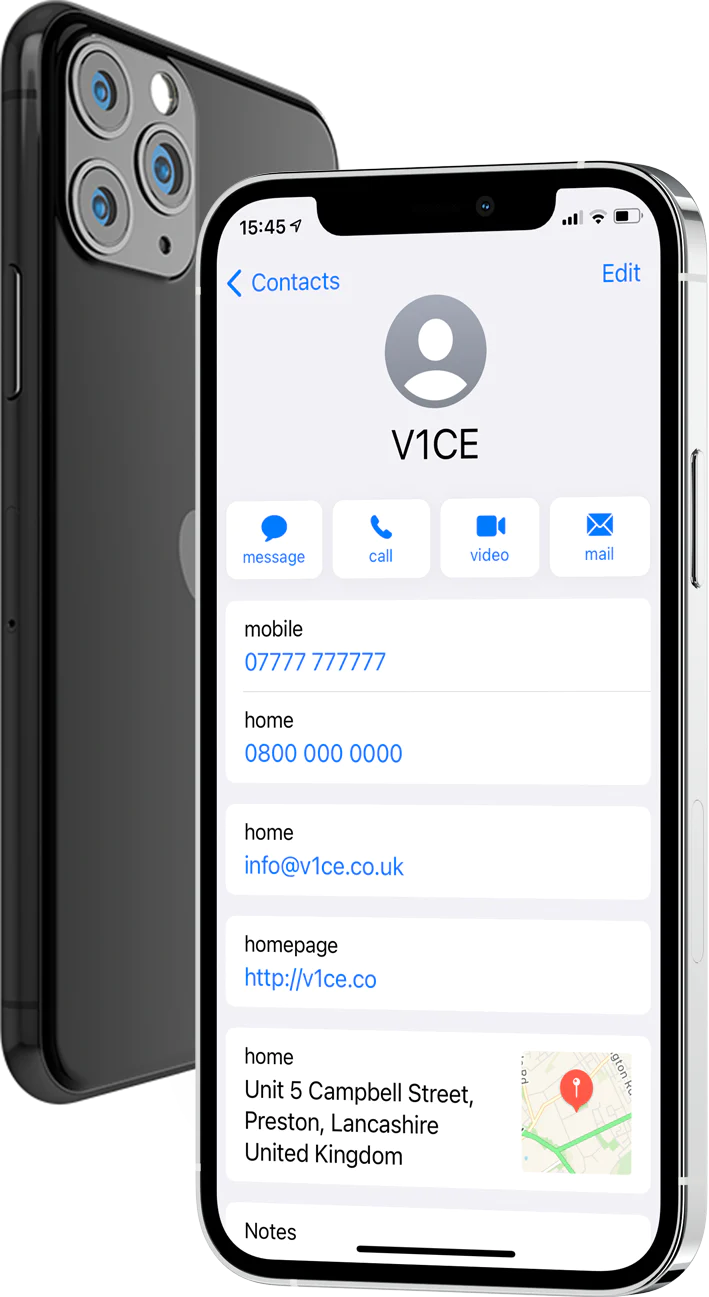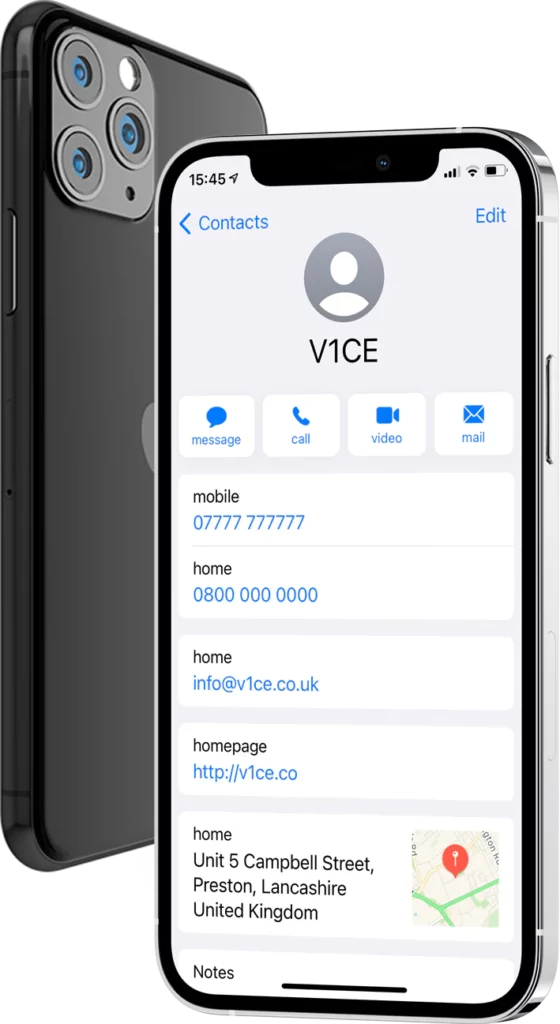 Or, you can scan a QR code on the back of every V1CE card with your camera and open the notification.
More importantly, the V1CE card doesn't require an app, so it's convenient and easy to use.
In short, it's contactless networking at its best.
You might be wondering, does it work with any phones?
Well, apparently not.
Here's a compatibility table to help you.
Apple
All phones after 2017
Google
All phones after 2015
LG
All phones after 2014
Samsung
All phones after 2014
Huawei
All phones after 2016
Nokia
All phones after 2016
OnePlus
All phones after 2015
HTC
All phones after 2015
Judging by the list, it is almost compatible with any phone you have right now.
V1CE Card Review: How to get one?
Four simple steps.
Step 1: Purchase your card
You can choose from various materials: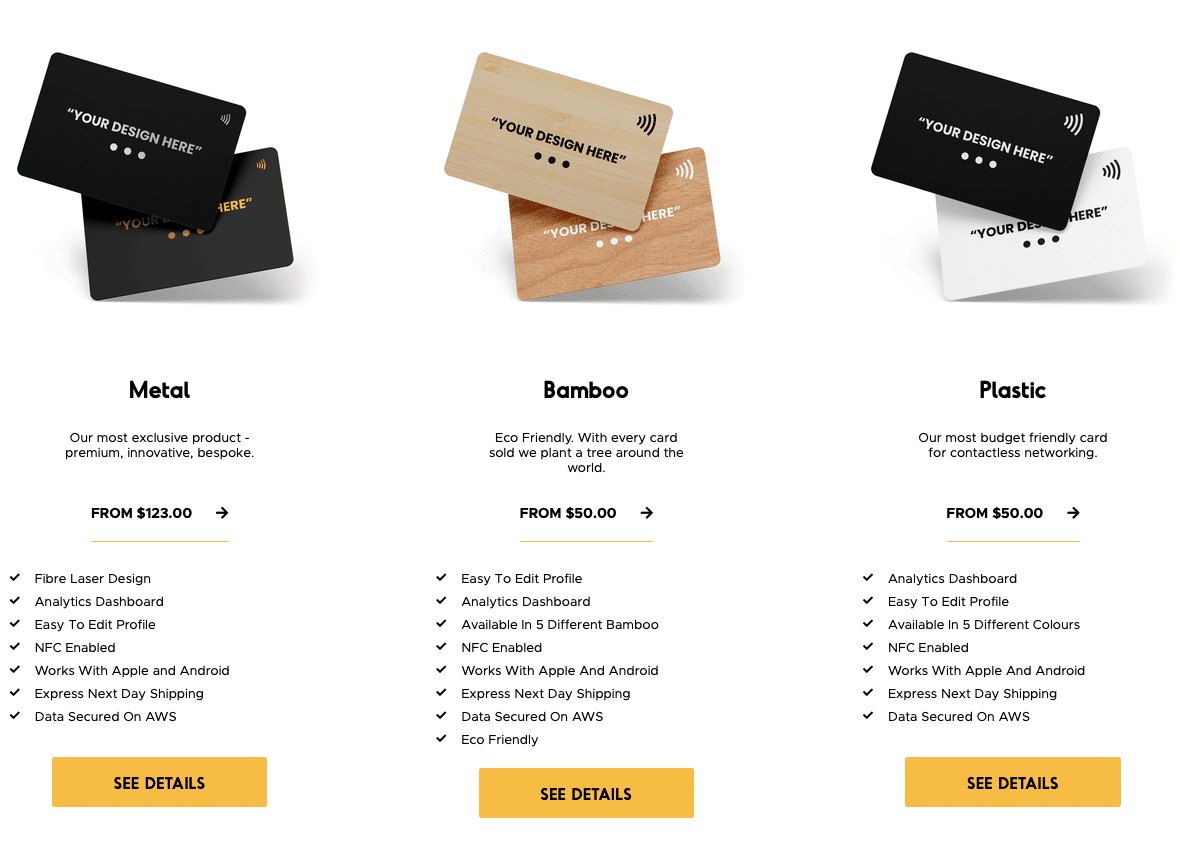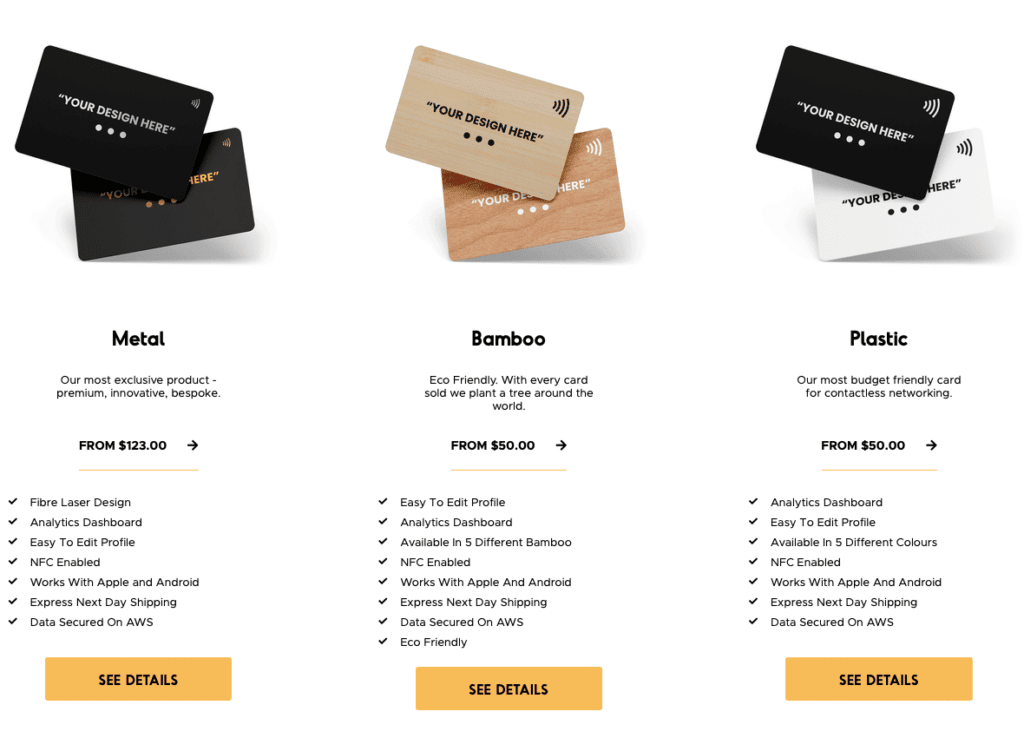 Plastic: Budget-friendly option.
Bamboo: Eco-friendly option.
Metal: Premium and bespoke option.
Gold: 24K Gold luxurious option.
Step 2: Design your card
After you have completed your purchase, you can get a customized design for your card.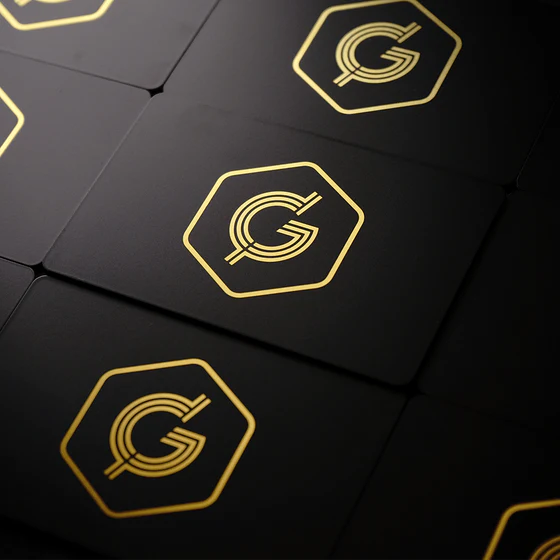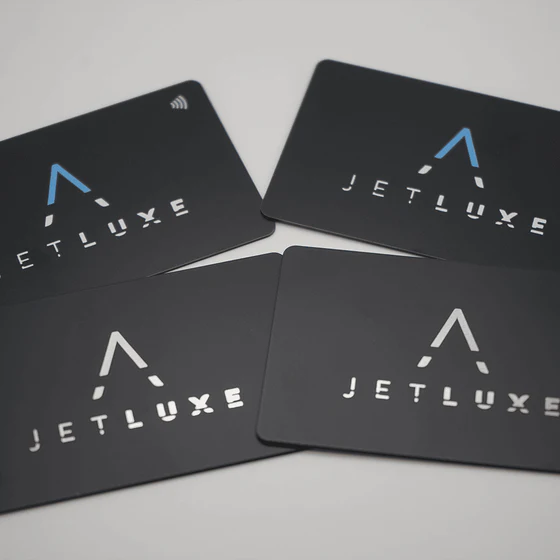 Why would you need a customized design? Well, one of the main reasons is to differentiate you from anyone else. You're the only one who has that card.
You can put your company's logo, name, and anything you want.
Step 3: Create your profile
Once you have purchased your card, you will receive an email with an invitation to create a profile.
You can add, edit, and enable any kind of information you'd like to share with your V1CE Card.
You can also change your details in real-time within seconds.
Step 4: Tap, share, and go!
Now, you can share your information with just a tap.
Next time you're going out for networking, you'll stand out from the rest with your V1CE card while other people still exchange paper business cards.
To sum up every step, you can watch this video below.
V1CE Card Review: Pricing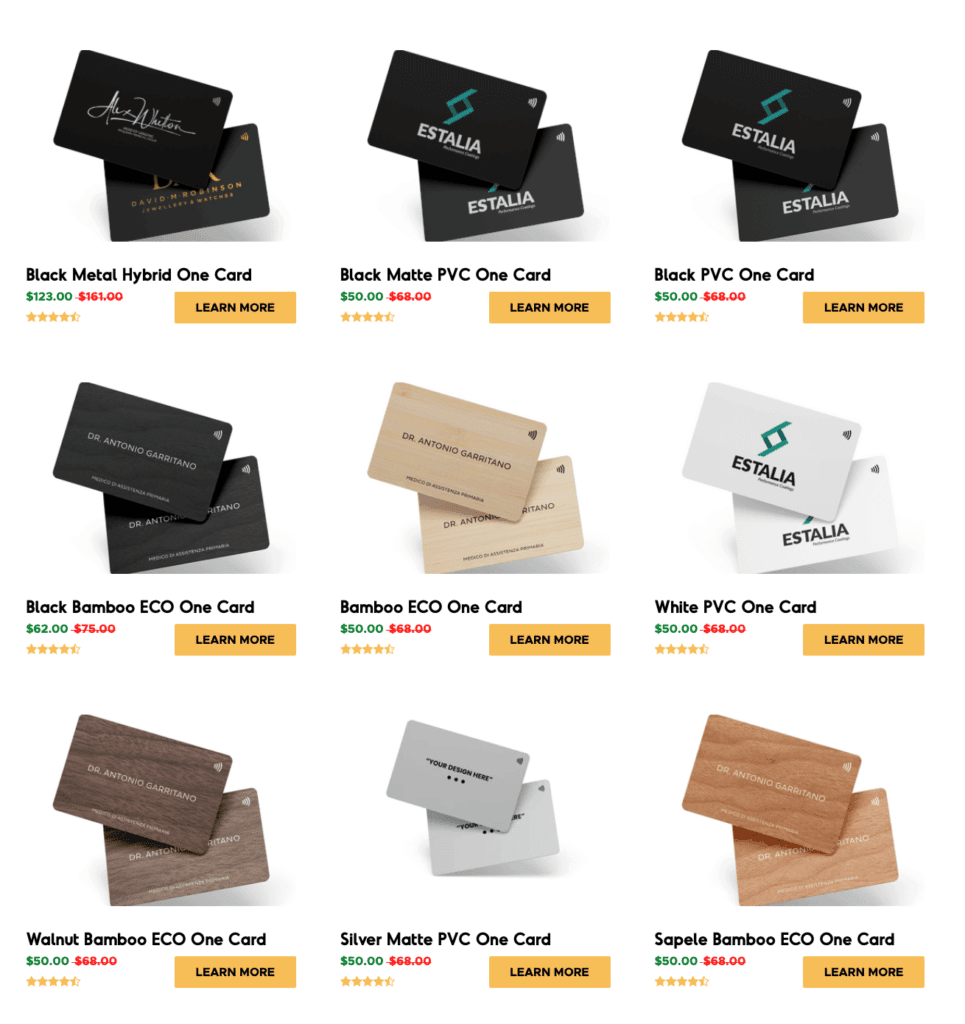 As you can see above, V1CE Card starts from $50. The price goes up depending on your choice of material.
V1CE Card provides worldwide shipping and 24/7 Customer Support, so you don't have to worry about not receiving your card. Besides, you can also view the process with their Order Tracker system.
More importantly, you also get a 30-day money-back guarantee. Make sure to read V1CE Refund & Shipping Policy.
Frequently Asked Questions
Is the V1CE card secure?
Your V1CE card is secure and does not store any financial information. It simply distributes information as you want it to be. Think about it as exchanging digital business cards.
Is there any monthly subscription fee?
There is no subscription fee to use your V1CE card. But, if you want to buy in bulk for corporations, you can contact them for a Pro version.
Do you have to hire a designer?
After your initial purchase, you will get an email to fill out a design brief to one of the V1CE designers. They will create your design, and you need to approve them before it goes to the printing process.
Conclusion
In conclusion, if you want to level up your networking game, we strongly recommend buying this V1CE card. It's a long-term investment and convenient to use.
We suggest buying bamboo or metal-based material for better long-term use.
Moreover, you can also buy other supporting accessories like phone cases and wallets. Check out the bundle package for more information.
We hope you enjoy reading our V1CE card review. Let us know what you think in the comment section below.
Feel free to browse other products
---
Sugiya is the Writer and Owner of We Recommend. He is passionate about helping people make better decisions when buying things on the internet.