This post contains affiliate links. We may receive a commission for purchases made through these links without any extra cost to you. Thank you for your support.
---
If you're looking for content creation tools for digital marketing, you're in the right place. We don't want to bore you with a long list of listicles because you don't have time to read all of them. So, we'll highlight 7 of the best tools we've reviewed and worth trying.
When running a blog, website, or YouTube channel, you might need a graphic designer and video editors to help you design and edit a few things here and there. However, in the early stage of the process, you can't afford to hire them due to a limited budget. Thankfully, there are many content creation tools available to help you.
However, if you only knew Canva for your graphic design needs, you might want to check these other tools as an alternative. Why? Because just like a surgeon who uses various tools to perform surgery, you might need more than just one content creation tool to create a professional graphic design and videos.
All these tools have a free or free trial plan, but as you might have already guessed, they have limitations here and there. If you plan on upgrading, you might want to use our promotional codes to help you save some money.
Are you ready? Let's dive in!
Canva is definitely one of the best online design tools you can use for free. It's like a giant toolbox for everything you need about graphic design. You can create beautiful designs with Canva, and there are millions of templates available for you to choose from. Based on our experience, a few pro designers even use Canva to create their work.
If you plan on upgrading to Canva Pro, it's only $12,99 per month, and you'll get access to all of the premium templates and up to 1TB of cloud storage. It's more than enough to store design projects for years. Our favorite tool has been the Background Remover. It magically removes any background cleanly, hence the name Background Remover.
We strongly recommend fully experiencing all of Canva Pro's features by participating in their 30-day free trial. You're going to love it.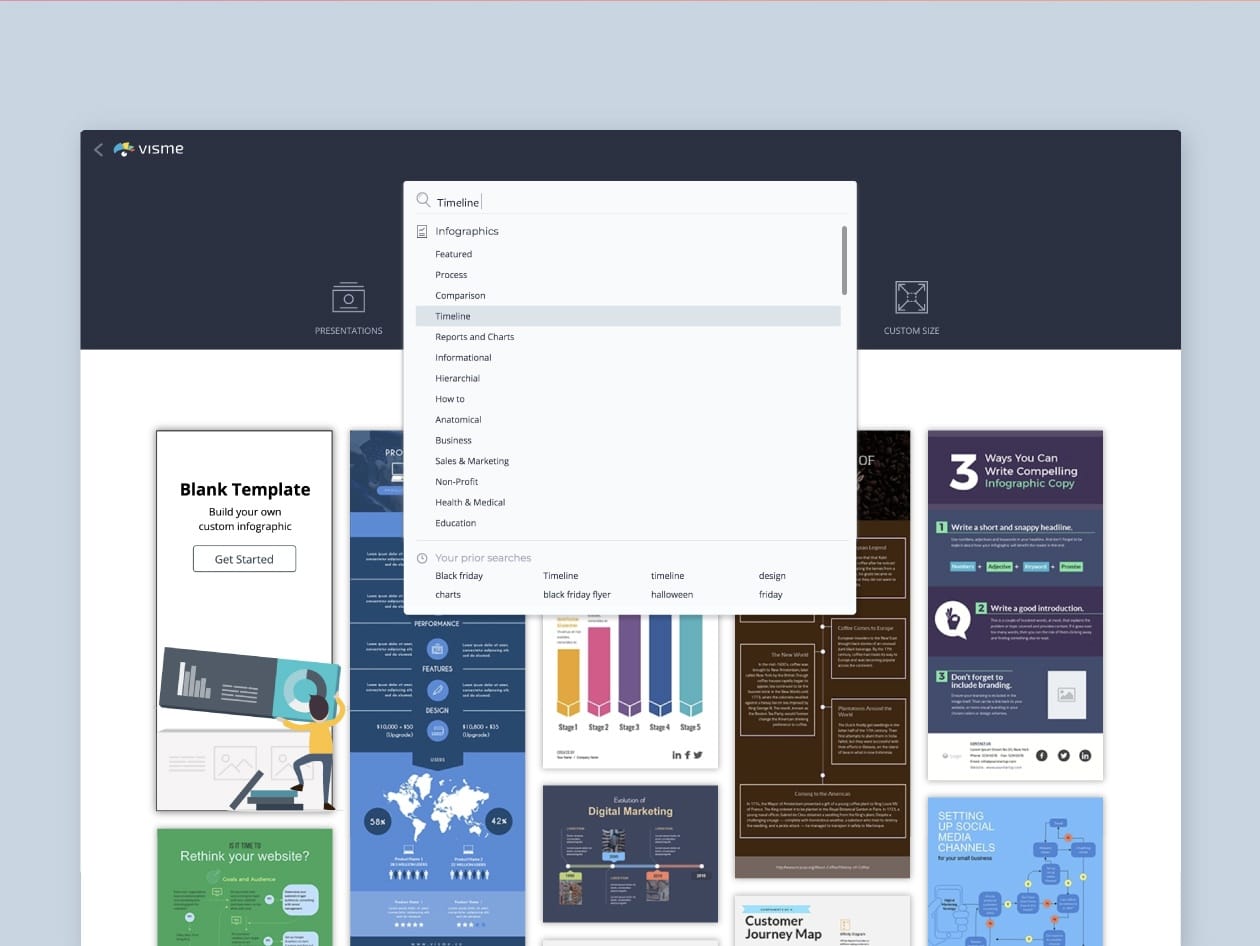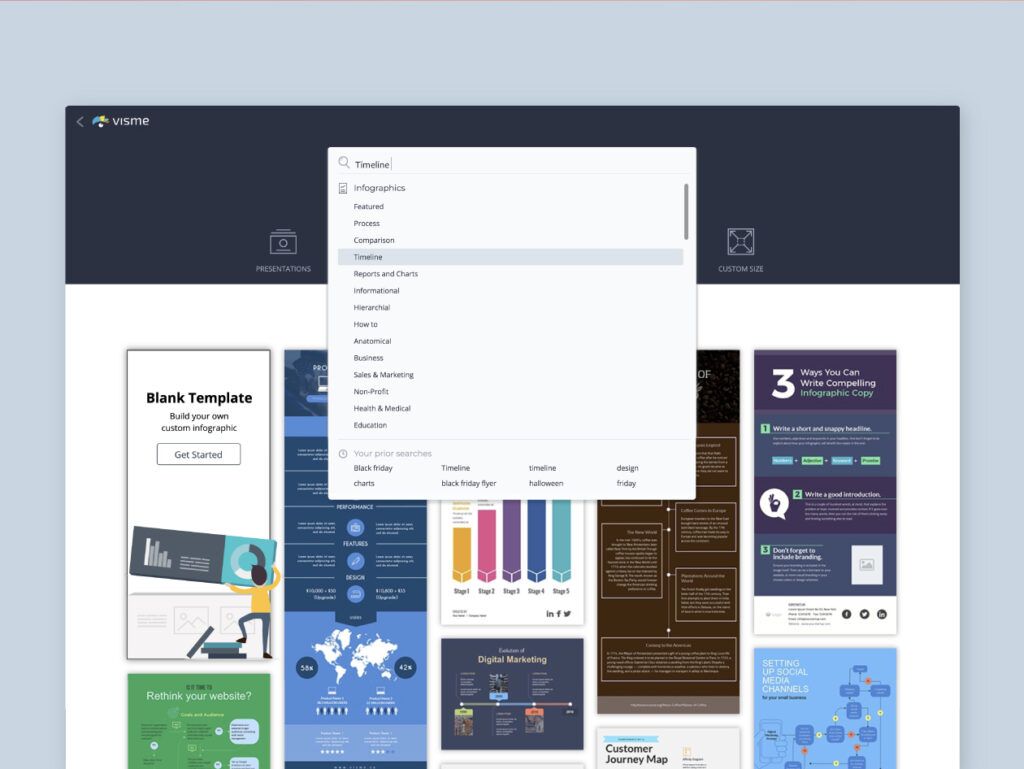 If we have to choose one competitor that could beat Canva in creating a professional content visualization, Visme is the answer. Visme also has everything you need to create beautiful graphic designs. But, we think Visme is a better tool for creating infographics and data-related designs than Canva. It has thousands of fully customizable templates for almost anything with a more professional look.
We compared Canva and Visme in one of our posts, and our verdict is based on what you plan on using them. Both tools are great and have their own specialties as content creation tools. However, Visme's templates are suitable for business and professional settings. You'll notice them when you explore their templates.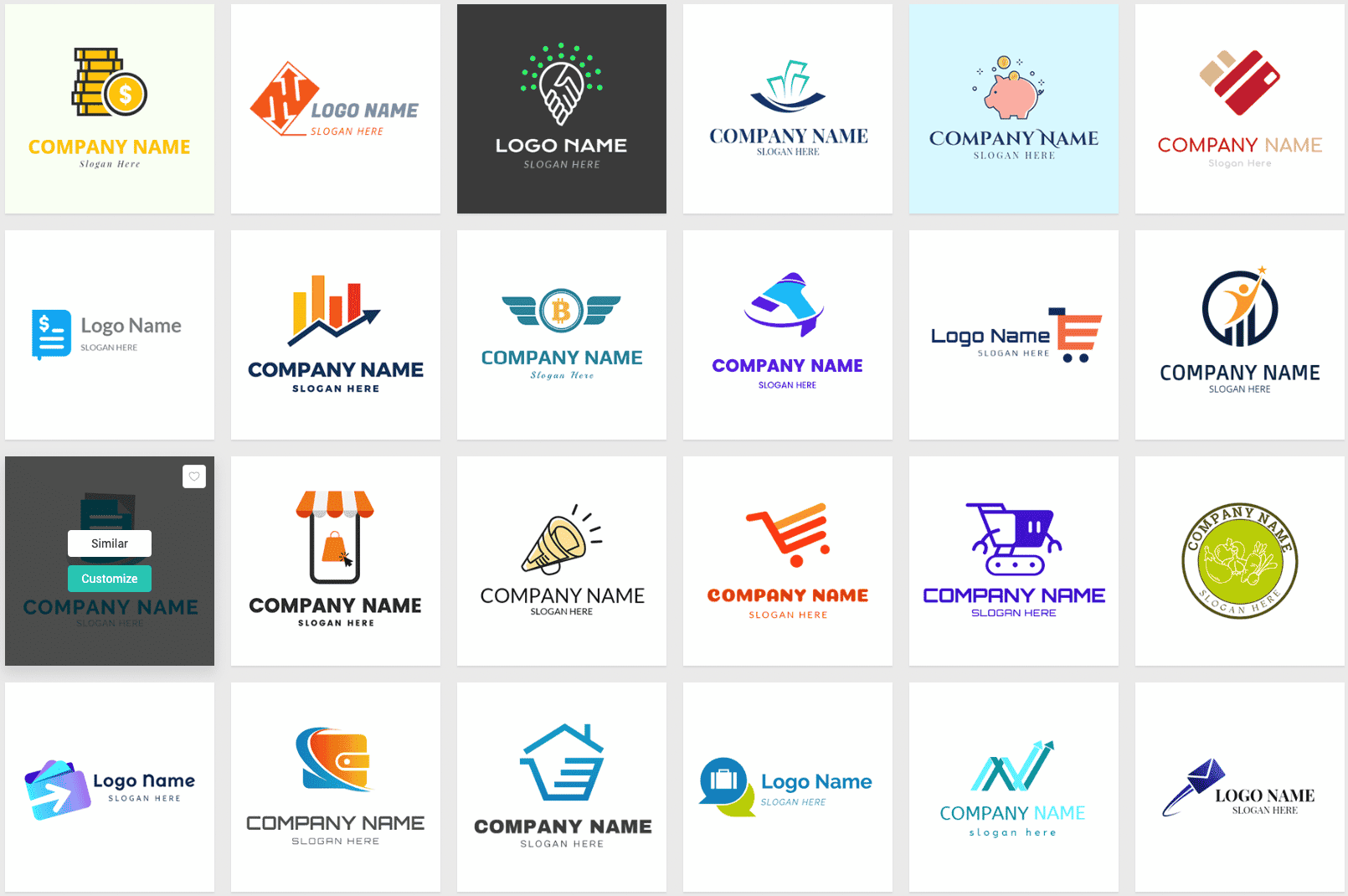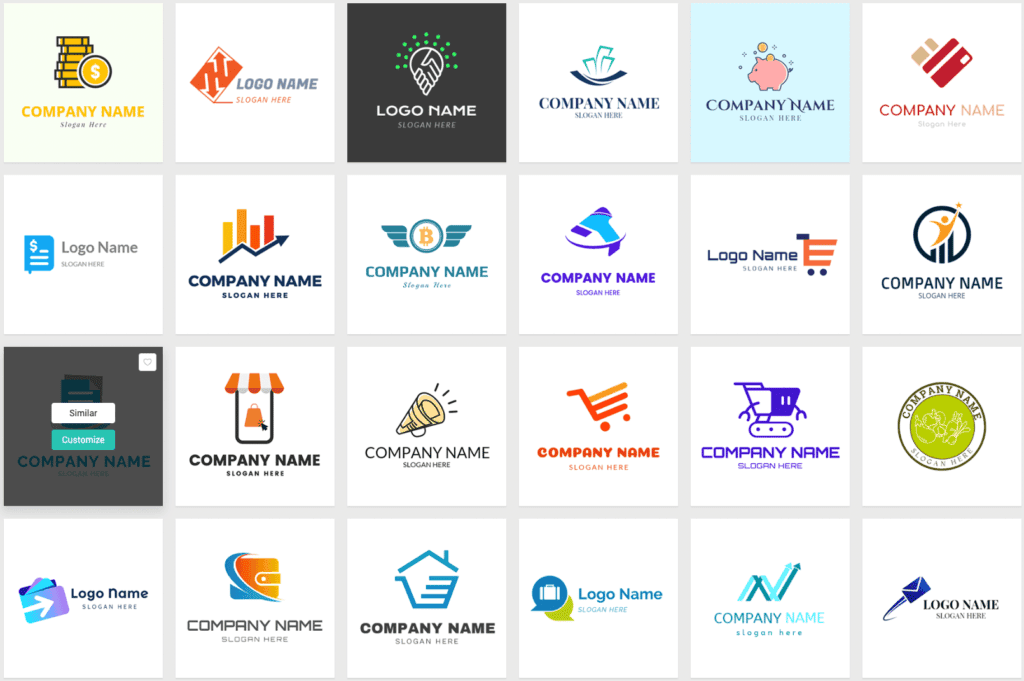 Now, this one tool is what we think is the secret sauce behind many Fiverr logo designers. DesignEvo is a free online logo maker with thousands of ready-made templates available. You can create almost any type of logos, such as text-based, shape-based, icon-based, and even 3D. In fact, you can create one within 5 minutes.
Although you can use it for free, you have no rights to use that logo for commercial purposes. So, we strongly recommend paying a one-time fee of $49,99 to claim the copyright ownership of your logo. You don't want anyone to claim your precious logo in the future, don't you?
Pro Tip💡
You can get 10% off by using our code: DESIGNEVO10.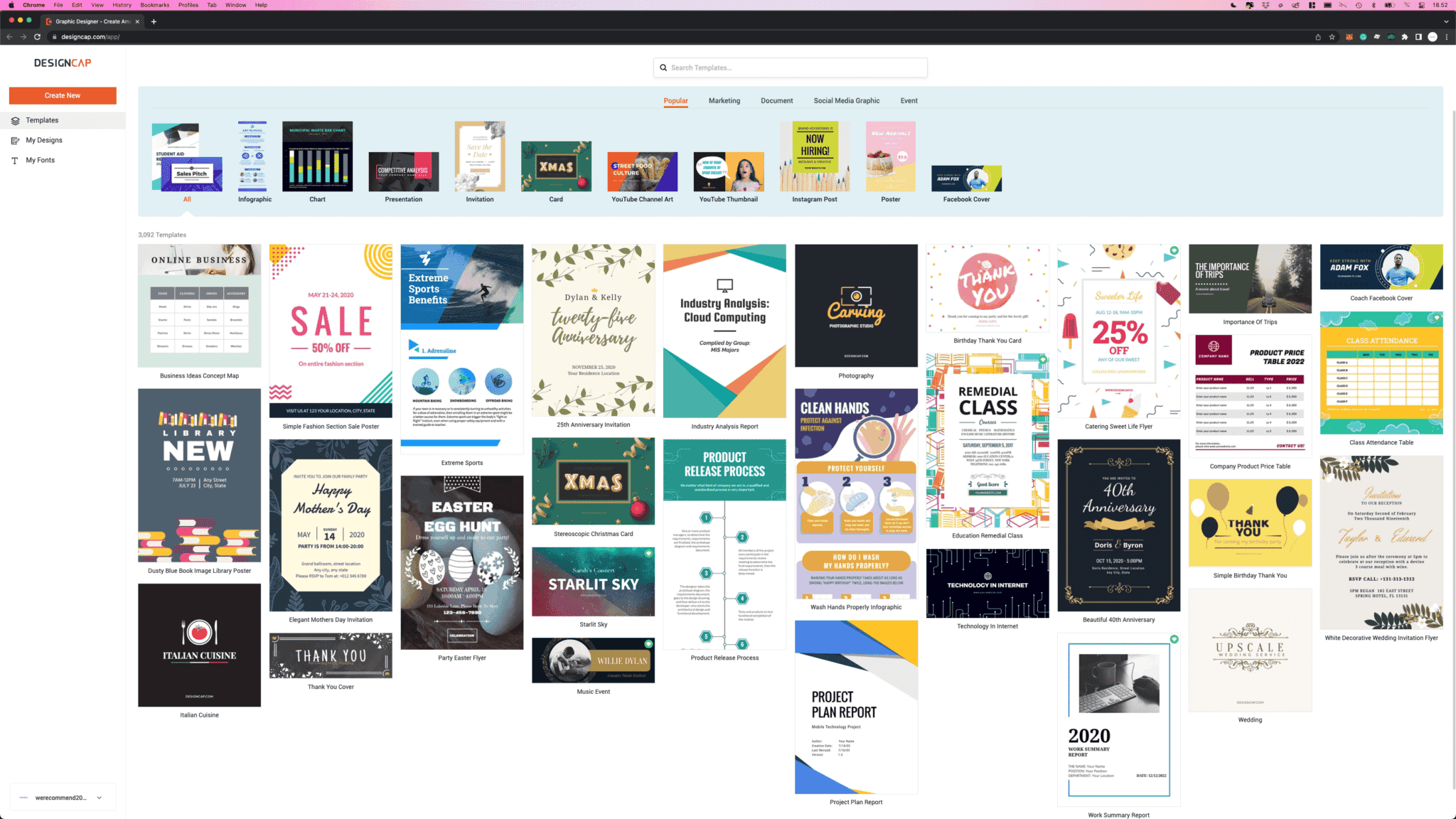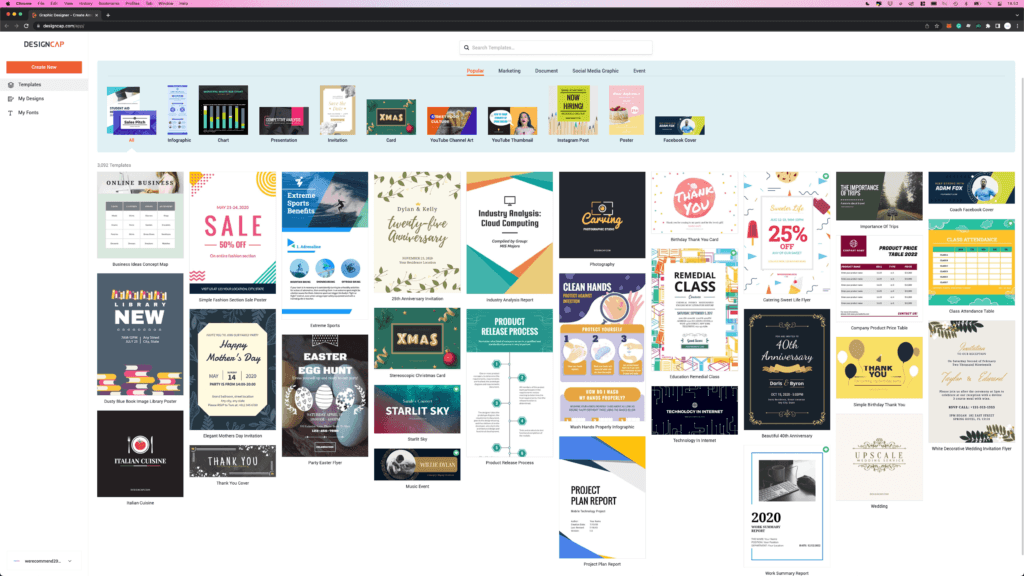 Canva in the early days is different than the current day. We think it's too crowded and 'too smart' right now. It gives you more options than you might ask. Sometimes, you need a simple interface, and that's where exactly DesignCap might fit your daily design needs. This might be the most simple online design tool we have ever used. It's as easy as selecting a template, making a few edits, and you're done.
In digital marketing, you're dealing with social media, and sometimes you need to create an advertisement design. One of the most essential content creation tools for digital marketing to create hundreds of ad designs within minutes is none other than AdCreative AI.
It has everything you need as a content creation tool to design social media creatives for any size. You can try it for free with their 7-day free trial plan. Moreover, you can get a free $500 Google Ads credits when you sign up for their affordable paid plans.
Pro Tip💡
You can get 25% off by using the code: FIRSTYEAR25.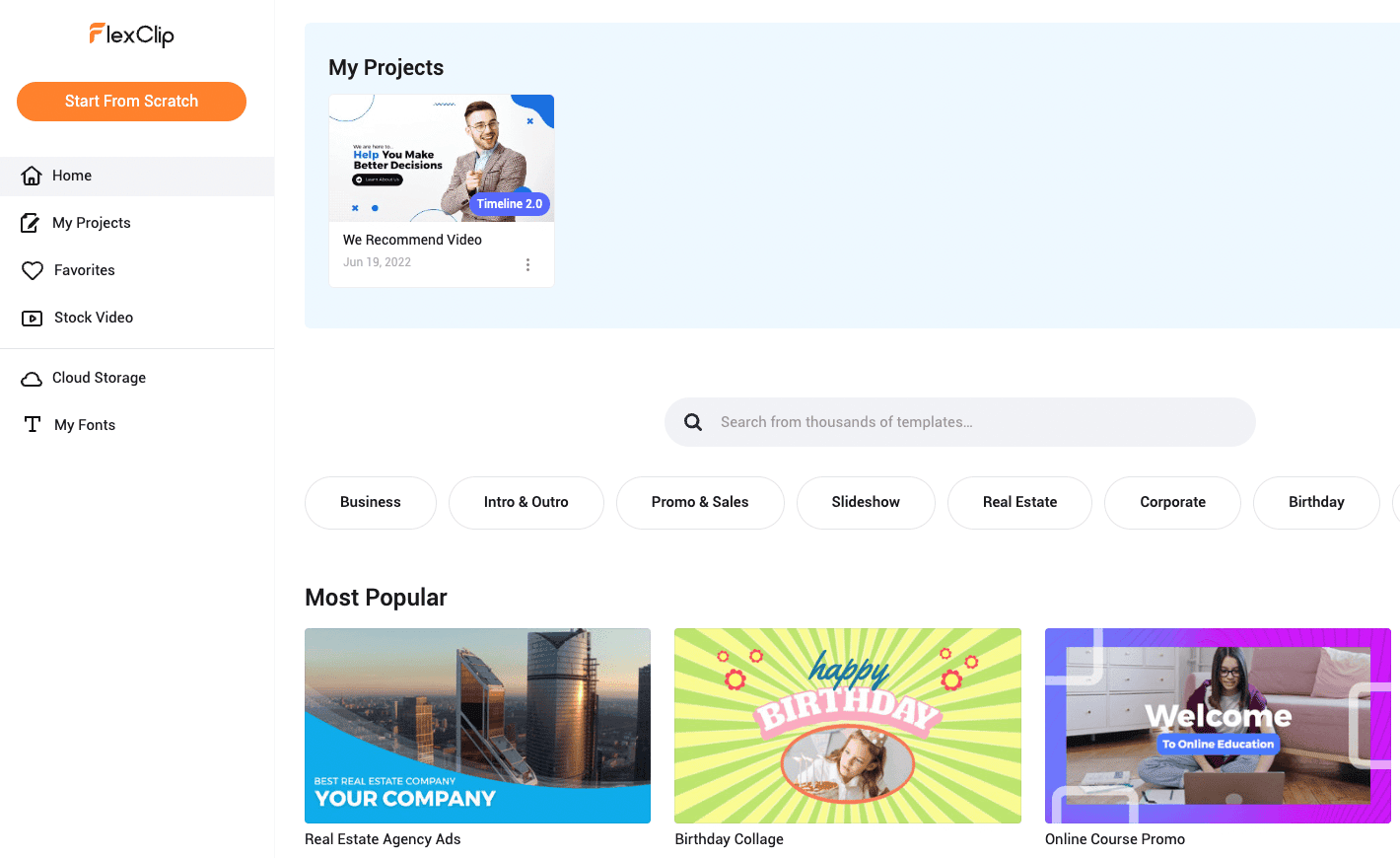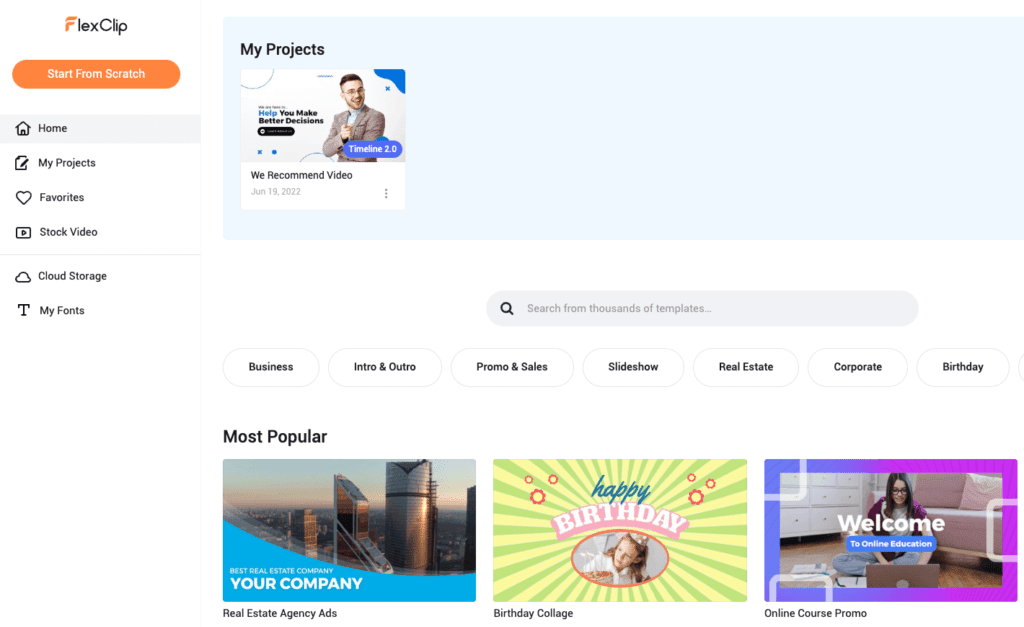 We all know how powerful it is to use DaVinci Resolve, Final Cut Pro, and Adobe Premiere Pro to edit videos. However, not everyone can use Pro tools right away. It takes time to learn how to use these tools. Sometimes, you only need a template-based video editing tool that works seamlessly for any video you want. Moreover, you can create one within minutes with FlexClip.
Although FlexClip's free plan is not worth it because you only get 480p SD quality video, their paid plans are affordable, starting from $5,99 per month on an annual payment. If you plan on using FlexClip, we strongly recommend the Plus Plan for only $119,88 yearly. It's more than enough to create multiple videos up to 10 minutes long.
Pro Tip💡
You can get 15% off by using our code: FLEX15.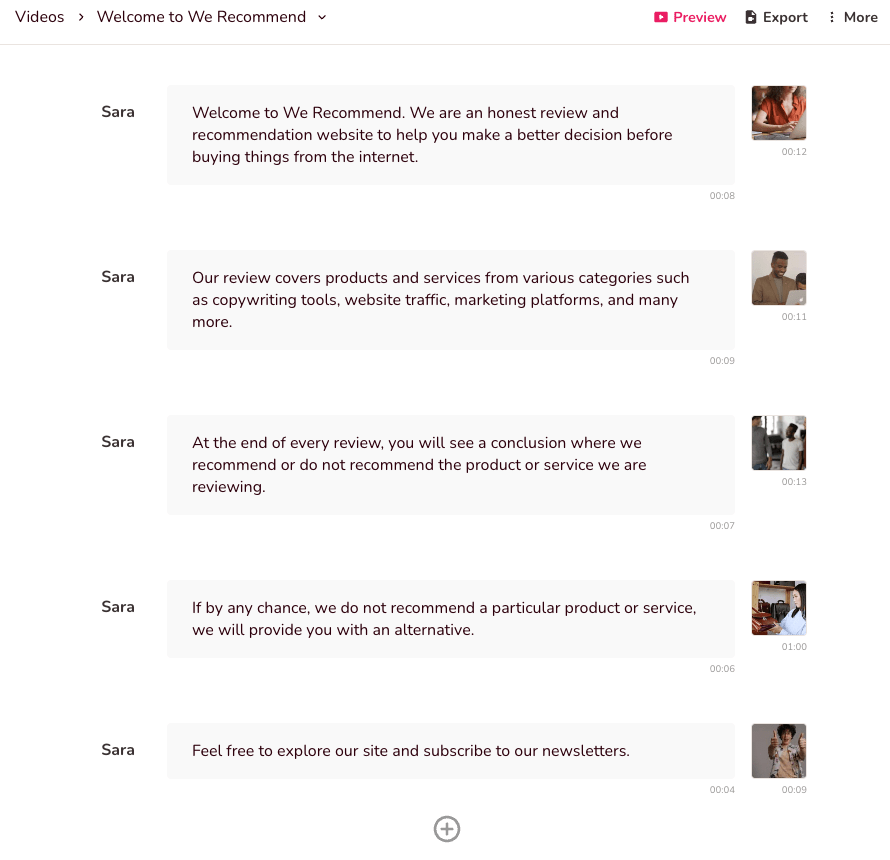 With the trending clips of YouTube shorts, more and more people are creating them to gain massive traffic and sales from YouTube. However, a video without a voice-over is like a steak cooked raw. It lacks juice and seasonings. Thankfully, with Fliki, you can create a video with high-quality AI voice-overs. It's one of the best tools for creating YouTube shorts at an affordable price.
Imagine creating up to 180 minutes of audio and video content for only $14 per month on an annual plan. You'll get access to more than 850+ AI voices and millions of images, video clips, and music assets. It's simply affordable and worth the price.
Conclusion
Contrary to popular belief, we think using multiple content creation tools is another way to create a professional graphic design and video. If you intend to use these tools to make money online as a freelancer, you might need to pick one that is suitable for your needs.
So, how about you? Which tools do you use when you want to create a professional graphic design for your business? Feel free to share your thoughts in the comment sections.
---