---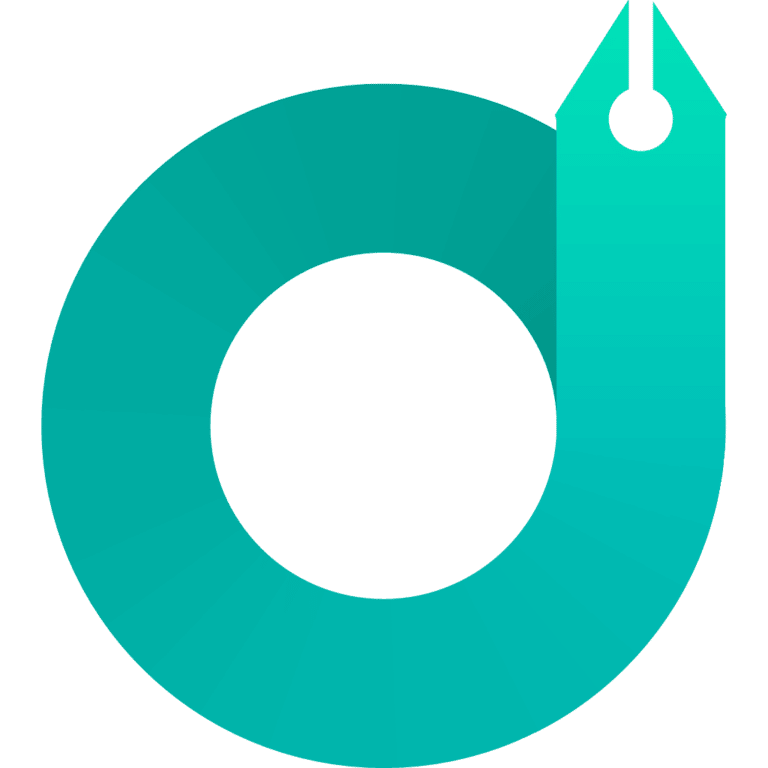 Disclosure: This post is sponsored by DesignEvo. All opinions inside this post are based on our personal experience testing and reviewing DesignEvo without guidance from the brand itself.
---
In this DesignEvo review, let us show you how to create a professional logo without design skills. In fact, you can create one within 5 minutes.
Despite various online design tools such as Canva and Visme, you might need to hire a professional graphic designer to create a logo for your business.
A logo tells a lot about your business, and it could cost you a lot of money to create one. At some point, you might want to try to design one by yourself. But, without any design skills, it could be challenging.
However, there is this one tool to eliminate all the doubts you have about designing a professional logo. Let us introduce you to DesignEvo. This might be the easiest way to create a logo by yourself. No design skills are needed, and there is no need to hire a professional graphic designer. You can do it yourself!
Without further ado, let's dive in!
What is DesignEvo?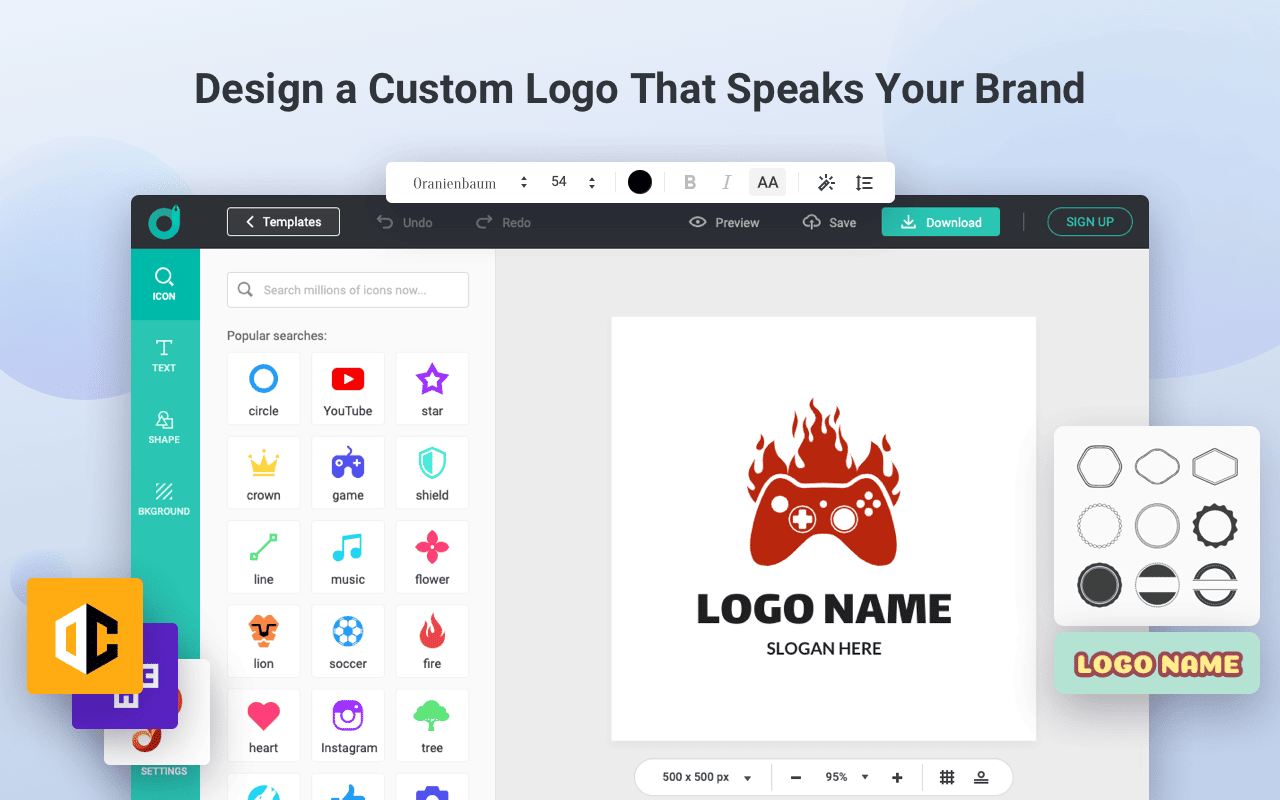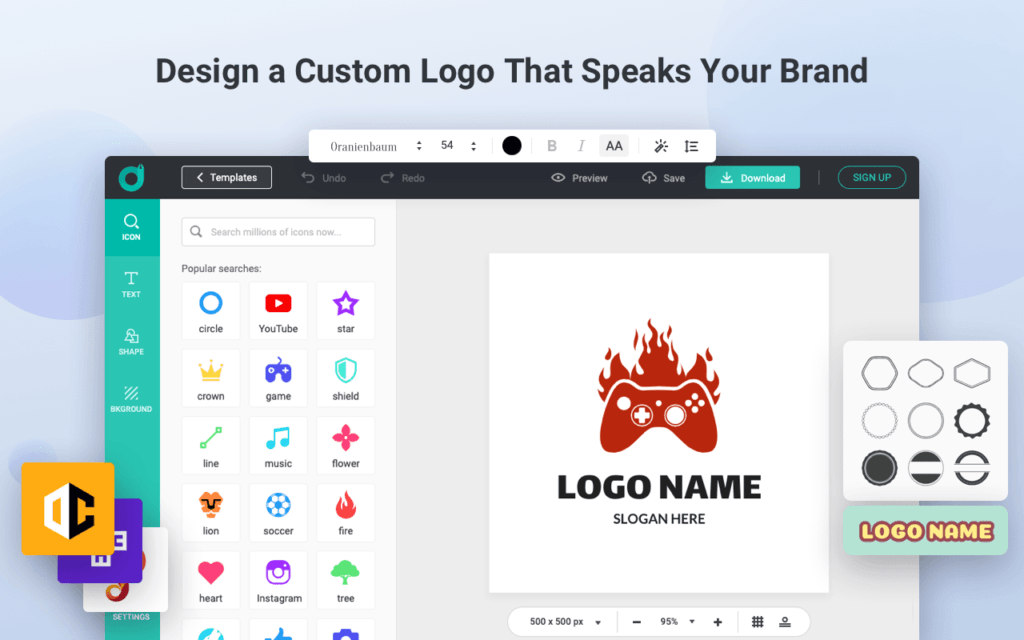 DesignEvo is an online logo maker developed by PearlMountain. You might have read one of their tools FlexClip in one of our reviews. DesignEvo is used by more than 2,8 million users worldwide and has been around to provide more than 10 million logo downloads.
If you've been following us since our early days in reviewing products and services from various categories, you might remember Logo Builder. But, DesignEvo beats them easily with its user-friendly interface and tools to create a unique logo for your business. You can create a logo in 5 minutes or even less!
How to Create a Logo With DesignEvo
There are two ways to create a logo with DesignEvo. The first one is by using a template, and the second one is by doing it from scratch. We'll walk you through both ways to create a logo. As a matter of fact, we'll create one for our site!
Firstly, you need to sign up and create an account on DesignEvo. Don't worry. It's free, and no credit card is required.
Use Template
After you have created an account, you'll see a dashboard like this below.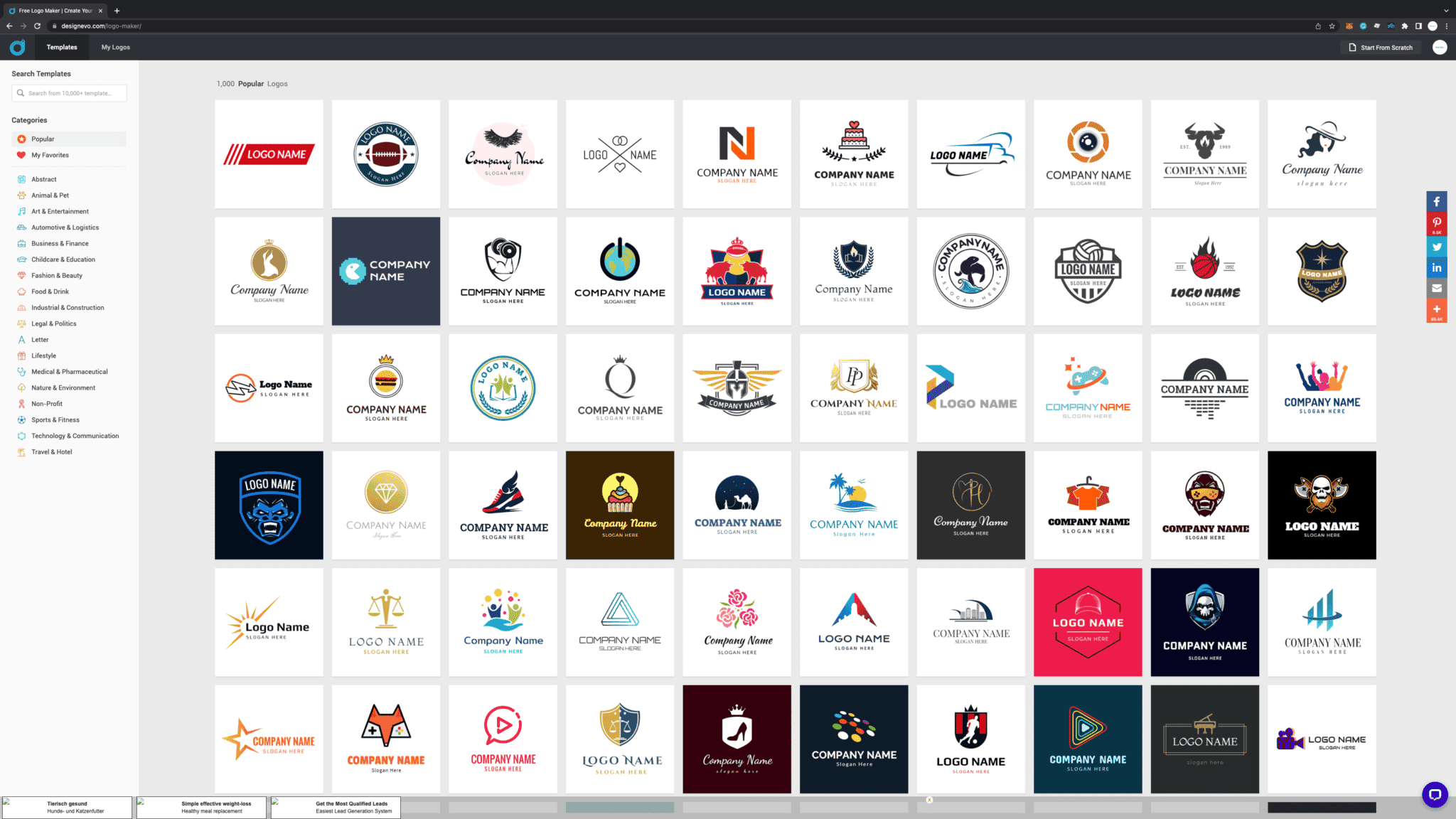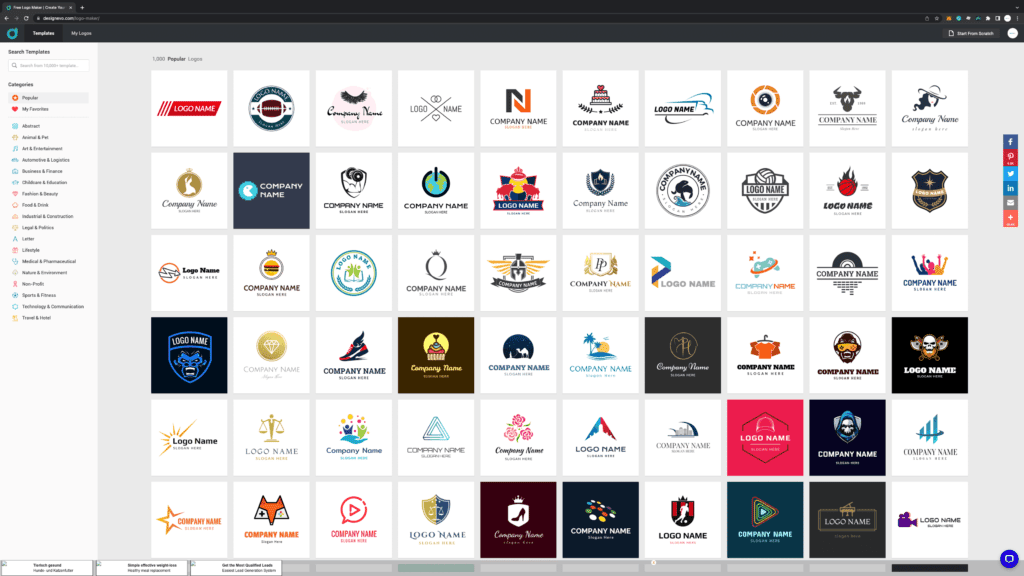 Step 1: Choose Your Templates
There are thousands of ready-made templates available for you to choose from and more than 15 categories for almost any business. In this case, we'll explore the Business & Finance category to find suitable templates for our logo.
After browsing through, we find one that is suitable for us.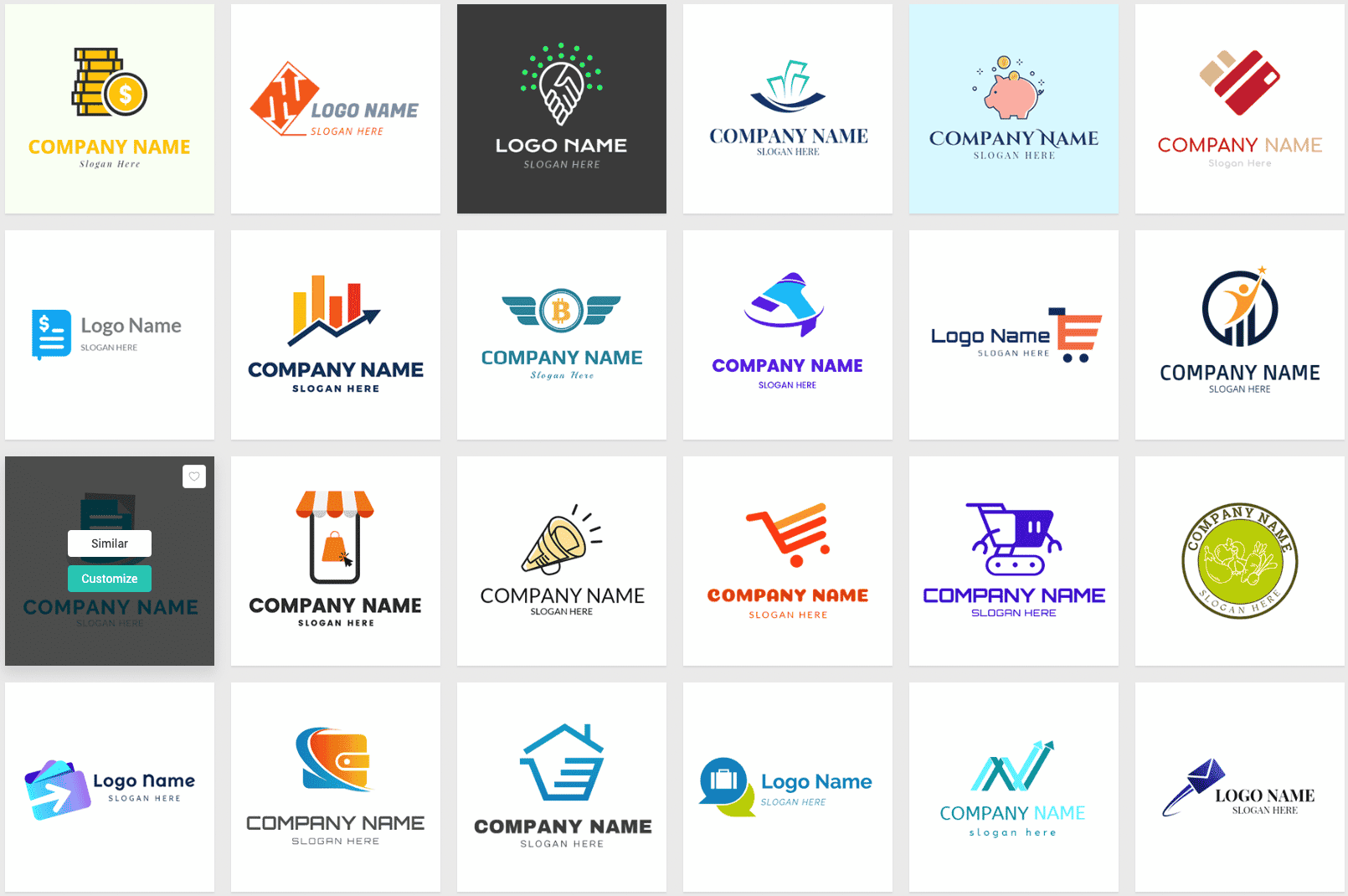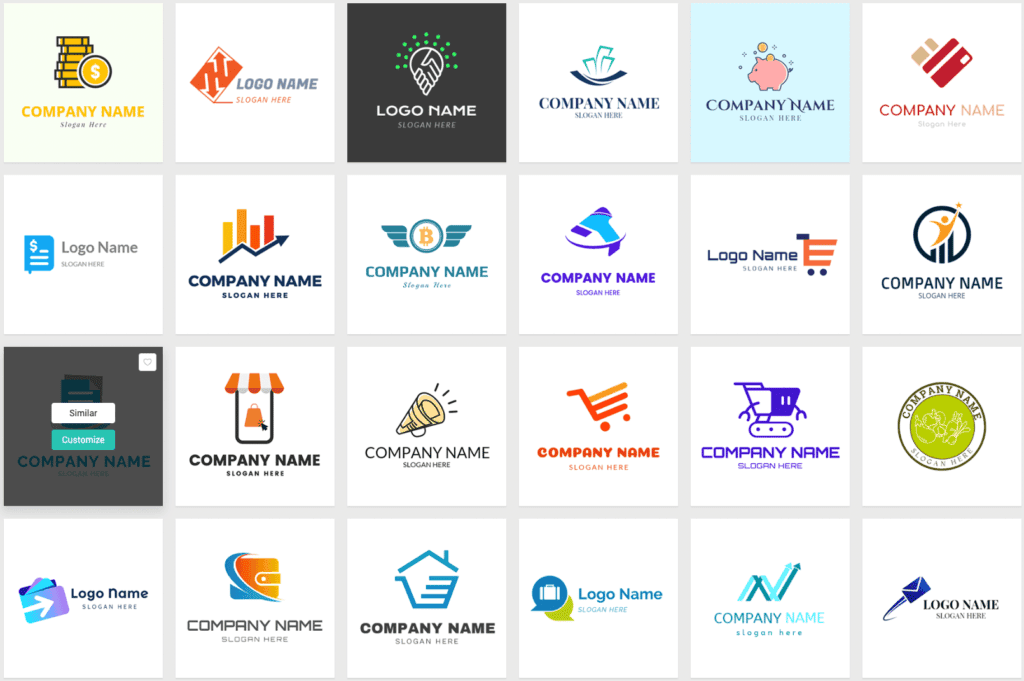 When you hover over one of the templates, you'll see a box with two options: Similar and Customize. If you click on the similar button, DesignEvo will give you various options that look and feels the same as the one you have chosen. Since designing a logo might need an alternative, this feature allows you to have other options to choose from.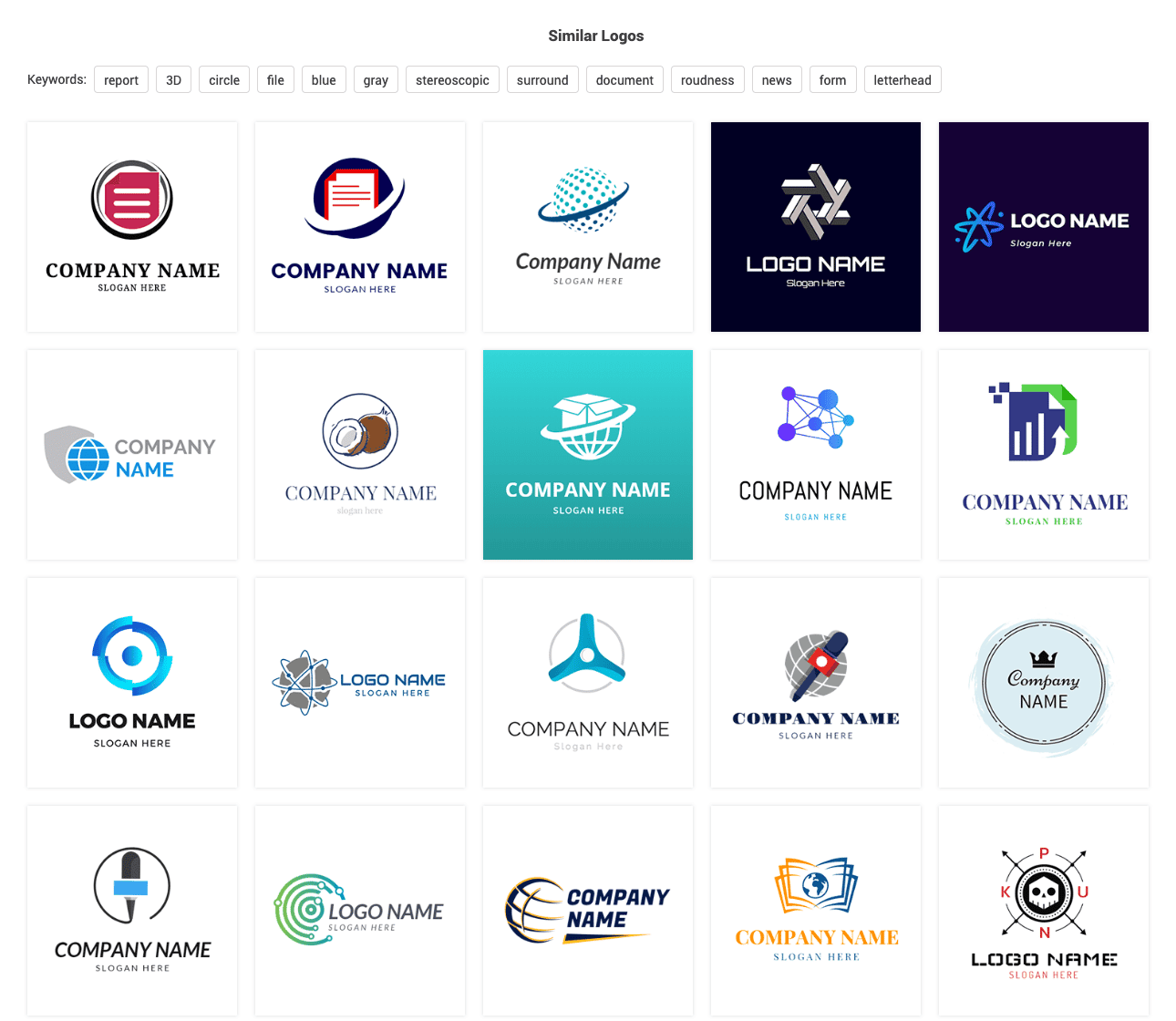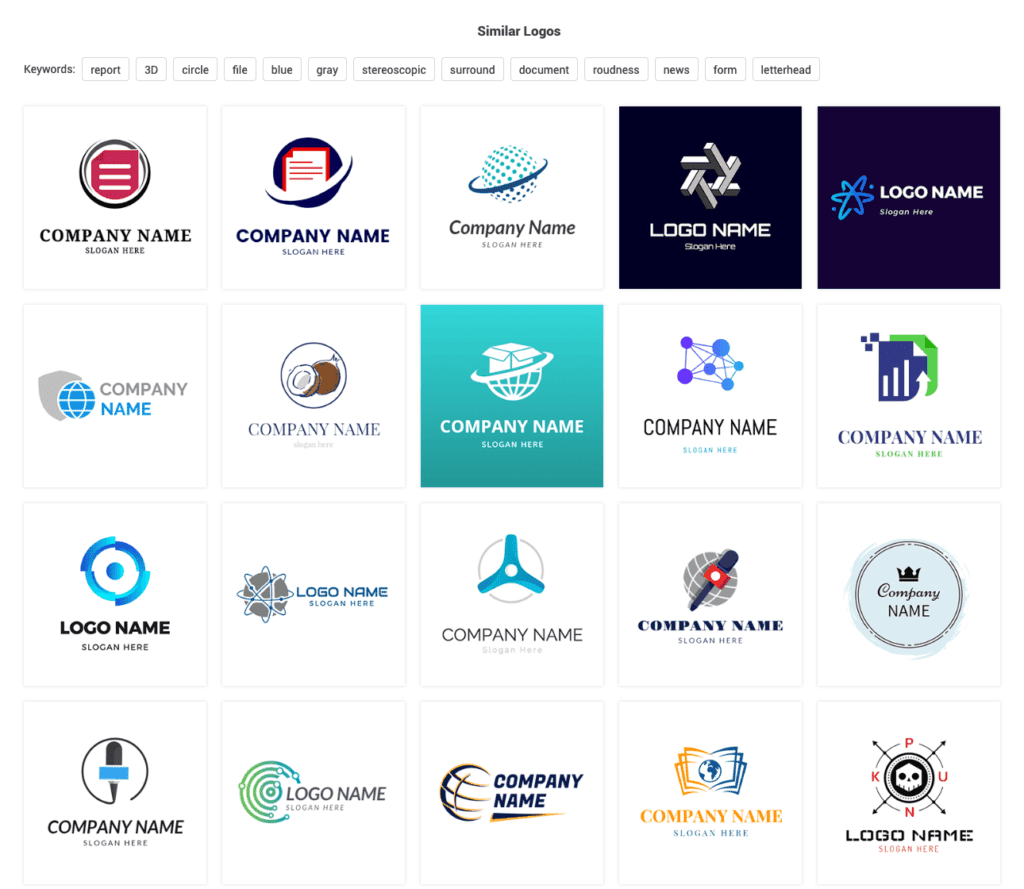 In addition, you can also see various keywords that might be related to what you're looking for. Clicking on one of the keywords will help you to find other alternatives and narrow your search.
Step 2: Customizing Your Logo
After choosing your template, you can start customizing your logo. As you can see above, you can access various tabs: icon, text, shape, and background.
Customizing your font logo is easy. You can choose from various typefaces options such as bold, sans, sans-serif, handwriting, and funny. If you want your font to look artistic, click on the Art tab to see several alternatives.
Moreover, you can also add icons and shapes and even change the background color to anything you want. However, this is best to use if you want to create your logo from scratch, which we will explore in the next section.
Step 3: Download Your Logo
After you have done customizing your logo, you can download them. But, before that, you might be wondering how your logo would appear if you plan on printing it, right? That's why DesignEvo provides you with a Preview tool, which is pretty cool. Take a look below.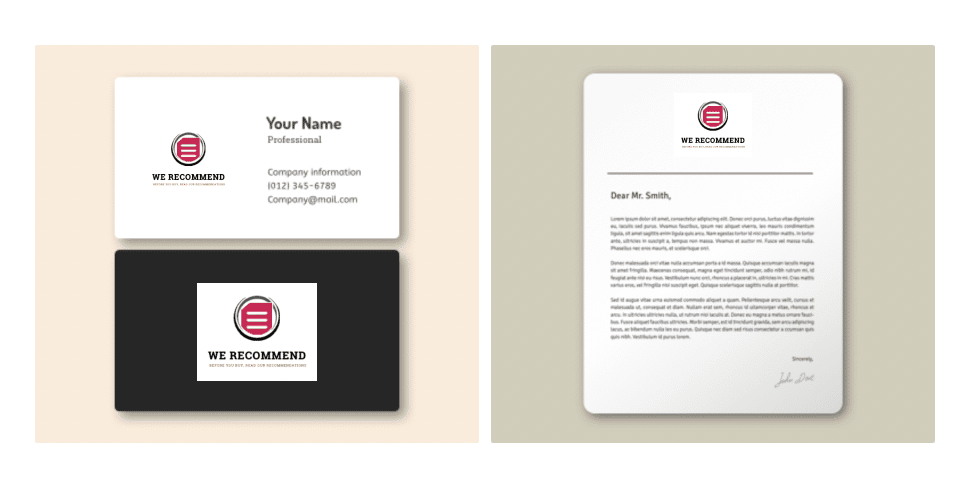 After you are satisfied with your logo and what it would look like in various print formats, you are ready to download them. If you're on the free plan, you can only get it on a low-resolution file. It is available in JPG and PNG formats. But, it is limited to only 300 pixels in resolution. If you want to use your logo using the free plan, you can do it by giving credits to DesignEvo. We'll cover more of this in the pricing plan.
Anyway, check our logo. It's pretty good, isn't it? What do you think? It takes less than 5 minutes to create this.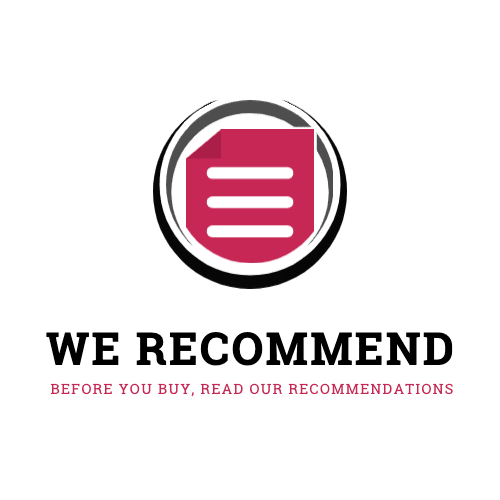 Start From Scratch
First of all, we don't recommend using this feature unless you already know what you're doing and have the basics of design. Designing from scratch means you start with a blank canvas like this below.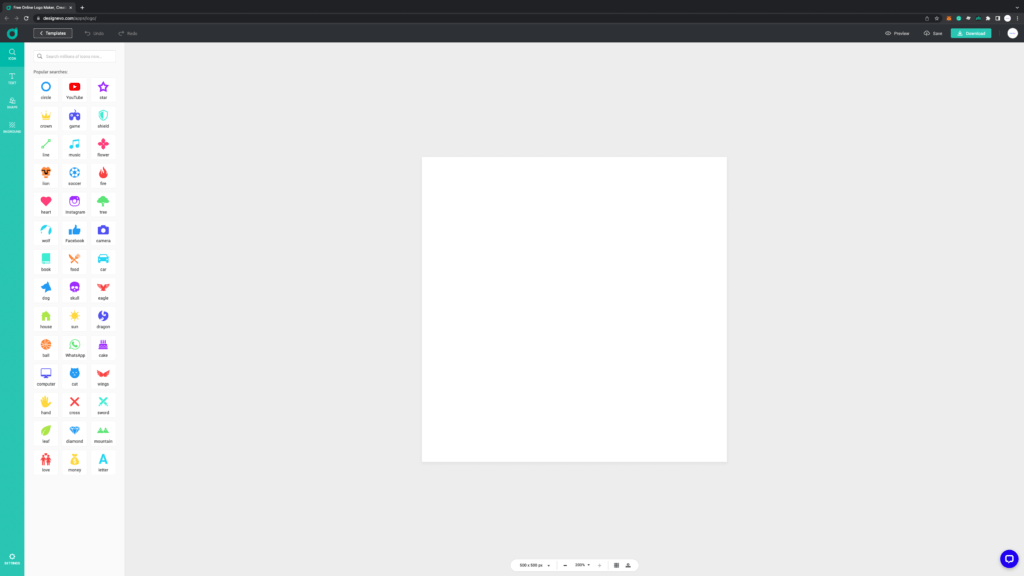 Step 1: Planning Your Logo Concept
The first step in creating a logo from scratch is to start with your logo concept. Is it going to be an icon-based logo? Shape-based logo? Text-based logo? Or probably a mix of here and there.
Whichever you choose, you get access to various icons and shapes when you design it with DesignEvo. This time, we'll try to create an icon-based logo for a photography brand. Let's say the name of the brand is Polaroid Imaging.
Step 2: Choosing Icon
Fortunately, DesignEvo got various icons with a camera as the image. So, let's take a look at a few of them.

We think we got what we need. Now, let's start customizing it based on our needs. You can adjust the size of your icon, flip them, and adjust the background color to your taste. Moreover, you can fill and change the color to a gradient color. Here's the first draft of our logo.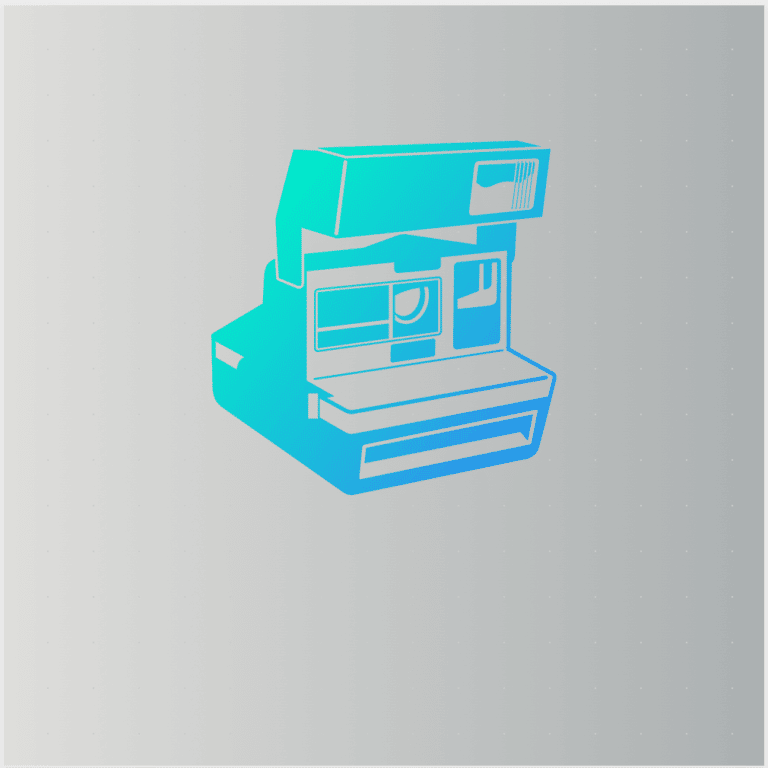 Step 3: Choosing Shape
Depending on your taste, you might need to add a shape or not. However, we'd like to show you there are various shapes to choose from to add to your logo.
This time, we would like to add a circle to represent a camera lens for our logo. We also changed the background color to white to make our gradient color stand out more. Take a look at this progress below.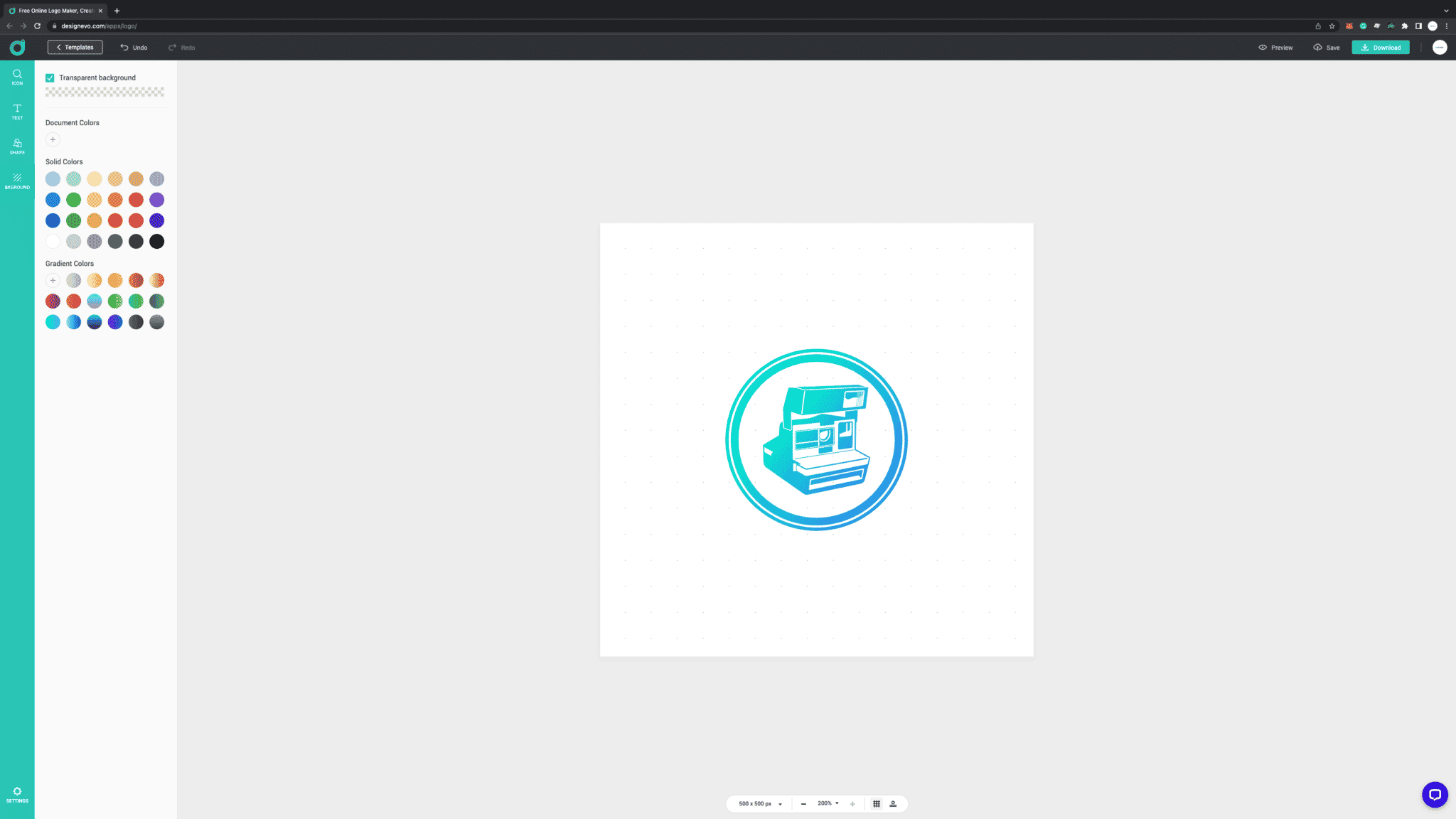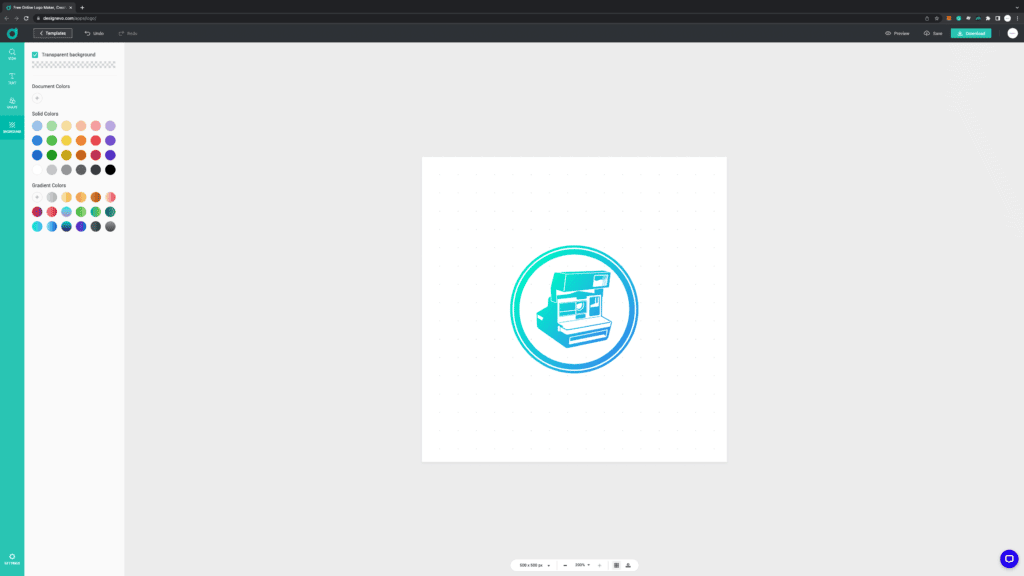 Step 4: Choosing Your Fonts
As you already know about the fonts, we'd like to give you an example of using the Art style font for your logo. Fortunately, we have one that fits our concept. Check this out.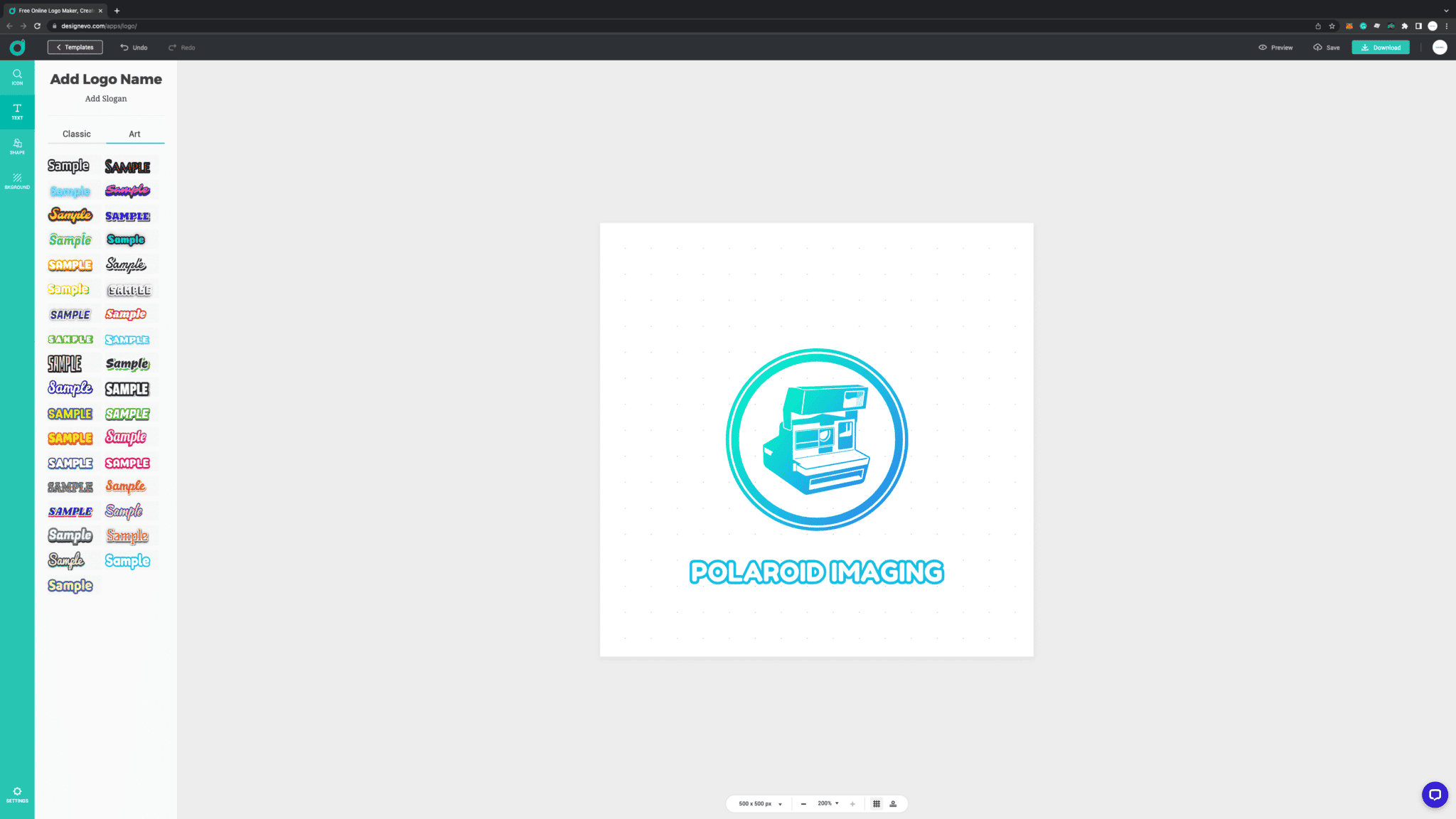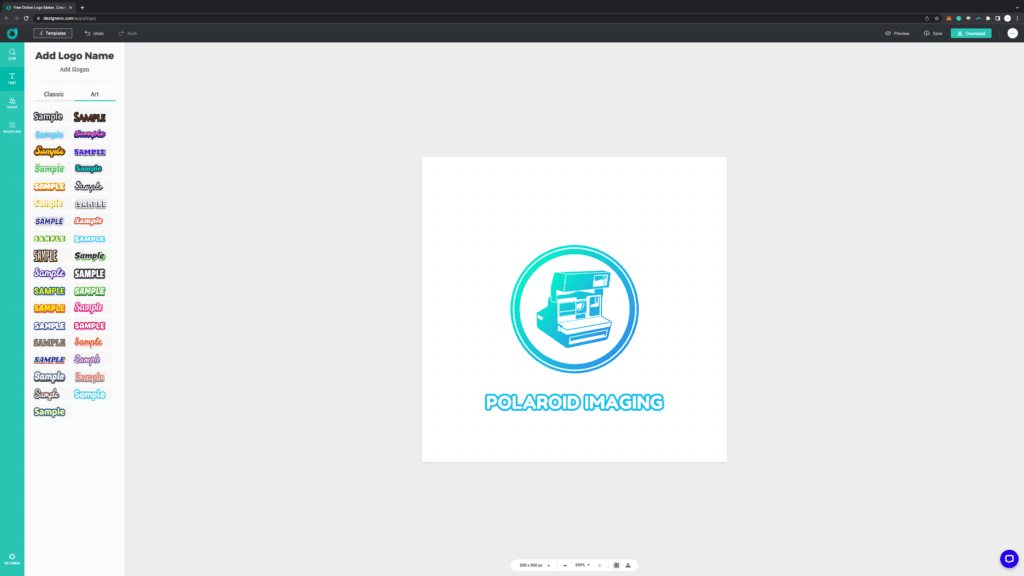 Even though we designed it from scratch, it didn't take long for us to create this logo. More importantly, it's still pretty decent when you check it on the preview.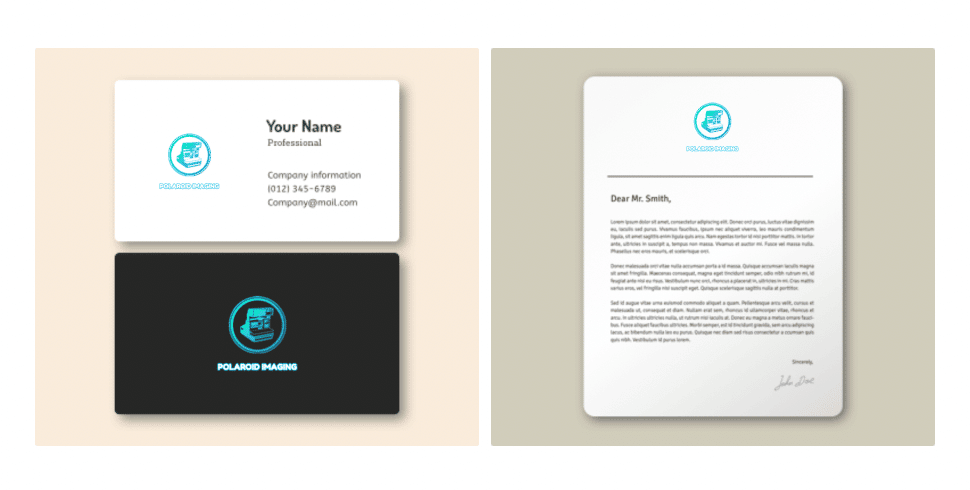 So, would you like us to design a logo for your business? Just kidding. But, this might be a great business idea for you to try, isn't it?
DesignEvo Pricing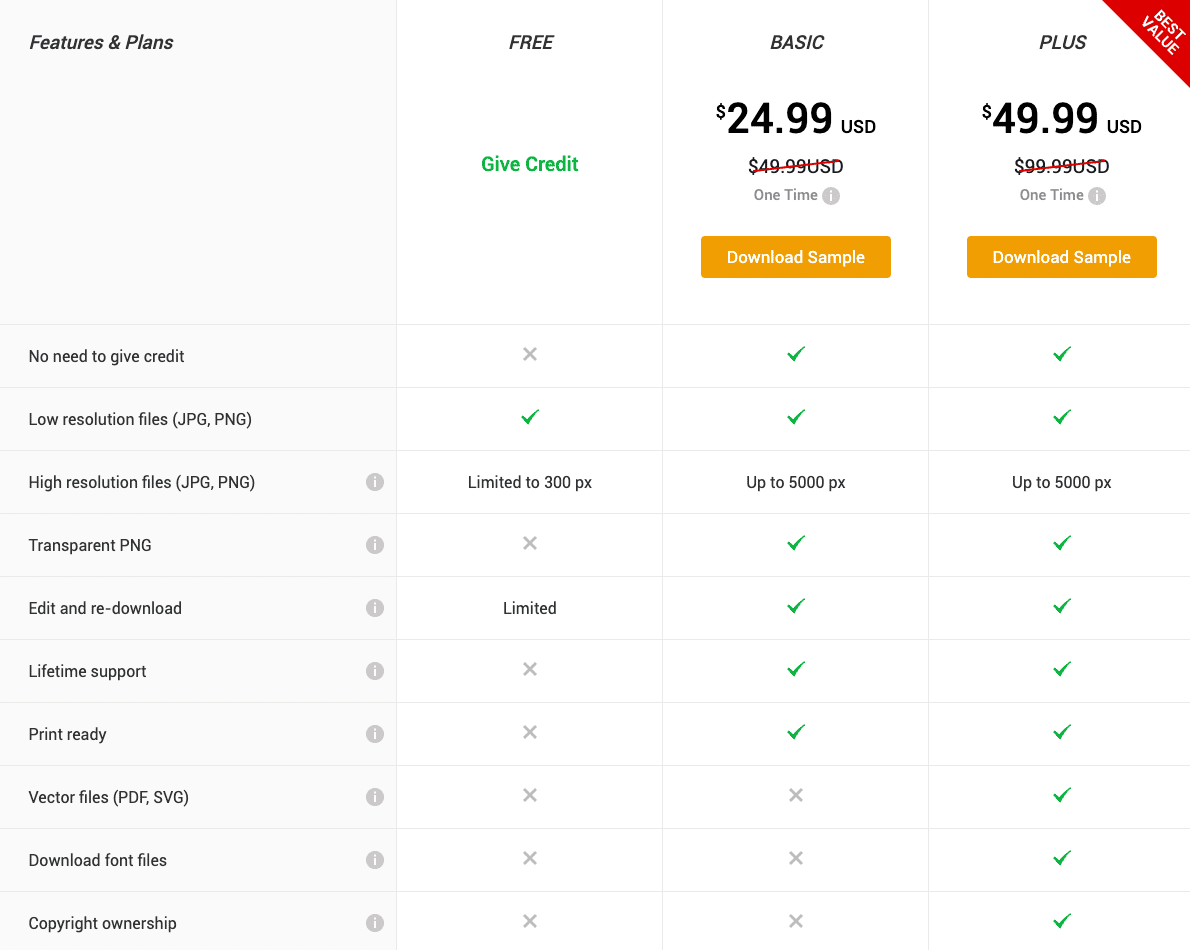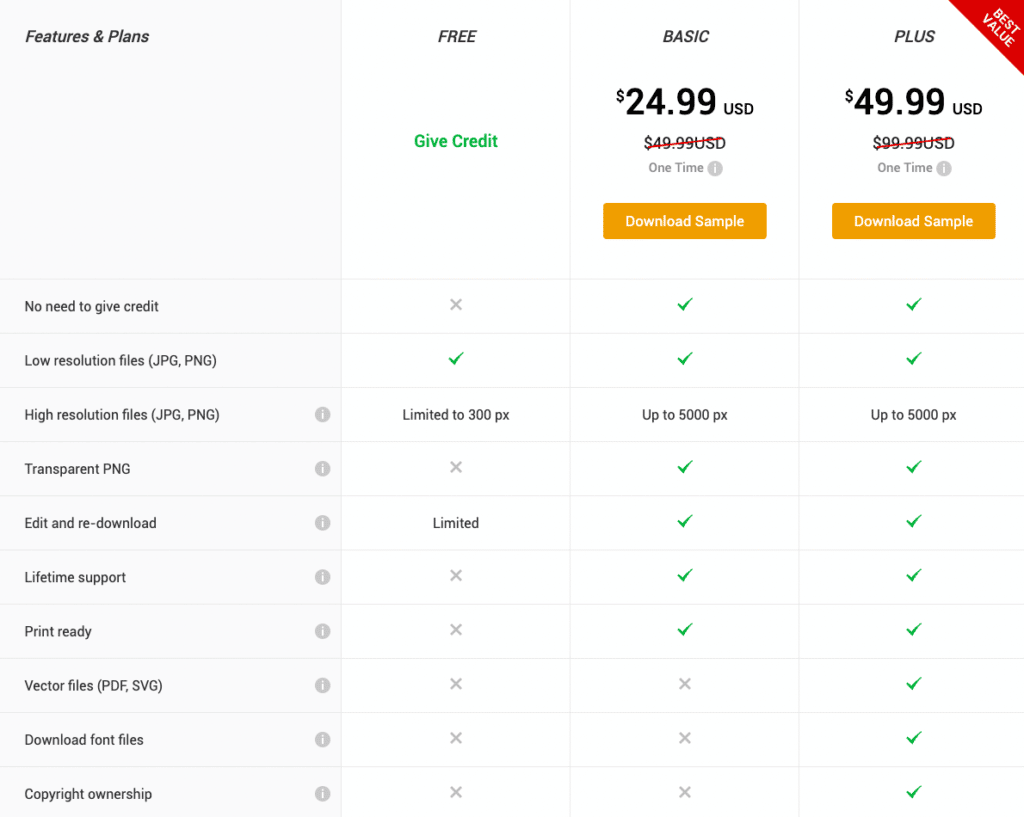 DesignEvo has 3 different plans, Free, Basic, and Plus. Thankfully, these are one-time payment plans, so you don't have to pay every month to use DesignEvo. The Basic plan costs you $24,99, and the Plus plan costs you $49,99. However, this plan applies to each logo you create with DesignEvo. So, if you'd like to sell a logo design service, the price starts at $24,99 to use for commercial purposes.
The main difference between these plans is none other than the copyright for the logo you create. You see, there are many elements in a logo, shape, fonts, and icons, so if you'd like to register your logo as a trademark, you need to purchase the Plus plan.
Even though Basic Plan allows you to use your logo for commercial purposes, you do not have the ownership to register your logo. In other words, it could still get a copyright issue in the future.
Pro Tip ????
You can get 10% off on any plan if you sign up using our affiliate link and redeem our DesignEVO Coupon Code: DESIGNEVO10 on the checkout page.
Frequently Asked Questions
Can you use the free logo commercially?
Unfortunately, no. You can't use the free logo for any commercial purposes. 
How to give credit if you're using the free plan?
You can simply give credit by sharing DesignEvo on your social media account.
What are the accepted payment methods provided by DesignEvo?
You can use PayPal and credit cards for your purchase.
Conclusion
To end our DesignEvo review, creating a professional logo within minutes is possible with DesignEvo. You can choose from thousands of available templates and customize them accordingly.
However, the tricky part with any design service is related to copyright issues. If you'd like to play safe, you can purchase the Plus plan for $49,99. This allows you to use your logo for commercial purposes and own the full copyright to register it as a trademark.