This post contains affiliate links. We may receive a commission for purchases made through these links without any extra cost to you. Thank you for your support.
---
Are you looking for a legit WP Rocket review? If you consider WP Rocket for your WordPress caching solution, you've come to the right place.
We are using WP Rocket as our caching plugin because it is a great plugin to speed up our website performance. With the recent major release of WP Rocket 3.12, this plugin became better at improving user experience when someone visits our website.
As you might expect, having a faster website that loads almost instantly when a visitor clicks on a link is a privilege for any website owner. Moreover, it also improves SEO performance. In this WP Rocket review, let us share our thoughts after using this plugin for about six months.
Without further ado, let's dive in.
Is WP Rocket Worth it?
WP Rocket is one of the best-paid WordPress caching plugins you can use to boost your website performance without any technical knowledge. You only need to install it on your site, and WP Rocket will significantly speed up your website performance. We've been using it, and we see a dramatic increase in our PageSpeed Insights score.
What is WP Rocket?
WP Rocket is a website performance plugin to help you improve site performance in just a few clicks. We consider it the best caching plugin for people with no technical knowledge about improving site performance—people like us.
WP Rocket has a simple user interface and is easy to navigate through its menu. Even as a beginner, we have no problem navigating everything inside the WP Rocket plugin.
Is WP Rocket Free?
Unfortunately, WP Rocket is not a free plugin. You can't find WP Rocket inside the plugin menu from your WordPress dashboard. We will cover more about WP Rocket's price later on.
WP Rocket Result
Before diving deeper to explore WP Rocket's features, we'd like to show you our results using WP Rocket and without WP Rocket. Most people would use an advanced site testing tool, but in this case, we'll show you two results using Google PageSpeed Insights and GTmetrix.
Without WP Rocket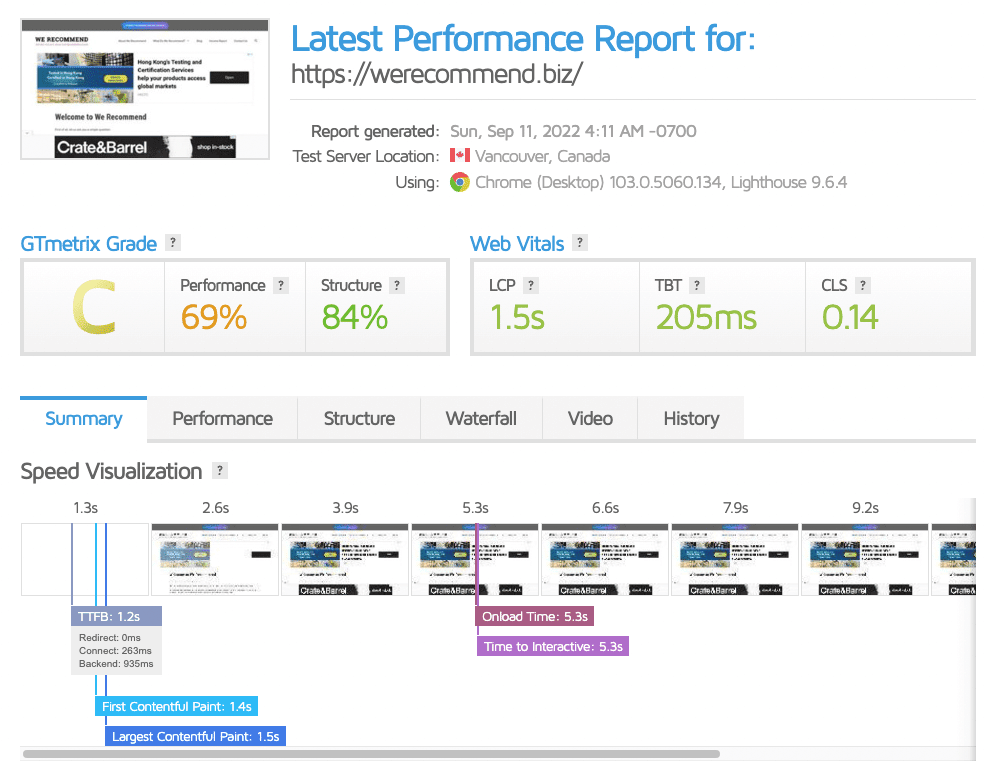 As you can see, without WP Rocket, our site performance is merely C on GTmetrix and lower than 50 on PageSpeed Insights. Also, we captured both test results on the first run. Not on the second or third run. Let's see the result if we turn on WP Rocket on our site.
With WP Rocket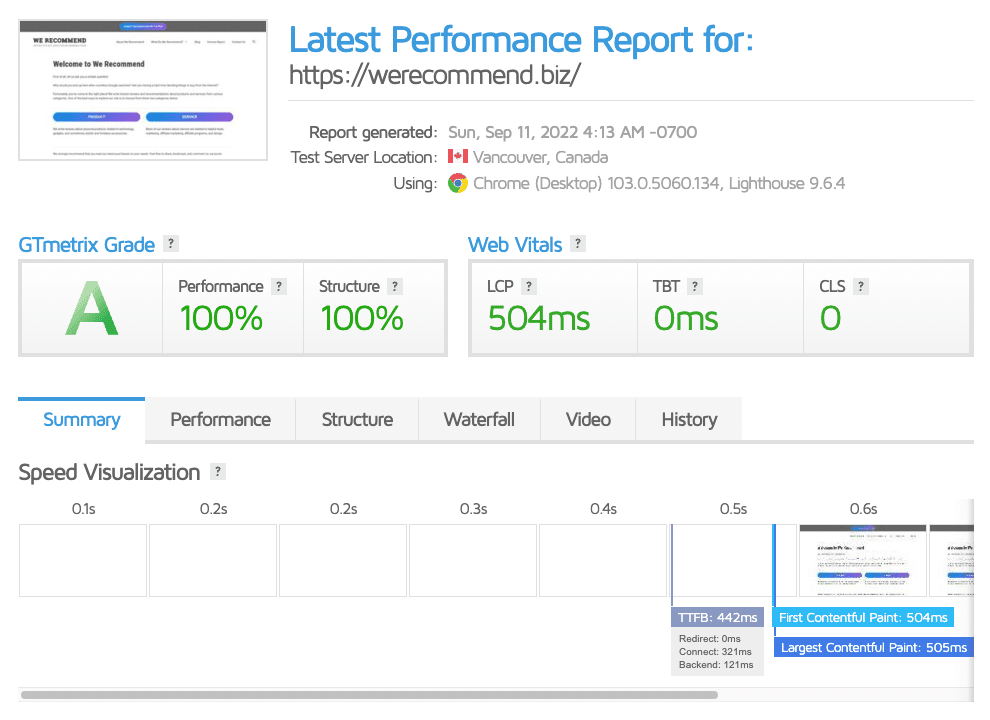 First, we'd like to remind you we have no technical knowledge about speeding up WordPress site performance. But, as you can see from the result above, our site performance dramatically improved to A on GTmetrix, and scored 98 on PageSpeed Insights. All we can say is that WP Rocket works like a charm.
WP Rocket Features
In this section, let's highlight several WP Rocket features worth considering to improve your website performance. Some of these features require advanced technical knowledge, but we'll try to explain them in plain English.
If you look at WP Rocket's dashboard above, all the menu tab is easy to navigate. There is a guide on getting started and frequently asked questions about WP Rocket's settings. Moreover, if you have no idea about several features, there is a button to ask for support from WP Rocket's staff.
Removed Unused CSS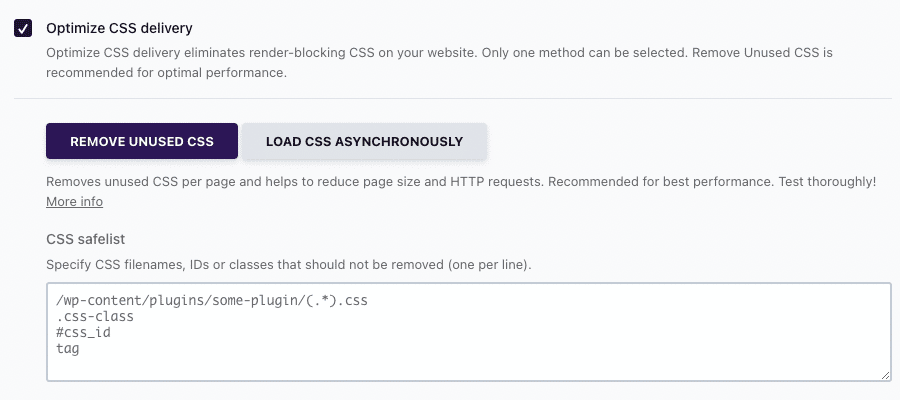 When we first installed WP Rocket a few months ago, this feature was still in the Beta version. However, after the recent update of WP Rocket 3.12, this feature finally works completely.
This feature removes excess code from your website page to speed up page loading time. This feature also eliminates render-blocking CSS, which helps to improve your Core Web Vital score on PageSpeed Insights.
Load JavaScript Deferred

If your website has too much JavaScript code to load, it will slow down your website's loading speed. Activating this feature allows your website to load the JavaScript resources only when the content has been downloaded and displayed appropriately. This feature will improve your Largest Contentful Paint (LCP), Total Blocking Time (TBT), and First Contentful Paint (FCP) metrics on PageSpeed Insights and GTmetrix.
Delay JavaScript Execution

JavaScript files could hugely affect your page loading time and interactivity. So, it is essential to load them when a visitor to your website interacts with the page by clicking a button or scrolling through. This feature delays JavaScript execution and improves your website's performance and loading time. More importantly, it contributes to the First Input Delay (FID) score on GTmetrix and PageSpeed Insights.
CSS and JS Minification


Loading a website consumes bandwidth, and this feature reduces loading time and optimizes the Largest Contentful Paint (LCP) grade on PageSpeed Insights and GTmetrix score. You don't want to turn this feature off when you use WP Rocket on your website.
Preload Cache

When you install WP Rocket on your website, this feature is on by default. If you visit a new website that you have never been to, you will experience a bit of loading time since it is your first visit. On the second visit to the same website, it will load faster because your browser has stored the cache of that website.
This feature preloads everything on your website immediately, even on the first visit. It's a new feature that comes in WP Rocket 3.12. More importantly, everything is preloaded instantly with a click of a button. Enabling this option will provide a better user experience for your website visitors.
WP Rocket Pricing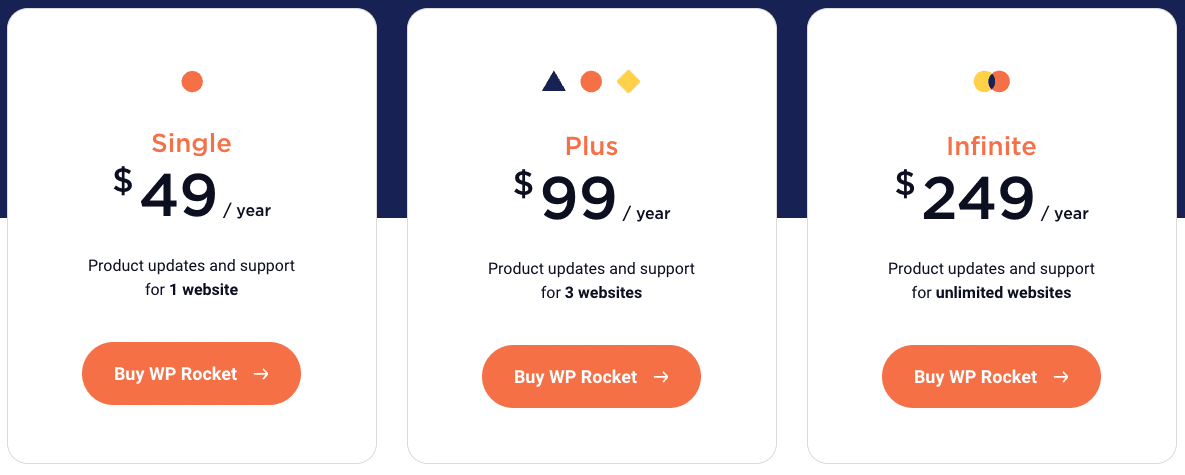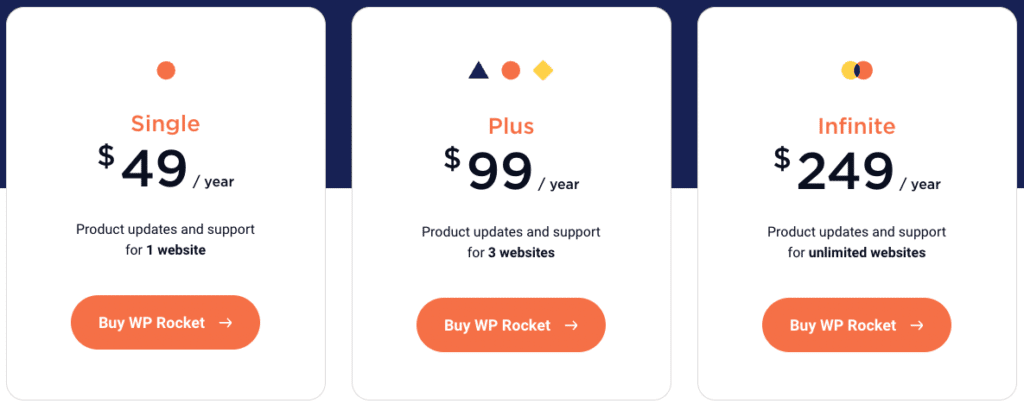 As we previously mentioned, WP Rocket is not free. However, we still think it is worth an investment of only $49 a year for one site. More importantly, WP Rocket offers a 100% money-back guarantee within 14 days of your initial purchase.
If you have more than one site, getting a Plus plan for $99 per year for up to 3 websites is also a wise decision. If you run an agency for web design and SEO, you can try the Infinite plan for $249 per year. This plan will give you unlimited product updates and support for unlimited websites.
WP Rocket Pros and Cons
There are several pros and cons to highlight when you consider using WP Rocket as your caching plugin.
Pros
It is easy to use, even for beginners without technical knowledge about improving website performance.
You get a 100% money-back guarantee within 14 days.
WP Rocket has excellent customer support to help you improve your website performance.
Used by more than 2,5 million websites worldwide.
Cons
There is no free version compared to other caching plugins.
Buying additional WP Rocket services, such as Rocket CDN and Imagify, will cost you more money.
WP Rocket Alternative
If you're looking for a WP Rocket alternative, you could try several other caching plugins.
W3 Total Cache
LiteSpeed Cache
WP-Optimize
WP Fastest Cache
WP Super Cache
These caching plugins are free and could help you improve your website performance. As you might have guessed, getting a free plugin also comes with limitations in terms of what they could do compared to WP Rocket. However, if you don't want to spend money on caching plugins, LiteSpeed Cache is your best alternative to WP Rocket.
Frequently Asked Questions
How long does WP Rocket take to work?
Once you have installed WP Rocket on your WordPress website, it will instantly start caching your website. It takes less than 15 minutes to set up.
Is WP Rocket safe?
Based on our experience, there was no problem running WP Rocket as our caching plugin for months. So, it is safe to use WP Rocket for your website.
Is WP Rocket worth the money?
We think WP Rocket is one of the best investments we've made on our website, alongside other purchases.
Conclusion
To summarize our WP Rocket review, this is the best WordPress caching plugin we use to improve our overall website performance. For non-technical users like us, WP Rocket has drastically improved our website's speed and passed all the grades on PageSpeed Insights and GTmetrix. Purchasing WP Rocket is a worthy investment for any website. We strongly recommend any WordPress user use it and experience a fast-loading website with WP Rocket.
---
Sugiya is the Writer and Owner of We Recommend. He is passionate about helping people make better decisions when buying things on the internet.