---
In this FlipBuilder review, we'll talk about how to convert static PDFs into beautiful online flipbooks.
We bet you are familiar with PDFs, right? A static PDF could be dull, especially if it's full of texts. That's why an annual report looks boring. Even if you're designing annual reports with Visme or Canva, in the end, you will still get a PDF as an output.
What if you can transform those beautifully designed PDFs into professional online flipbooks? Wouldn't it be great? That's where FlipBuilder comes to play.
Now, let's find out everything about this tool.
What is FlipBuilder?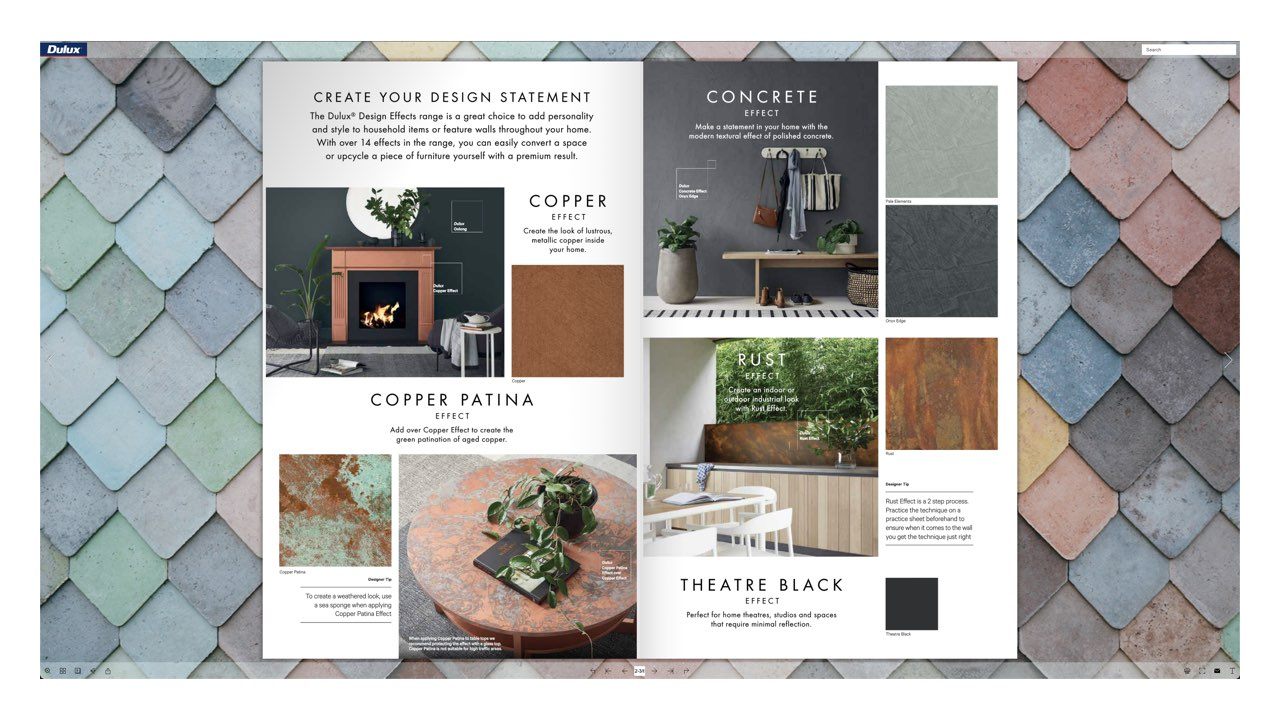 FlipBuilder is an offline software that allows you to convert static PDF files into online flipbooks. If you're reading a PDF, you know it doesn't give you any feeling like reading an offline document. You don't feel the paper, and it is simply static. Well, FlipBuilder can transform your experience reading an online PDF into an exciting one.
How to Use FlipBuilder?
Since this is software, you must download them first. Fortunately, it is available on both Mac and Windows. Simply click the button below and choose your OS. The file size is quite large, around 255MB. Make sure you have enough space to install the application.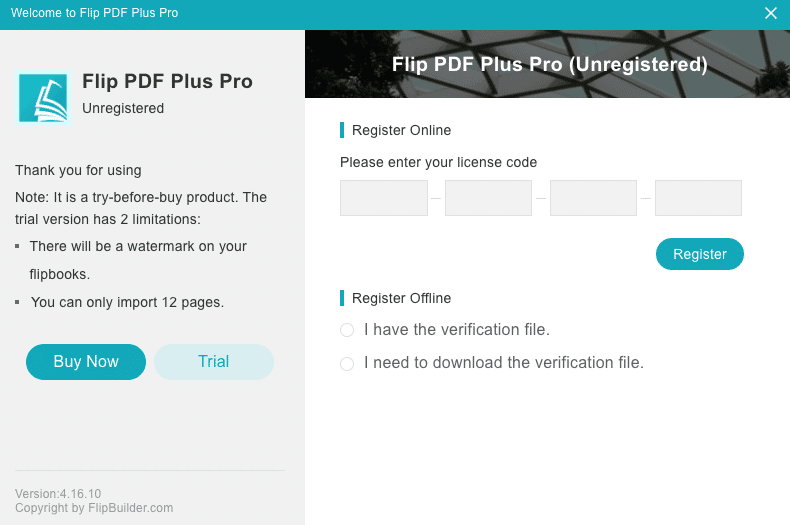 After you have installed FlipBuilder on your device, simply choose the Free Trial option. You will see an app screen like this.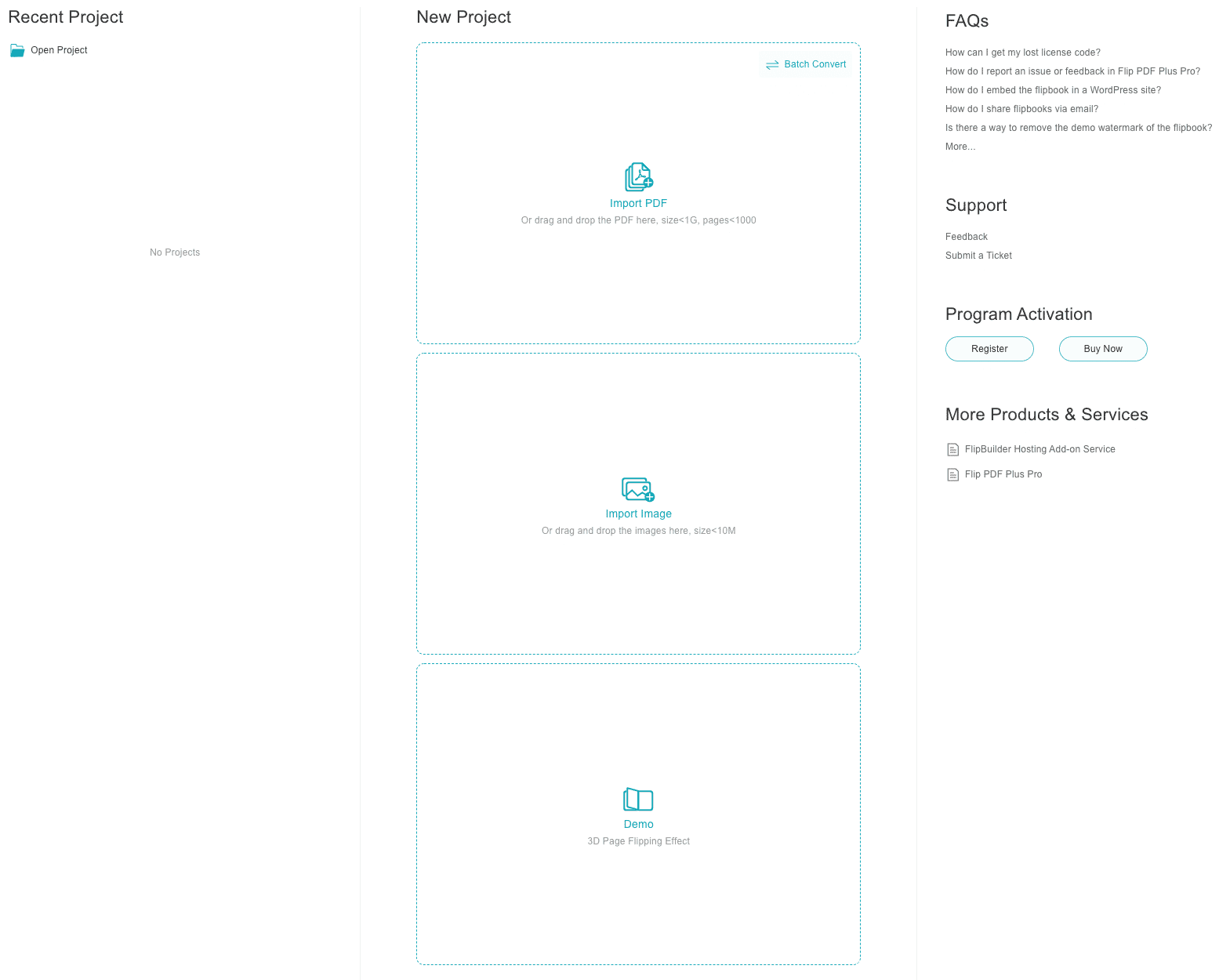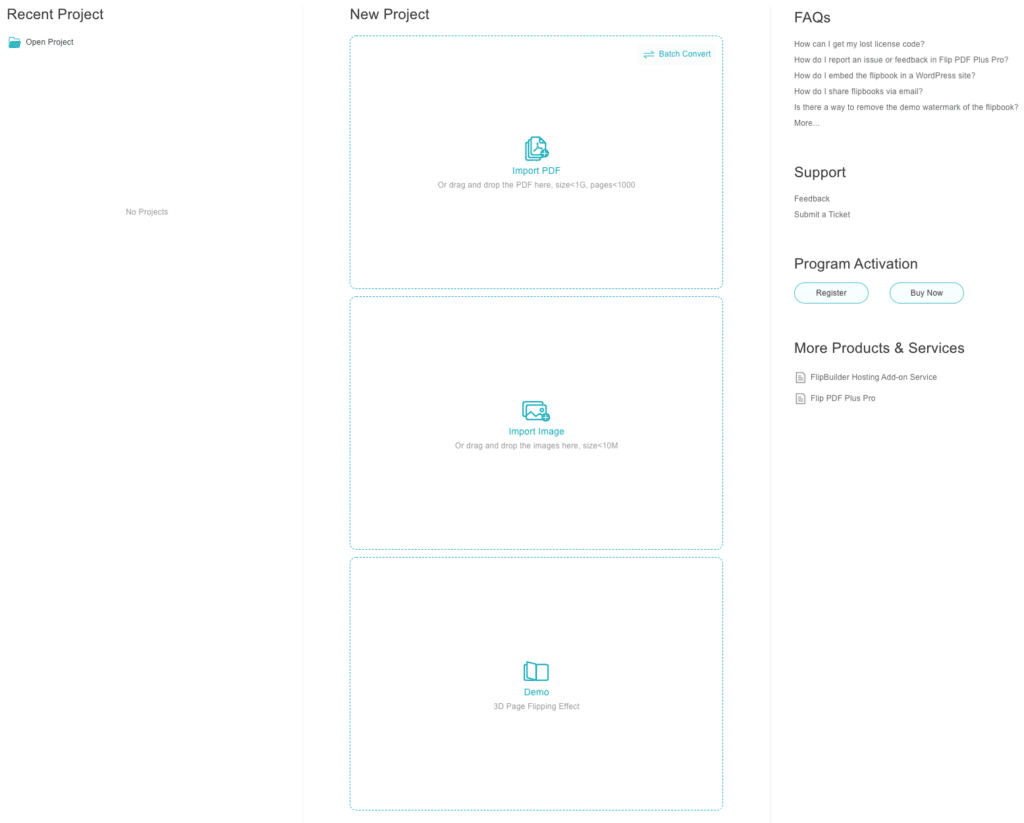 Now, you can make flipbooks in 4 simple steps.
Step 1:  Import Your PDFs or Images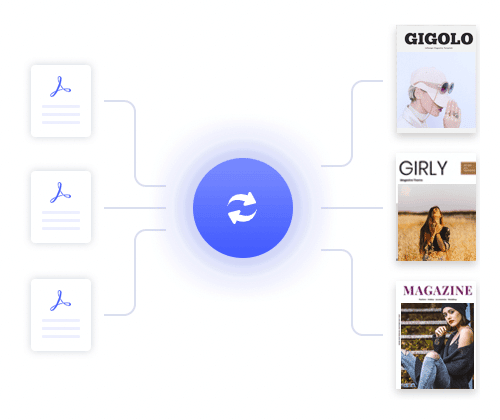 If you already have a PDF file, you can simply click on the Import PDF or drag and drop your file into the Import PDF section. Your PDF should be less than 1,000 pages and 1GB in size. If you're importing images, ensure it is less than 10MB.
Step 2: Customize Your Flipbook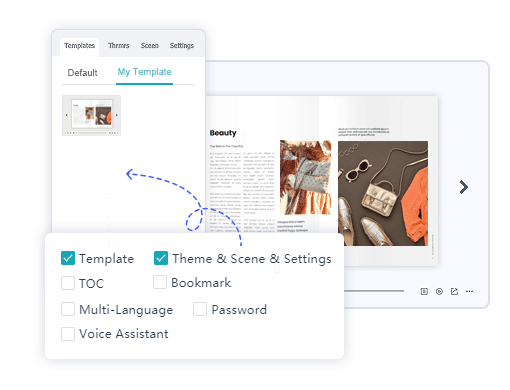 There are many customization options to showcase your flipbook. Modifying your toolbar, buttons position, and background feature are just a few of the customization you can make. Moreover, FlipBuilder offers dozens of templates for you to choose from.
Step 3: Add Multimedia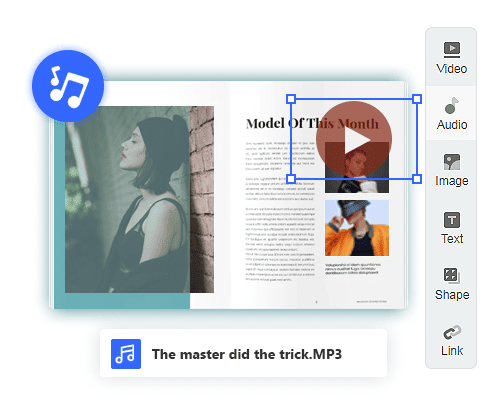 You can add multimedia content such as video, links, audio, and image, and even apply animation effects to your flipbook. This allows you to create a high-quality flipbook that your audience can't resist.
Step 4: Share Your Flipbook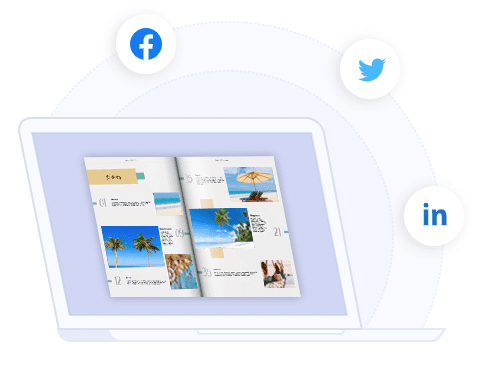 After converting your PDFs, you can share your flipbook on social media and even put them on your website. It really is that simple.
FlipBuilder Features
With a simple click here and there, FlipBuilder packs powerful features for its users. We'll go through a few of them that you will find interesting.
Realistic Flipping Effect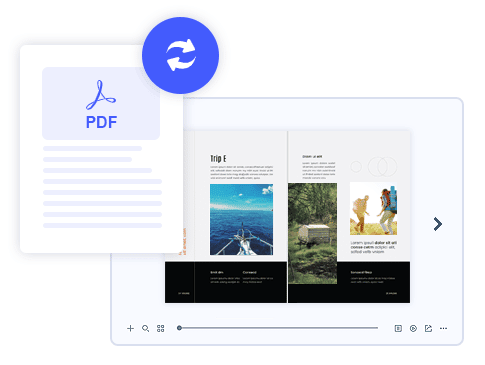 This is one of the main reasons to use FlipBuilder. If you enjoy reading a PDF on an iPad, you'll love the realistic flipping effect, right? The same goes for flipbooks created with FlipBuilder.
Merge PDFs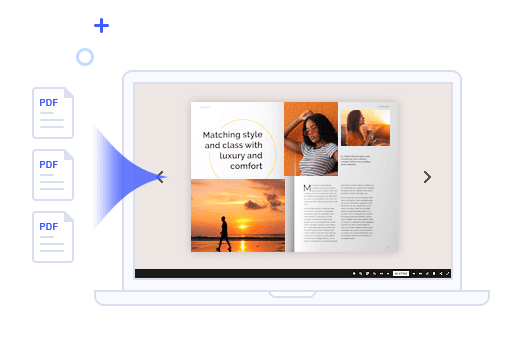 Sometimes your PDF files are scattered into a few different files. The proper solution is to compile them into one page-flipping e-book. You don't even need any coding to do it. A simple drag and drop will get it done in a few minutes.
Fully Customizable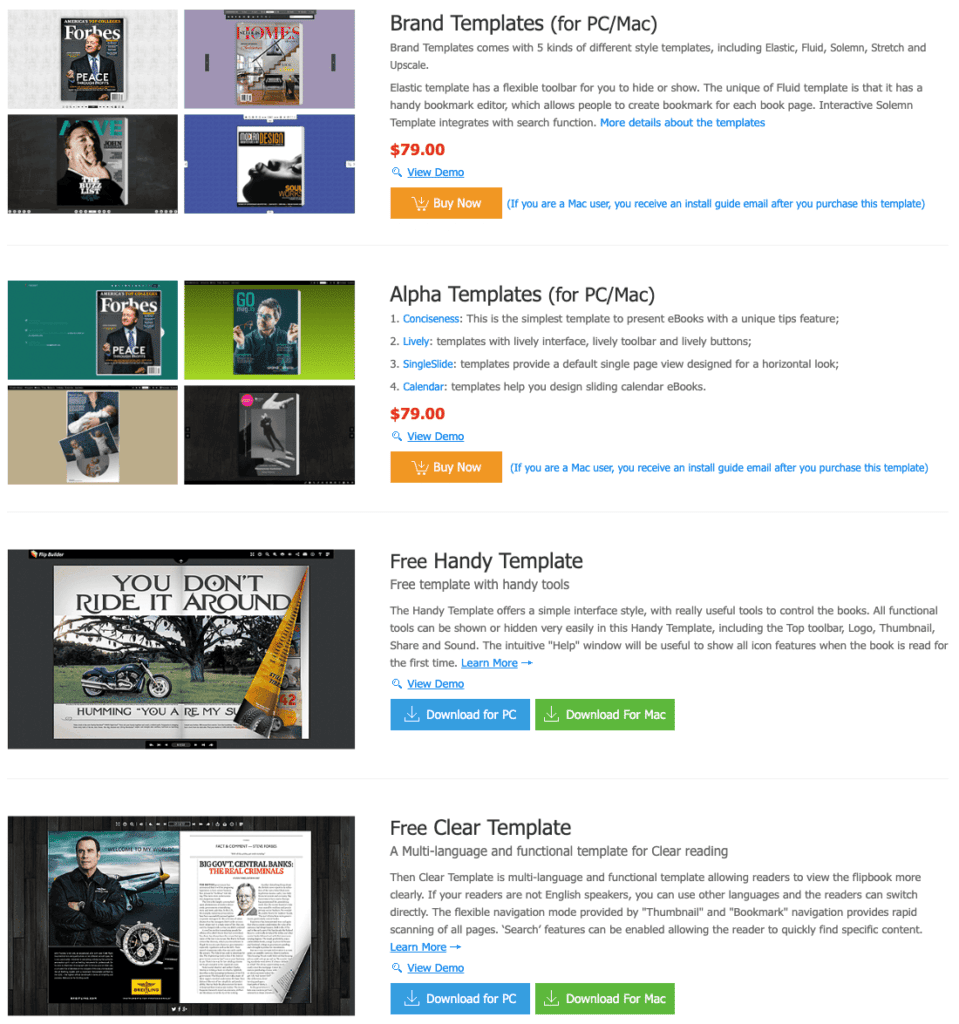 Take a look at these templates above. You can choose from various templates for every flipbook you want to create. Pick one or download it from their website. FlipBuilder also has premium branded templates to buy for $79.
You can also customize the background of your flipbooks with plenty of options. This allows your readers to be immersed in reading your flipbooks without distraction. Just take a look at these themes.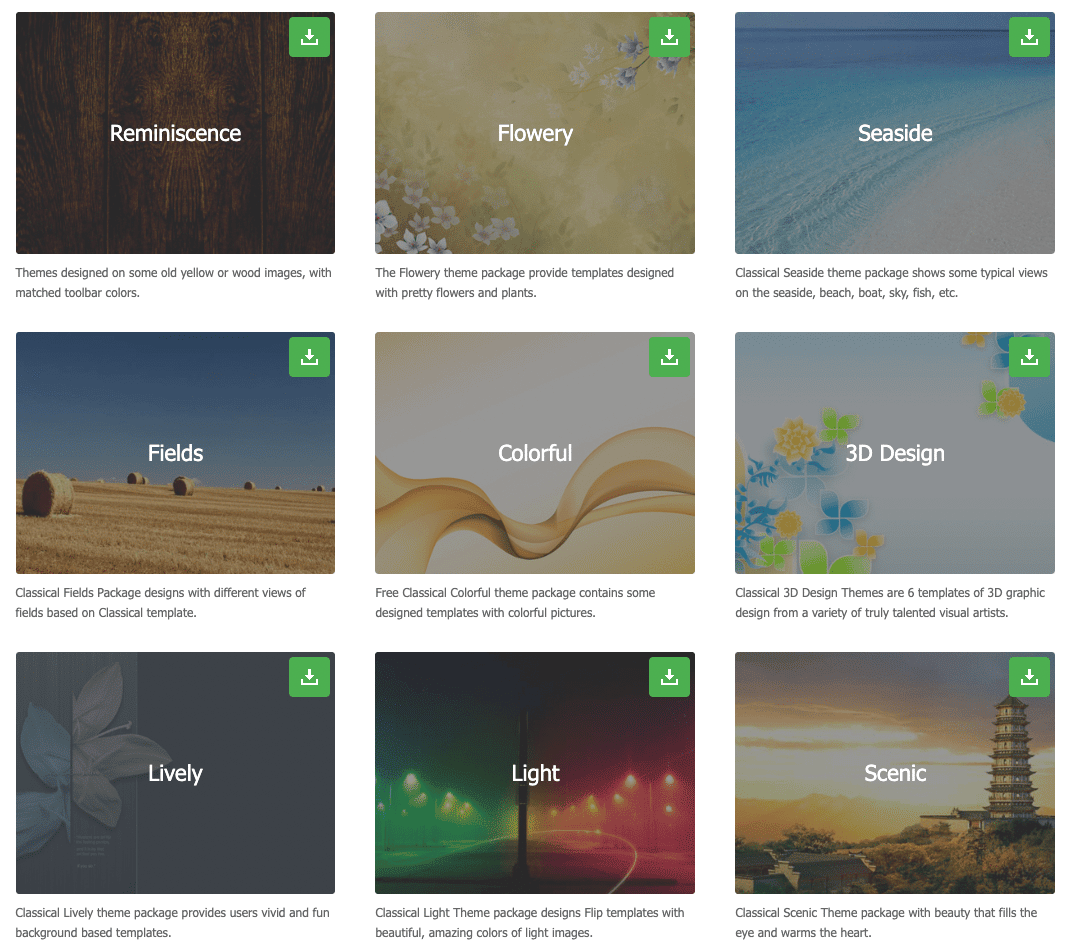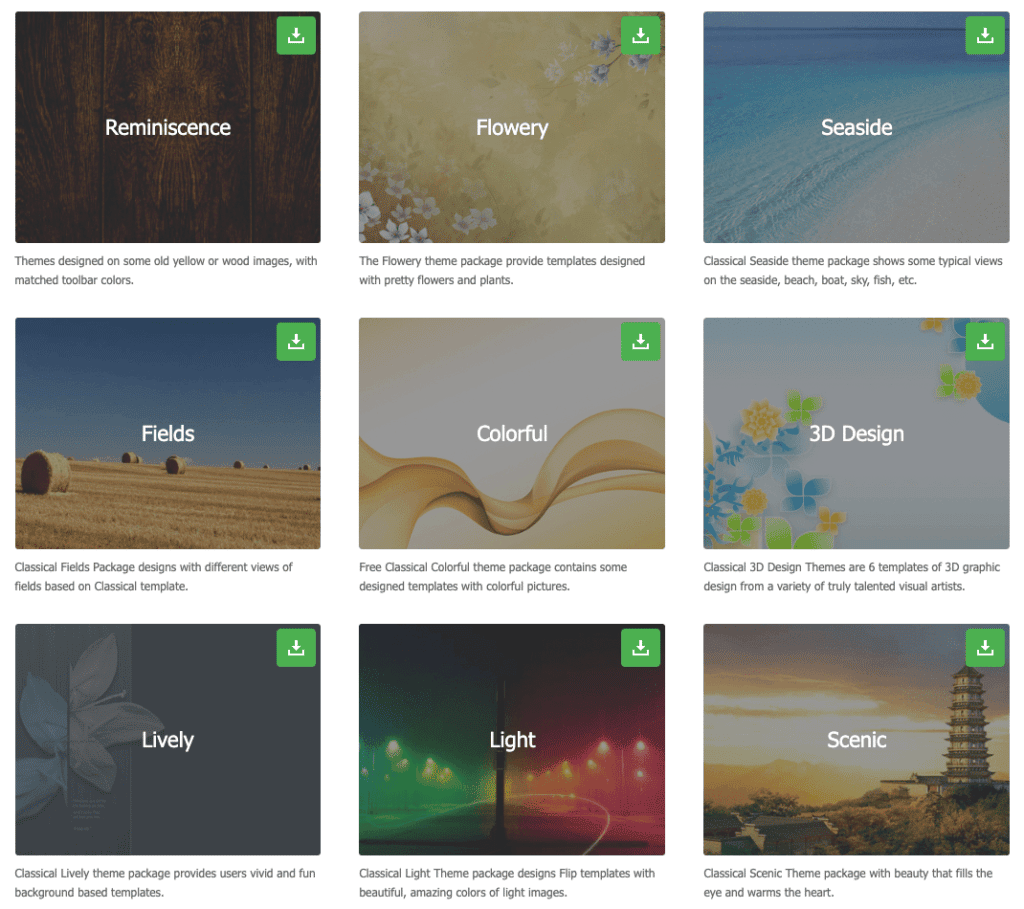 It doesn't stop there. You can also use free and dynamic scenes as your background for free. Adding customized scenes adds personality to your flipbooks. Making it irresistible for your reader to not ignore it.


Multiple Output & Formats
When publishing your flipbooks, there are several format options to choose from. You can do it in HTML, WordPress plugin, or even use hosting as an add-on service to make it accessible online.
If you want your flipbooks to be available offline, simply publish them in EXE, APP, or APK format to make them accessible on Windows, Mac, and Android. Pretty convenient, right?
Mobile Responsive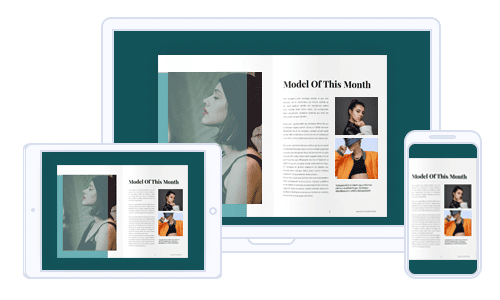 If you're worried about the layout of your flipbook, don't. It is compatible with multiple devices and most browsers. In other words, it is mobile responsive in terms of design. Everything will look and stays the same no matter where you read it.
Bookcases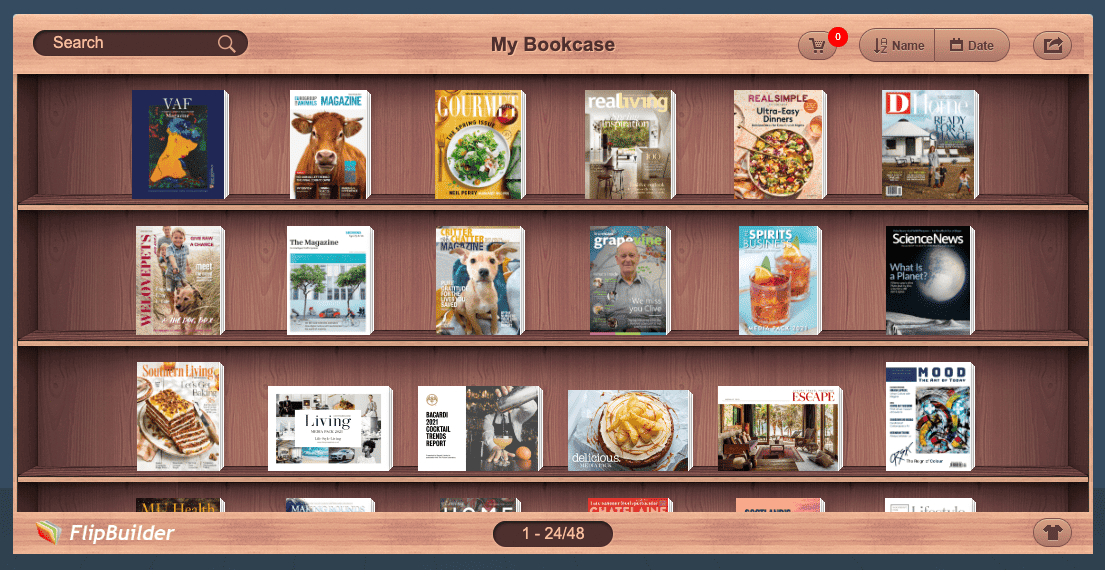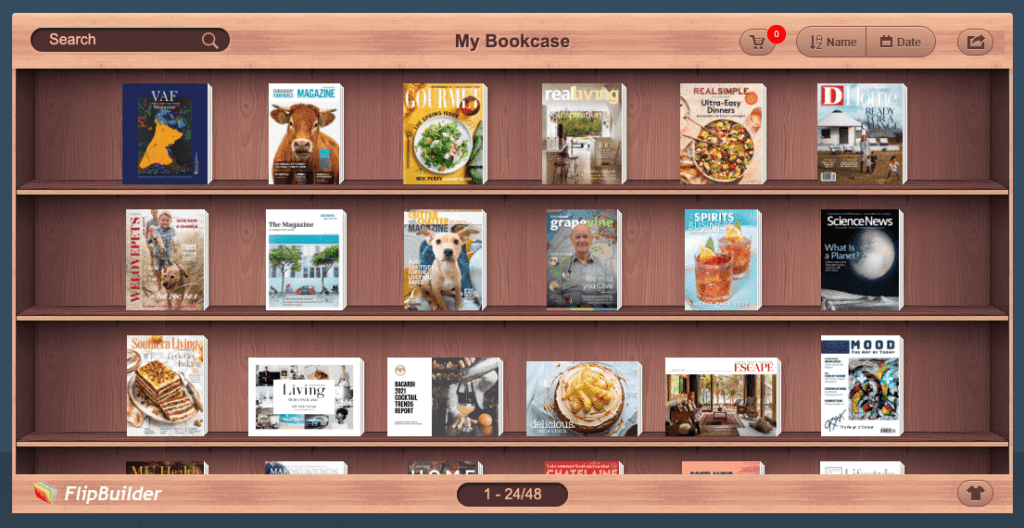 What if you have multiple flipbooks and want to showcase them to your audience? Well, this is where Bookcase comes to play. It allows you to display various flipbooks in a neat bookshelf design. Simply click on one of your flipbooks and start reading.
FlipBuilder Pricing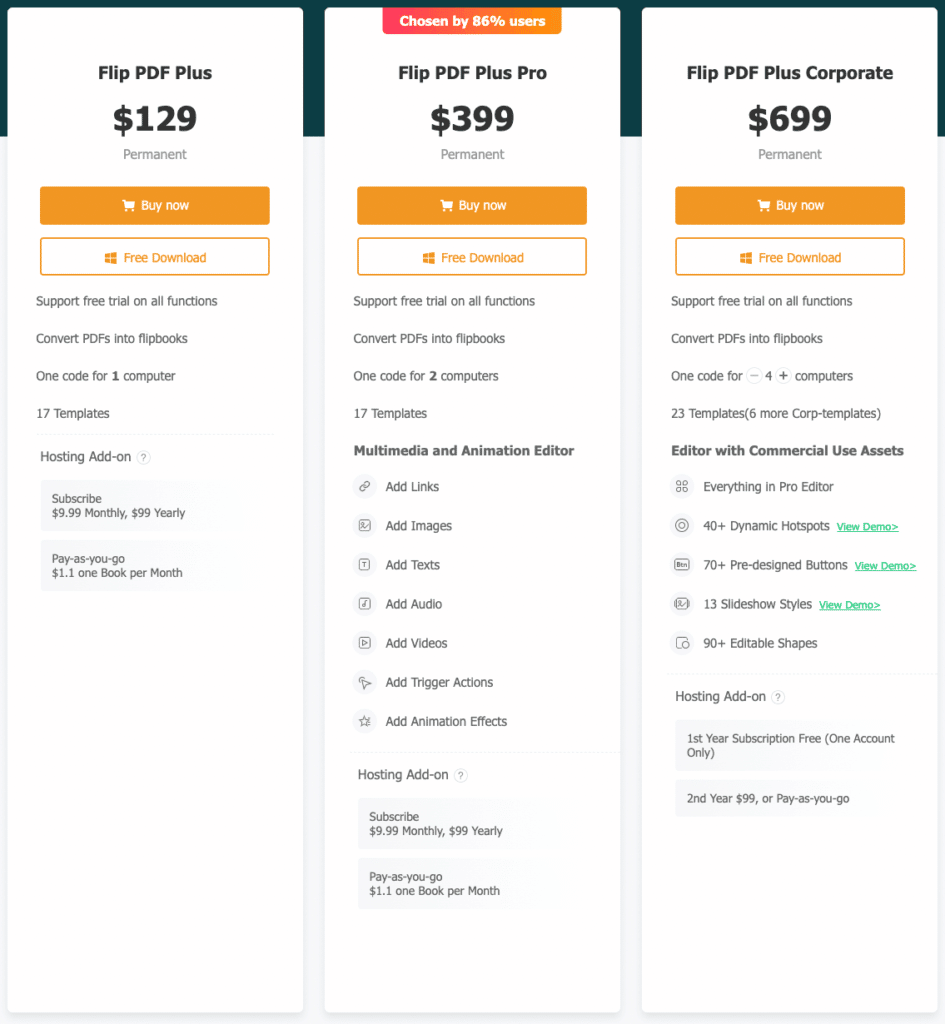 There are three different plans to choose from. Firstly, the Flip PDF Plus is priced at $129. This plan allows you to simply convert PDFs into flipbooks without any multimedia and animation editor.
However, their best plan is none other than the Flip PDF Plus Pro plan at $399. You can freely add links, videos, images, animation effects, and many more to your flipbooks. More importantly, you can use it on two computers with the same operating system.
For companies, Flip PDF Plus Corporate is your best option. It is priced at $699 and available for 4 different computers. In addition, you also get free hosting for the first year. It's a great deal if you're frequently publishing flipbooks.
Frequently Asked Questions
What is add-on hosting?
You can publish your flipbooks and embed them into your website with an additional hosting plan. If you choose to subscribe, you can buy them at $9,99 per month or $99 on an annual payment. This plan allows you to upload up to 1,000 flipbooks.
What is a pay-as-you-go hosting plan?
If you don't think you will publish flipbooks that often, you can use the hosting plan for $1,1 for one book per month. It's an affordable option if you're publishing monthly newsletters or magazines.
Can you remove the FlipBuilder watermark on the free trial plan?
If you're using the free trial plan, you will still see the FlipBuilder watermark in your flipbooks.
Can you get your money back if you're dissatisfied with your purchase?
Yes. FlipBuilder offers a refund policy within 30 days after your initial purchase. The refund policy is limited to one purchase per customer.
Conclusion
To summarize our FlipBuilder review, this software will help you create interactive digital flipbooks within minutes. It's intuitively simple and easy to use.
We personally think this is a great idea to start an online business for converting PDF files into beautiful flipbooks. You can sell it on Fiverr for a few dollars. Simply purchase the Flip PDF Plus plan and promote your gigs.
But, before that, it's better to download FlipBuilder and check the free trial option. You can create up to 10 pages of PDF to see how it works.
---