---
In this Neuroflash review, let's explore how good this AI writer is in helping you write better marketing copy. As the competition in AI copywriting tools is getting fierce, some AI writers have already established a unique value proposition for their target audience.
Generally speaking, you can find similar features in almost AI writers, such as writing short and long-form copy, tweaking existing content, and many more. However, one AI writer we found specialized in generating marketing copy. It's called Neuroflash.
If we think closely, marketing copy is widely used in content creation to attract potential buyers to convert into customers. So, as an honest review and recommendation site, it's our nature to test this tool and share our thoughts about it.
Without further ado, let's dive in!
What is Neuroflash?
Neuroflash is an AI writer that combines Big Data, natural language processing, machine learning, and neuropsychology to help create marketing copy for companies and individuals.
The company resides in Hamburg, Germany, and it's one of the best AI writers to produce German-language and English marketing content compared to other tools. Although many AI writers are also available in Deutsch, Neuroflash established itself as a uniquely dedicated tool for content written for German-based audiences.
Neuroflash Features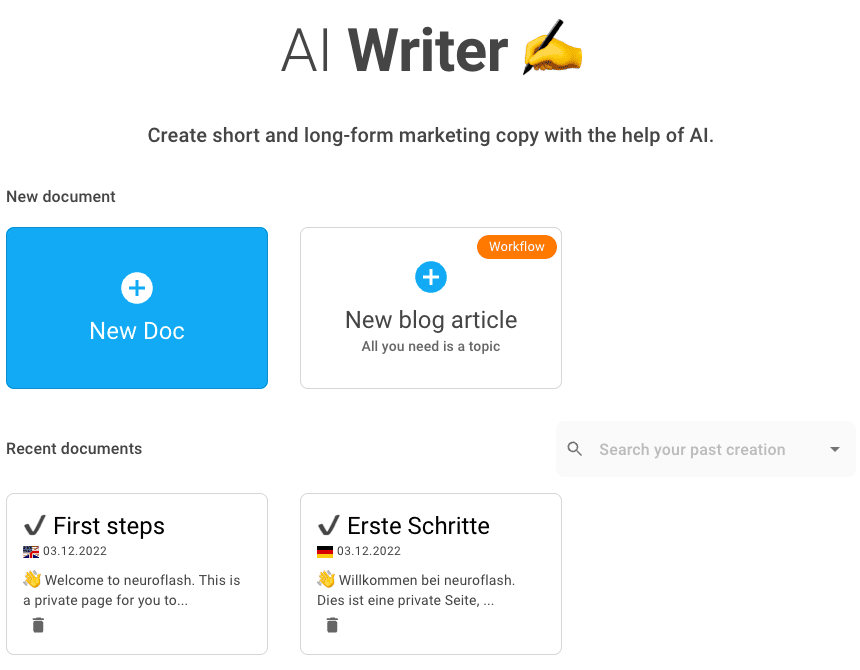 Neuroflash is packed with powerful features to write compelling marketing copy for your content. We will highlight some of the best tools of this AI writer and show you several examples to help you decide if it's suitable for your needs.
90+ Text Types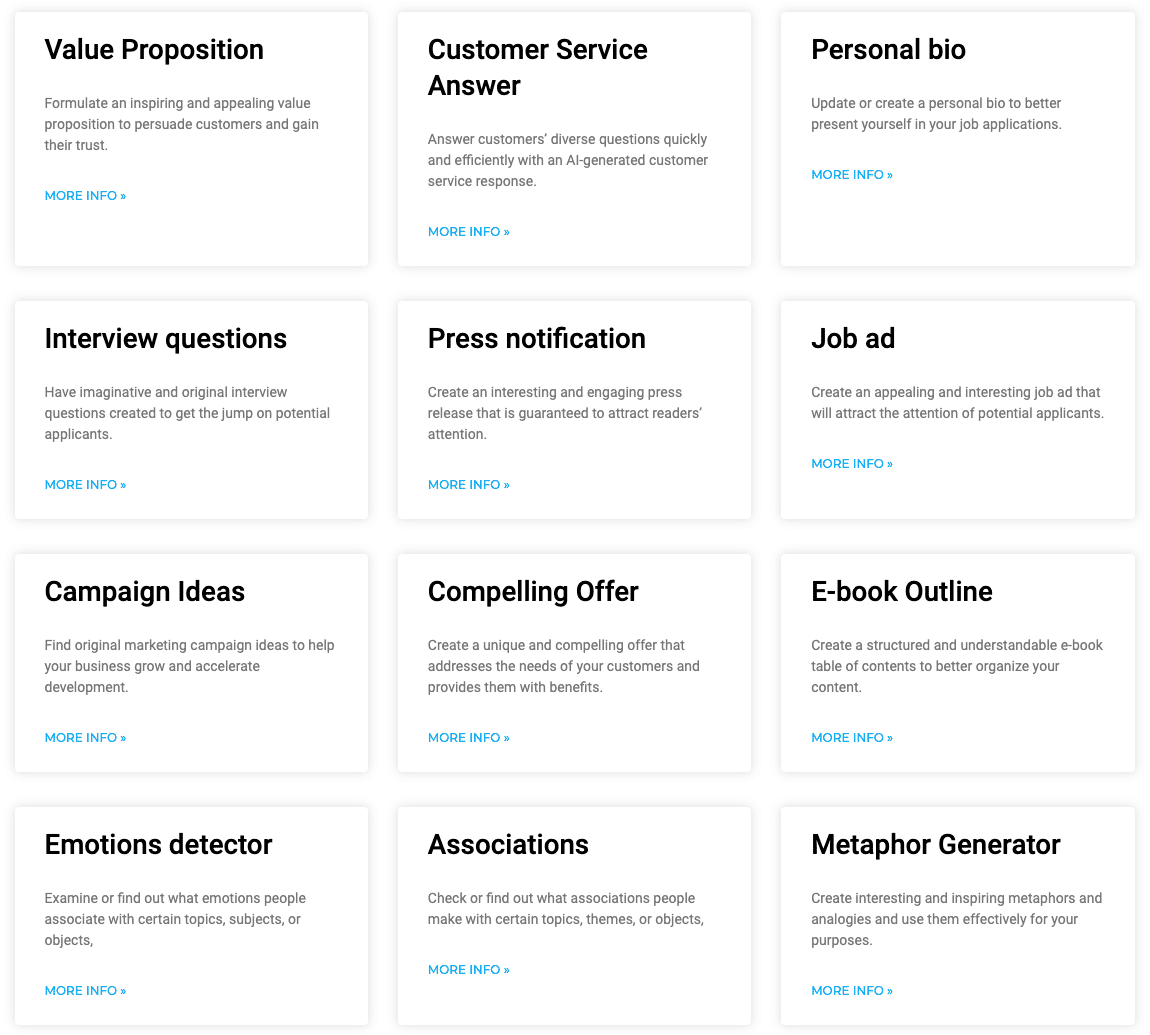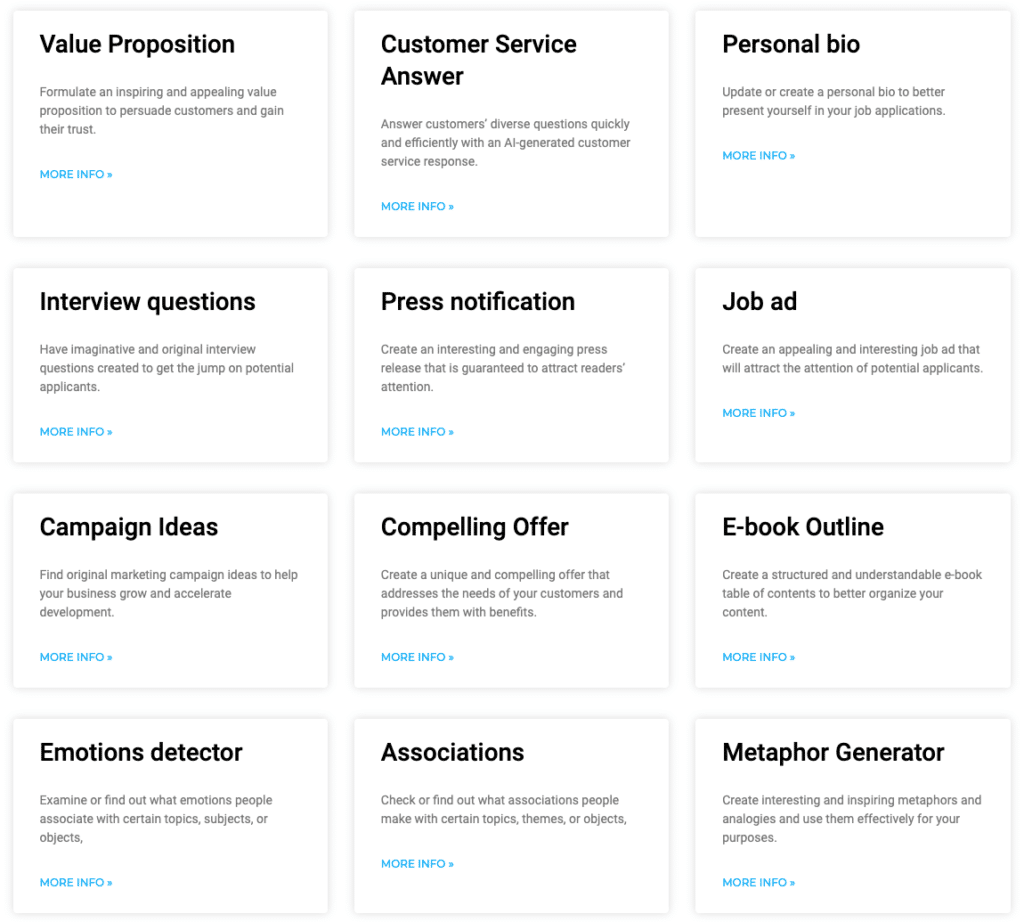 With more than 90+ text types, you can generate almost any marketing copy for your website, social media posts, and many more. Since Neuroflash is built with Big Data and neuropsychology in mind, you'll notice unique use cases such as an emotions detector, compelling offer, metaphor generator, and even a customer service answer to match your business inquiries.
Clean User Interface
When we first saw Neuroflash's user interface, it was similar to what we saw in Nick AI. It's clean and free of distraction. You can easily focus on your writing and worry less about other things because you can only see a blank screen and the tool you are using—as you can see in the screenshot below.


What we like about this kind of user interface is that you can easily change tools within the menu on the right without going to another page. You can select via the dropdown menu or click the small boxes icon to change tools.
AI Images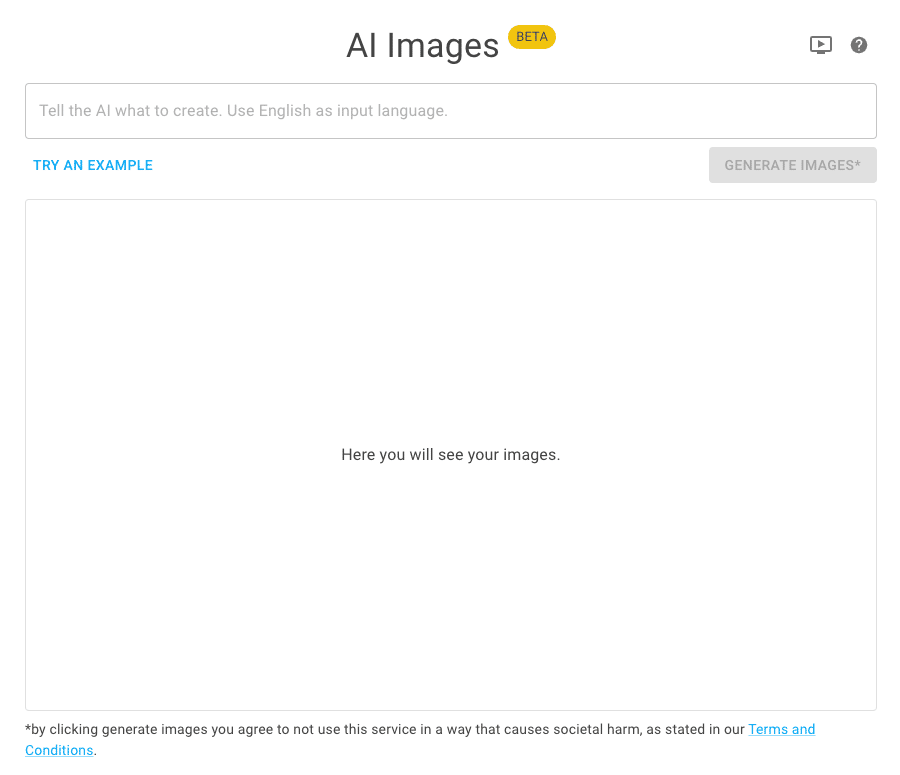 Some AI writers can generate AI images, and that's also available inside Neuroflash. You can type almost anything, and Neuroflash will create it for you. Although it's still in the beta version, the image quality is pretty decent. Here's a short video to show you how it works.
Compelling Offer
If there is one feature that shows the copywriting quality of Neuroflash, you should try creating a compelling offer. You only need to input a sentence about your customer's needs and the benefits they will receive.
In this case, we'll use our MMO Blueprint and let Neuroflash create a compelling offer. Here's the result.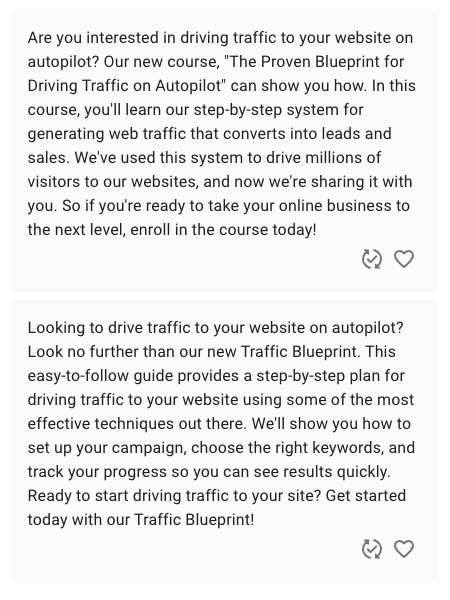 As you can see, both paragraphs talk about a similar thing, and yet both are pretty decent. We can use it on our landing page and in our email copy. The thing with marketing copy is that you need a conversational tone to capture the audience's attention. Otherwise, people wouldn't associate with your offer.
Neuroflash is trained to provide words that stimulate emotion. Since it is based on machine learning and neuropsychology, you can expect the copy quality will always look like this example.
AI Tester
Once you have created your copy with Neuroflash, you can analyze them using the AI Tester feature. It's similar to what Anyword is doing with its data-driven copywriting. Generally speaking, you can improve the quality of your copy by utilizing the Flash Score and AI-generated suggestions to decide which copy to use in your content.
You can watch this short video about the AI Tester and Flash Score to learn more.
Neuroflash Pricing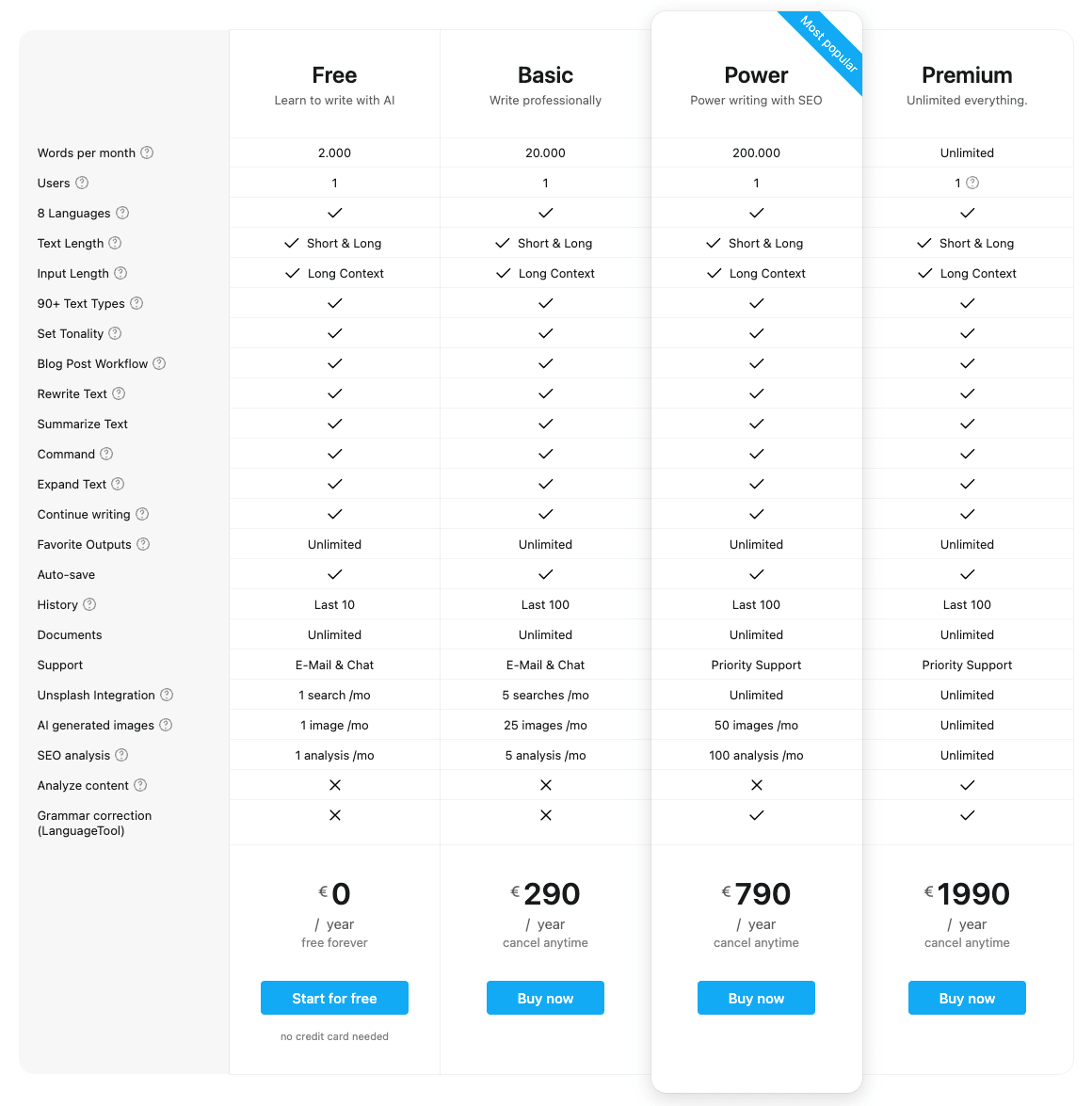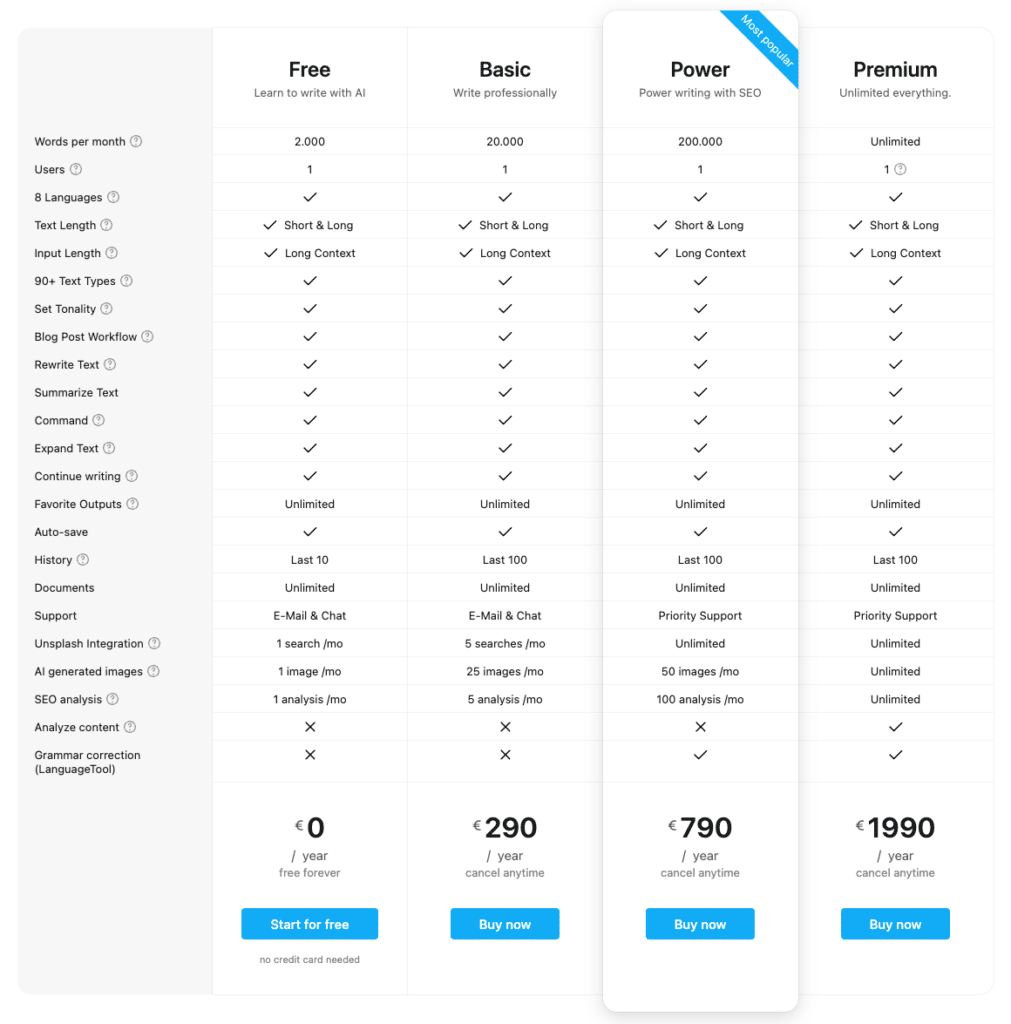 As you can see from the screenshot above, Neuroflash has 4 different plans to choose from. With the free forever plan, you can expect to generate up to 2,000 words per month with Neuroflash. However, it wouldn't be enough if you plan on writing several articles or blog posts.
At €29 per month or €290 per year, you can generate up to 20,000 words with the Basic Plan. If that's not enough, the Power Plan is available at €79 per month or €790 per year. You'll get a whopping 200,000 words per month. It's more than enough to generate various marketing copy.
If you plan on generating unlimited content, you can opt for the Premium Plan—which is available for €199 per month or €1,990 per year. This plan is more suitable for companies or large agencies. For individuals, we strongly recommend choosing either the Basic or Power plan.
Although it's a bit expensive, we believe you get what you pay if you plan to use Neuroflash in the long run. More importantly, if you're writing content in the German language, this might be the best option compared to other tools.
Neuroflash Pros and Cons
There are several pros and cons you might want to consider before choosing Neuroflash as your AI writing assistance.
Pros
It has a free-forever plan.
It is specialized for marketing copy.
It has a clean user interface to help you focus on your writing.
It has a built-in AI image generator.
More than 90+ text-types is available.
Specialized in German-language content.
Cons
You can only get 1 user per account—unless you subscribe to the Premium plan.
It's only available in 8 languages, including English.
The pricing plan is a bit expensive considering the jump from €29 to €79 per month.
Frequently Asked Questions
Can you really use Neuroflash for free?
Yes. With the free-forever plan, you can start using Neuroflash to create content. Sign up for free, and there is no need to input your credit card number to use Neuroflash.
What languages are available in Neuroflash?
You can generate content in English, German, Italian, Spanish, French, Polish, and Dutch using Neuroflash.
Is there any refund policy?
Unfortunately, Neuroflash does not offer any refund policy. However, as stated in their Help Center, there might be a particular request which can be approved at the discretion of Neuroflash. You can contact them to learn more.
Conclusion
To summarize our Neuroflash review, we consider it one of the best AI writers to write marketing copy since it is trained to provide compelling words and sentences to human emotions. With the help of AI Tester and Flash Score, you can expect to generate copy based on actual data analysis and level up your content creation process.
However, if you are currently generating content in German-language, we strongly recommend using Neuroflash as your AI writing assistance since it specializes in German-based copy. If you plan on trying it, you can sign up for free, create an account, and generate up to 2,000 words per month. It's more than enough to see and learn how it works.
---