---
In this Anyword Review, let's find out if this is the best data-driven AI copywriting tool.
You might have read one of our posts about AI copywriting tools. We listed Anyword as one of the best AI copywriting tools because it provides data-driven copywriting. We are a sucker for this kind of tool, that's why we also use Rank Math SEO for our SEO plugin.
Now, let's explore Anyword and its features.
What is Anyword?
Anyword is an AI-powered copywriting platform that helps marketers tailor their messages to their ideal audience. It generates and evaluates copy for ads, social posts, email subject lines, landing page copy, and any marketing-related activities.
Anyword uses a model trained on $250M worth of ad spend to help you create expert-level messages across channels and formats. It powers the world's top brands, including CNN, PetCareRx, NBA, Red Bull, Ted Baker, and many more.
How does it work?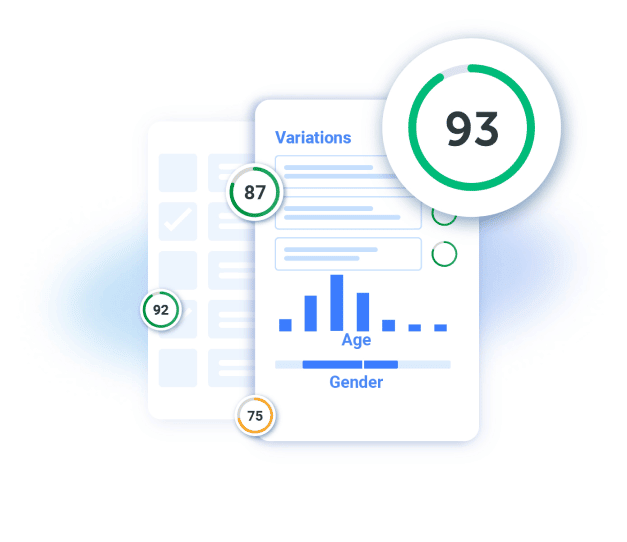 To be honest with you, we are skeptical about this tool. Why? Because it offers a predictive performance score based on our copywriting, just like an SEO plugin. We've tested other AI copywriting tools, and not one of them provides any scoring.
We found it interesting, so we decided to give it a try. You can get a predicted performance in the form of numbers from 0 to 100. This really helped us to understand which sentence works best.
Now, let's talk more about its features.
Anyword Review: Key Features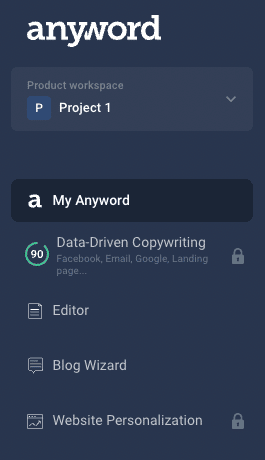 As you can see, you got several menus inside Anyword's dashboard. We'll give you a sneak peek at every menu.
For the first menu, choose My Anyword and click on 'Find your favorite tools.' You will see A LOT of options like these below.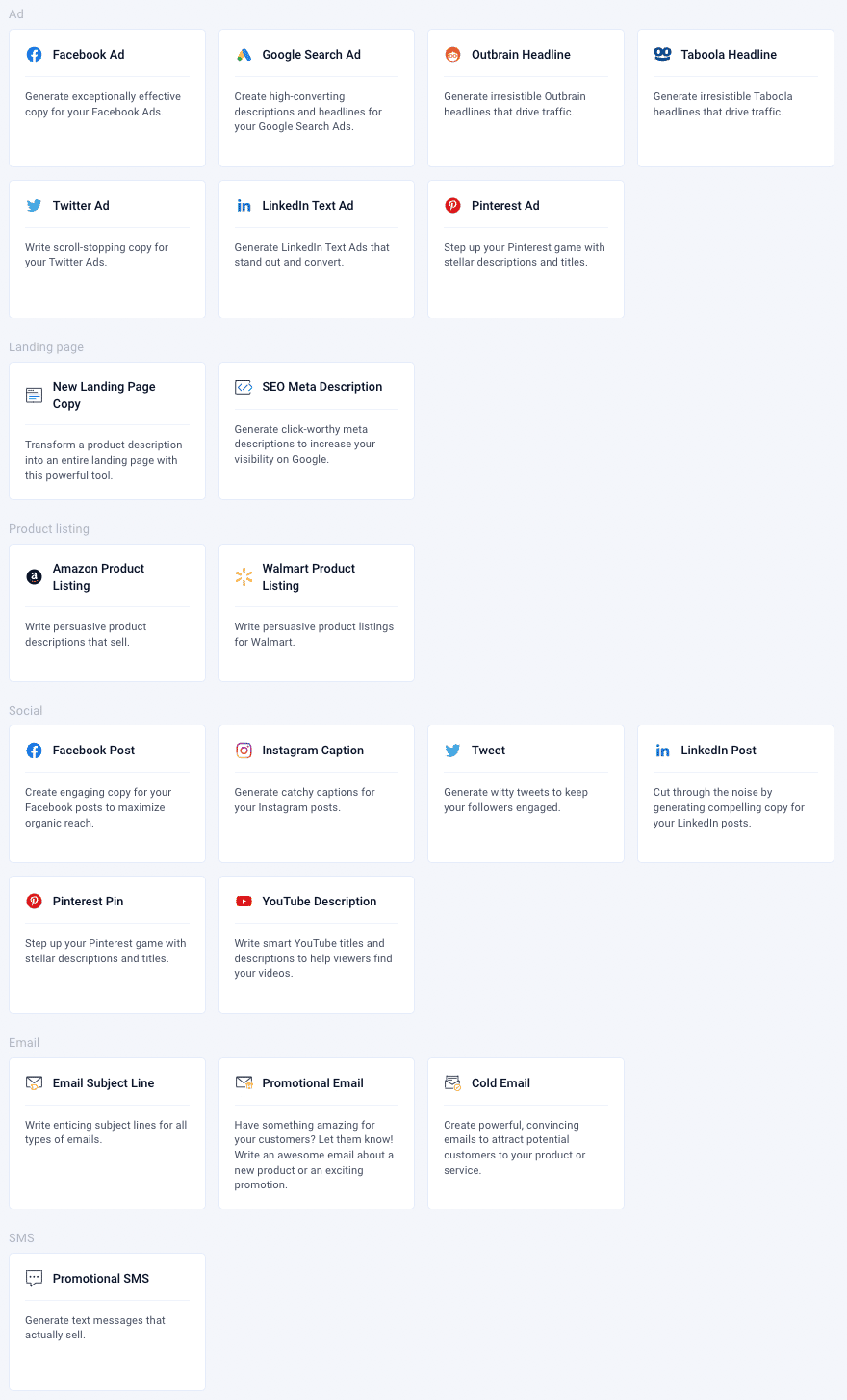 These tools are part of Anyword's data-driven copywriting plan. Anything you choose from a list of these tools will go to the Data-Driven Copywriting section.
Data-Driven Copywriting
This is Anyword's bread and butter to help you create customized writing. Here is a complete list of what you can create through this menu:
Ad
Facebook Ad
Google Search Ad
Outbrain Headline
Taboola Headline
Twitter Ad
LinkedIn Text Ad
Pinterest Ad
Landing Page
New Landing Page Copy
SEO Meta Description
Product Listing
Amazon Product Listing
Walmart Product Listing
Social
Facebook Post
Instagram Caption
Tweet
LinkedIn Post
Pinterest Pin
YouTube Description
Email
Email Subject Line
Promotional Email
Cold Email
SMS
Our favorite tool is on the Landing Page section. Now, you can minimize guesswork when writing a copy for your landing page. You want a landing page to help convert your viewers into a customer. That's why it is a great feature for us to create a better landing page.
We use it to analyze our landing page's copywriting for our lead magnet e-book. Here are a few results to help you understand how it works.



We did click the 'Generate more' button for our call-to-action.

Anyword suggested changing the copywriting from 'Claim Your Free E-book Now' into 'Download Your E-Book Now.'
As you can see, the Predicted Performance score increased by 5 points. So, we use their suggestion on our landing page. We'll talk about the result in a later section.
Editor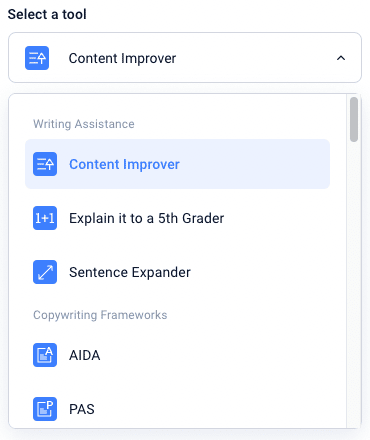 Another tool to support you for any copywriting work is available in the Editor menu.
Writing Assistance
Content Improver
Explain it to a 5th Grader
Sentence Expander
Copywriting Frameworks
AIDA (Attention, Interest, Desire, Action)
PAS (Problem, Agitate, Solution)
BAB (Before, After, Bridge)
Business
Perfect Headline
Powerful Bullet Points
Features to Benefits
Value Proposition
Ecommerce Copy
Product Description – List
Product Description – Paragraph
Amazon Product Listing – Paragraph
Amazon Product Listing – Feature List
Walmart Product Listing – Paragraph
Walmart Product Listing – Feature List
Ideation
Blog Post Topic Ideas
Video Topic Ideas
… and many more.
Our favorite tool is none other than the Writing Assitance section. Sometimes, you need the content improver feature to transform your copywriting into a more readable and engaging copy. Other times, you want to rewrite your copy so even a 5th grader can understand your writing. These practical tools can easily do that for you.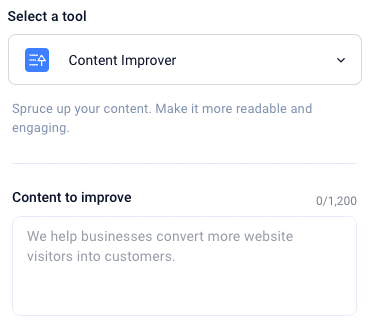 Simply select a tool of your choice, copy and paste your content or brief and hit the 'Generate' button. Anyword will give their suggestion. If you don't like the result, simply hit 'Generate' again, and another result will appear.
To give you a better idea about how this works, let's go with an example, shall we?
We'll use the pre-written copy and create three different examples using each option in the Writing Assistance section. Check out these results below.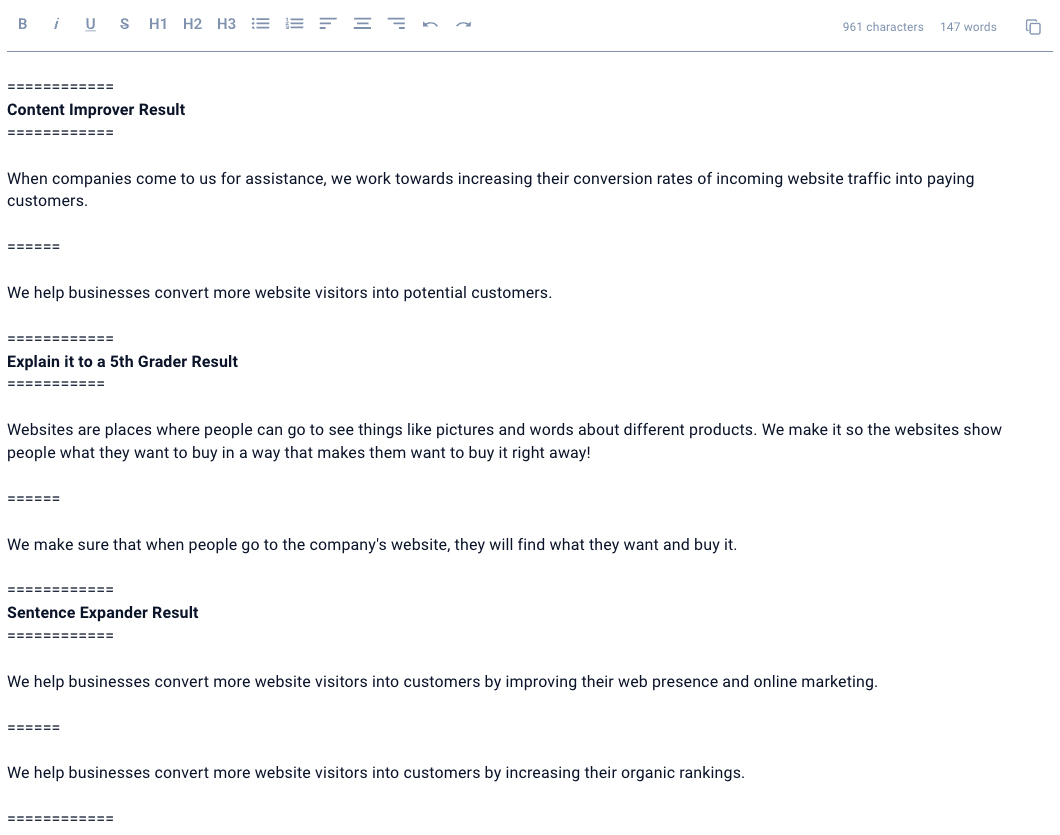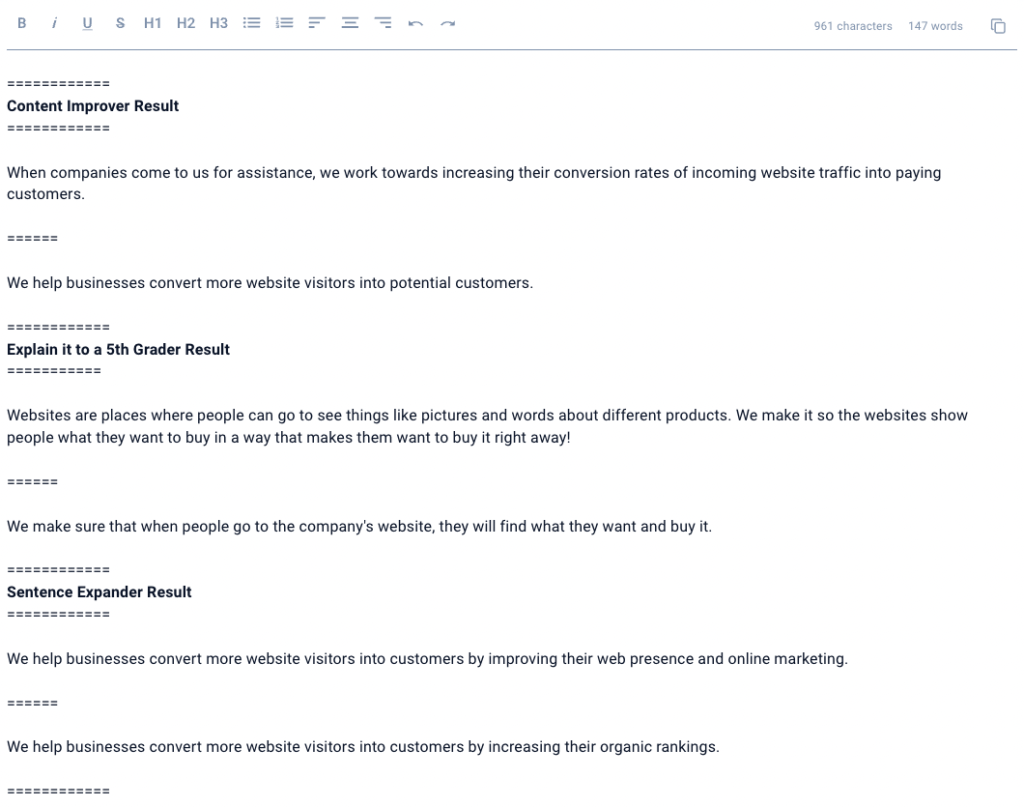 Pretty decent, isn't it?
Blog Wizard
Now, this is good news for all of us. This option used to be available for Data-Driven Basic Plan users. It is now available for free!
You can create a blog post from scratch. Simply describe what you want to talk about in your blog post—you need at least 5 words, and fill out the industry you're working on. You can also activate the SEO Keywords button and fill it up with your targeted keywords.
Anyword will create an entire blog post with a predictive performance score, as you can see below.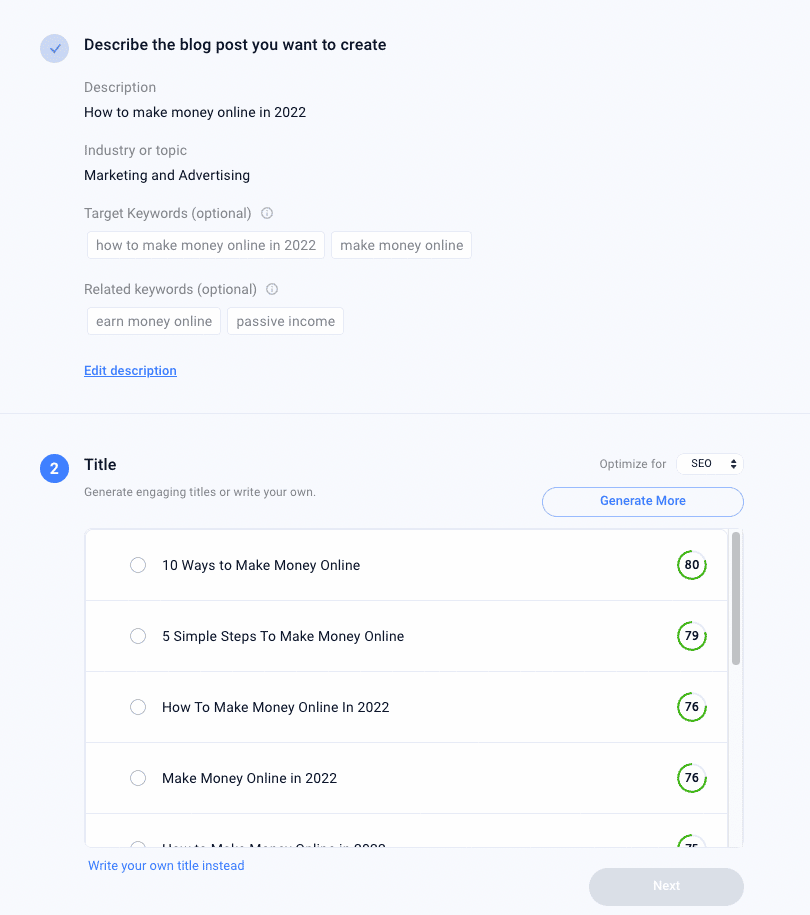 If you look at our example, we only use a sentence: How to make money online in 2022. However, Anyword provides a predictive performance score for each possible blog title. Well, that deserves a round of applause.
Here's an example of the result produced by Anyword.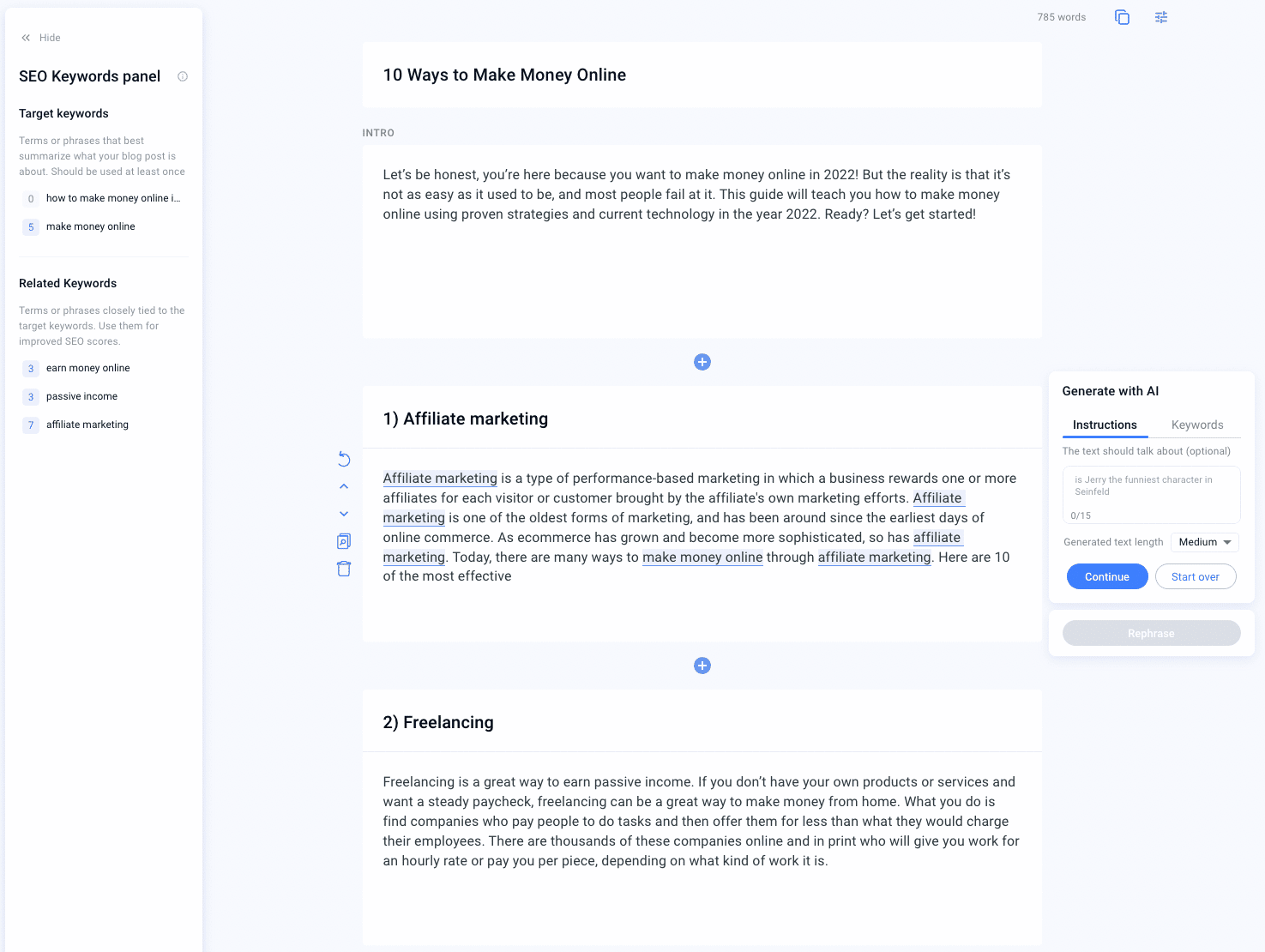 As you can see, you have an entire blog post from intro to conclusion. On the left side of the screen, you can see the
SEO Keywords panel. This allows you to track how many times your targeted keywords appeared in your blog post. Moreover, you can also add more keywords based on Related Keywords information below the SEO Keywords panel.
On the right side of the screen, you can also block each section and 'Rephrase' everything with a click of a button. If you think your content is too short, you can expand it by clicking on the 'Continue' button.
Isn't it amazing? Imagine using this tool for free.
Anyword Benefits
Based on our experience, this is one of the best AI copywriting tools to optimize your copy.
You can create more efficient landing pages, so it will bring better results and reduced marketing costs.
Words and phrases affect how people react to your content. You can get a competitive advantage because it is based on actual data.
Optimized copywriting will deliver better results and better engagement.
You can improve your productivity by reducing guesswork using their data-driven copywriting.
Anyword Pricing
This is where it gets interesting. Anyword used to have four different plans; Free, Data-Driven Basic, Data-Driven Unlimited, and Enterprise. Now, you have the Basic plan option.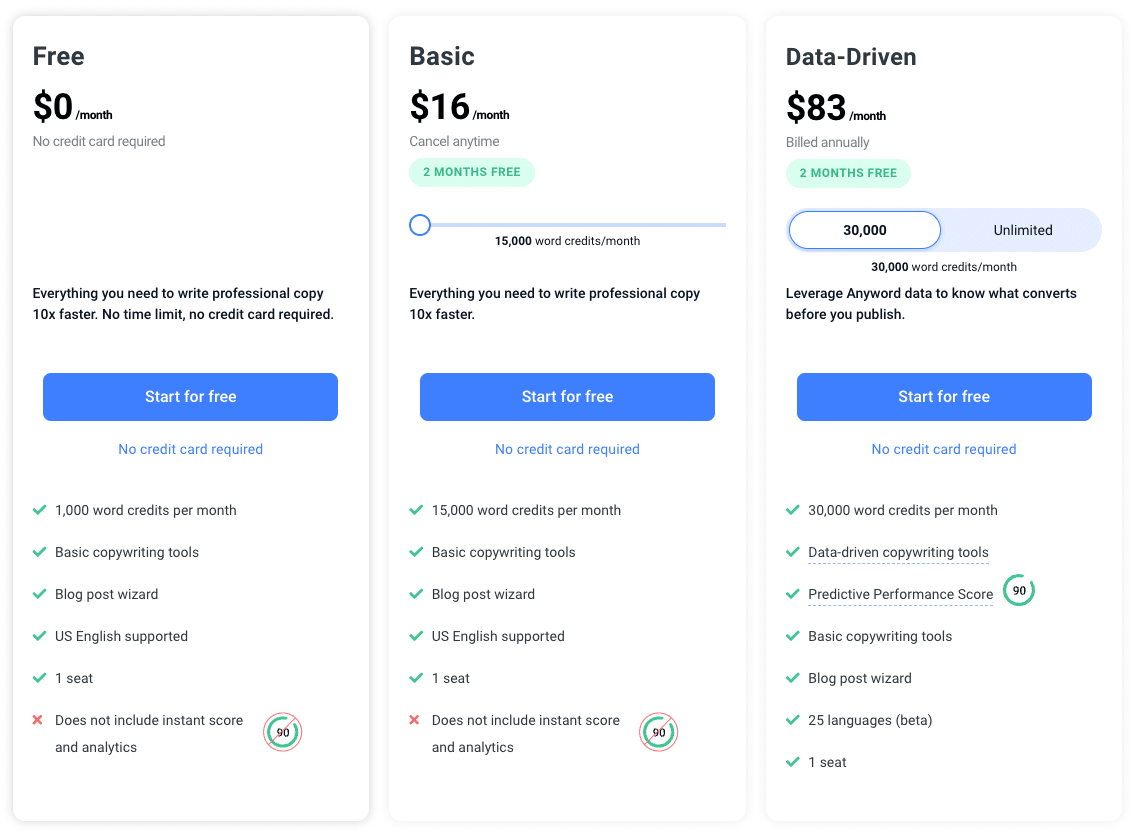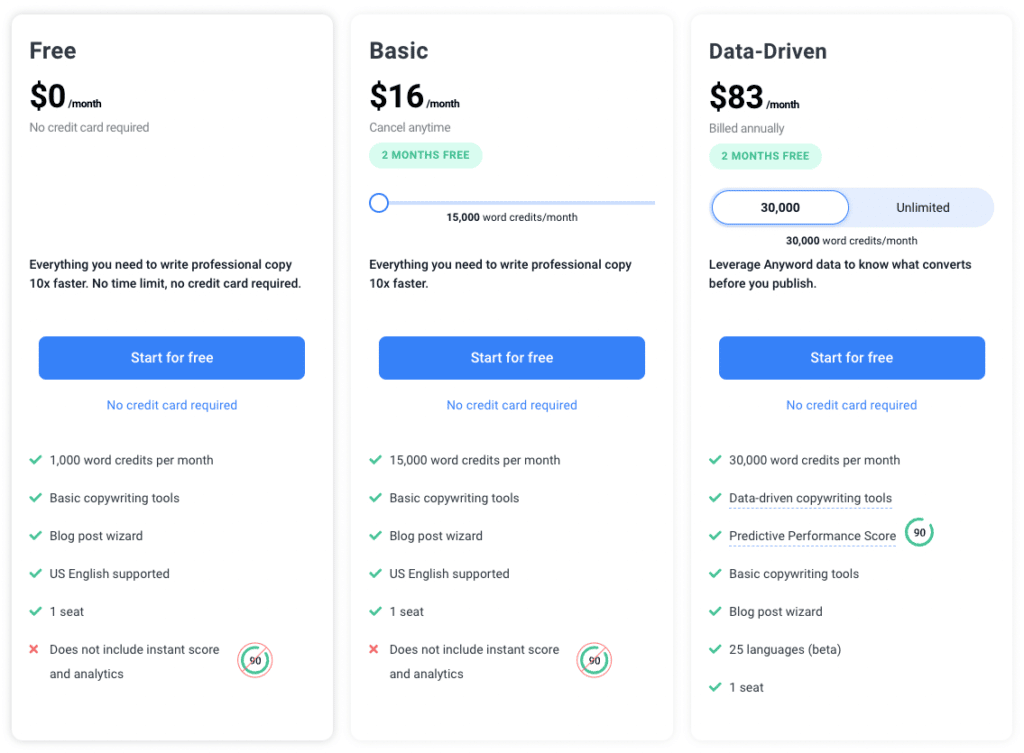 This opens up a new possibility for users who want to simply write better blog posts using the Blog Wizard. Anyword's Basic Plan starts from $16 per month or $192 on an annual payment. If you choose to pay monthly, it's $19 per month.
However, we totally understand these pricing options are not for everyone. But, if you're serious about getting a better conversion rate with copywriting, you should opt for the Data-Driven Basic Plan. It will cost you $996 on an annual payment. It's a better option than paying $99 per month.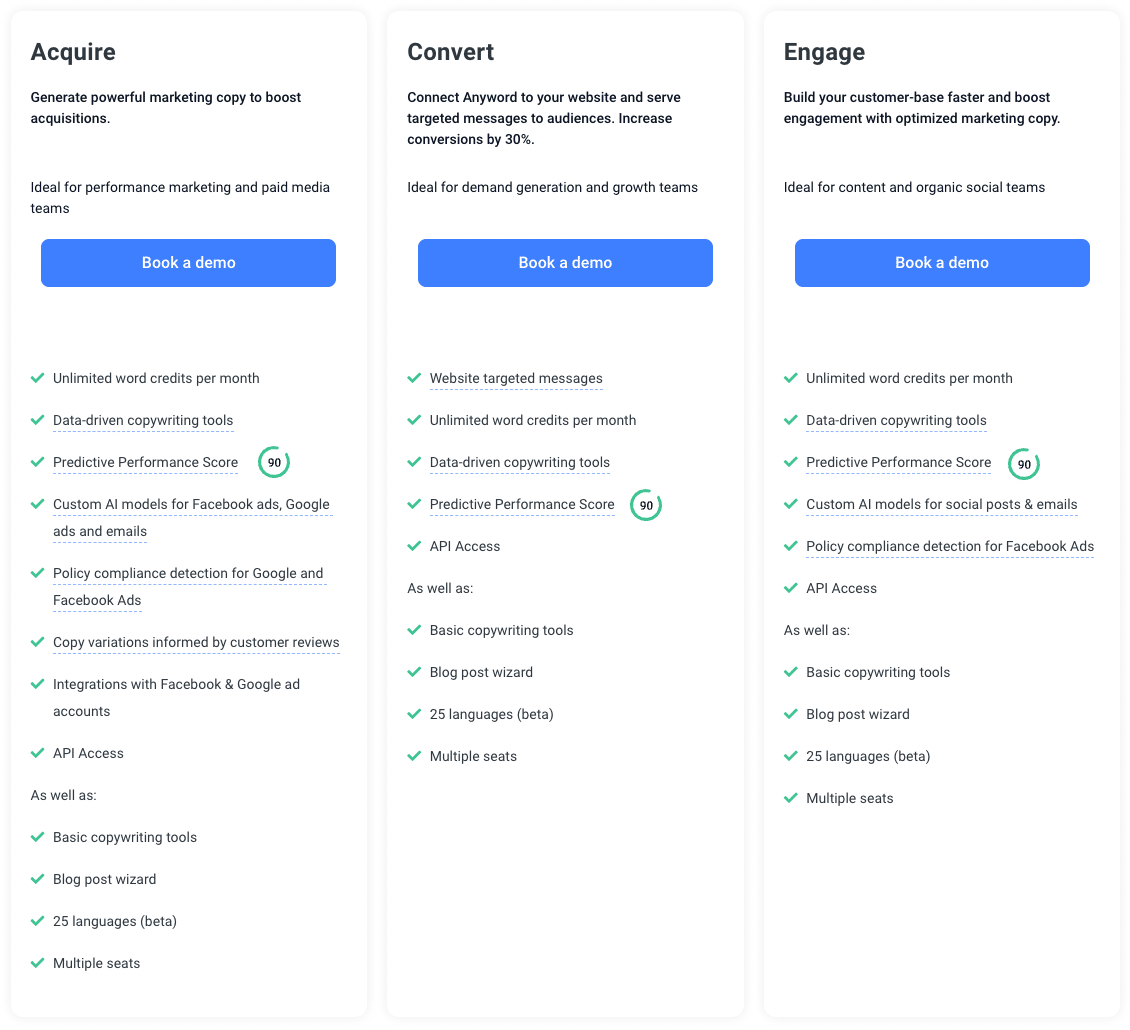 If you're running a business, you can book a demo with Anyword's team and discuss your needs. Depending on your objective, you can get a customized plan suitable for your business.
Case Study: Our Lead Magnet
We've told you that we use the Data-driven Copywriting feature to analyze our lead magnet landing page.
We run our campaign on LeadsLeap Post Pro Ads, and here is the result.

We run the Ads on March 7. In just 2 days, it attracts more than 200+ clicks on our advertisement.

It has attracted more than 1,200+ clicks and has contributed 49 new leads to our email list. We didn't change anything, and it simply runs on autopilot. It's a pretty decent result.
Frequently Asked Questions
Is it worth opening a free account on Anyword?
Yes. If you simply need to write a blog post, you can use Anyword for free to use the Blog Wizard tool.
What do you get when opening a free trial account?
You can try Anyword for 7 days or generate 5,000 words. You can access all the tools available for free during your free trial.
Is there any alternative other than Anyword?
If you're looking for a data-driven AI copywriting tool, we haven't found anything like Anyword. However, you can check Copy AI or Hypotenuse AI.
Conclusion
In conclusion, we recommend Anyword based on your experience level.
We do not recommend Anyword if you are new to copywriting since it is a bit pricey.
You can sign-up for free and earn up to 10,000+ credits by writing a review on G2, Trustpilot, and Capterra.
If you are a full-time Copywriter and making more than $2,000 per month, we strongly recommend you try their Data-Driven Basic Plan. It will cost you $83 per month (billed annually). However, your credit is limited to 30,000 credits per month. But still, this is one of the best AI copywriting tools that will help you generate more sales and conversions.
Or, you might want to check their Data-Driven Unlimited Plan for $239 per month—where you can get unlimited credits.
If you want to upgrade your plan, you can use our promo code: Anyword20. You will get 20% off your purchase.
If you want to join us as a sub-affiliate, you can sign up using our affiliate link.
Share your experience in the comment section.
---