---
In this article, let's talk about our daily routine as new affiliate marketers. We want to share this because we're still doing affiliate marketing as a side job. That's why we can only spend around 3 hours every day. Yet, we'll try to share everything in detail. So, you get a better idea of our typical day.
First, we'd like to share how we manage our time within those 3 hours. We split our working hours into 3 parts:
Traffic
Research & Promoting, and
Writing.
Each part takes about 30 minutes to 1,5 hours, depending on what we're focusing on that day. But, there are other days that we're only writing and researching. We called that our writing day.
So, without further ado, let's jump right in.
Suggested reading: How to become an affiliate marketer?
Before Traffic
Duration: Less than 1 minute
For your information, we're using macOS as our daily workhorse. So, let us share every single step from the point of view of a Mac user. First, we fire up Chrome (sorry, Safari). After that, the first thing we do is activate our MetaMask extension on Chrome.
Wait, WHAT?
Yes, we know it is a bit weird. But, let us explain it to you. We need to activate the MetaMask extension to get it ready to gain credits for our Honeygain app.
Honeygain is our passive income app. It gathers every unused bandwidth and transforms it into Honeygain credits. Then, we visit the Honeygain website and open their dashboard. It looks like this: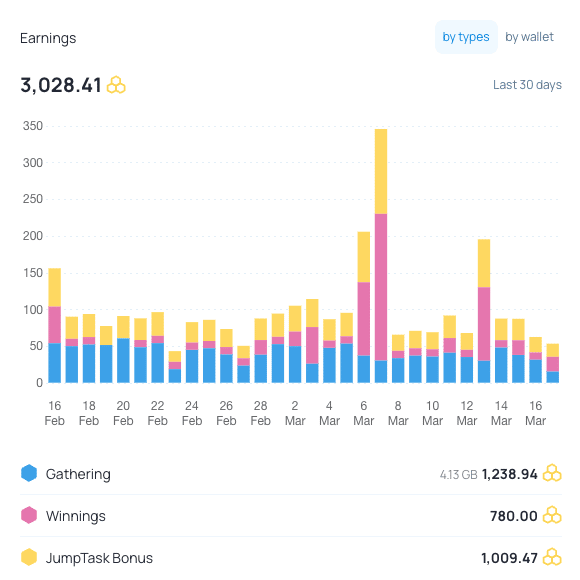 After that, we always open Honeygain's lucky pot every day. This pot contains 10 to 10.000 Honeygain credits. Why do we need to open it every day? Because every 10MB shared to Honeygain will get you 3 Honeygain Credits. For every 1.000 credits, you will get $1. Opening Honeygain's lucky pot will give you extra credits for FREE!
Moreover, Honeygain is partnering with JumpTask. It will give you a 50% bonus gift by connecting your Honeygain wallet with the JumpTask wallet. This app really helps us as new affiliate marketers. In fact, this is one of the first affiliate offers we promote.
If you want to try Honeygain, you can sign up using our affiliate links and get a $5 sign-up bonus right away!
Now, let's start with our first task.
Traffic
Duration: 30 minutes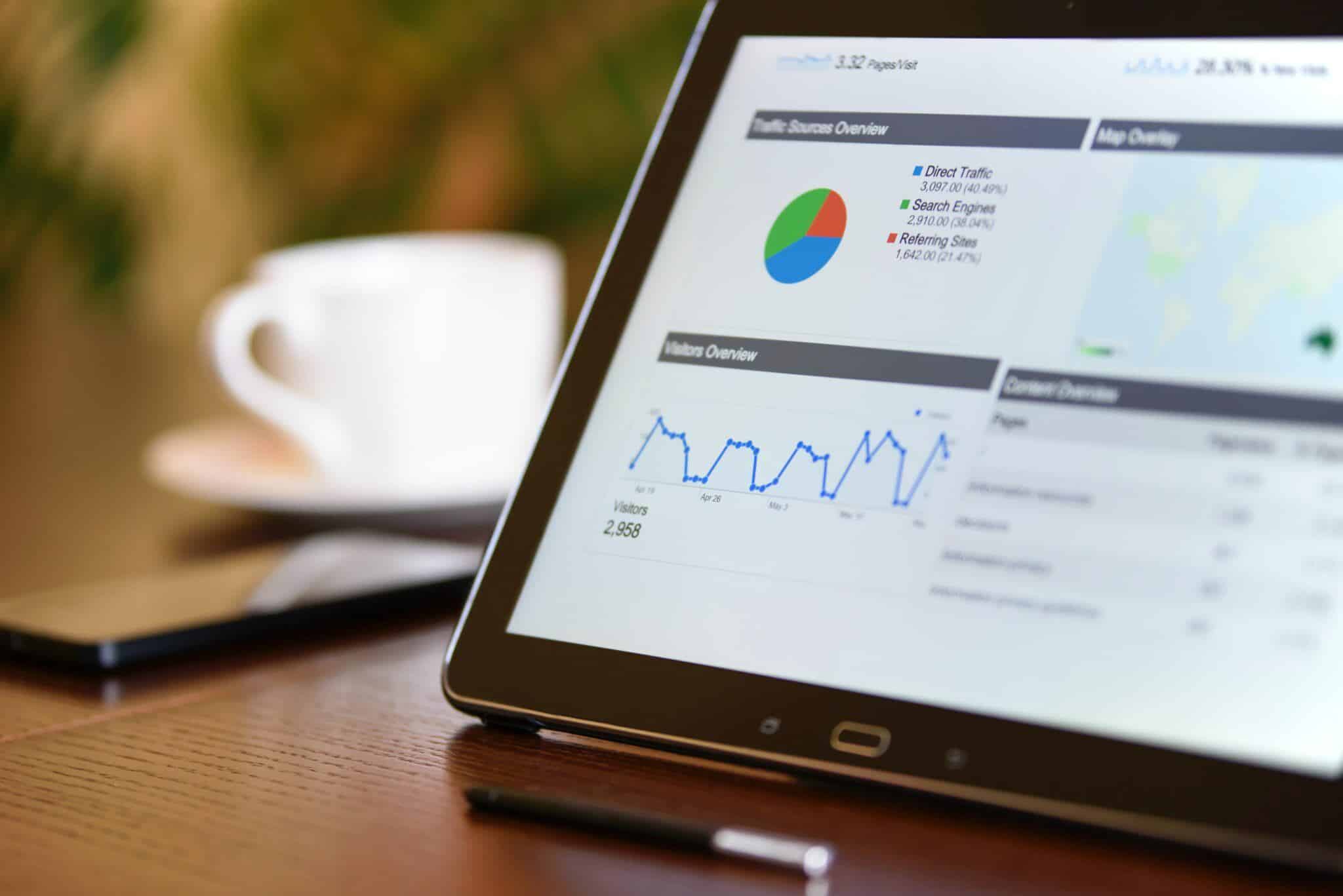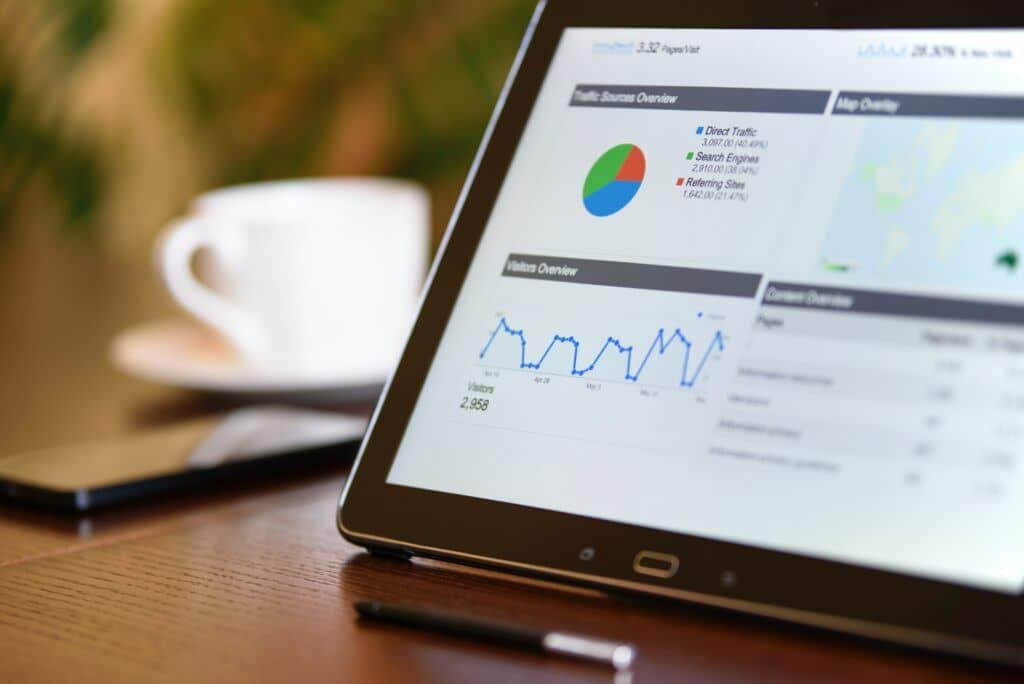 You might be wondering why we're talking about traffic. As a new affiliate marketer, we need to drive traffic to our site. Why? Because we need as many people as we can to visit our site. Pretty straightforward, isn't it?
Without traffic, we cannot expect someone to take action on our affiliate offers. If you ever ask how to start affiliate marketing with no money, you must learn how to drive traffic to your site.
So, how can we drive traffic to our site in 30 minutes? The way we're doing this is by using several traffic generator sites. We combine a free and paid method to do it. This is the list of traffic resources we're using right now:
TrafficAdBar
LeadsLeap
The Click Engine
We'll explore this one by one.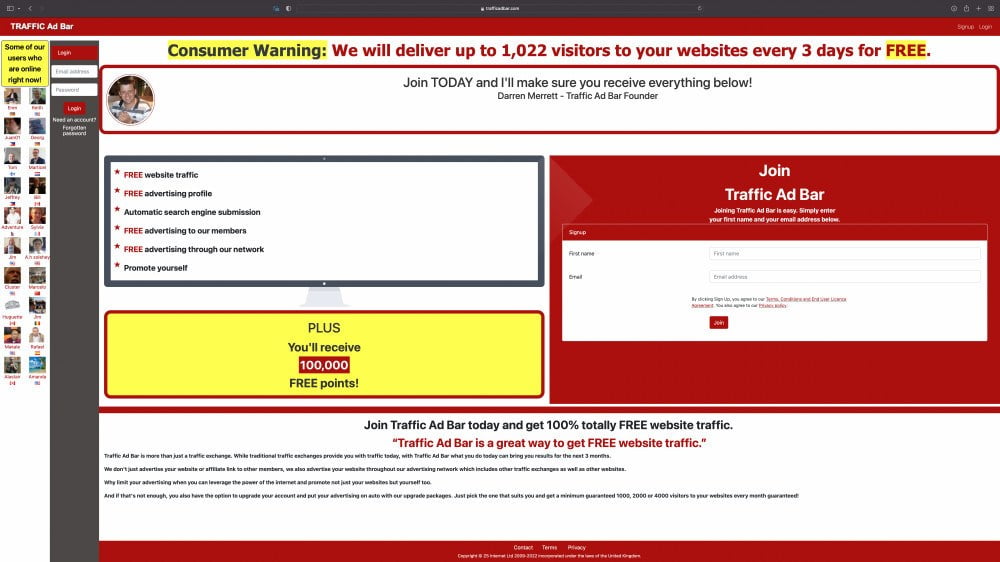 TrafficAdbar is a traffic exchange site. This site can drive traffic to your website. How? By surfing and clicking the ads for a certain amount of time. You can sign up for free and list up to 5 different links or websites on TrafficAdBar. We find this site very useful to drive traffic in the early stage.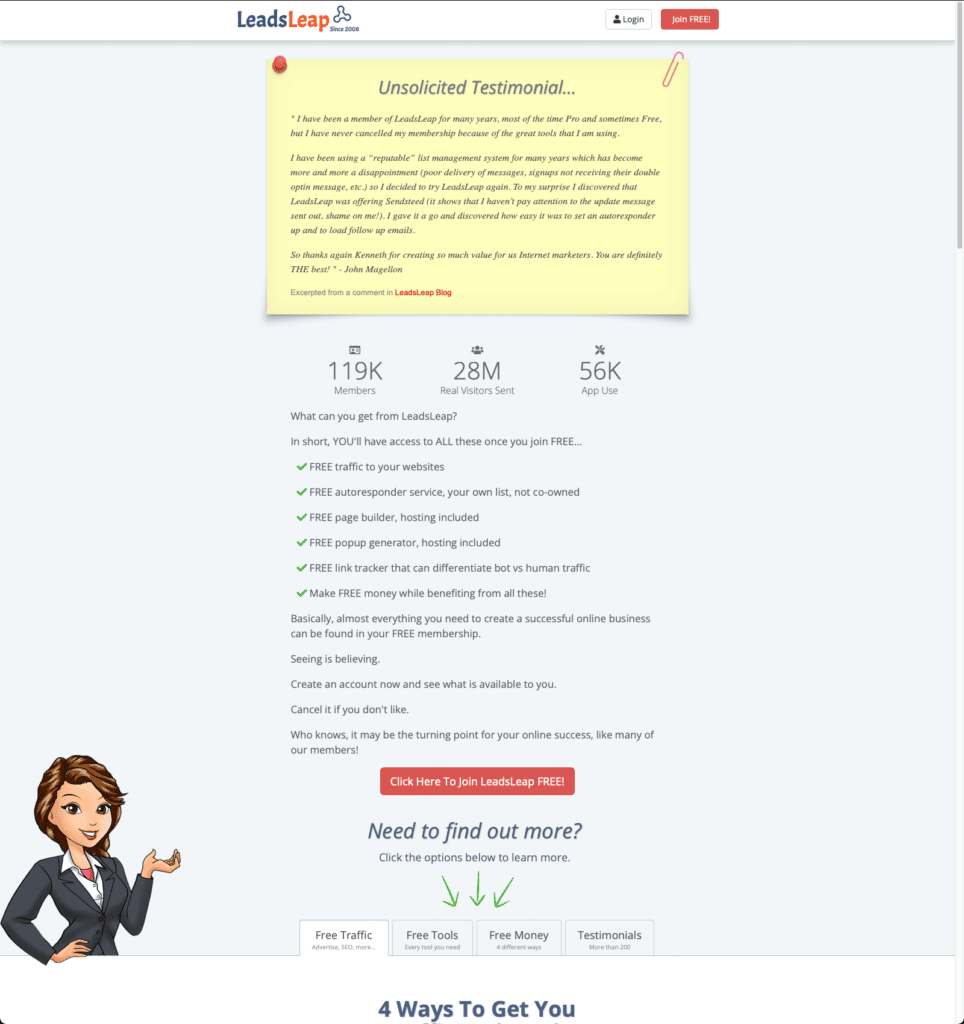 Another traffic exchange you can use is LeadsLeap. But, the way it works is a bit different than TrafficAdBar. On LeadsLeap, you must create an ad and submit your offer or links alongside the ad. After that, the process is similar. You must click on other people's ads and earn credits in exchange for getting your ad visited by other members. Signing up is also free, and you can put up to 3 ads as a free member.
Pro

s & Cons of Free Traffic Exchange Site

However, there are several pros and cons to using these traffic exchange services.
---
Pros:
– These are real people visiting your site.
– Spending 30 minutes can drive up to 100 website visitors.
– The more you view other people's ads, the more visitors you will get.
– You can find out what other affiliate marketers are promoting right now.
– If you want to capture email addresses, this might be one of the best ways to do it for free.
Cons:
– It's a monotonous task to do.
– Most of them are cold traffic, only visiting sites for the same purpose as you.
– You must wait at least 5 seconds before you can visit another ad.
– Some of the ads are old enough with clumsy designs.
---
Usually, we spend around 10 – 15 minutes with these two sites, and we're done. How about the last 15 – 20 minutes That's where our paid traffic exchange service comes in.
We've mentioned that we can get an idea of what other affiliate marketers are up to before. We find a lot of exciting offers by using The Click Engine.
The idea of The Click Engine is that you put the link you want to promote. Every day, you'll receive an email from the vendor—Jeff Aman. You open that email, and there is a link you need to click that opens up to other people's advertisements.
You might be wondering, what's the difference? These people that already subscribed to The Click Engine are genuine buyers traffic. Not cold traffic. They are real people with money and are ready to act if they find attractive offers.
So, is it effective? In fact, we got a few affiliate sales through this service. You can think of it as one of the best sources to exchange traffic and information. That's right. Information. In our case, this is the best way to drive genuine traffic on auto-pilot for as low as $4,90 per month.
Moreover, Jeff Aman—the man behind The Click Engine—is kind enough to send some cash to its members. Every week, he chooses one member for a cash reward ranging from $10 or even $15! We haven't got the chance to receive it. But we will get it someday!
We're finished with the traffic part as our first task. Now, let's move on to the second task.
Research & Promoting
Duration: 30 – 90 minutes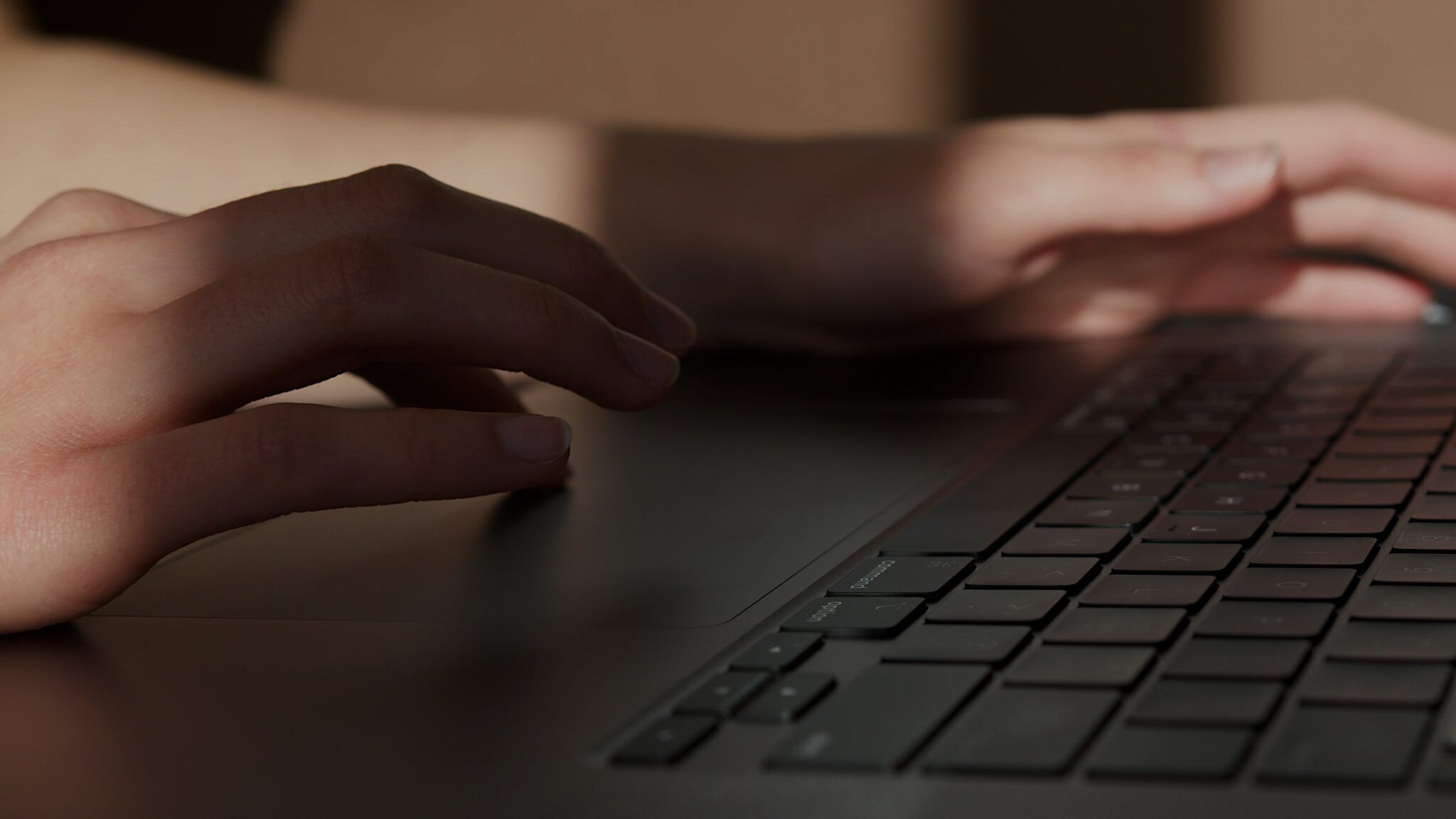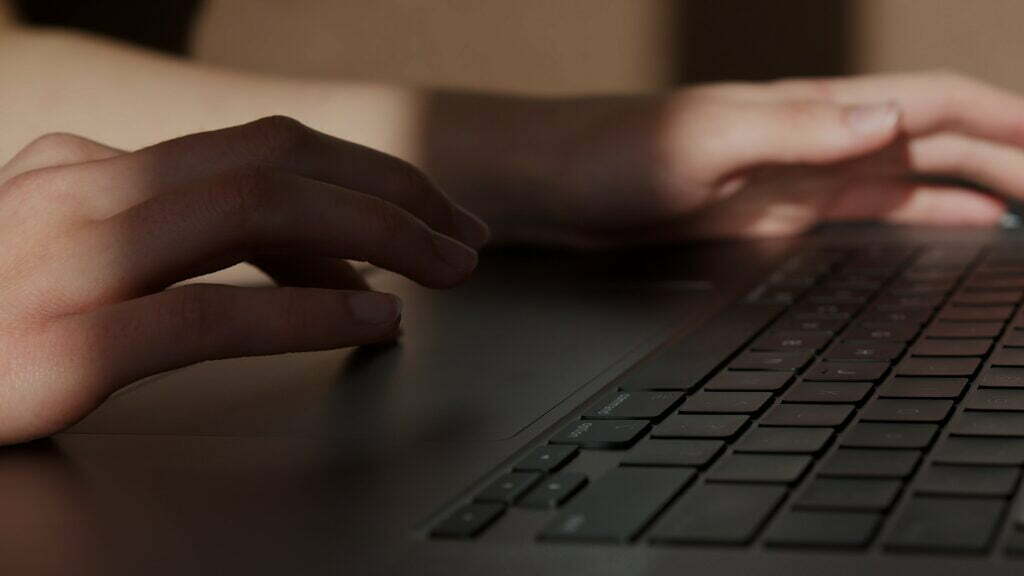 This is where we spend most of our time daily as new affiliate marketers: research while promoting offers.
You might be asking, why is this important? To be honest with you. You cannot create high-quality content without any research. You need research to support your idea with data and elaborate your writing for your viewers.
Actually, the way we do our research is pretty simple. There are several sites that we always visit every day to do research:
Quora
Facebook
Wealthy Affiliate
Google Trends
Subscribed Newsletters
Pinterest
Let's go through the list one by one.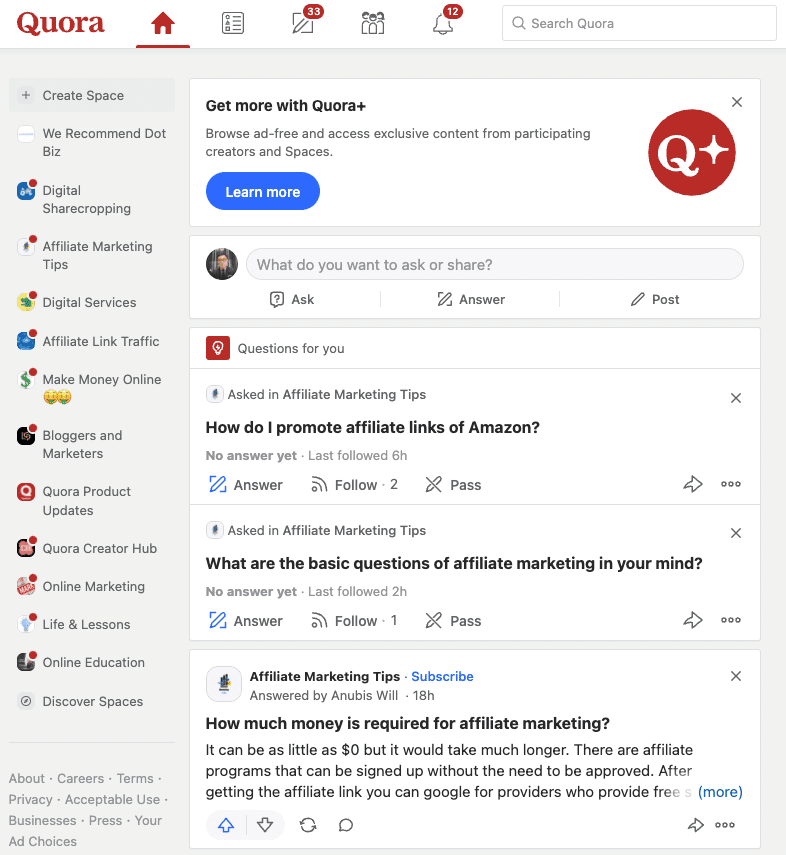 Quora is the best place to do research for free. Here's why. People are asking thousands of questions on Quora every day. Thousands of questions. These are real people asking questions about anything every single day.
Here, you can find a lot of categories or Spaces in Quora. No matter what your niche is, there are a lot of Spaces to follow. Spaces are a topic or category where everyone can ask related questions and get answers.
Quora is the best resource for us as a new affiliate marketer. Why? Because we can promote our offers while answering their questions. If you can answer at least 10 questions daily on Quora, you're promoting your offers to at least 10 people. Within a month, you'll get 300 visitors to your site. Quite handy, isn't it?
Now, let's move on to the next option.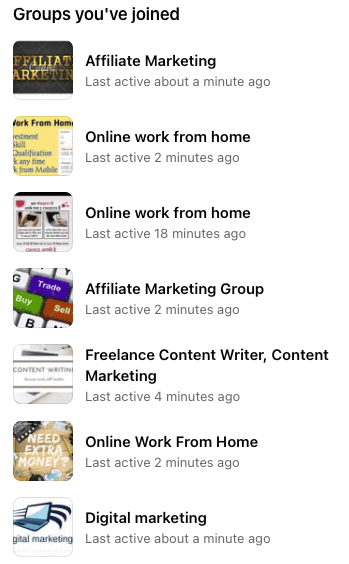 Facebook is also a wonderful place to do research, especially on Facebook Groups. You can find a lot of Facebook Groups from various niches and have a conversation with its members. So, you can promote your offers through that conversation.
Let's say you can have a conversation with only 5 people in a group. You can get 5 visitors to your site. Multiply that into 5 different groups. You'll get 25 people to visit your site daily. If you do it every day, you'll get 750 visitors to your website in a month.
Wait a minute. You might be thinking, where is the research part? It seems that we're only promoting.
There are a lot of questions on both Quora and Facebook Groups. While you're answering all those questions, you'll find a lot of other questions. We always make notes for a few questions that have no answers or a few answers—usually less than 5 people.
Let's say you find a question related to your niche, and no one is answering. That means people are searching for an answer, and you can create a post about it.
For example, this post is one of them. We were browsing through Facebook Groups on the make-money-online niche. We found several questions about affiliate marketers' daily routines. That's why we decide to create this post to give an idea about what a new affiliate marketer can do daily. This way, you'll always get a topic to write about.
Let's move on to the next option.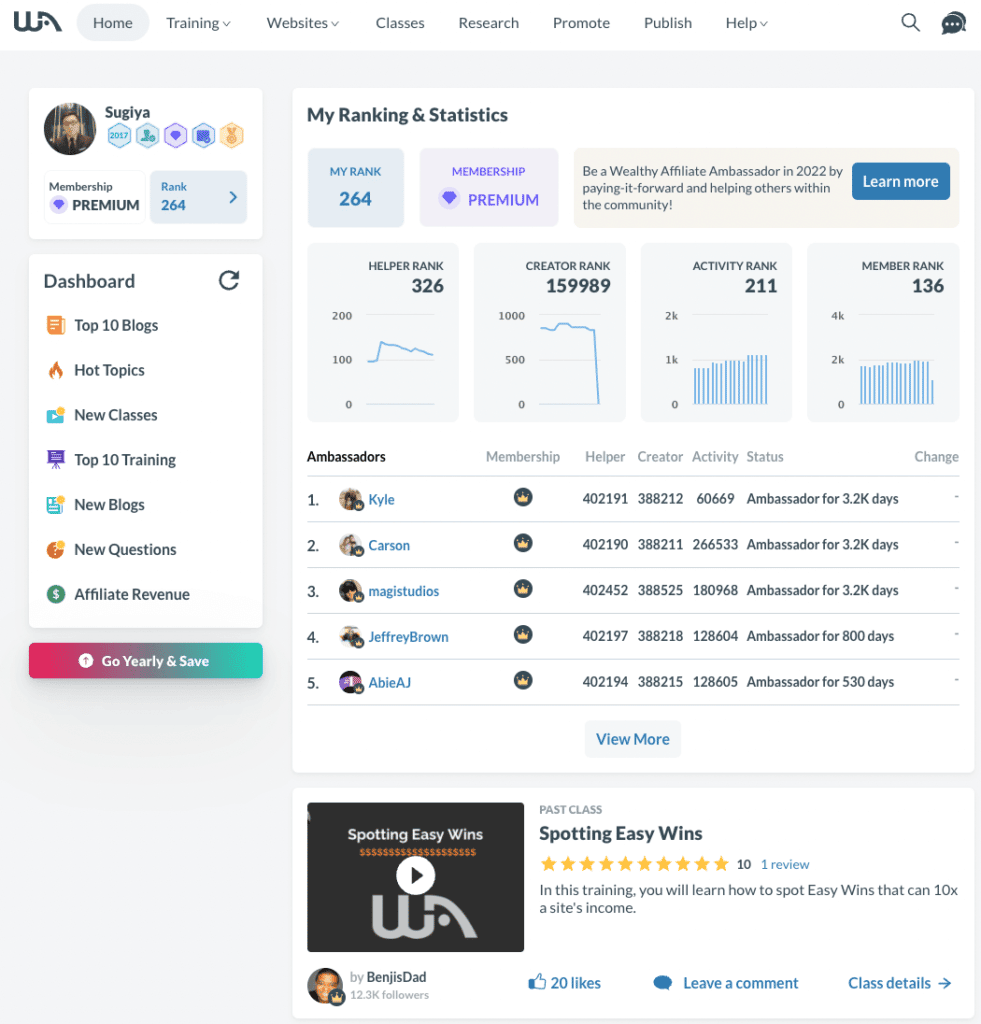 As a member of Wealthy Affiliate, we can always find something to write by visiting their site. However, you can't view it if you're not a member. So, we always encourage our readers to read one of our previous posts.
Moving on to the next option.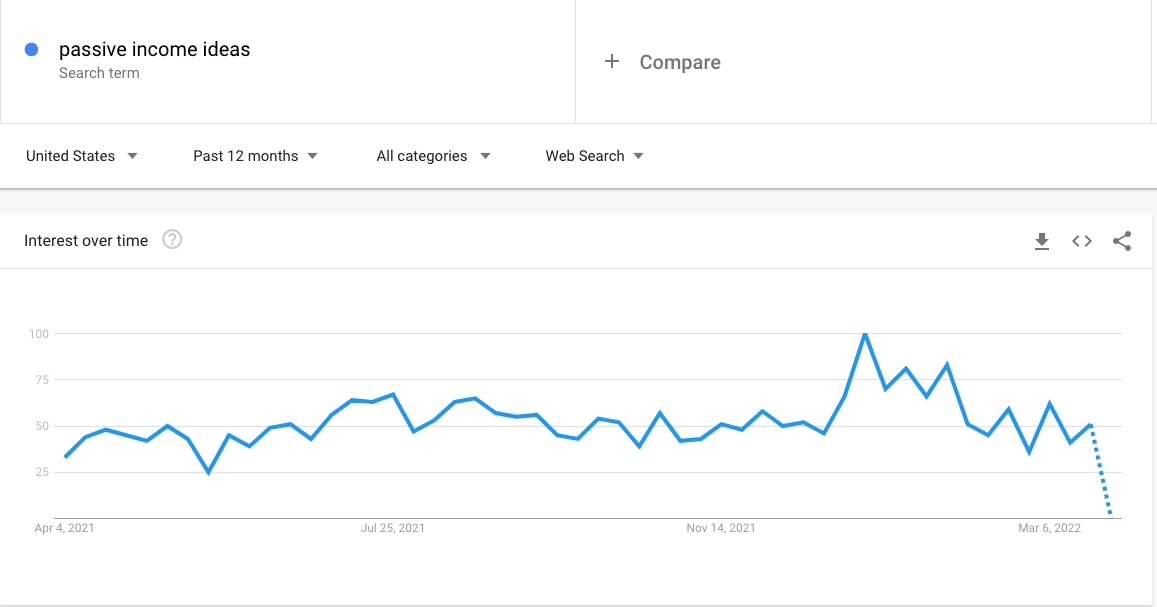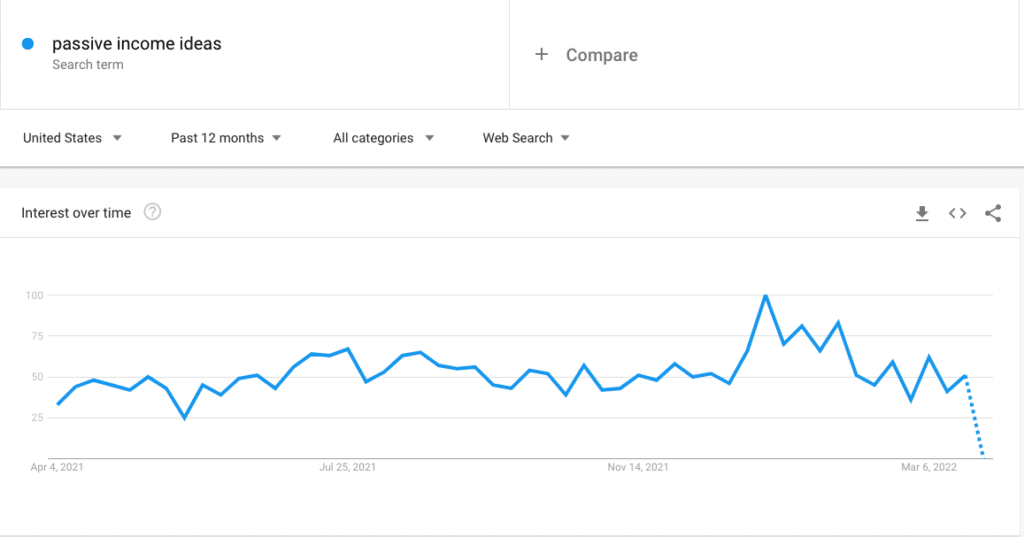 If you haven't tried Google Trends, you're not tapping into Google's full potential. Google Trends will give you an overview of whatever keywords you want to write about. For example, you can search for keywords like passive income ideas. Then, you can view it based on topics. After that, you'll find the most searched keywords and questions related to that topic. Such as;
What is a passive income?
Best Passive Income 2022
NFTs passive income
OpenSea
How to make passive income with cryptocurrencies
The list goes on.
So, as a new affiliate marketer, you'll get a topic and an outline for your next post. Usually, we always write everything down on our notes first. After that, we create an outline based on our findings.
The best part? It's free! If you aim to get your post ranked on Google search, you definitely need to use Google Trends.
Now, let's move on to the next option.
Subscribed Newsletters
If you're like us, you must have subscribed to at least 3 different newsletters. Your intuition might be the same as we were doing a few months ago, whether you remember it or not. When you receive a newsletter, you might open it and delete it. Even better, you unsubscribe from it.
But now, we like to read newsletters to do research. You might be asking, what kind of research can we do by opening a newsletter? Here is a list of what you can learn from opening a newsletter:
Email Subject
Opening sentence
Sentence length
Paragraph length
Email design
Timing
Call-to-action words
As you can see, you can learn A LOT from opening a newsletter. As a new affiliate marketer, you can use this approach to learn how to do email marketing.
Moreover, you can observe and learn what words they're using on the email subject. What kind of opening sentence they're using to attract you as a reader? How do they break their paragraphs? What design and layout do they use for their emails, and how are they forming the CTA to make you click or buy their offers?
So, the next time you open a newsletter, take note of everything you can learn from that email. This way, you can create an engaging email for your readers.
Next, we're going to explore Pinterest.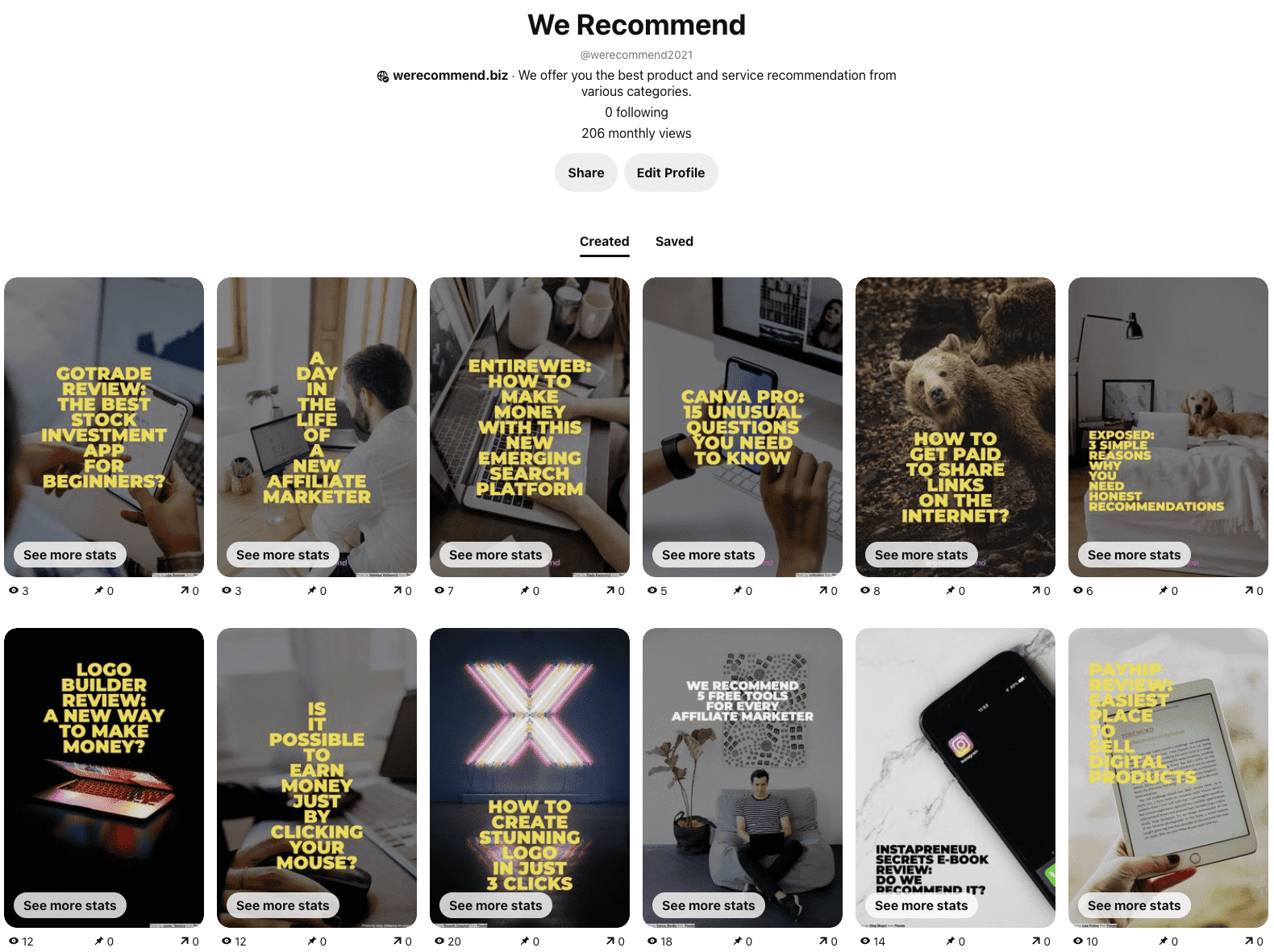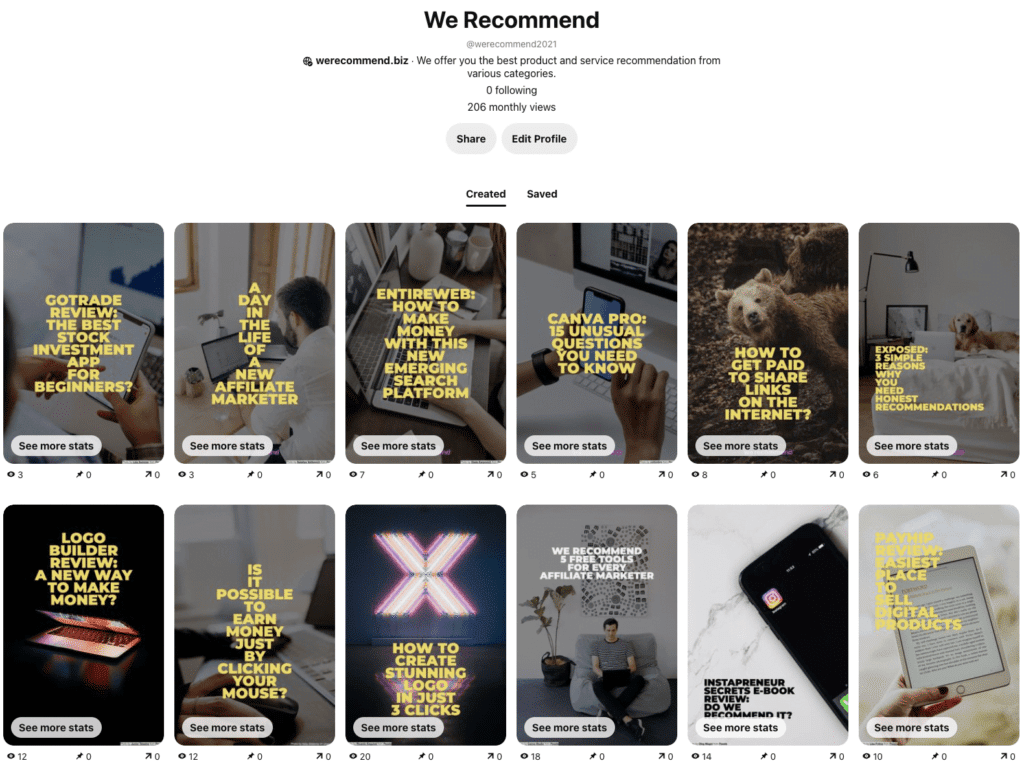 When you visit Pinterest, you usually go to find inspiration for your next post.
For example, let's say you search for affiliate marketing. Chances are, you'll find hundreds of ideas to explore. Moreover, you can also see whether someone else has already covered the topic you want to post.
But, just like newsletters, we're not using Pinterest to look for everyone else's pins. Nor do we want to adopt those ideas. As a new affiliate marketer, we're using Pinterest to research headlines. You see, Pinterest will always provide you with great headline ideas. Let's take it from the previous affiliate marketing result. You'll find things like:
13 Affiliate Programs That Pay Beginners High Commission.
Top Affiliate Programs That Make Up To $2.000
Tips for Making Your First Affiliate Sales
27 Places You Hadn't Considered to Promote Affiliate Links
… and so on.
So, if you look at these headlines, you can always change them into other niches. Let's say you are working on a post for passive income ideas. You can adopt other headlines and create yours.
9 Smart Passive Income Ideas for Beginners in 2022
Top Smart Passive Income Ideas That Make Up To $2.000
How to Start Earning Your First Passive Income
11 Unexpected Passive Income Ideas
As you can see, there are plenty of options to work with your headlines. Moreover, you can also test it out using MonsterInsights's Headline Analyzer Tool.
You can use Pinterest to find power and emotional word for your upcoming headline. You can also use it to structure and test your headline for a better click-through rate.
Why? Because as David Ogilvy once said,
"On average, five times as many people read the headline as read the body copy. When you have written your headline, you have spent eighty cents out of your dollar."

—David Ogilvy
Writing a catchy headline is an art, a skill to master for every affiliate marketer. You need to consider creating a headline that can summarize your entire post in one sentence. Moreover, you also need to bring value to your headline. So, next time you want to create a catchy headline, you can always visit Pinterest to look for a reference.
Now, let's move on to the final task. Writing.
Writing
Duration: 30 – 90 minutes.
As some of you might have guessed. This is the hardest part of all the tasks as a new affiliate marketer. But, we want to explain it to you in the simplest way possible.
So, when it comes to writing, you already know that you need research. But, when it comes to (actually) writing your post, there are a few other things you need. Here, we break it down into 6 steps with a twist (we'll tell you more about it).
Outline
Tools
Editing
Taking a Break
Editing (Again)
Finalizing
Outline
Unless you're a talented writer with high imagination, you don't need an outline to write. But, most of us need them to write blog posts. That's why we never start without it. After that, we can get into the actual writing process.
An outline consists of everything you want to talk about. But you want to divide it into smaller chunks. No one wants to read a paragraph with 10-15 long sentences. You will immediately tune out if we write a long and tiresome paragraph from the first sentence. Breaking down your content into sizeable chunks helps your reader understand your post.
Tools
You also need tools to write effective sentences. Our best writing tools are Grammarly and Hemingway Editor. Grammarly will help you write like a Pro. It's free, and you can also install it as an extension on Chrome. But, as you might already know, you're limited to basic editing on the free version.
Hemingway Editor is a great tool to remind you to write short and readable sentences. Hemingway will give you suggestions to use an active voice in your sentence. Moreover, Hemingway will guide us to write in plain English. This way, you can write a that is easy to read and understandable for your audience.
The best part? It's also free to use! In other words, if you combine both tools, you're invincible.
However, if you're stuck, you can use AI copywriting tools to help you to brainstorm for your post. We do not recommend writing entirely with AI copywriters. It's a tool to help you, not to write for you.
Editing
When you're writing, you need to do editing, too. To be honest, this is the most time-consuming part of writing. For us, editing means reading through what we have written. To edit is to add more explanation or simplify our content. This way, we can deliver high-quality posts to our readers.
Taking A Break
If you feel stuck with the process of writing, taking a break is always a good option. Leave everything you're writing behind and do something else. For us, it's best to play games when we are taking a break. As a new affiliate marketer, you also need to know when you should take a break. This will help you clear your mind.
Editing (Again)
After you feel refreshed, you can continue to edit your post again. But, here's the twist we've mentioned. Do not proceed to the next step if you're not finished writing. You can always go back to the first step and recheck your outline.
Why? As a new affiliate marketer, you don't want to finish writing for the sake of just completing it. There is no need to hurry in writing a high-quality post. It is not a speed competition. So, ensure everything is completely done before moving to the next step.
Finalizing
When it comes to finalizing, you have your post ready. Then, it's time to put everything together. For us, this is where we categorize our post structure by setting it as a heading and paragraph. Moreover, this is also where we do the final reading and add bold, italic, bullet points, etc.
So, you might be thinking, why we're not doing it during the editing process? Because everything can change while it's still in the editing process. We don't see any reason to put bold, underline or italic on a word or sentence in the editing process. Above all, this is where you add all your affiliate links to your post. It takes time, and you want to ensure everything is working.
Conclusion
To summarize our daily routine as a new affiliate marketer, there are several processes within those three hours. Since we're not full-time affiliate marketers, we took a long time to create this kind of post.
We hope we can give you a better idea of what to do, especially if you're new to affiliate marketing. There are many resources related to affiliate marketing on the internet. In addition, you can also share your routine in the comment section. Thank you for your precious time, and we hope we can inspire you with our story.
If you're interested in learning more about affiliate marketing, feel free to join us with the Wealthy Affiliate. We'll help you to develop a website from scratch and earn money by writing valuable content.
---