---
If you are wondering about how to use Copy AI for free, we'd like to show you a practical guide on how we use it.
Before going into details, you should know that you only have 10 credits every month to use Copy AI for free. Each click that is generated using Copy AI will consume 1 credit. So, the idea is to show you which tools or templates within Copy AI are best for spending 10 of your free credits.
Without further ado, let's dive in!
How to Use Copy AI For Free
To use Copy AI for free, you must utilize your 10 credits with valuable tools from Copy AI. With more than 90+ tools available, selecting which one to spend your credits wisely could be challenging. Based on our best practice, you can utilize these 5 tools in Copy AI to use your credits: Freestyle, Explain Like I'm 5, Analogy Generator, Simplify Sentences, and Sentence Rewriter.
1. Freestyle
One of the best ways to use Copy AI for free is by utilizing the Freestyle tool. You can use it for almost any purpose, such as a sales email, personal bio, etc. Although it says optional, there are three boxes you have to fill out. Giving context to an AI writer is essential because it will provide better results, so make sure to fill everything.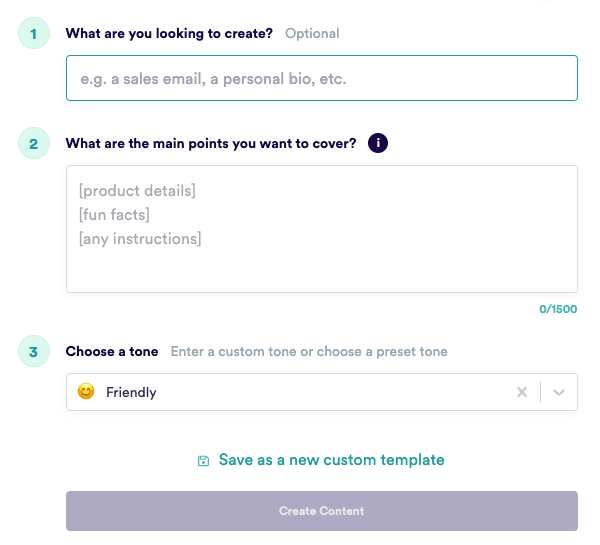 In this example, we're experimenting if we are writing a sales email on behalf of SocialBee, a social media management platform. Take a look at the result.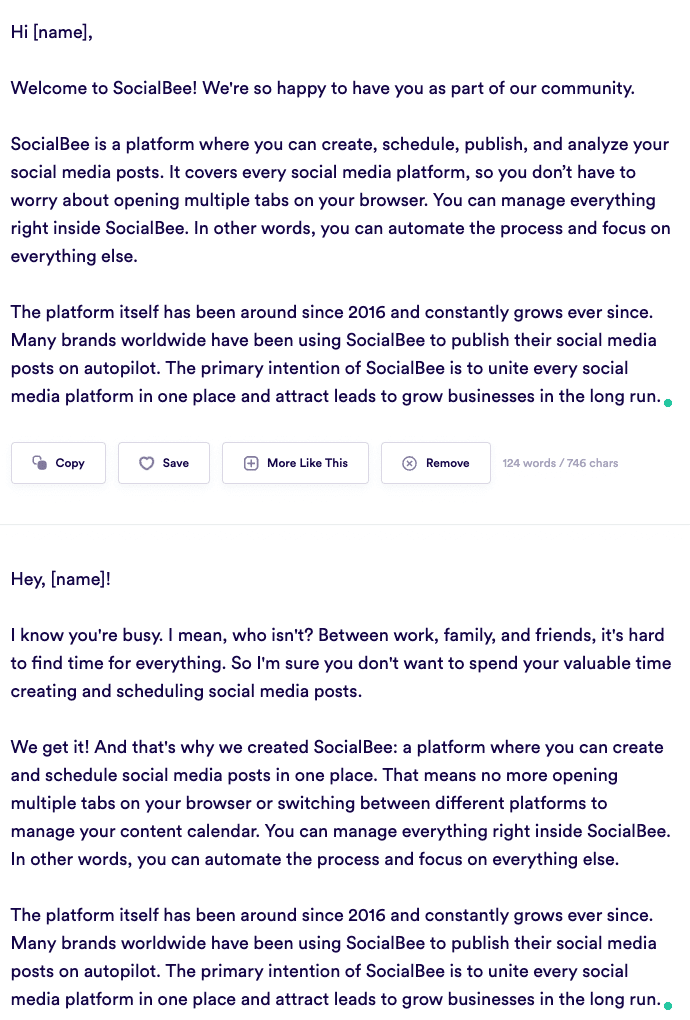 As you can see, Copy AI provides a detailed result with ease. The key to getting results like this is providing enough context so Copy AI can elaborate valuable content based on your objective.
2. Explain Like I'm 5
Simplify. That's the word to explain this invaluable tool from Copy AI. Sometimes, you want to simplify complex information, so even a 5th grader can understand what you're saying. You can use it to help you rephrase up to 1,000 characters with complex sentences.
We'll use two paragraphs from our Wealthy Affiliate review. Take a look at this screenshot below.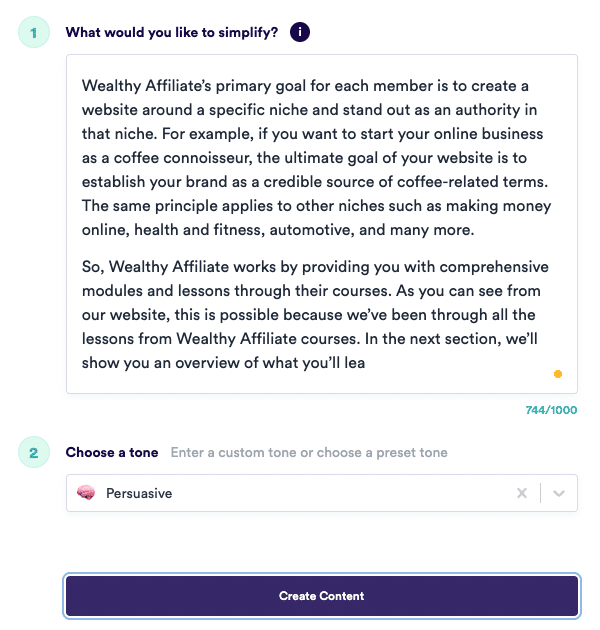 Now, take a look at the result.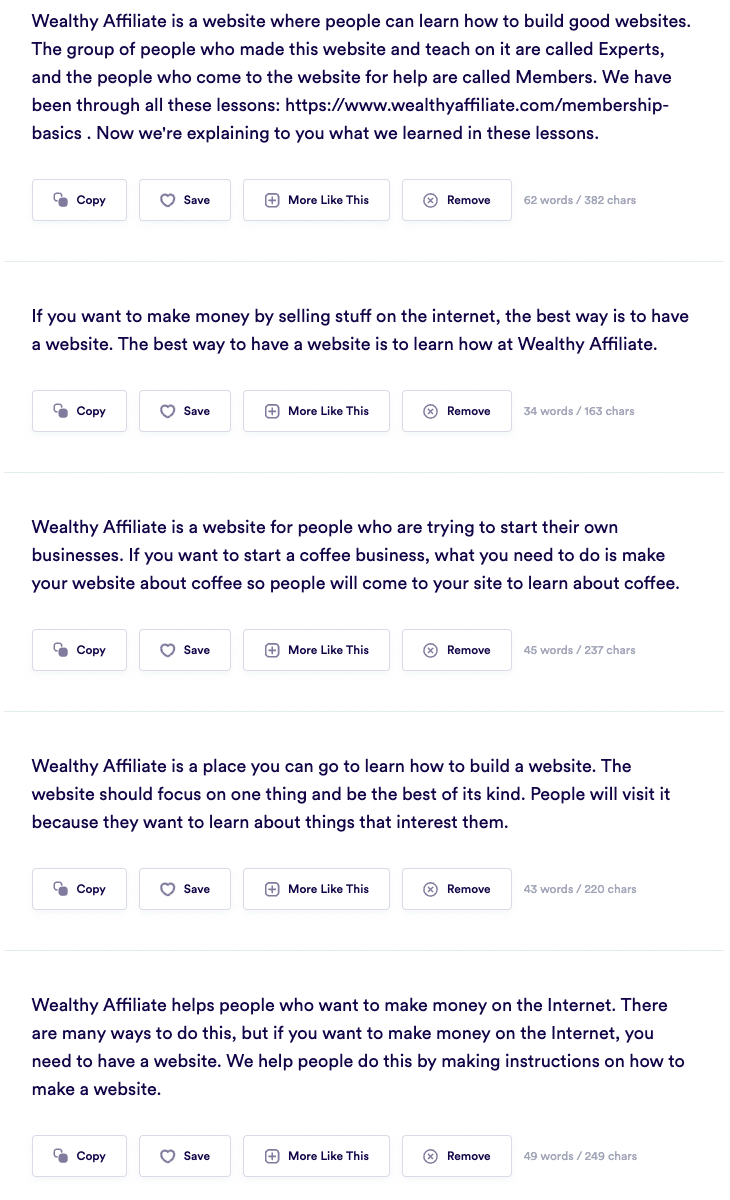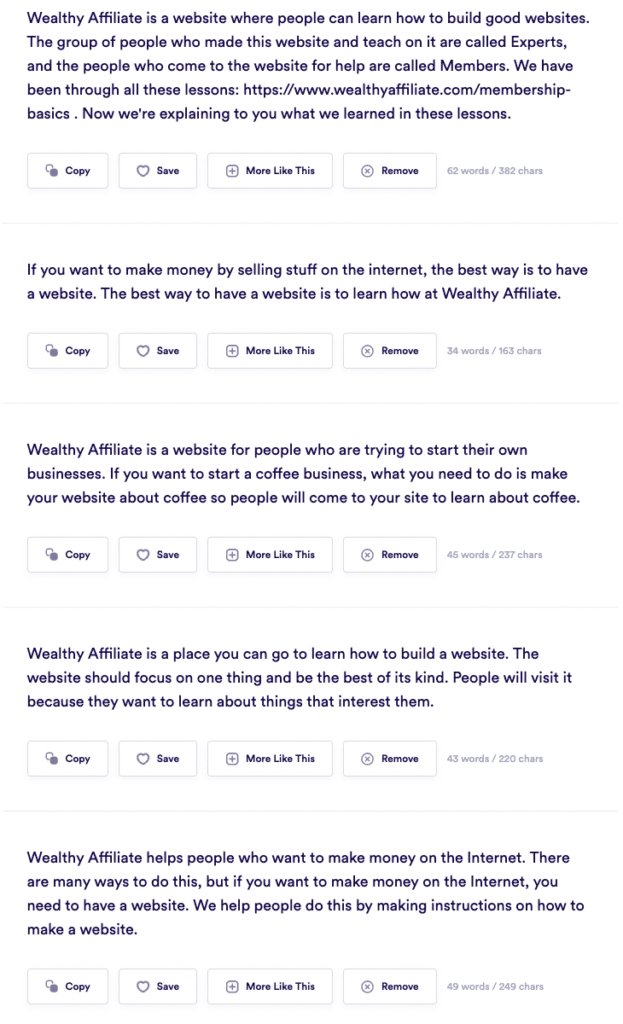 You'll notice that Copy AI provides several results to simplify complex information. Moreover, if you use complicated jargon, Copy AI will replace them with words that are easier to understand. Generally speaking, we mainly use it to write our emails when we publish our latest reviews to our subscribers.
3. Analogy Generator
One of the best ways to start a story is with an analogy. Many great speakers use it to amplify their message as a whole. Thankfully, Copy AI provides one of the best analogy generators with just a few sentences.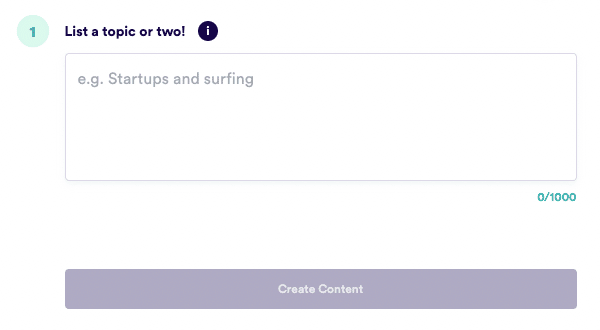 For example, you can write a simple product description and use Copy AI to provide an analogy for you. If you follow the tips for better results from Copy AI, you can include your audience, problem space, why it matters, and what makes you unique as a source of your input.
4. Simplify Sentences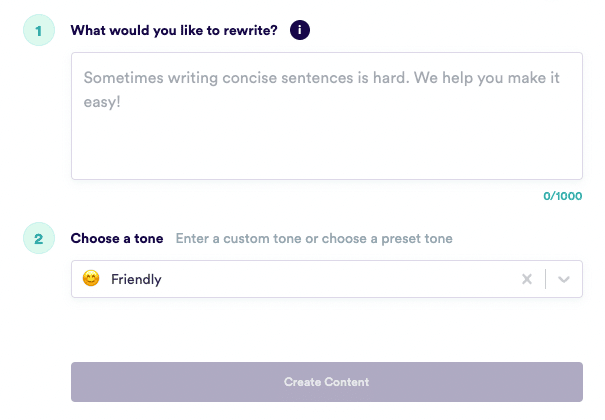 Another thing that you could do with Copy AI is to simplify sentences. This works similarly to Explain Like I'm 5, where your words are rewritten with easier words and phrases. But, this time, it goes straight to the point without losing the essence of your sentences. The best use case for this tool is when you have long explanations about something in your content. 
5. Sentence Rewriter
To make use of your free credits on Copy AI, you can use it to rewrite sentences. For us, this tool works best if you want to change the tone of your sentences. You can rewrite stiff sentences and change them to be more casual, friendly, or even persuasive. The best use case for this tool is when you need to write a compelling introduction or a sales email.
Conclusion
As the most versatile AI copywriting tool, you can't create an entire blog post with just 10 credits. We've tried it, and it's not enough. So, one of the best ways to use Copy AI for free is to utilize their tools to help you write better and more engaging content for your audience.
If you need more credits, you can upgrade to their monthly plan for $49 or the annual plan for $420 per year. You'll get unlimited credits and access to 26 languages. We believe the price point is perfect for anyone who relies on AI writing tools to brainstorm for their upcoming posts.
---