This post contains affiliate links. We may receive a commission for purchases made through these links without any extra cost to you. Thank you for your support.
---
This time, we'll talk about 7 keyword research tools you can use to improve your SEO. If you're running a website as we do, you need these keyword research tools to drive organic traffic to your site. For example, take a look at our site stats below:


At first, we didn't care about keyword research. But it turns out we're so WRONG. You might be thinking, why do you need keyword research tools?
Previously, we talked about the importance of research in affiliate marketing. If you haven't read it, we recommend you read it to better understand the context of this article.
What is Keyword Research?
As the name suggests, you need to research keywords you want to rank in search engines. Why? Because everyone is searching for something through a search engine. When you want to look for a product, service, or information, you don't go to a specific URL and hit enter. It doesn't happen that way.
So, if you're doing affiliate marketing, you must do keyword research before writing your post. If you're doing it right, you can achieve better rankings on every major search engine.
Let's say you're writing a product or service review like us. If your post appears on the first page of Google for "X review," there is a big chance people will visit your link.
Several of our posts are on the first page of Google Search. You can try and search for these keywords:
list infinity review
the click engine review
leadsleap review
hypotenuse ai review
There are other keywords, but as you can see, our posts appeared on the first page. Some of them are even in the first position. So, it is worth it to use keyword research tools to help you rank on Google.
Based on our experience, we recommend using multiple keyword research tools to help you find the right set of keywords.
Fortunately, we have compiled 7 of these tools for you. But, before that, we'd like to remind you that there are no best free keyword research tools. Every keyword research tool has its own pros and cons. It depends on how you use it in your post.
So, without further ado, let's jump right into the first on our list.
The first keyword research tool on our list goes to Jaaxy. As a Wealthy Affiliate Premium Member, we got the chance to use Jaaxy Lite for free. This is our primary weapon for keyword research.
Take a look at this: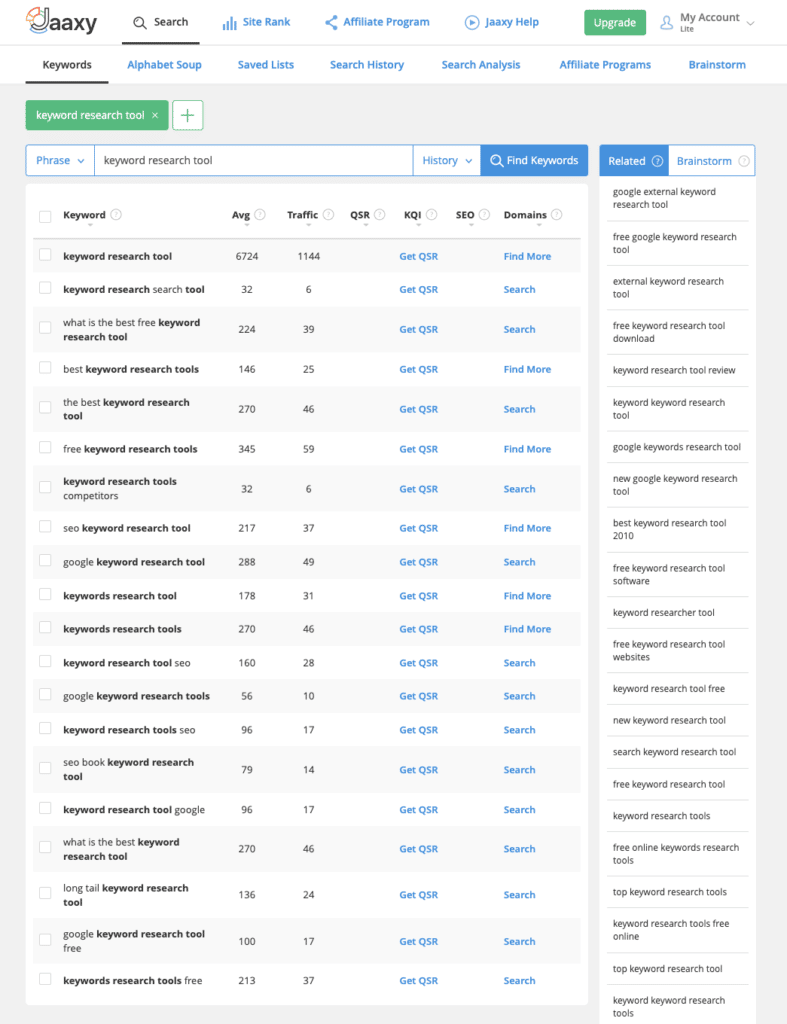 Search for a keyword, and then Jaaxy will give you results in seconds.
What's brilliant about Jaaxy is you get a QSR (Quoted Search Results) score. A higher QSR score means there are more sites competing to rank on Google for your targeted keyword. So, if you want your post to get a higher rank on Google, aim for a keyword with scores between 30 and 100. Jaaxy also gives you an estimate of traffic if you can rank your post on the first page of Google.
Try it for yourself:
P.S. We'll update you more about Jaaxy in our next post. Make sure to subscribe to our newsletter to get notified.
We recently found this free keyword research tool and instantly LOVED it!
Here's why: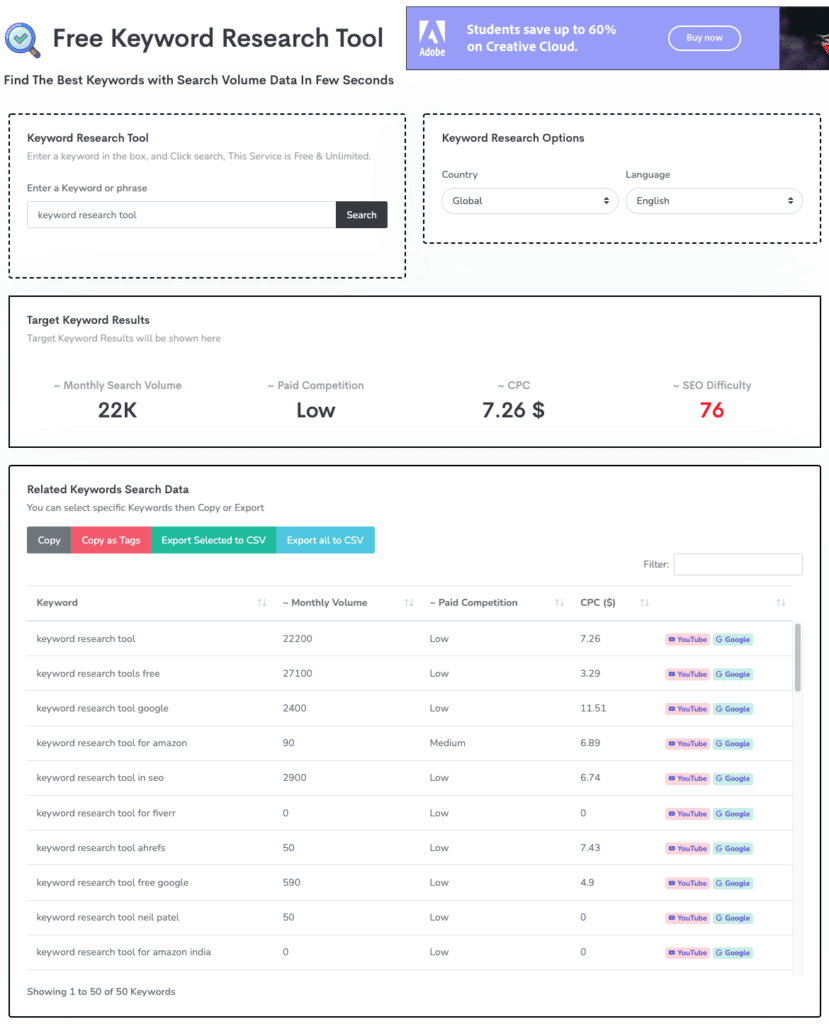 Do you get it?
When you do keyword research on H-supertools, you will get an estimated amount of CPC. This way, you can find your target keywords with higher CPC with low competition.
Not only that, but you also get an estimated monthly search volume and SEO difficulty score. Moreover, you can also find seed keywords on H-supertools. Think of it as related keywords to your primary keyword. In other words, this will give you an idea about what relevant keywords you want to add to your post.
If you haven't found free keyword research tools for SEO, you should check H-supertools.
If you haven't tried this free tool from Google, you missed an opportunity to improve your SEO.
Here's why: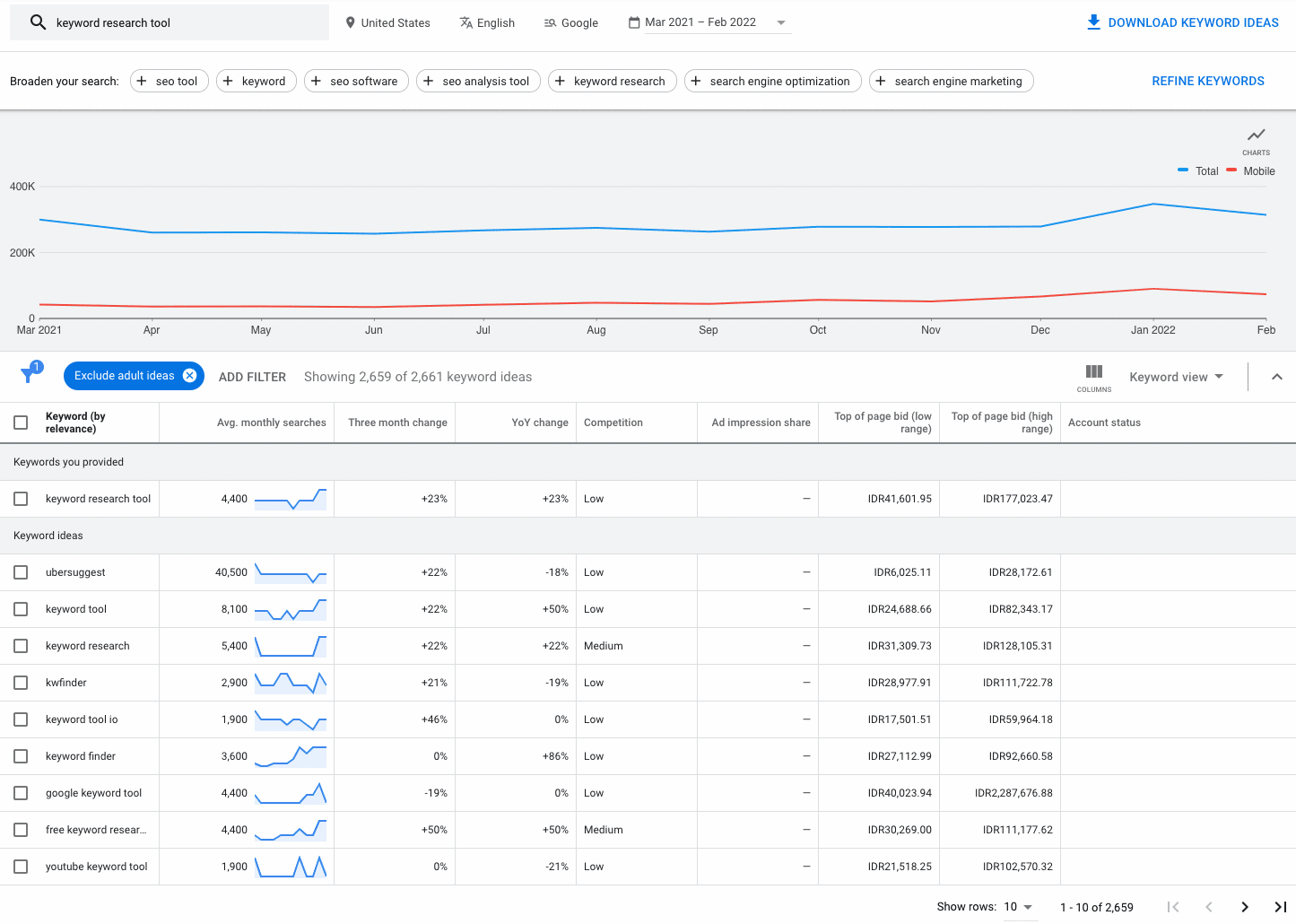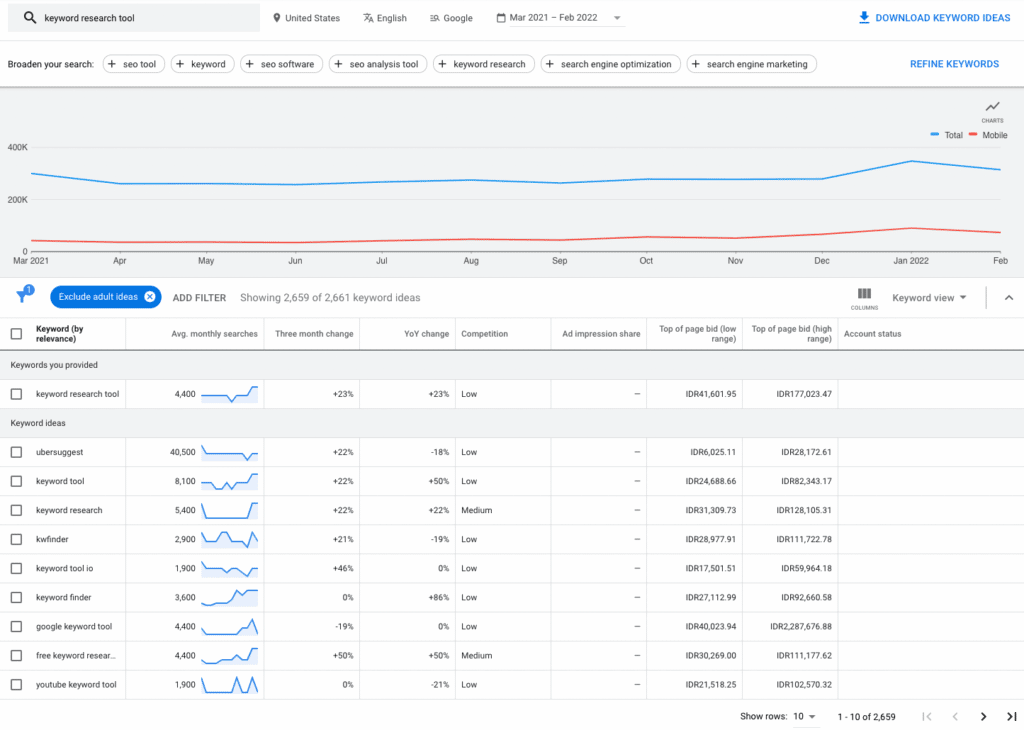 All this data comes from Google itself. So, why do you want to use it? Because this might be one of the best tools for keyword research. Take a look at the screenshot above once again.
Did you see the second and third columns from the right? That's the top of the page bid column.
That's what most advertisers spend their money on. In other words, the higher the amount, the more commercial value it has.
However, you can use it as we do:
First, sort your result based on average monthly searches.
Secondly, look for the top results above your provided keywords.
Thirdly, look for low-competition keywords with a high percentage of year-on-year change.
List and try to add them to your content.
This is also one of the best keyword research tools you can use. What we like about this tool is you also get results for Bing!
Take a look at it: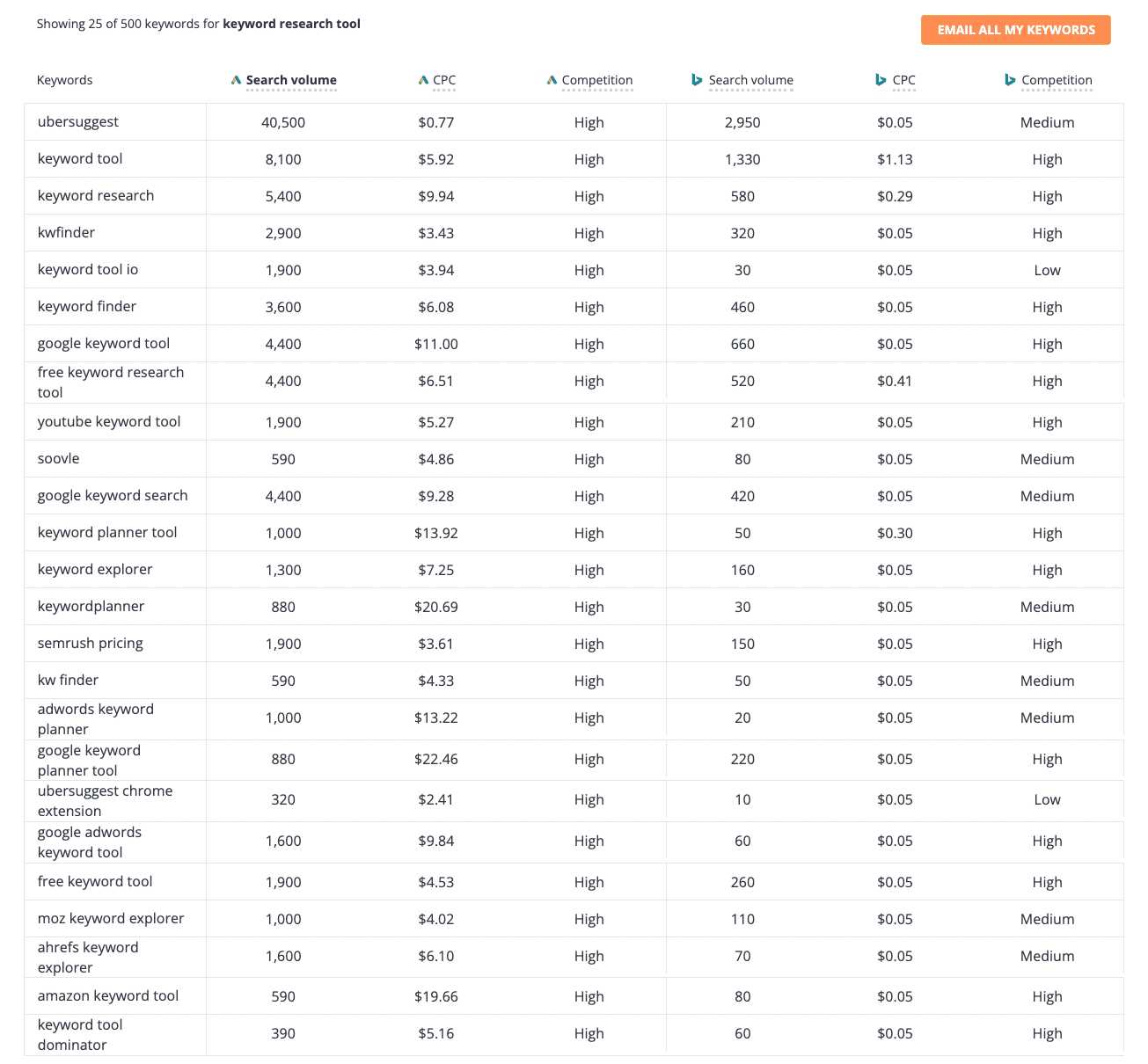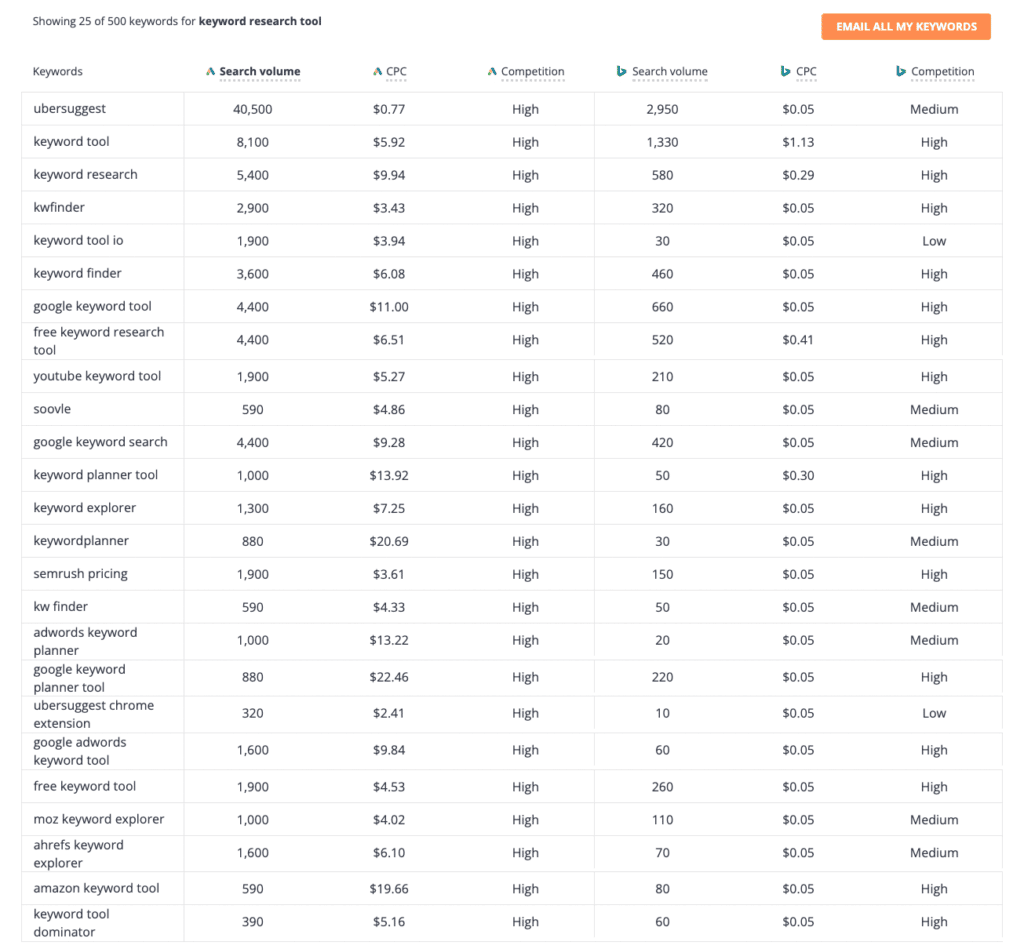 You get monthly search volume, CPC, and competition grade for your targeted keyword. We suggest you fill out the industry and the location if you want to use this keyword research tool. It will help narrow your search and optimize your keyword for better results.
The next keyword research tools on the list are AnswerThePublic. This is where you can find long-tailed keywords. You can type anything and see what people are asking about on the internet. This site will give you result for every keyword related to your targeted keywords. You can think of it as an alternative to Google's Autosuggest.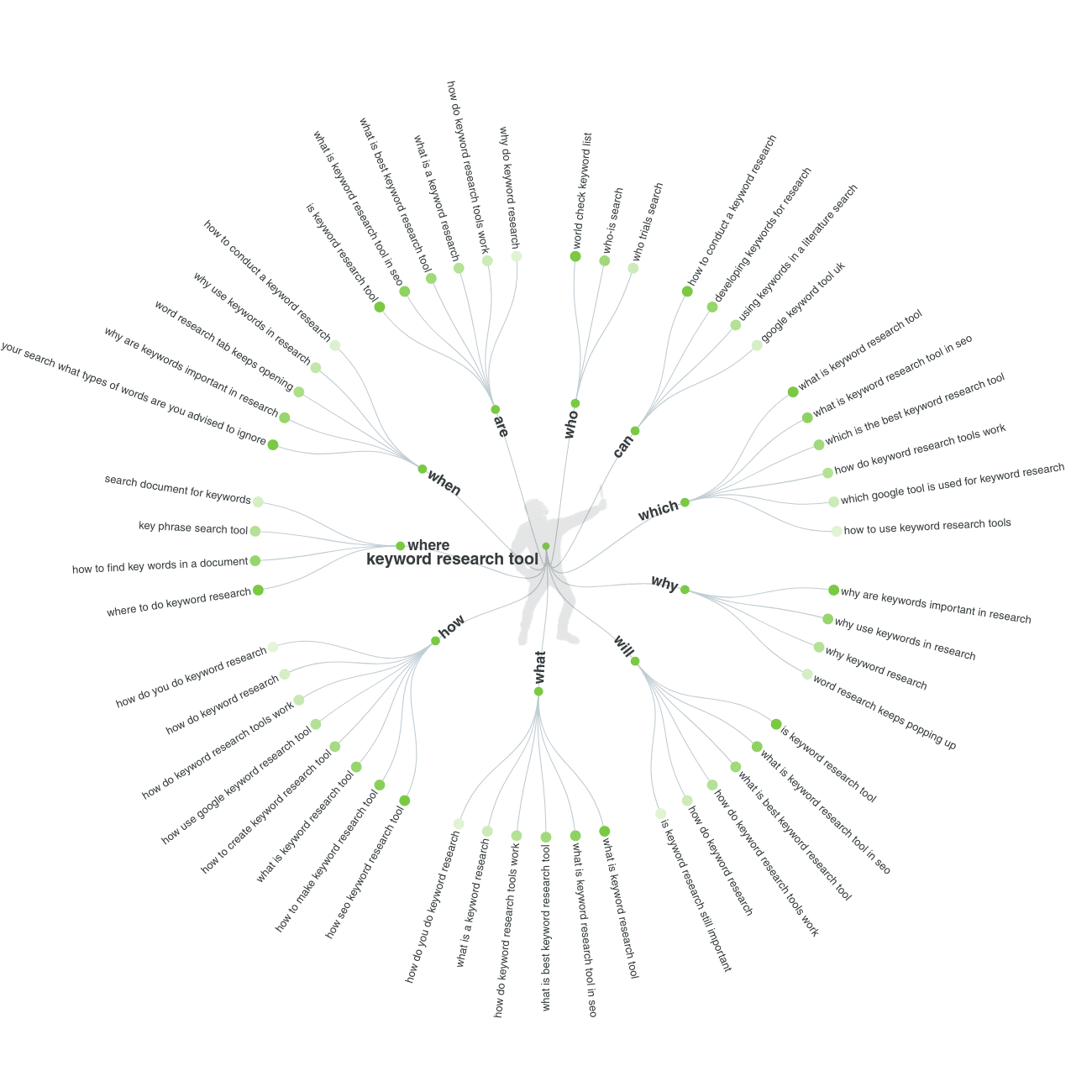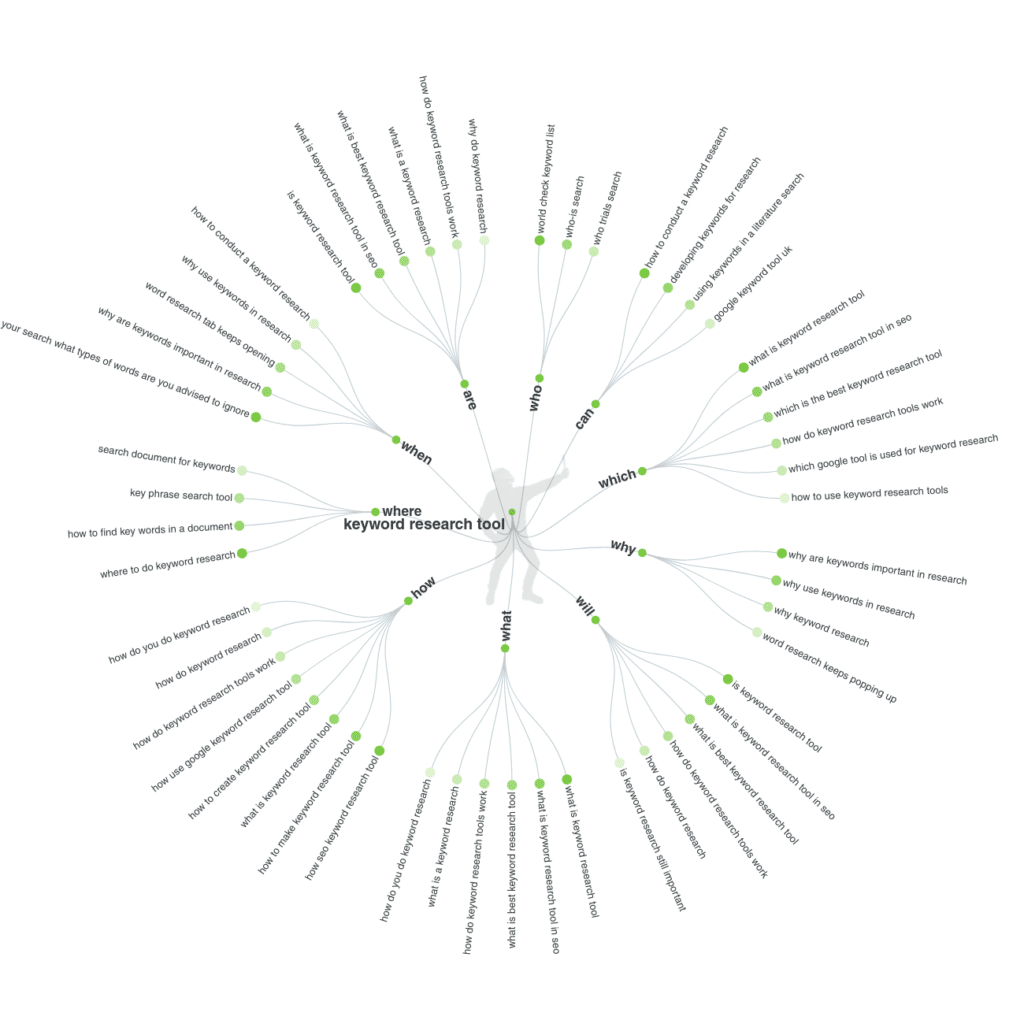 What's interesting about this tool is that you can see the most searched keywords. The greenest color you see next to the keyword is the most searched.
Another great free tool from Google to do keyword research is Google Trends.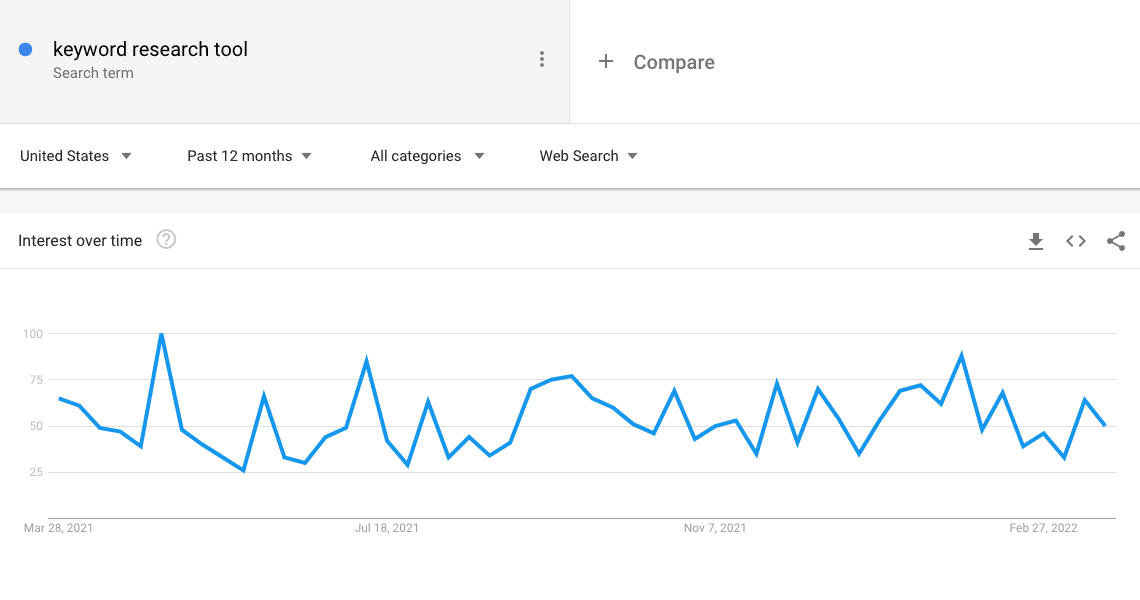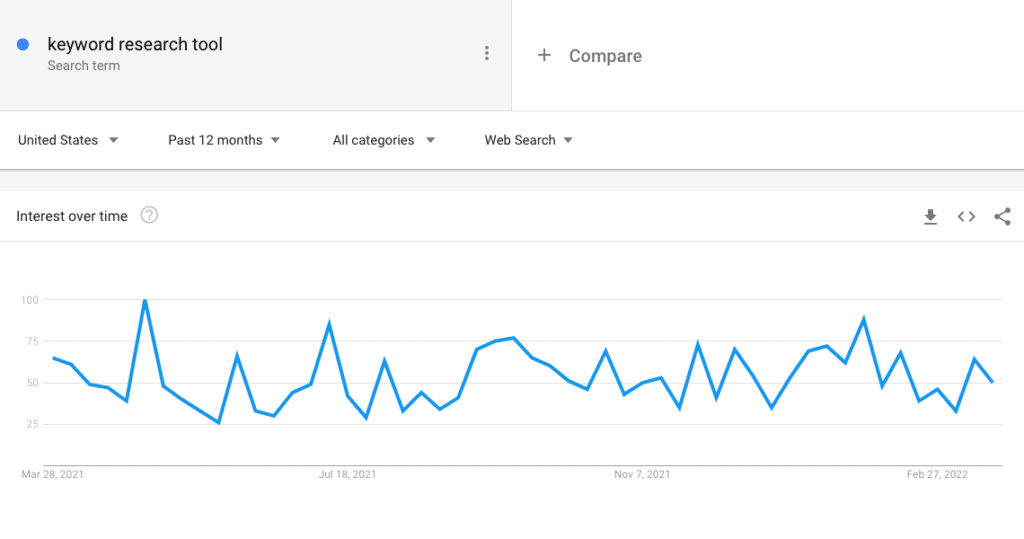 You can see the number of interests over time for your targeted keyword. Then you can decide if it's potential or not. Moreover, you can compare several keywords and see which one is superior.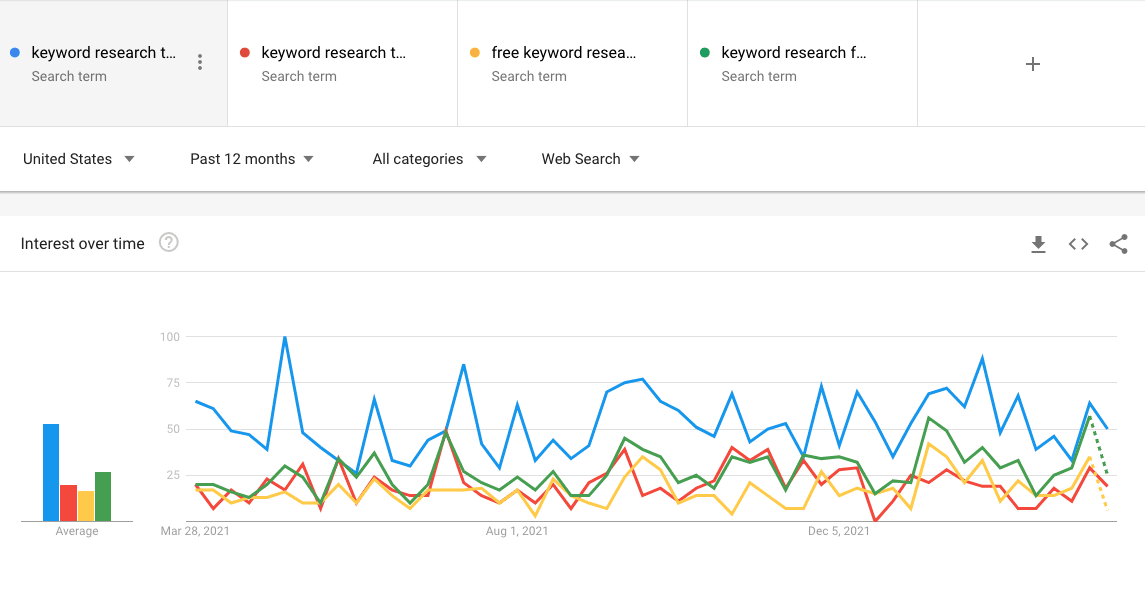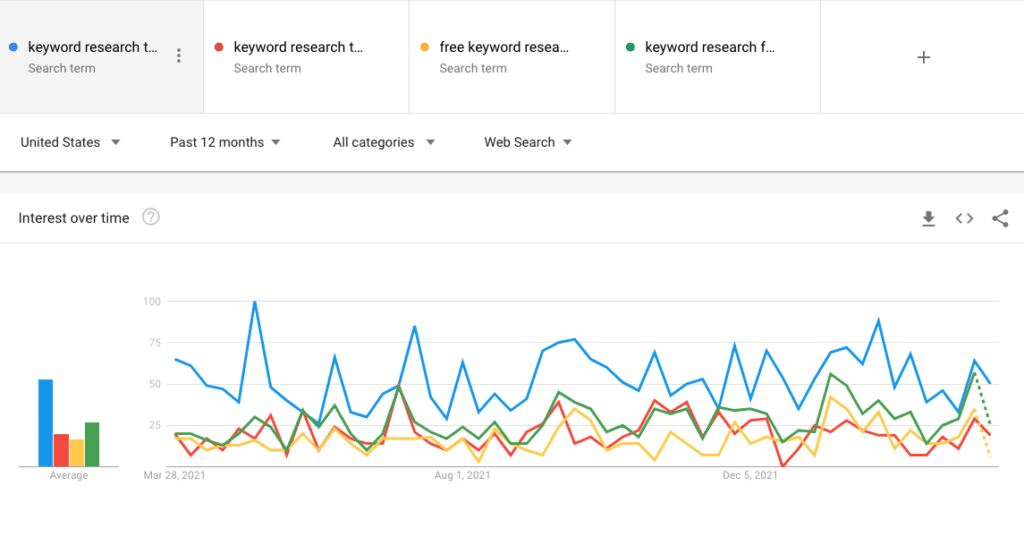 Our final keyword research tool on the list is Mangools. They have a fantastic keyword finder tool, as you can see below:
What we like about this tool is that you can see when the SEO difficulty is calculated:

You can browse through all the keywords and decide which keyword you want to target. Mangools color code the result from green to red: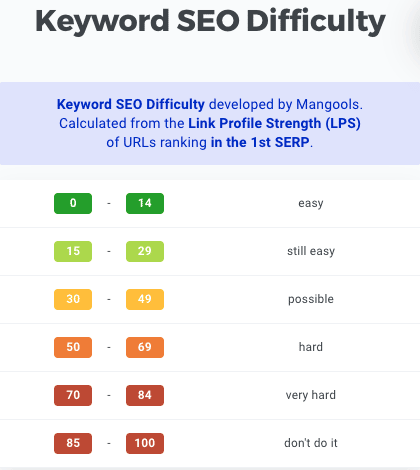 Moreover, Mangools make it easy for you by giving recommendations. In other words, it will inform you whether your targeted keyword is competitive. We suggest aiming for keywords with orange color for the best possible results.
Conclusion
To sum up, these are the 7 keyword research tools to improve your SEO. We hope you can try these tools and see which is more suitable for your needs.
Do you have any other tools that you use? Leave a comment down below, and we'll also try it.
---