This post contains affiliate links. We may receive a commission for purchases made through these links without any extra cost to you. Thank you for your support.
---
Today, we're going to talk about something else, which is related to affiliate marketing.
We believe you've heard about this previously—either you were browsing the internet or watching YouTube videos, you've seen the words somewhere. However, if you think affiliate marketing is easy, we hope what we're about to explain will enlighten your mind.
But first, we'd like to remind you this is a very long post. So, you might want to bookmark this page to read it later.
Without further ado, let's dive in.
The Honest Truth About Affiliate Marketing
Firstly, there is one main reason that motivates us to create this post. That is proper education, knowledge, and recommendation for people—like us who want or at least try to make money online.
We've searched on Google about: How to make money online at least once, right? You'll find so many clickbait headlines, such as:
"How to Make Money $XXX a Day."
"Earn $XXX just by doing X."
"Get $XXX a month with Affiliate Marketing."
You've read a blog or probably watched these videos and tried to follow in their footsteps, hoping you can earn money overnight. You're hoping for a miracle that someone will buy what you copied from what you've learned, and you can get the same result within hours as everybody does.
In reality, it doesn't work.
It's a bit disappointing, isn't it?
We know this post is risky, but we can't help ourselves. We're doing this because we don't want more people to get caught in the trap of affiliate marketing or any other get-rich-quick scheme. Well, to be brutally honest with you.
Here's the truth.
Feel free to save and share this infographic.
It summarizes everything we're going to explore in this blog post.
What is Affiliate Marketing?
Affiliate marketing is an advertising model where a company or person compensates third-party publishers to generate traffic or leads to the company's products or services. In other words, you're selling someone else's products or services, and you get a commission if someone buys that particular product or service.
Sounds pretty straightforward, right? Well, here's the honest truth. It's not as easy as it seems to be. Why? Because here's what everyone didn't tell you. Let's take another look at the definition above:
"…where a company or person compensates third-party publishers to generate traffic or leads to the company's products or services."
Do you see that part where we put a bold in it? That's what most people miss and get caught in the trap of making money online. Many people think of affiliate marketing as an easy shortcut where anyone can make money today as soon as yesterday.
Let's say you're just like us. You're starting a website or a blog and want to make money online promoting affiliate products by writing articles.
There are good news and bad news. Firstly, the good news is making a website for free is simple, and everyone can do it with a few clicks here and there. You can even sign up for affiliate programs, post your affiliate links within 30 minutes, and get them out on the internet.
Secondly, the bad news? You're back to square one. Why? Because you need people to see your website—specifically your post about the product you're promoting. You're hoping they will sign up and buy by clicking the link you provided. Would it be that easy?
Trust us. That kind of miracle wouldn't happen. We've been there, and we've been through this part. It takes us at least two months to generate our first affiliate income. It's no joke. You can read our income report for that.
The Honest Truth #1
Affiliate marketing is not a get-rich-quick scheme. It doesn't make you rich overnight.
How Does Affiliate Marketing Work?
Let us help you by putting a simple diagram of the process. You can call it a sales funnel, marketing flow, or anything else.
As you can see, there are at least six levels before you can convert a stranger into a customer. Six levels. Even worse, it doesn't include the process of driving traffic to your website.
The Honest Truth #2
There are six levels to convert a stranger into a customer that buys your affiliate offers.
You might say, "But there are many ways to bring traffic, isn't it?"
Well, the answer is yes. You can use Google Ads, social media, email marketing, and everything else to share your content.
However, if you'd like to know how to get started with affiliate marketing, you need to understand that driving traffic is not an easy task. That's why various reviews on our site cover website traffic from The Click Engine, LeadsLeap, Simple Traffic, and many more.
The Honest Truth #3
Driving traffic to your affiliate offers is the number one challenge in affiliate marketing.
Moreover, once you get traffic, it doesn't mean you will instantly make sales from whatever you're promoting. It takes hundreds and thousands of traffic before you can expect a conversion. Unless you have buyers' traffic all the time, which is most likely impossible.
The Honest Truth #4
Getting traffic doesn't guarantee sales. Unless you have buyer's traffic.
Is Affiliate Marketing Legit?
For us, this is a difficult question to answer. However, since we're here to help you decide, the answer is yes. It is legit, and you can earn money with affiliate marketing.
If you'd like to know how affiliate marketing could make millions of dollars worth of commission, you can search for people like Pat Flynn and Neil Patel. These guys have made millions with affiliate marketing.
However, you can't expect to be like them overnight. They have been building their brand from scratch. It's not a short-term business where you can get rich fast and walk away. It doesn't work that way.
The Honest Truth #5
Affiliate marketing is great for long-term business. Not as a short-term business.
Once again, affiliate marketing doesn't make you rich overnight. It is not a get-rich-quick like many people said. So, we must be careful because many scams are disguised and advertised as affiliate marketing.
We didn't mean to scare you with our statement. However, you need to know that several affiliate marketers are selling their products and targeting people who want to make money fast. It's not your fault that you fall into their trap.
Why? Because the way they're trying to lure you is by utilizing an elaborate effort through their sales page combined with mesmerizing sales copy that tickles your emotion.
Believe us. We've fallen into these traps frequently and lost a lot of money. That's why we decided to start our own site and provide honest reviews and recommendations to people. Above all, we don't want to regret anything we buy online ever again.
The Honest Truth #6
Beware of this fact. There are many scams advertised as affiliate marketing.
You might ask, "Are you trying to scam me through this post?"
No. Everything we've recommended so far is carefully studied and checked. We had our own rules when we were promoting affiliate products or services. We'll talk about this later.
Successful Affiliate Marketing Examples
There are many great examples out there. For instance, you might have heard about Gear Patrol and Everyday Carry. What they do is write a review of several products. After that, they publish it on their websites. If someone buys through their affiliate links, they receive a commission.
We know what question you have in mind. "How is this possible?"
Here is how it works.
When you promote someone else's product or service, you promote it using a custom link called an affiliate link. This link is tracked by the owner of the product you promote. So, if someone buys through your link, the owner knows the sales came from you.
How to Start Affiliate Marketing With No Money?
We received a lot of questions on how to start affiliate marketing with no money. So, we would like to help you by explaining how to do affiliate marketing based on our experience.
We will walk you through the steps while answering several questions you might have in mind and help you decide whether it suits you or not.
Step 1: Choosing Your Niche
The first step of starting affiliate marketing is to choose your niche. A niche is something you want to talk about on the internet. You can think of it as a category of things. You can talk about books, movies, apps, technology, health, spirituality, etc.
After that, you can narrow it down to a specific target audience. For example, there are a lot of books on the internet. You might want to narrow your niche to books about marketing or self-help.
Choosing your niche is one of the most important things to do. Why? Because your goal is to rank high on Google. So, more people are exposed to your content.
More visitors mean a higher probability of people buying your affiliate offers. In fact, this is the foundation of affiliate marketing. Many people didn't understand this foundation and stopped.
Step 2: Create Your Website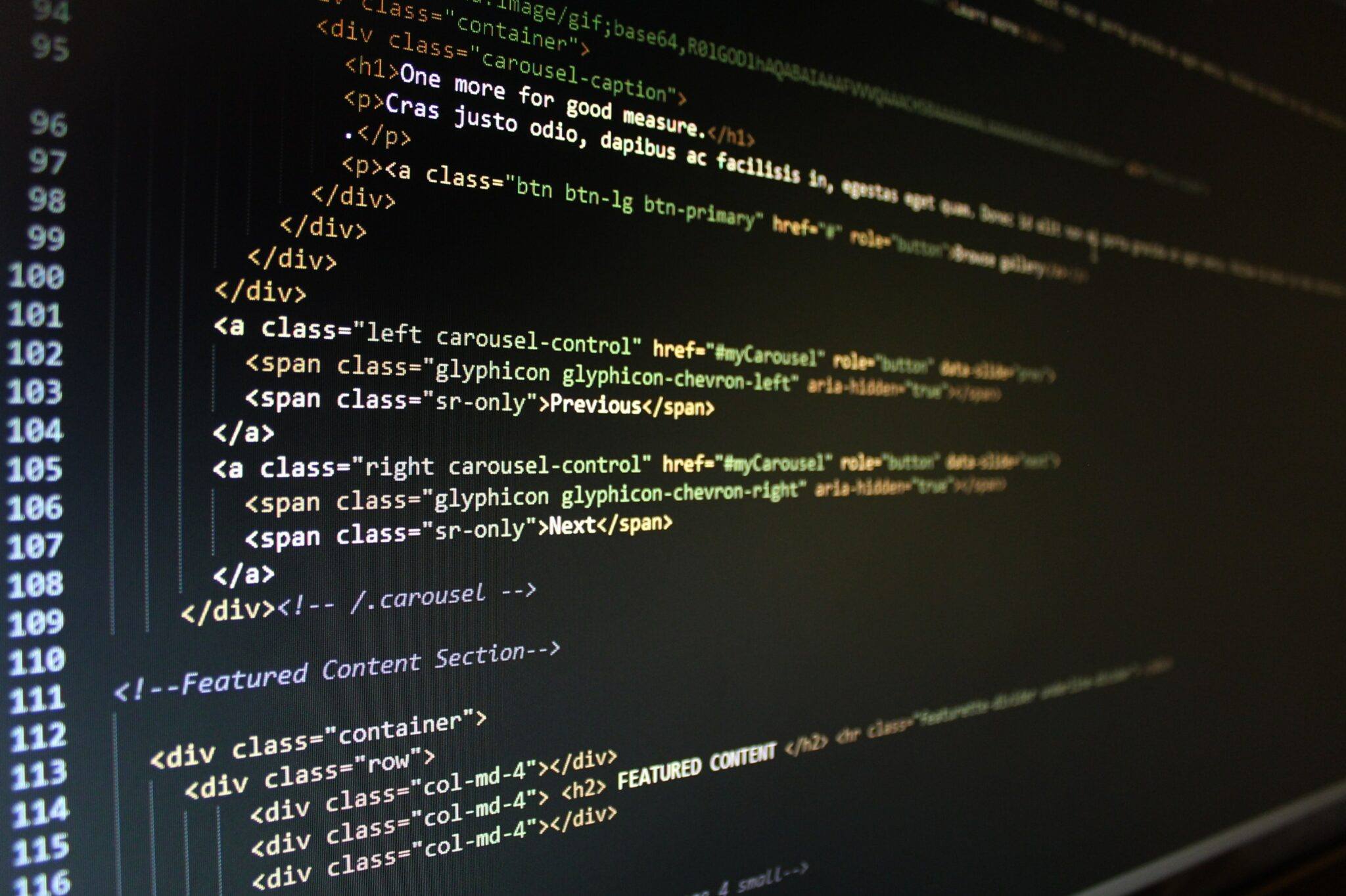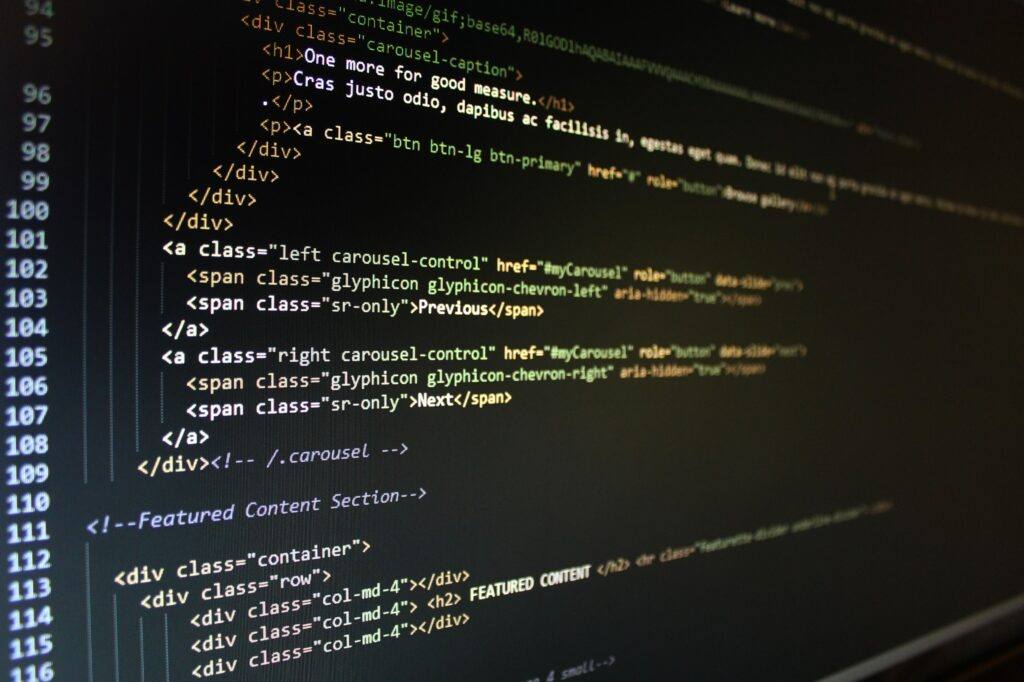 The next step is simple. You need to create a website. Why? Because you need a medium to write about your niche. Moreover, having a website is considered a long-term investment for your business.
There are many options where you can create your website for free. For example, you can create a free site with WordPress, Blogspot, Wix, and even Google Sites.
At first, you don't really need to buy a domain name for your site. Why? Because your first task is to create an article about your niche.
If you don't want to invest in a website, you can try to write on Medium or LinkedIn. But, before that, you need a product or service related to your niche, so you can write about it. That brings you to the next step.
Step 3: Choosing Your Products or Services
As an affiliate marketer, your job is to curate your offers. Would you promote something that doesn't work or seems to overpromise? We don't think so. You would be embarrassed to learn that you've been promoting a scam, don't you?
That's why we're going to share our rules with you. Feel free to use them as your guide to decide if you want to promote a particular affiliate program.
3 Rules To Help You Choose Your Products or Services
Rule #1 – Never promote something that offers you an almost immediate result
Why? Because an immediate result will trigger your brain to act as soon as possible. What's more suspicious than forcing someone to buy immediately? We believe affiliate marketer should curate their content and avoid misguiding their readers with false information.

Here at We Recommend, we want people to be satisfied after buying the products or services we recommend on our website. If you regret buying something in the past, look back again at the sales page or any blog post where you came from and look for anything that says immediate results. You might buy it because of that.
Rule #2 – Follow your guts
We invented this rule based on our experience. Always read the sales page and stop if you're feeling uneasy. Even though you think you're not intuitive, humans can sense if there is something fishy about the page you're reading. However, this might not work with videos because audio-visual information is far more convincing than reading a blog post or a sales page.
Rule #3 – Make a note for fishy products or services—including the name of the creator
Here's the truth. Several suspicious affiliate products or services will emerge in the future with different names. But, if you look closely, it is almost identical to the previous one. The only thing they're adding is a couple of features and add-ons. Many affiliate marketers who create and sell their products will hate us with these rules, but we don't care. It's for the good of the people.
So, which affiliate marketing companies or programs should you join? Based on our experience, you should join as many as you want, as long as it is related to your niche. Here is a list to help you:
ClickBank
Amazon
ShareASale
Warrior+Plus
Let's explore these lists one by one.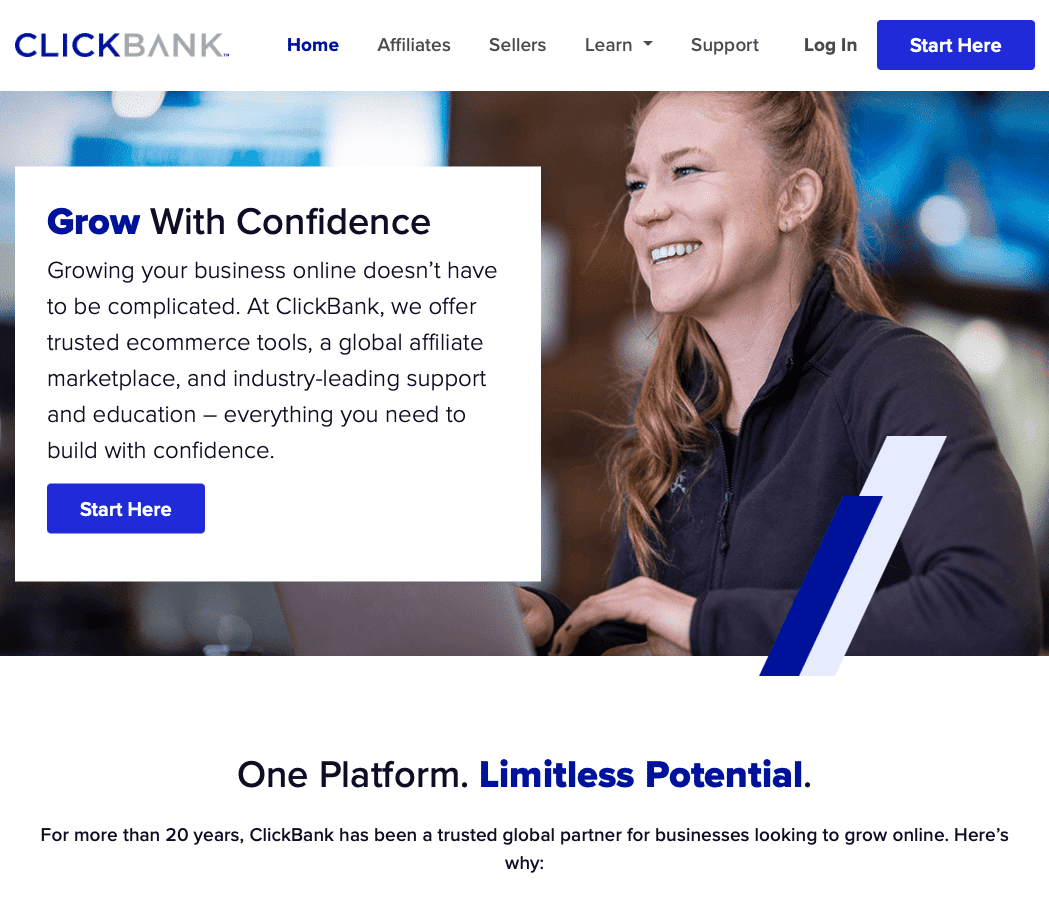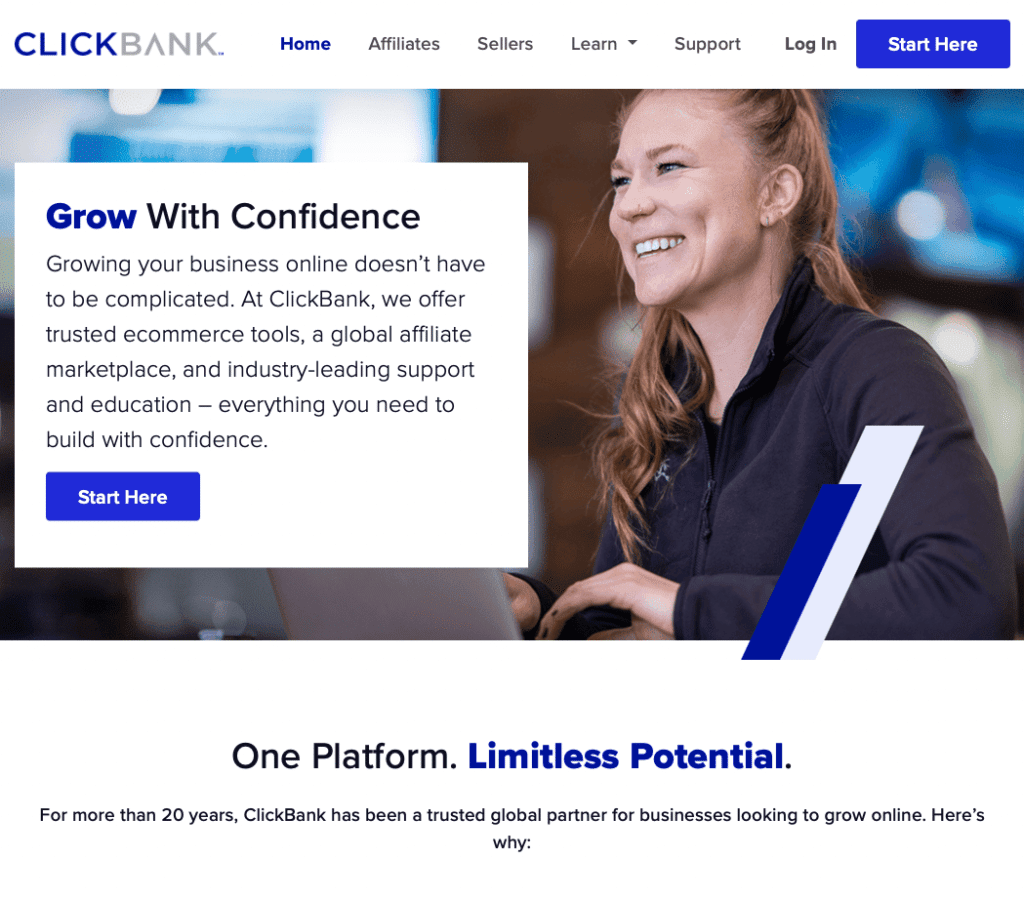 According to Investopedia, Clickbank has 4,000 unique products on its site. This is one of the most used platforms to find affiliate products or services. If you're in the health and weight loss niche, you probably heard about Okinawa Flat Belly, Exipure, Java Burn, Tea Burn, and The Smoothie Diet. All these products came from ClickBank.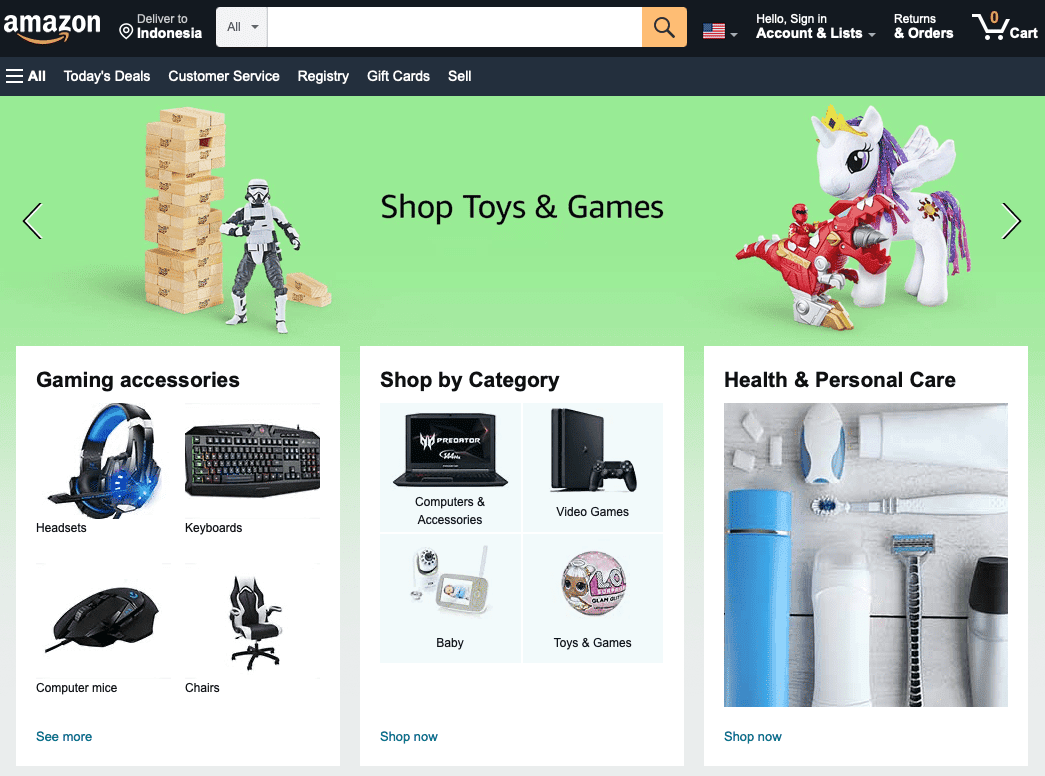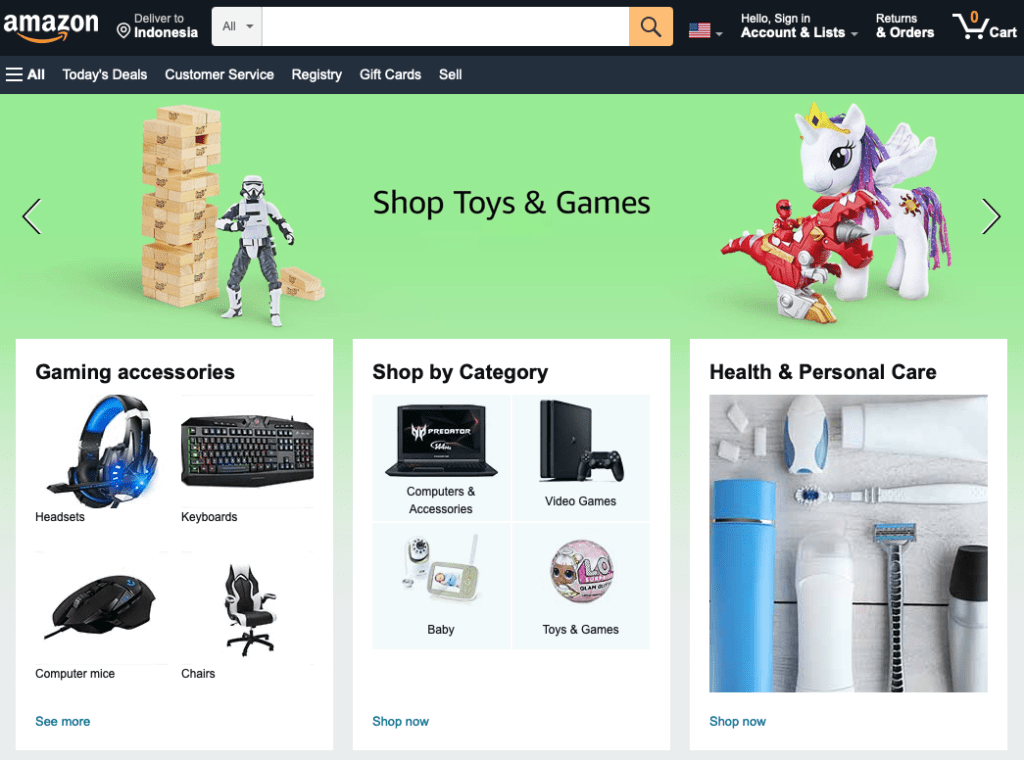 Now, who doesn't know Amazon? Amazon allows you to promote thousands of products with various commissions. You can find everything on Amazon. We recommend it if your niche is related to technology and electronic products such as monitors and tech accessories.
This is another popular affiliate marketing program where you can find great products from various niche industries. They have more than 4,800 merchants, and you can choose any of them based on your niche. After that, you can start promoting your affiliate links to your audience. However, ShareASale requires your website to have traffic before you can get approved to promote its merchants.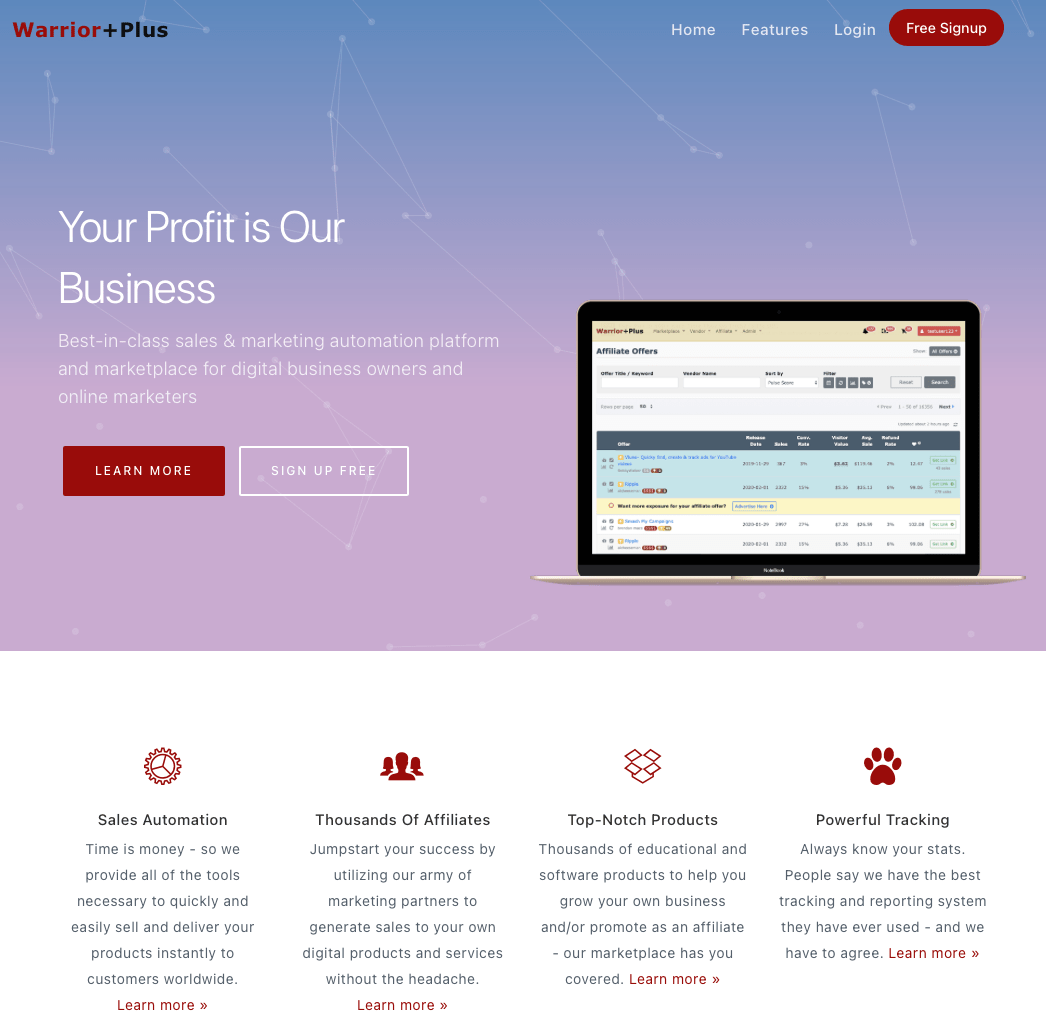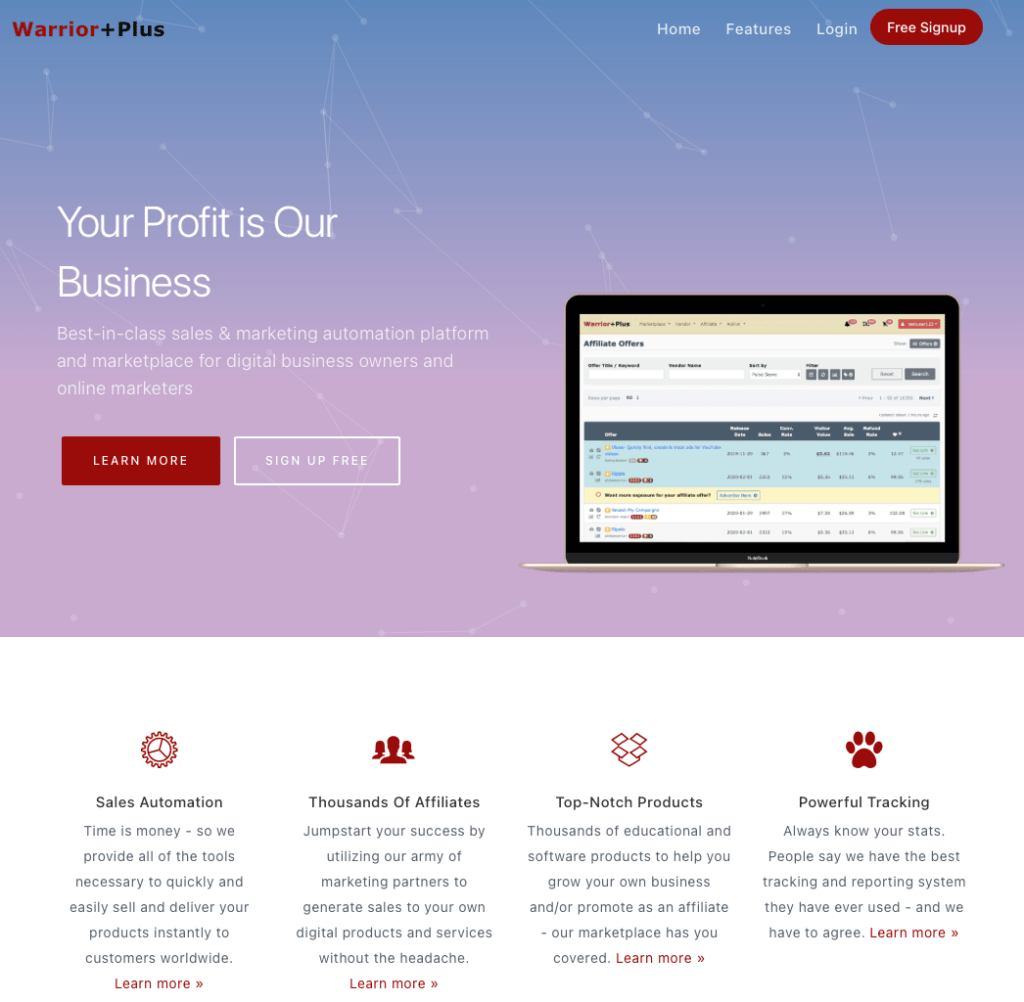 If you're in the make-money-online niche, you should join WarriorPlus as soon as possible. These are the homes of many affiliate marketers like yourself. The main differences are they promote their own products. You can find a lot of affiliate programs, courses, and software on this site.
However, you need to apply and be approved by the sellers. Some sellers may reject your application because you don't have a record of selling WarriorPlus products.
Pro Tip💡
There are many other affiliate programs out there. You can even do a Google search to find it. Make sure to read and comply with all the terms and conditions—so you don't get banned.
Step 4: Write Content
Now, you have your niche and your products. It's time to start writing your content. Since you're doing affiliate marketing with no money, there is only you to write your content. You can't hire anyone or buy any software to help you. Don't worry. We're here to help you. There is no need to spend any money on writing content.
What should you write about? The answer is it depends on you. For instance, you can write about how-to, reviews, and product or service comparisons. As long as it's related to your niche, you should know what to write.
Many people find it hard to write because they lack one thing, research. Why do you need to do research? Because you're going to write a lot. Without proper research, you can not explain your offer to your audience.
What do we mean by a lot? You need to write at least 1,000 words for each of your posts. Is it too much? Not really. We suggest writing more if you can do it. Why? Because you need around 1,000 – 1,500 words to get Google to notice your content. But, if you can cover everything in a concise post, you can do less.
This post has around 3,500 words in it. We wouldn't be able to write this much without any research. If you're finding it hard, we've made a simple guide to help you.
Write at least 1,000 words for each of your posts.
Have at least 5 headings.
Create a killer headline.
Use short sentences to write your content.
Don't forget to use bold and italics to vary your content intonations.
Add pictures, numbers, and data related to your offers.
Break your content into headings and sub-headings.
Always double-check your content for typos.
Do insert your targeted keywords in your content.
Don't forget to put your affiliate links.
Use SEO plugins to help you write.
Always have a conclusion at the end.
Always state you may earn a commission if someone buys through your affiliate links.
If you follow this guide, writing 1,000 words will be much easier than you think. If you're experiencing writer's block, you can use AI copywriting tools to help you brainstorm ideas. However, we would remind you that whatever you write, never copy-paste it from someone else's post. Plagiarism will never get your content ranked on Google.
Step 5: Promoting Affiliate Offers
After you've finished your content, it's time to promote it. You already have your content. In fact, you already published it. However, you don't see any traffic coming to your site.
Well, this is the honest truth behind affiliate marketing. At the end of the day, someone must see your affiliate offers. Otherwise, you can't make any sales. So, you need traffic coming to your site.
There are at least two things that you can do to promote your affiliate offer without spending any money.
Social Media
You can promote your offers on social media. You can join Facebook Groups, post on Twitter and Instagram, create a pin on Pinterest, and even post on Linkedin. You want to generate genuine conversation on social media. That's the best way to promote your content and drive traffic. Never, ever spam your content. It won't get you anywhere.
Another social media that you can use is Quora. We're not quite sure if we can call it social media. You can think of it as a place where you can answer every question related to your niche.
Sharing your knowledge on Quora can help you drive traffic to your site. You can add links to your site while answering questions. However, make sure to write a proper answer. More importantly, never copy-paste the same answer for a similar question. Try to elaborate and rephrase your answer to sharpen your writing skills.
Traffic Exchange Sites
So, where can you get lots of traffic for free? The answer lies in the traffic exchange sites. There are a lot of websites where you can promote your offers for free. To name a few, you can use TrafficAdBar or LeadsLeap.
There are pros and cons to using this kind of service. Sure, you'll get traffic. But, it is cold traffic. In other words, you're inviting someone to view your site by advertising it for free. To get your site viewed, you need to surf other sites. That's why it is called traffic exchange.
Up until now, you can still do affiliate marketing with no money. So, what happens after this? We will answer one of the most fundamental questions. Stay tuned!
Step 6: Making Money From Affiliate Marketing
As we've already mentioned, affiliate marketers make money from commissions. So, here is a tricky question for you. "How can affiliate marketing help you make money if you're doing affiliate marketing with no money?"
We've thought about this question for some time. Regardless of what everyone said, we thought the answer was pretty straightforward.
You can't do affiliate marketing with no money.
Allow us to explain this. There are a lot of free affiliate marketing courses out there on the internet. Many will tell you that you can start affiliate marketing with no money.
Yes, we've been there like you. But, to get a result, you need to invest in proper education. We choose our words carefully here.
Invest. Not spend.
Investing means you'll get something in return in the long run. That's why there are a lot of scams associated with affiliate marketing. We've seen people fall into these traps. Before they realized it, they had spent hundreds and thousands of dollars on the so-called guarantee system.
You need to understand that affiliate marketing will never be an overnight success. It is certainly not a get-rich-quick scheme. If you plan on having a website like ours, you still need to pay for a domain name and a decent hosting plan. That alone needs around $60-$100 per year.
The Honest Truth #7
You can start affiliate marketing for free. But, in the end, you still need to spend money.
Now, where should you invest in proper affiliate marketing education?
There are a lot of resources out there, such as YouTube, blogs, and many more. Based on our experience, it would be best to learn about affiliate marketing on Wealthy Affiliate. Feel free to read our comprehensive review about it.
The Honest Truth #8
You need to invest in proper education to be successful with affiliate marketing.
Conclusion
There you have it. These are 8 honest truths about affiliate marketing you might not know. We hope this article could help you understand more about affiliate marketing and what many people out there didn't tell you about it.
For those who think affiliate marketing is easy, we hope you can also tell your audience the truth. Oversimplifying affiliate marketing to get a non-refundable payment is similar to a scam.
Above all, affiliate marketing is a long-term business. If you build it from scratch and keep doing it, you can run it into an auto-pilot and generate unlimited income. The sky is the limit to earning commissions with affiliate marketing.
---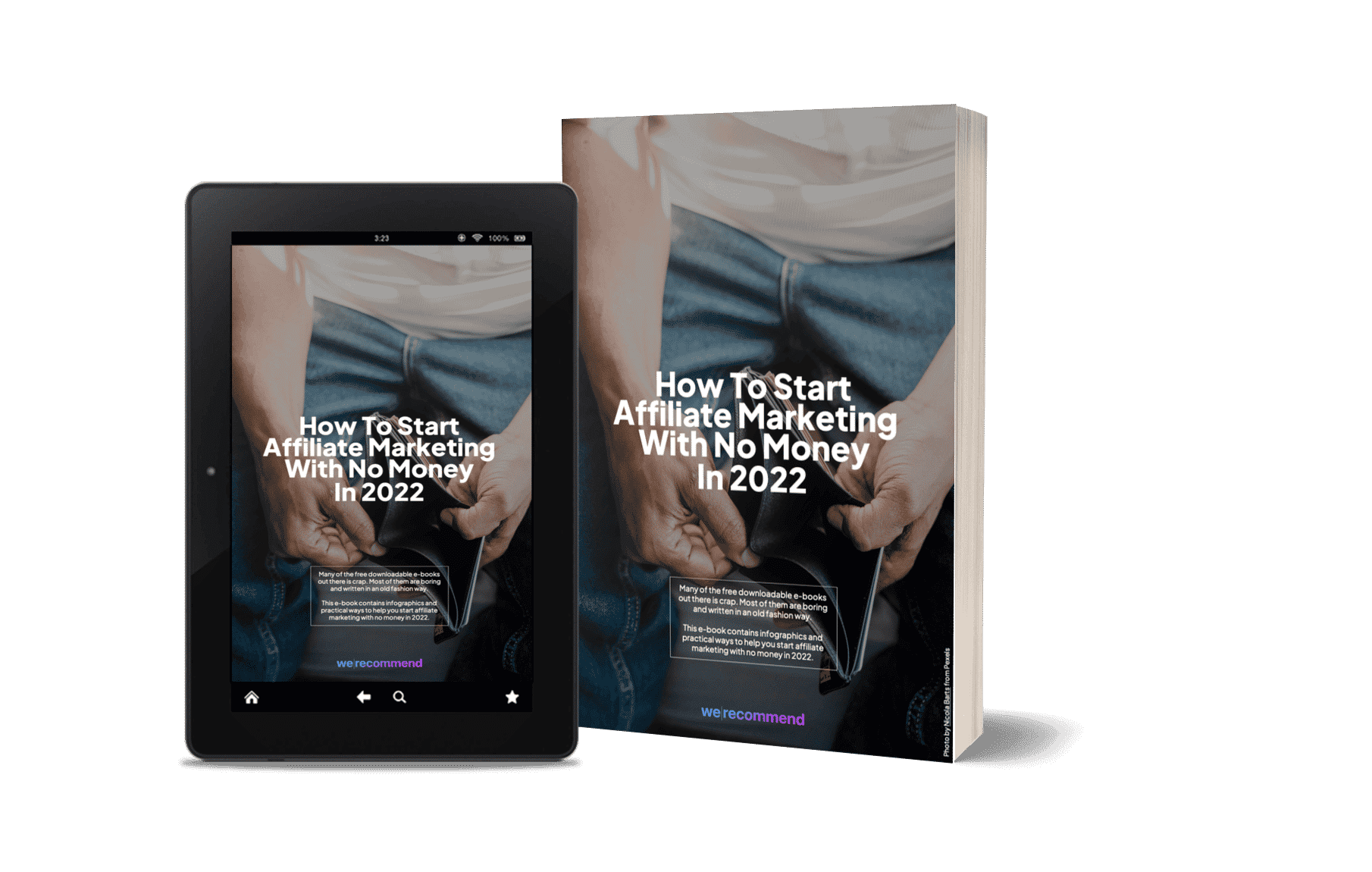 How to Start Affiliate Marketing With No Money in 2022
Many of the free downloadable ebooks out there is crap. Most of them are boring and written in an old fashion way. This ebook contains infographics and practical ways to help you start affiliate marketing with no money in 2022.
---
Sugiya is the Writer and Owner of We Recommend. He is passionate about helping people make better decisions when buying things on the internet.