---
So, you're looking for a Simple Traffic review to find out if it's a scam or a legit platform to drive traffic to your site, aren't you? Well, you've come to the right place.
In this article, we'll learn about Simple Traffic and its offer to drive genuine traffic to your website or affiliate links.
Let's dive in!
Is Simple Traffic a Scam or Legit?
Simple Traffic is a legit service to drive traffic to any link you want. However, based on our experience, you can't guarantee 100% human traffic with this service. More importantly, what worked two years ago might not work today. So, it's better to test it out first with the 5-day free trial option than jumping right into the monthly subscription plan.
What is Simple Traffic?
Simple Traffic is a platform you can use to drive real visitors to any link you want through forwarding software. Simple Traffic claims its visitors are real and not bots. It seems too good to be true, isn't it? Fortunately, they offer a 5-day free trial to show you how it works. Moreover, the amount of traffic delivered is 2,500 on the free trial. That's 500 traffic per day. We think it's a high amount of traffic if you just start working on your website.
How Does Simple Traffic Work?
According to the information on their website, Simple Traffic redirects visitors from their rented websites or parked domains with large amounts of traffic from around the world. These visitors will be checked based on demographics and filtered to match your targeting requirement. After that, matching visitors will be forwarded to visit your link.
Based on this explanation above, the method of traffic forwarding seems legit, so we checked their FAQ section and found this information.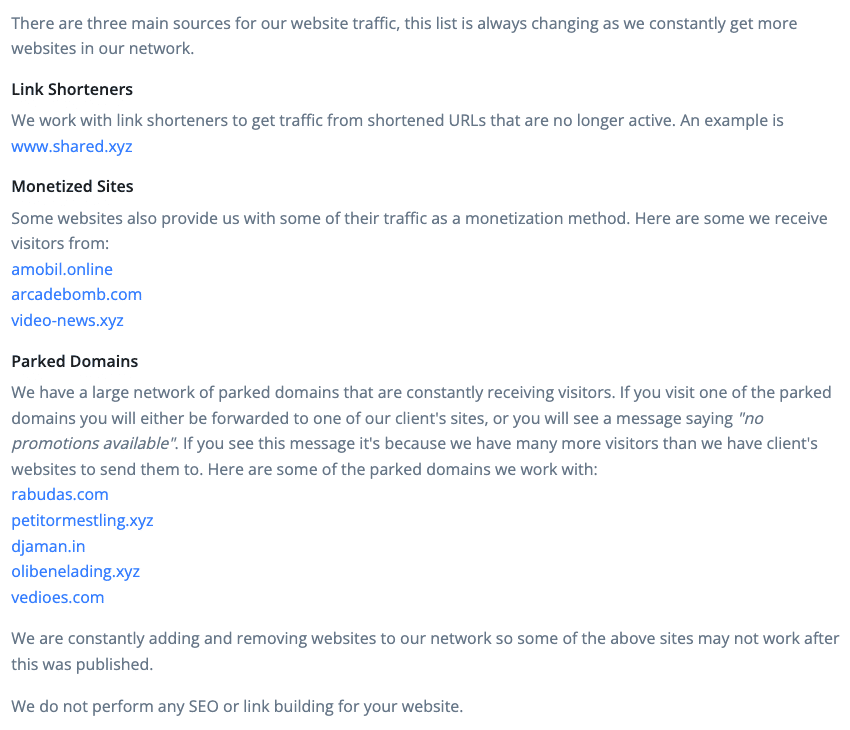 As you can see from the list of websites, these domains seem a bit fishy. So we'd like to dig deeper and check on Similarweb for more information. However, none of the links are working but two of them. Here is the stat of one of them.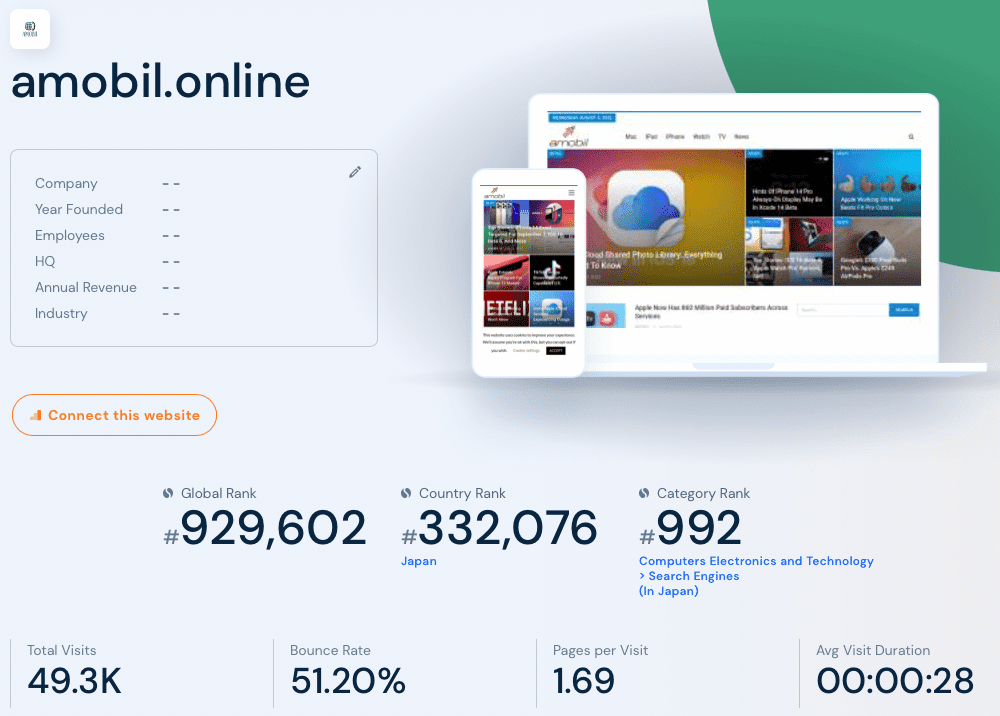 Even though it was stated that Simple Traffic has an extensive network of these sites, we are a bit skeptical about it. However, there is one video testimonial stating that this system works. Take a look at this.
Well, here's the thing. This video was quite outdated. It was published in 2020, and the person who promoted it used Simple Traffic to do CPA marketing. It might work back then, but looking at the present situation, we have no choice but to doubt it.
Simple Traffic Pricing
As you can see from the screenshot above, there are 9 plans you can choose from, starting from $15 a month to a whopping $400 a month. The Festival Plan will cost you $50 per month, and you'll get 60,000 visitors every month. If you'd like to try it, we suggest using the 5 days free trial to drive 2,500 visitors to your desired link.
Simple Traffic Pros and Cons
As you might have guessed, there are more cons than pros to using Simple Traffic to drive traffic to your website or affiliate link.
Pros
You can try it for free for 5 days.
Cons
You simply can't trust the process of traffic forwarding.
You might hurt your website bounce rate when you use Simple Traffic.
There is no guarantee of 100% human traffic.
Simple Traffic Alternative
If you're looking for a Simple Traffic alternative, there are several other options you can do, such as:
However, our best recommendation is My Lead Gen Secret. We think one of the best ways to drive traffic is by utilizing email marketing, and My Lead Gen Secret has been working well to do that for us every day.
Frequently Asked Questions
Can you promote multiple URLs with Simple Traffic?
One subscription allows you to input one URL. However, you can change it anytime you want.
Does Simple Traffic offer a refund?
Yes. If you're unhappy with the service, you can request a refund within 30 days after subscribing to one of the offered plans.
Is Simple Traffic safe?
Based on our experience, Simple Traffic is safe to use for websites without Google AdSense. You might get penalized for doing so.
Conclusion
To conclude our Simple Traffic review, Simple Traffic is a legitimate service you can use to drive traffic to your website or blog. However, there is still a big question about whether it is human traffic or a bot that visits your site. For us, it's just too shady to decide right now. If you're interested in exploring this service, we suggest using the 5-day free trial to see if it works for you.
---