This post contains affiliate links. We may receive a commission for purchases made through these links without any extra cost to you. Thank you for your support.
---
In this Speechelo review, let's find out if this is the best text-to-speech AI voice-over.
Nowadays, you'll need a voice-over to create engaging and captivating videos. If you're confident enough to show your face on YouTube, you can do it with your voice. However, not everyone can do that.
There are two potential solutions to this situation. You can hire freelance voice-over artists through Fiverr, which could cost you $5 to $175 per 150 words. However, if you're planning to create at least 3 videos, you'll spend at least $1,000+ for their service. If that's not a problem, feel free to hire them.
The second solution is to use Text-to-Speech AI Voice-Over programs like Speechelo to help you. So, in this review, we'll learn more about this software and how it could help you create a professional voice-over with just a few clicks.
Without further ado, let's dive in.
What is Speechelo?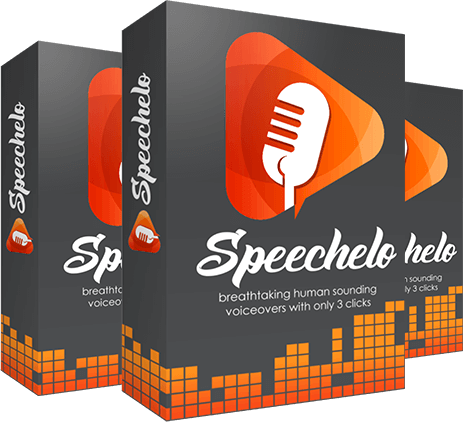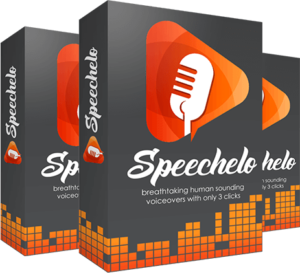 Speechelo is a text-to-speech AI voice-over software to help you generate a professional voice-over that sounds like a human within a few clicks. It uses AI to convert texts and read them with AI voice. In other words, you need to have a pre-written script before you can use Speechelo to produce your voice-over.
Pro Tip💡
If you find it challenging to create a professional script, you can utilize AI to help you write your first draft. Check out these free copywriting tools.
You can use Speechelo to fill in your videos and edit them afterward. Many online and affiliate marketers use them to create sales videos or training videos to promote their online courses or affiliate programs. However, it will only generate an audio file at the end of the process, so you will still need to edit and match it in your post-video editing.
Speechelo Features
We will highlight some of the best Speechelo features to help you decide if it's the best text-to-speech AI voice-over generator available online.
30 Voices in 23 Languages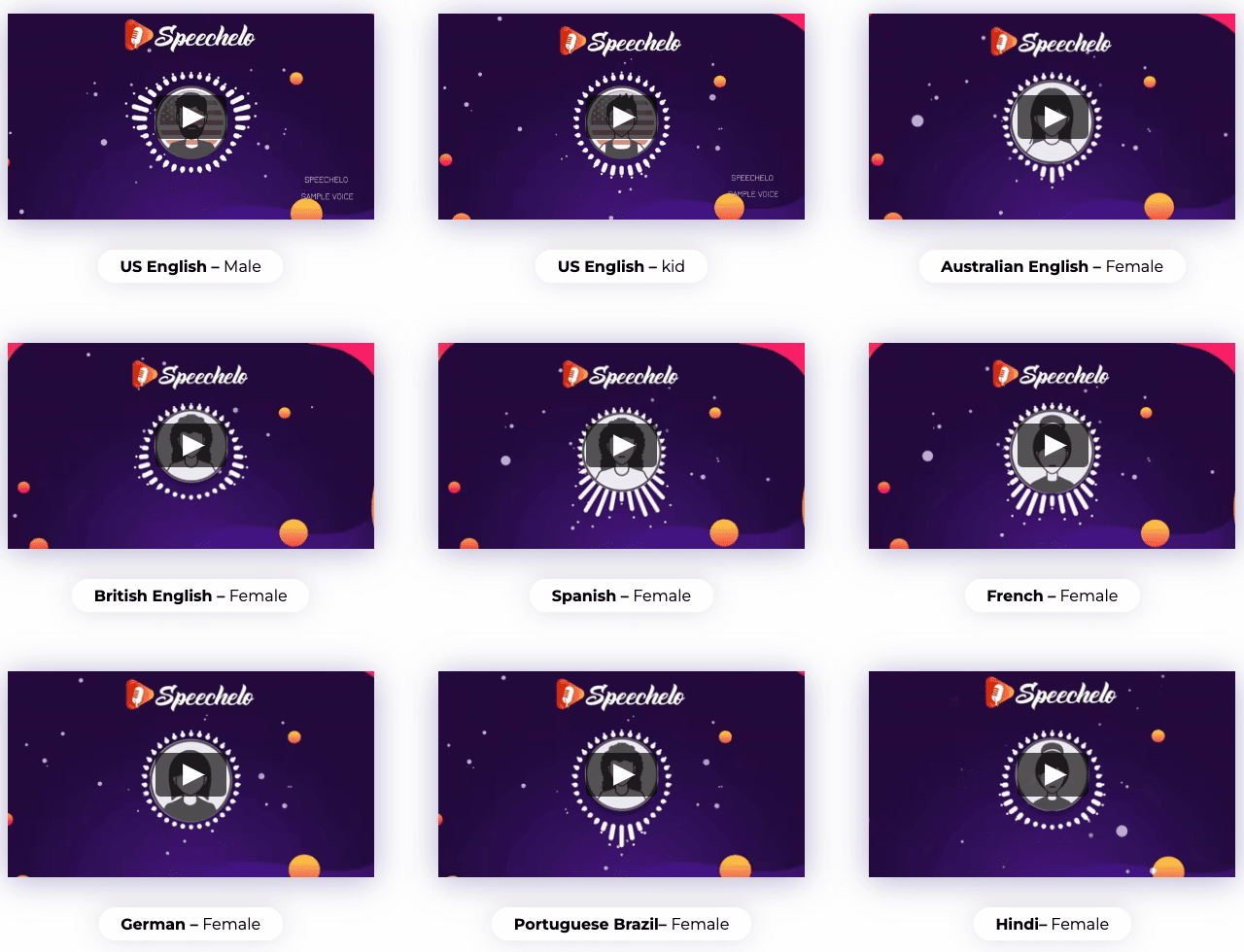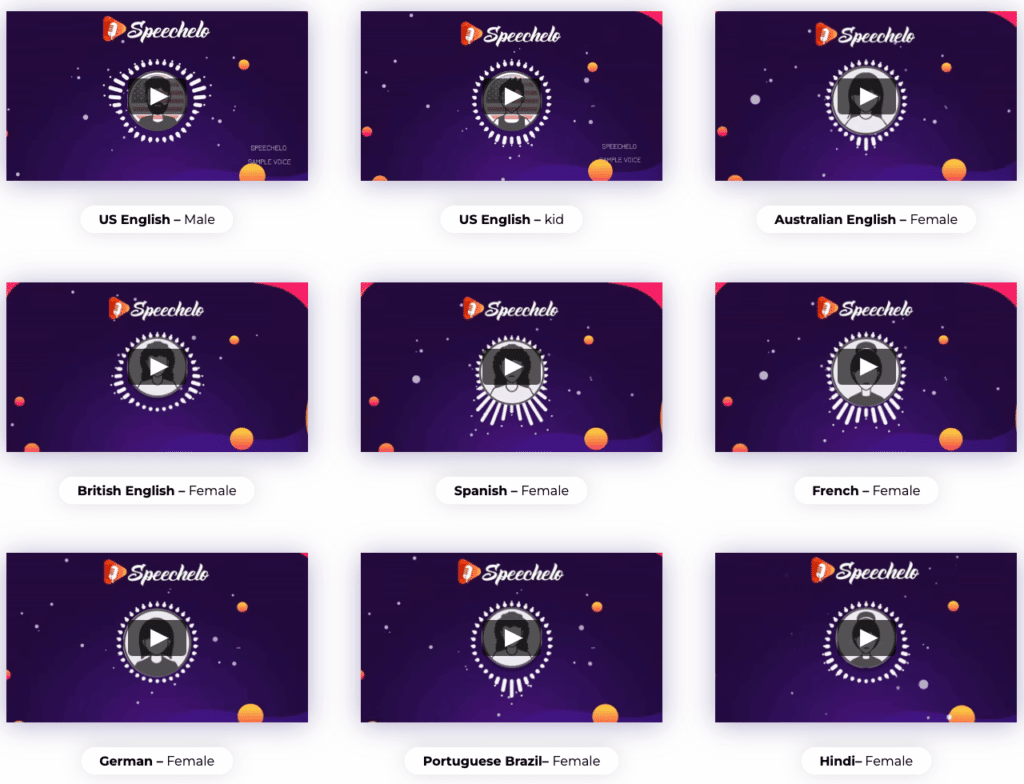 Speechelo has 30 voices available in 23 different languages. Moreover, you'll have the option to choose both male and female voices for your videos. If you head to their site, you can hear the voice samples beforehand. So, you'll know which one to use and which better suits your video.
Breathing, Pauses, Tones Variations, Speed, and Pitch
If you have watched a few faceless YouTube videos, you'll notice that most of them use AI voice-over to deliver their messages. However, not all AI voices are created equally. Some of the AI you might have heard sounds robotic, and they don't sound natural.
That's not the case with Speechelo because these AI voices have features to add breathing and pauses between sentences to make them sound more natural. Moreover, you can also customize the voice tones to better suit your video. Some videos might need a serious tone, while others might need a more joyful tone of voice to deliver a better message.
Lastly, before you can use it on your video, you can customize the speed and pitch of your AI voice-over to match your desired taste. It's needed to ensure everything is smooth before adding them to your video timeline. So, you don't waste time mix-and-matching them later on.
Online Text Editor
Once your script is ready, you can add them to Speechelo and let AI add punctuation marks to make your sentences sound more natural. If you have experience in script writing, you can add and customize them according to your taste.
Speechelo Pricing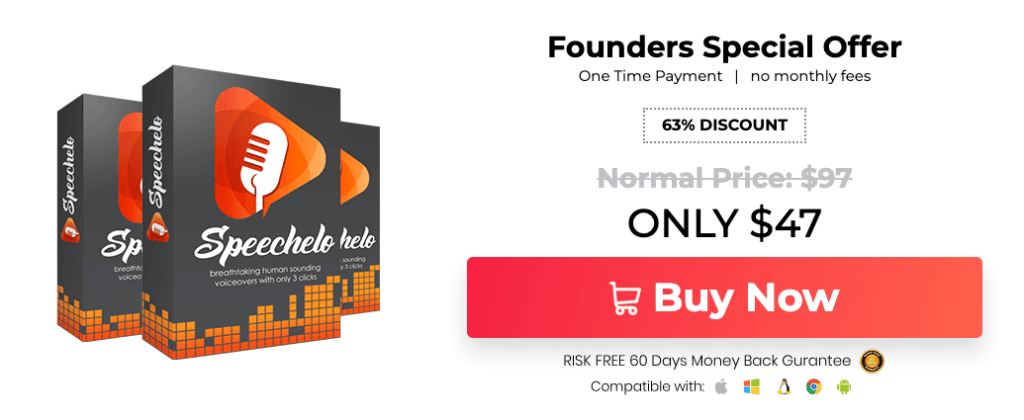 Speechelo is available for a one-time payment of $47 and backed up with a 60-day money-back guarantee. It's a 63% discount from the usual price of $97. In other words, you don't have to pay a monthly subscription to use this software.
Speechelo Pros and Cons
Compared to other text-to-speech software, there are several pros and cons to consider before purchasing Speechelo.
Pros
One-time payment of $47.
Speechelo is a cloud-based software. So, you can access them anywhere.
Natural-sounding voice-over quality for both male and female AI voices.
Various features to customize voice-over.
Cons
Limited amount of AI voice-overs.
Inability to provide AI voice-overs with dialects.
You can't edit a video with Speechelo.
Frequently Asked Questions
Can you use Speechelo for free?
Unfortunately, you can't use Speechelo for free. However, Speechelo is backed up by a 60-day money-back guarantee, so you can ask for a refund if you think it's not what you need.
Is Speechelo a cloud-based software?
Yes. Speechelo is a cloud-based software, so you can use it anywhere as long there is an internet connection. You can upload your text and download your AI voices within minutes.
Conclusion
To summarize our Speechelo review, we think it's not the best text-to-speech AI voice-over software available, but it's one of the best alternatives for people looking for a one-time payment software to create an AI voice-over.
One of the downsides of using Speechelo is you can't create a video with it. We prefer to use Fliki for a better video creation process because you can also create a video with Fliki. However, if you're an experienced video editor, you can try using Speechelo because it has a 60-day money-back guarantee. We think it's a great deal and worth considering.
---
Sugiya is the Writer and Owner of We Recommend. He is passionate about helping people make better decisions when buying things on the internet.