This post contains affiliate links. We may receive a commission for purchases made through these links without any extra cost to you. Thank you for your support.
---
So, is it better to write your own web copy or to outsource? This question might come to your mind if you have just started your website. Whether you're doing affiliate marketing, email marketing, or anything else on the internet, everything will involve one task: writing.
You can't avoid this task because it's one of the main reasons to support your activity by communicating with other people through your writing. This is especially true if you run an honest review and recommendations site like ours.
In this article, we'll try to highlight and answer this question and provide the best possible answer, and hopefully, you will have enough reason to choose which one is better for your situation.
Without further ado, let's dive in!
Is it Better to Write Your Own Web Copy or to Outsource Them to Freelancers?
Based on our experience, there is no clear answer to which one is better. However, judging by the situation, money is one of the deciding factors in outsourcing copywriting. Generally speaking, it would be better to write your own web copy because it's your business. Nothing is more rewarding than starting a business from scratch and growing it into a successful business.
Why Should You Write Your Own Web Copy?
When we started our website a few months ago, the same question came to our minds. It's so tempting for us to hire a copywriter to write for us, and there are several reasons that we prefer to write our own web copy instead.
To give you a context about our situation, we have no idea about writing in English because it's not our primary language. Moreover, we don't have money to hire a copywriter at that time, so it would be better for us to learn about copywriting. However, even writing 300 words for our About Page is challenging at that time. It's not what we expected when we wanted to launch our online business. Long story short, we have no other option than to write ourselves.
Benefits of Writing Your Own Web Copy
But, as time goes by, we found many benefits to writing our own web copy while learning about copywriting. Here are some of them.
You are the owner of your business. You know your business better than anyone else. How would you expect people to trust your business if you don't know how to explain it? Makes sense?

Writing is hard if you rarely write. We wouldn't lie about it. At first, it was really tough. However, the more you write, the easier it gets. Since writing requires practice, you shouldn't worry about getting it right in the first place.

Writing means you need to understand what you're talking about. To be able to communicate your message, you need to do research. We are more knowledgeable every day because of writing.

Writing your own web copy will help you develop your own writing style. It's probably the best benefit of writing.

You can get paid to write. In fact, we got a payment twice for winning an affiliate contest held by Rank Math. You can see it on our income report.
If your situation is similar to ours, you shouldn't hire a copywriter until you've tried it yourself. With all of these benefits, writing is totally worth learning. It's one of the top 5 skills you need for any business.
Why Should You Outsource Copywriting?
Now, on the other side of the coin, you might be wondering why you should outsource copywriting in the first place. Well, one of the main reasons is efficiency. Outsourcing copywriting is like having an employee working for you to write on your behalf. So, you can focus on other things.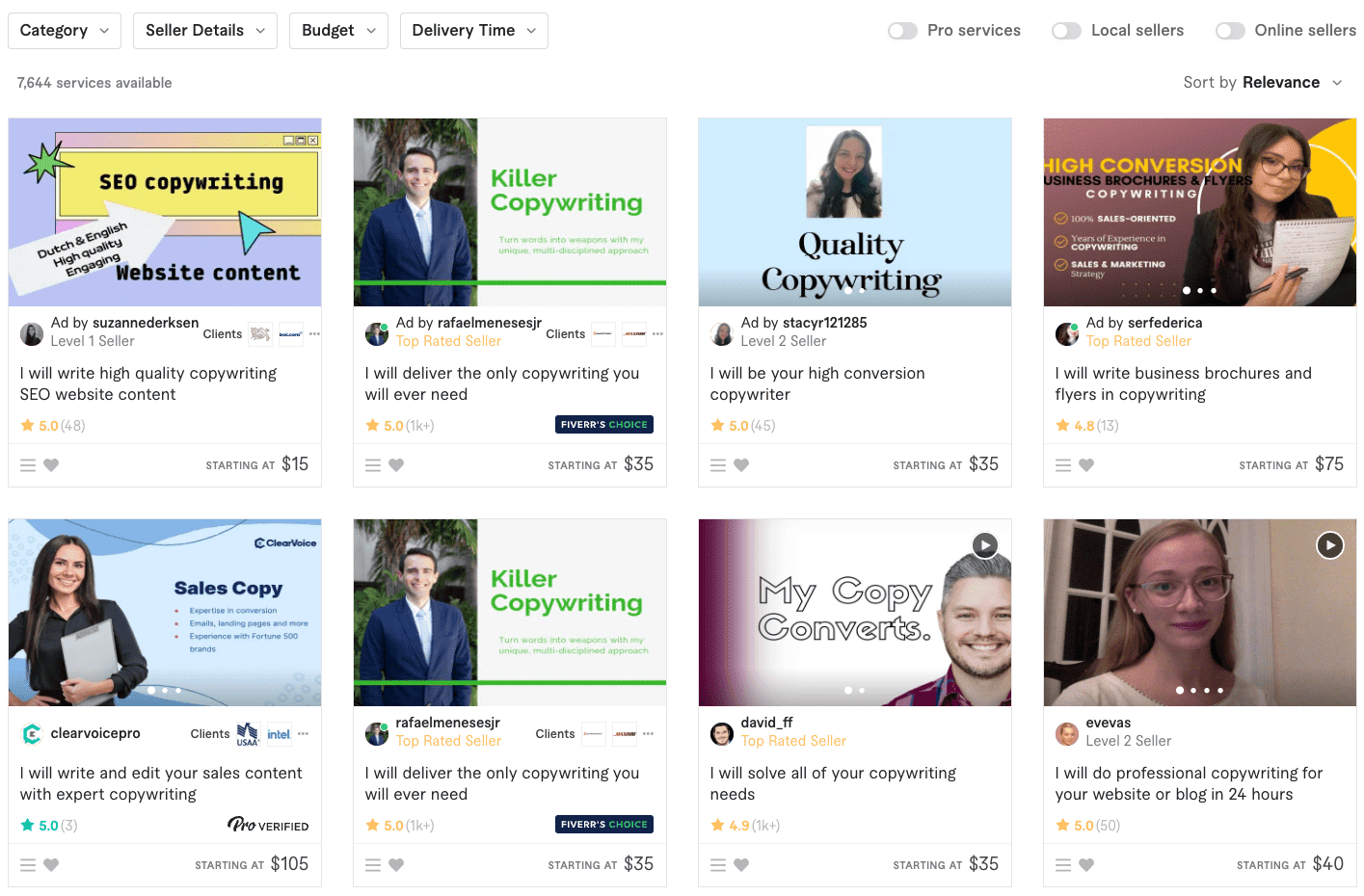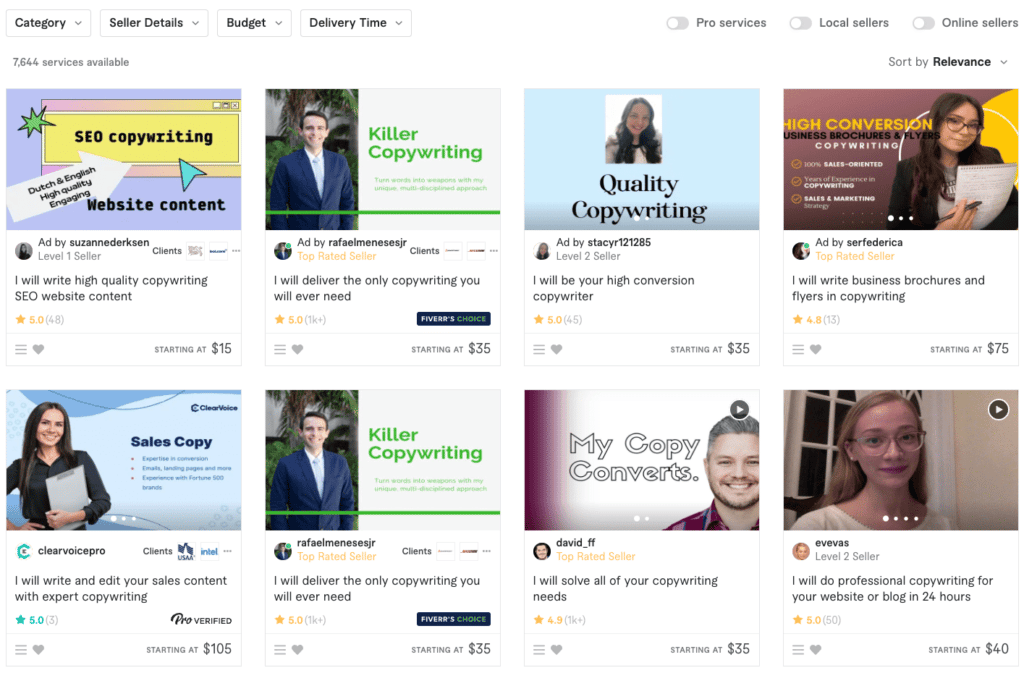 If you go to Fiverr, you will find a lot of freelancers that will write articles on your behalf, starting from $10 to $300 per article. Moreover, you can expect these articles to be carefully researched and optimized for SEO. If you can afford to pay $50 per article, you need $500 to get 10 of them.
Benefits of Outsourcing Copywriting
Depending on your financial situation, if money is not a problem, outsourcing copywriting to freelancers is something you could consider. Moreover, outsourcing also has its own benefits for your business.
You're saving time to accelerate your online business. Another pair of hands is something you wouldn't refuse when you start your business. Moreover, doing everything on your own could be overwhelming from the perspective of a business owner.

You can learn about copywriting by reading the result from the copywriters you hire. Since they are experienced, it will also accelerate your learning process.
How Can a Beginner Start Copywriting?
If you realize you don't have enough budget to hire freelancers, you might consider these tips to effectively learn copywriting and help you start your online business.
Read High-Quality Content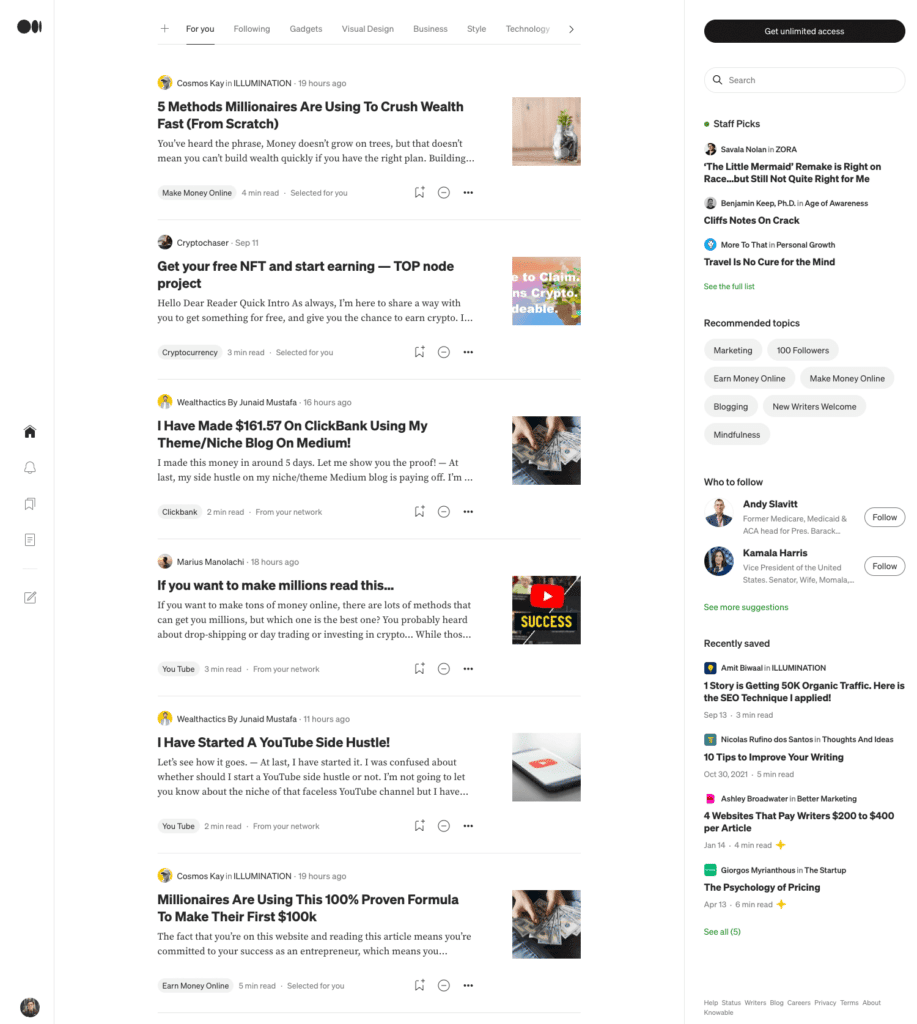 It's no secret that reading high-quality content will improve your vocabulary. The more phrases, expressions, and analogies you learn through reading high-quality content will improve your writing. You can read valuable content on Medium or LinkedIn, browse relevant blogs to your niche, and many more.
Read Books About Copywriting
There are many eBooks on Amazon where you can learn about copywriting. Although there are many free resources all over the internet, reading an ebook or buying an actual book will give you a sense of responsibility to apply what you learned. Otherwise, you are just wasting your money.
Take an Online Course
Taking an online course will also help you accelerate your learning process to write better. Many online courses will require you to write content, and you can get feedback from your coach or mentor for your writing. This way, you will definitely move forward to grow your online business. You can try to find one at Fiverr Learn.
Enroll in Our Online Course
If you'd like to learn about writing an honest review like us, you can enroll in our online course starting from $50. You will get access to a complete curriculum to help you write a comprehensive review and make money in the long run. You can use our code 25OFF and get a 25% off for a limited time.
Conclusion
If you're still wondering which is better, writing your own copy or outsourcing it, you need to look at your current situation and the objective of your business. Outsourcing is a wise decision to accelerate your business process because you're adding another pair of hands to help you.
However, if money becomes a challenge, learning about copywriting has more benefits in the long run for you and your business. Moreover, writing is about practice and experience. The more you write, the easier it's going to be. With many free resources on the internet, you can learn new skills and acquire more knowledge through copywriting.
---