This post contains affiliate links. We may receive a commission for purchases made through these links without any extra cost to you. Thank you for your support.
---
In this List Infinity Review, let's find out if this affiliate program is worth promoting.
If you're struggling to build your email list, you've come to the right place.
List Infinity is paying you to build your email list.
Wait, what?
You're reading it right. You can get paid to build your email list.
So, without further ado, let's dive in to learn about this program.
Is it Worth Promoting List Infinity?
List Infinity is a legit lead generation and make-money-online program. You are getting paid to build your email list by referring other members to List Infinity membership. So far, we have earned more than $250 through List Infinity. Based on our experience, the best way to generate income from List Infinity is by upgrading to Pro Membership instead of Starter or Advanced Membership. Otherwise, you might lose a sale to your sponsor. We think List Infinity is worth promoting because you don't have to wait to get your commissions when your referrals upgrade their membership. Everything goes directly to your payment processor account.
What is List Infinity?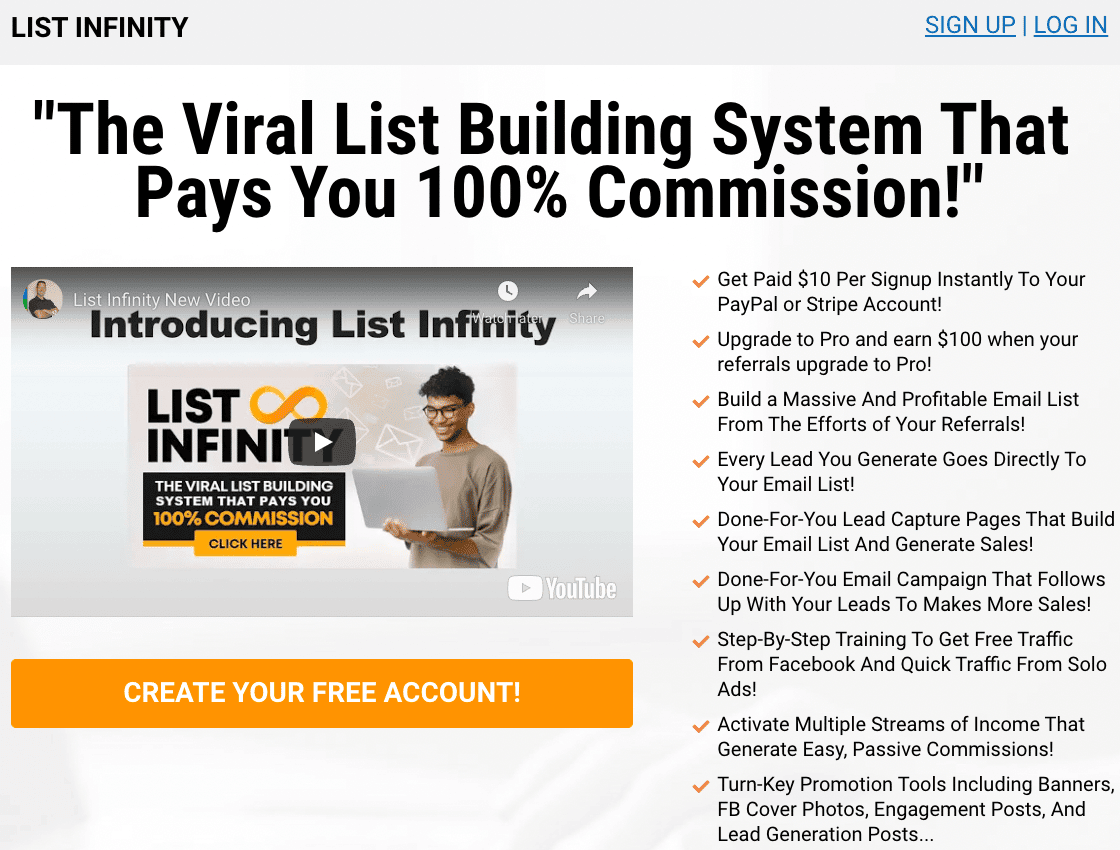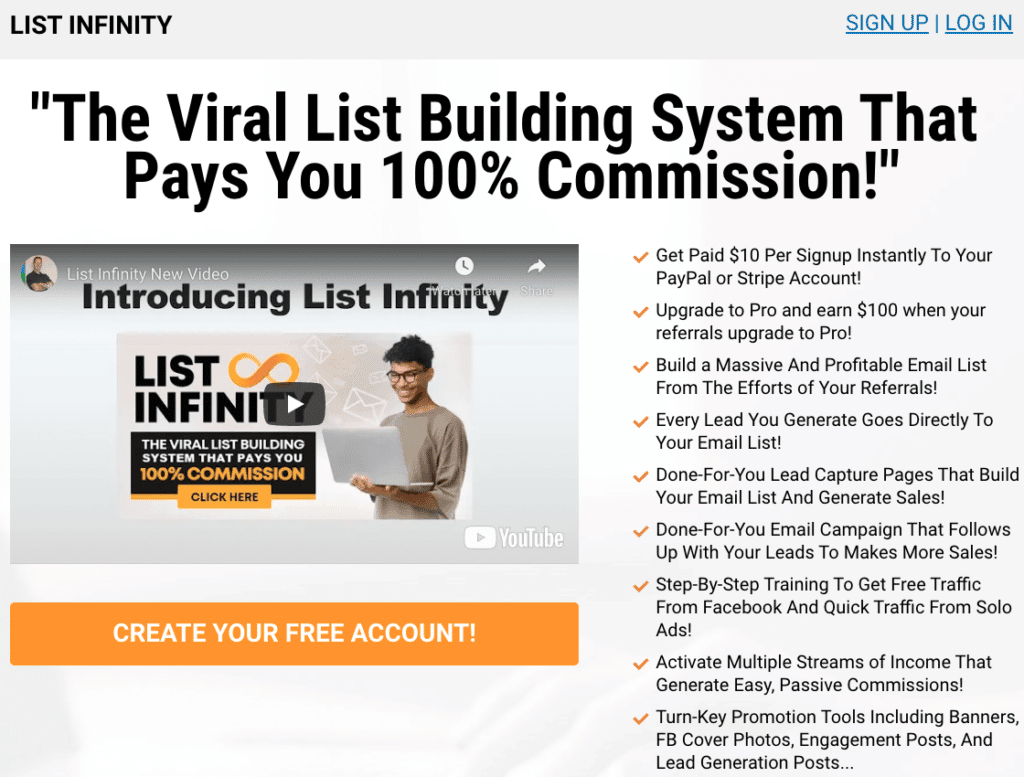 In a sentence, List Infinity is a generous program that pays you to build your email list through sign-ups and membership upgrades.
That's what we thought at first.
But, when you get inside, there are more benefits such as training and valuable information about marketing. The nice thing about this is that you can join the program as a free member.
Now, let's dive deeper to learn about it.
List Infinity Review: Insider Look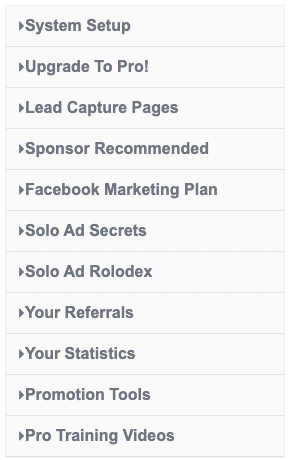 To help you get an idea about this program, we decided to join List Infinity to take a closer look.
After signing up, you have to decide on three options:
Start as a free member
Upgrade to Starter Membership
Upgrade to Pro Membership
If you choose to run this program as a free member, you can still run the List Infinity marketing system to get online sales.
It's pretty straightforward.
To start promoting this program, you only need two things: an Autoresponder and a Payment Processor (e.g., PayPal).
That's it, and you can start promoting right away.
The best way to promote your link is through Solo Ads, and we strongly suggest using Udimi.
Pro Tip 💡
Sign up for free on Udimi and get $5 off for your first Solo Ads purchase.
Setting Up Your List Infinity System
There are 4 Autoresponder options you can connect to your List Infinity account.
LeadsLeap – our preference
AWeber – best recommendation
TrafficWave
Pro Tip 💡
If you have AWeber, you can easily import your Autoresponder email campaign automatically. List Infinity allows you to do that within a few clicks.
We use LeadsLeap because that's where we're building our email list. For more information, you can check our review about LeadsLeap.
If you're using another Autoresponder (e.g., Moosend or MailerLite), you can't connect them to this system.
That's one of the downsides of this system.
However, signing up on LeadsLeap is free, so we think it's a great combo to use both.
List Infinity Benefits
Now, let's talk about the benefits when you decide to join this program.
First and foremost, you get access to 15 pre-built Lead Capture Pages.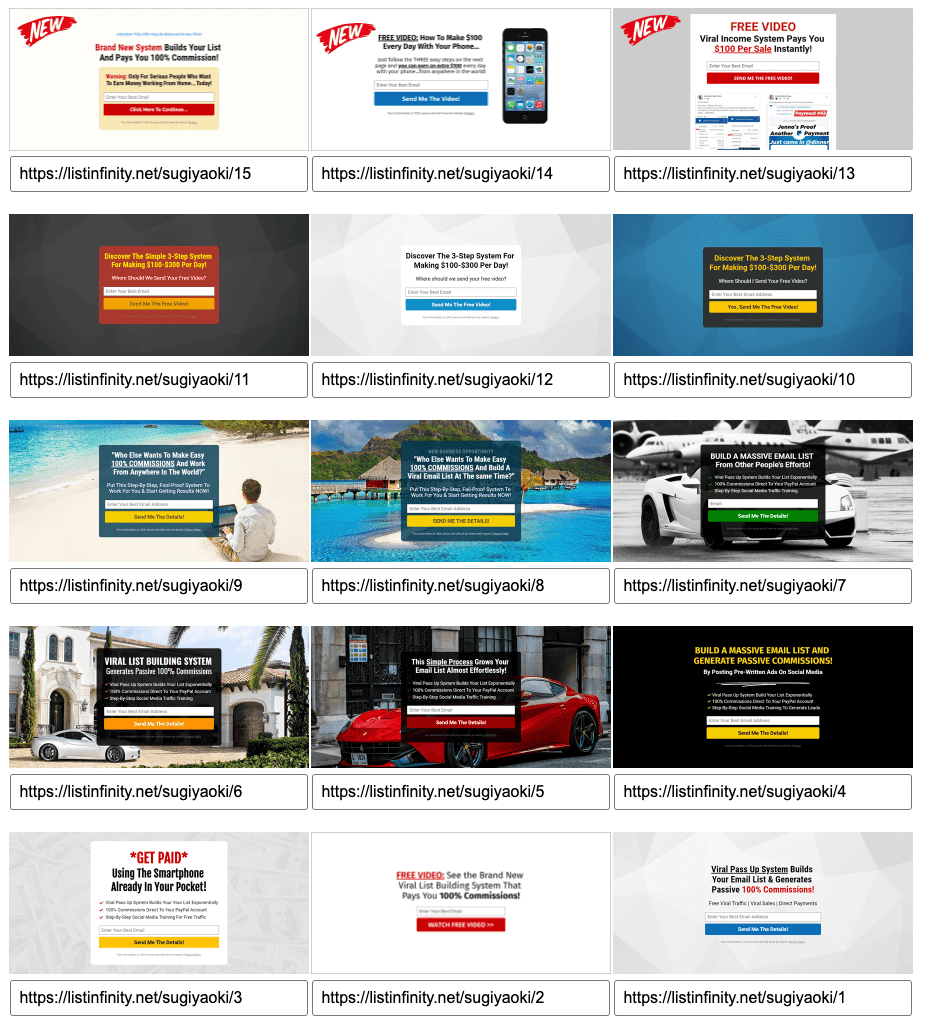 These capture pages have already been tested and proven to convert.
Pro Tip 💡
Amongst these 15, our favorites are 13, 4, 2, and 9. It is suitable for our design taste.
Secondly, while building your email list—the system will automatically send your email campaigns to your subscribers.
More importantly, you can promote any offer you want to your list to make more money.
Thirdly, payment is paid instantly to your payment processor account. It's rare to see this kind of payment system.
Fourthly, every 5th lead that your referrals generate passes up to you.
In other words, you get 20% of all the leads from your referrals.
Furthermore, you also get access to all the training materials to help you drive traffic to your link.
List Infinity also has an active Facebook Group where all the community members are helpful if you have any questions.
Fifth and most importantly, you get access to these resources:
Facebook Marketing Plan
Solo Ad Secrets
Solo Ad Rolodex
Pro Training Videos (Pro Members Only)
List Infinity Membership Pricing
As for the membership pricing, we think this is a fantastic offer because it's a one-time setup fee. So, you don't have to pay every month.
With the new pricing update, the Starter Membership will cost you $25. The Advanced Membership will cost you $50. The Pro membership will cost you $100 and a $25 administration fee.
In return, you get all of these bonuses as a Pro Member:
Free Facebook Traffic Strategies ($97 Value)
$10K Blueprint ($97 Value)
TikTok Marketing ($97 Value)
YouTube Authority ($97 Value)
Instagram Marketing Secrets ($97 Value)
Reprogram Your Mind for Success ($97 Value)
List Infinity Commission Scheme
Here's a simple table of comparison between all of the membership plans.
DESCRIPTION
FREE
STARTER
ADVANCED
PRO
New Referral
Added to your list
Added to your list
Added to your list
Added to your list
5th Referral
Pass up to Sponsor
Pass up to Sponsor
Pass up to Sponsor
You don't pass up leads to your Sponsor!
Upgrade Commission
Starter – Pass up
Advanced – Pass up
Pro – Pass up
Starter – $25
Advanced – $50*
Pro – $100*
Starter – $25
Advanced – $50
Pro – $100*
Starter – $25
Advanced – $50
Pro – $100
*Pass up to sponsor
As you can see, the major downside of being a free member is when you refer someone—and they upgrade to Starter, the sale will go to your direct referral (your sponsor).
As a Starter Member, when you get one free referral who upgrades to the Starter Membership, you'll get your membership fee back instantly.
If you're a Pro Member—this is where this system gets crazy—you get 100% commission.
That's right—it's a $100 commission straight to your account.
Isn't it amazing?
Conclusion
In conclusion, this program is worth promoting, and we recommend it.
It is suitable for every affiliate marketer, from beginner to expert.
The only downside is you can't use other Autoresponders other than the system provides you.
If you have enough budget, do not upgrade to Starter Membership like us since it will cost you more money. It's better to upgrade to the Pro Membership right away.
Let us know your thoughts in the comment section.
---
Income Proof
We'd like to give you our income proof to show you that this program pays as it says.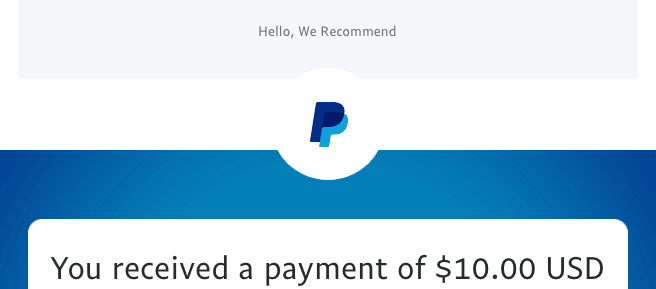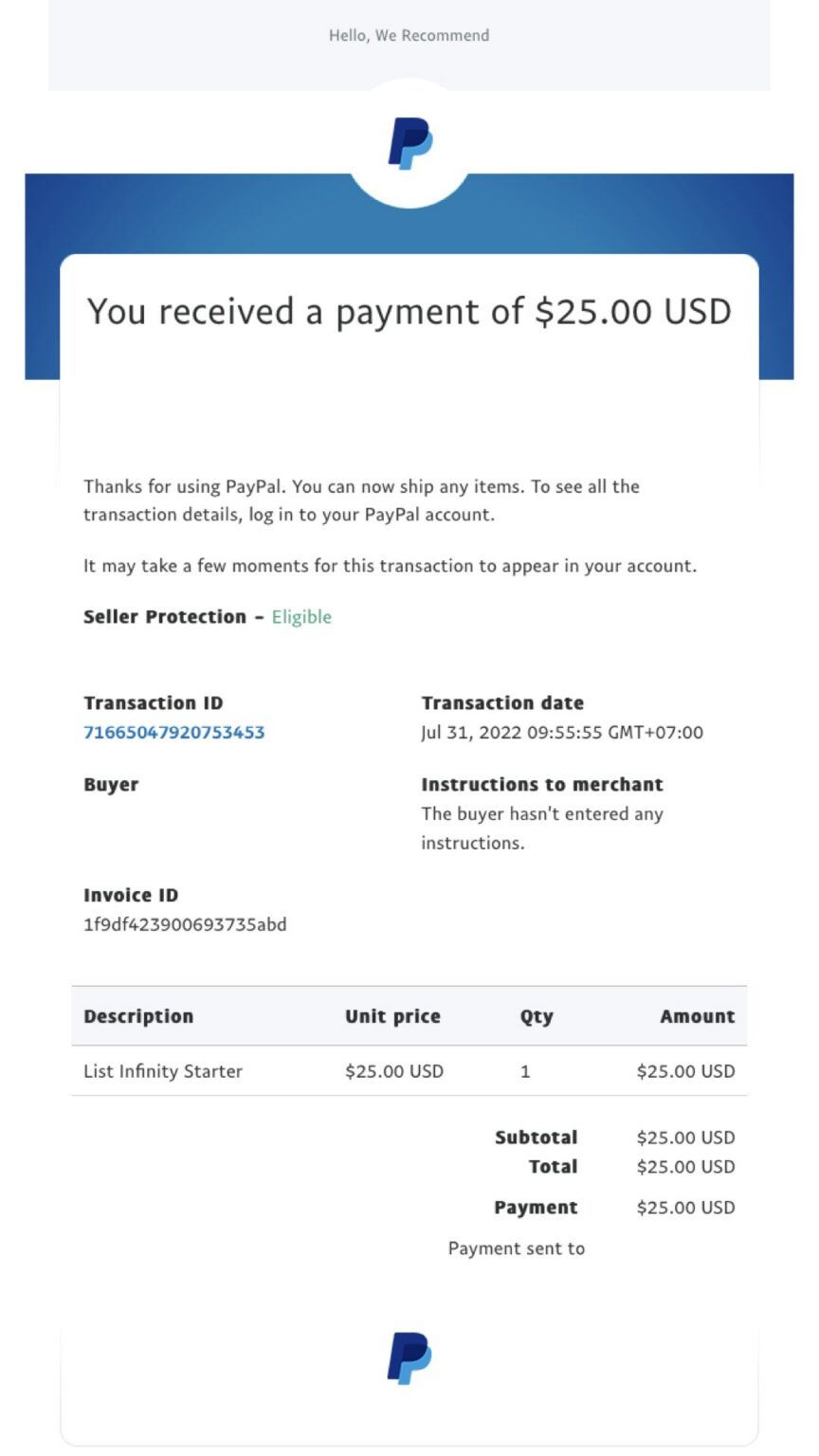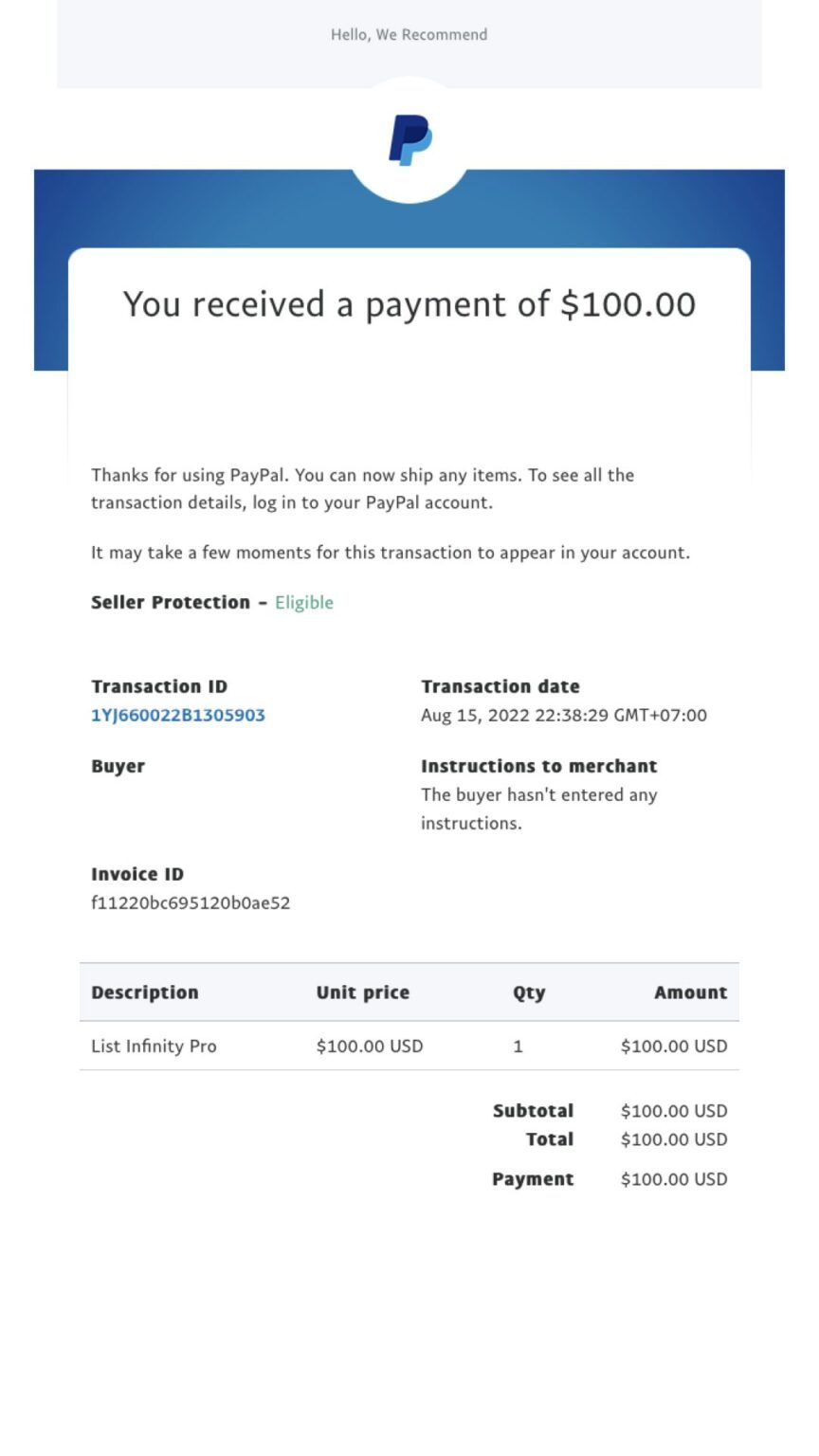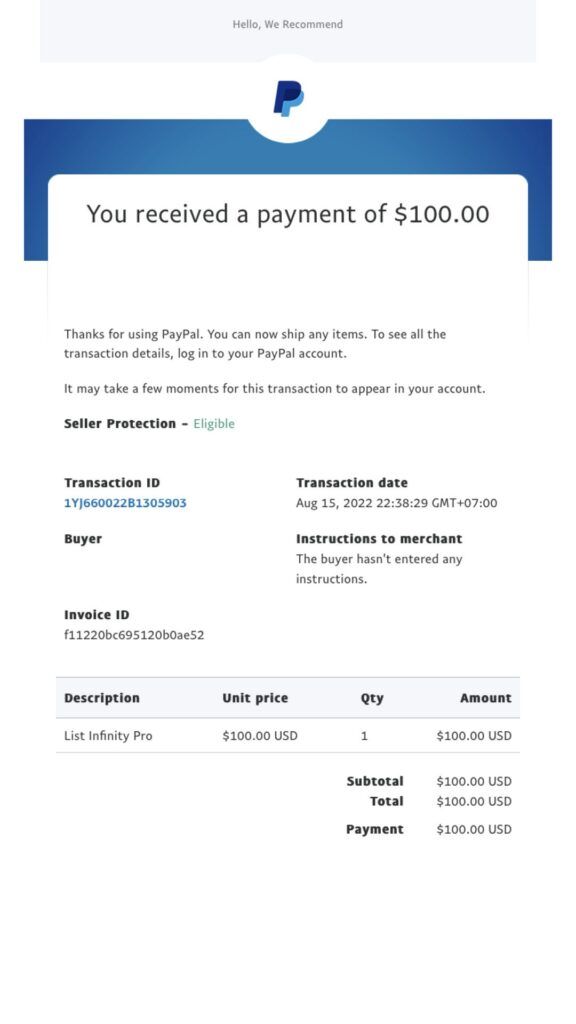 ---
Sugiya is the Writer and Owner of We Recommend. He is passionate about helping people make better decisions when buying things on the internet.