This post contains affiliate links. We may receive a commission for purchases made through these links without any extra cost to you. Thank you for your support.
---
In this NeoMail review, let's find out if it's worth paying a one-time fee of $27 for an automated email marketing platform.
If you're doing email marketing, there are a bunch of options out there. To name a few, Mailchimp, MailerLite, Moosend, Drip, HubSpot, and Active Campaign are the top email marketing platforms in 2022—according to Investopedia.
However, one of the primary limitations of email marketing is none other than price. You need to pay a certain amount of money based on two elements:
The number of subscribers you have, or
The number of emails you can send every month.
In other words, you will have to pay more to based on these two elements. But, that's not the case with NeoMail, as it doesn't have any monthly fee.
So, without further ado, let's take a look at what NeoMail has to offer.
What is NeoMail?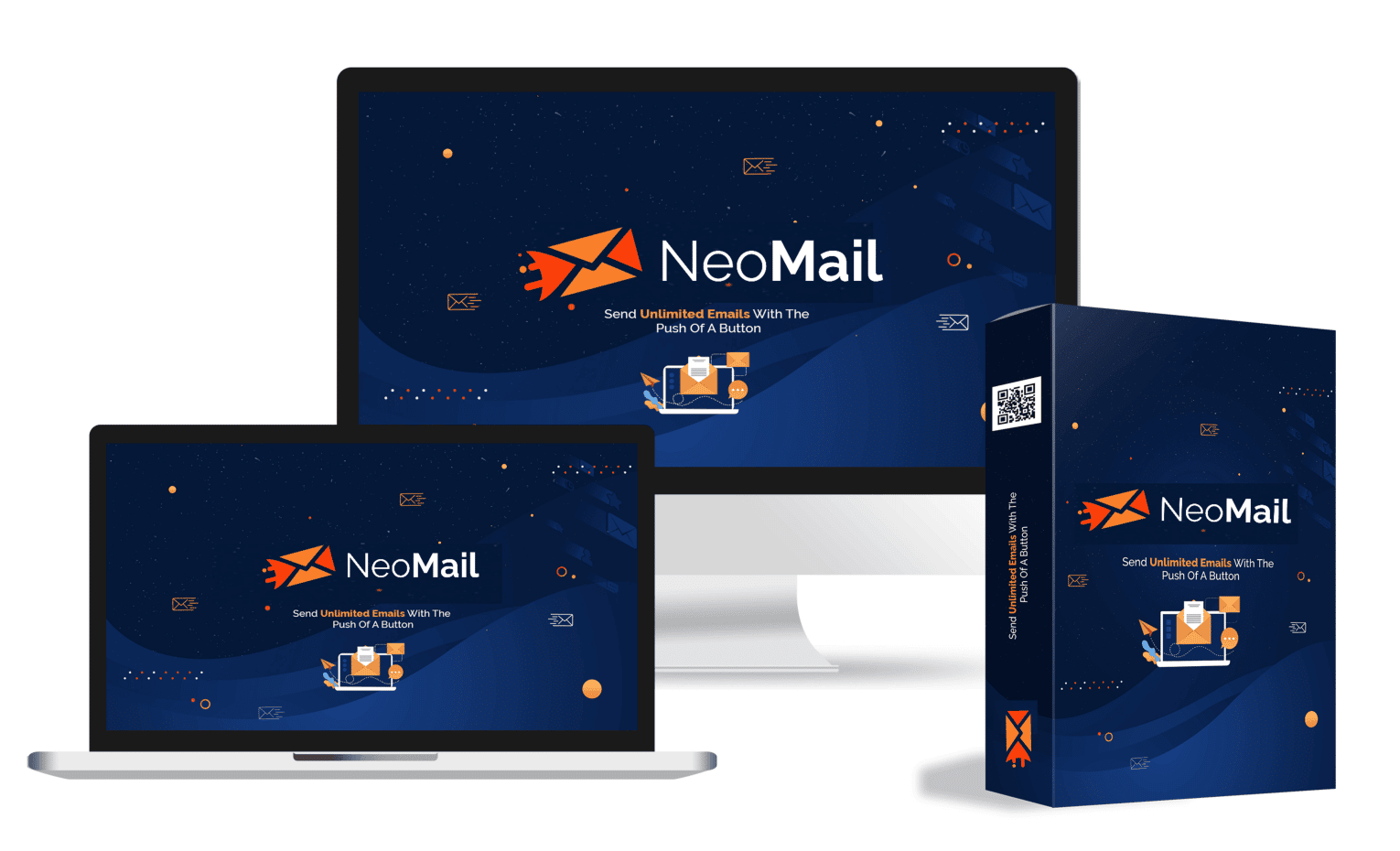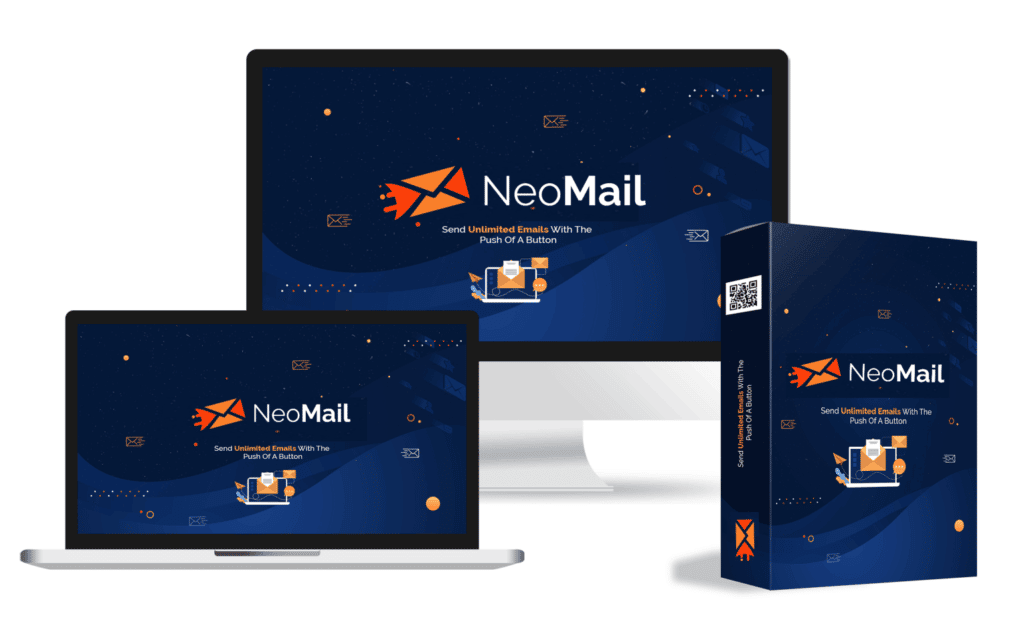 NeoMail is a cloud-based email marketing platform that allows you to send unlimited emails to any amount of subscribers with just a one-time fee of $27. It seems too good to be true, isn't it? Not only that, NeoMail claims to get you higher deliverability and open rates to your subscribers.
Click here to watch NeoMail in action.
NeoMail claims to deliver your email marketing straight to your subscriber's primary inbox. This could be done because NeoMail provides pre-configured dedicated SMTP servers and dedicated IPs to send unlimited emails.
In addition, they have in-built spam trap technology, which allows you to never get blocked when sending email campaigns to your subscribers. When you're sending emails in bulk, you got that probability of getting blocked due to spam. However, NeoMail prevents that through their system.
NeoMail Features
Now, let's talk about several NeoMail features when you decide to get NeoMail. However, we'd like to remind you that some of these features are available with NeoMail upsell packages. You can see these one-time offers in the pricing section.
1. Cloud-Based, Mobile Responsive System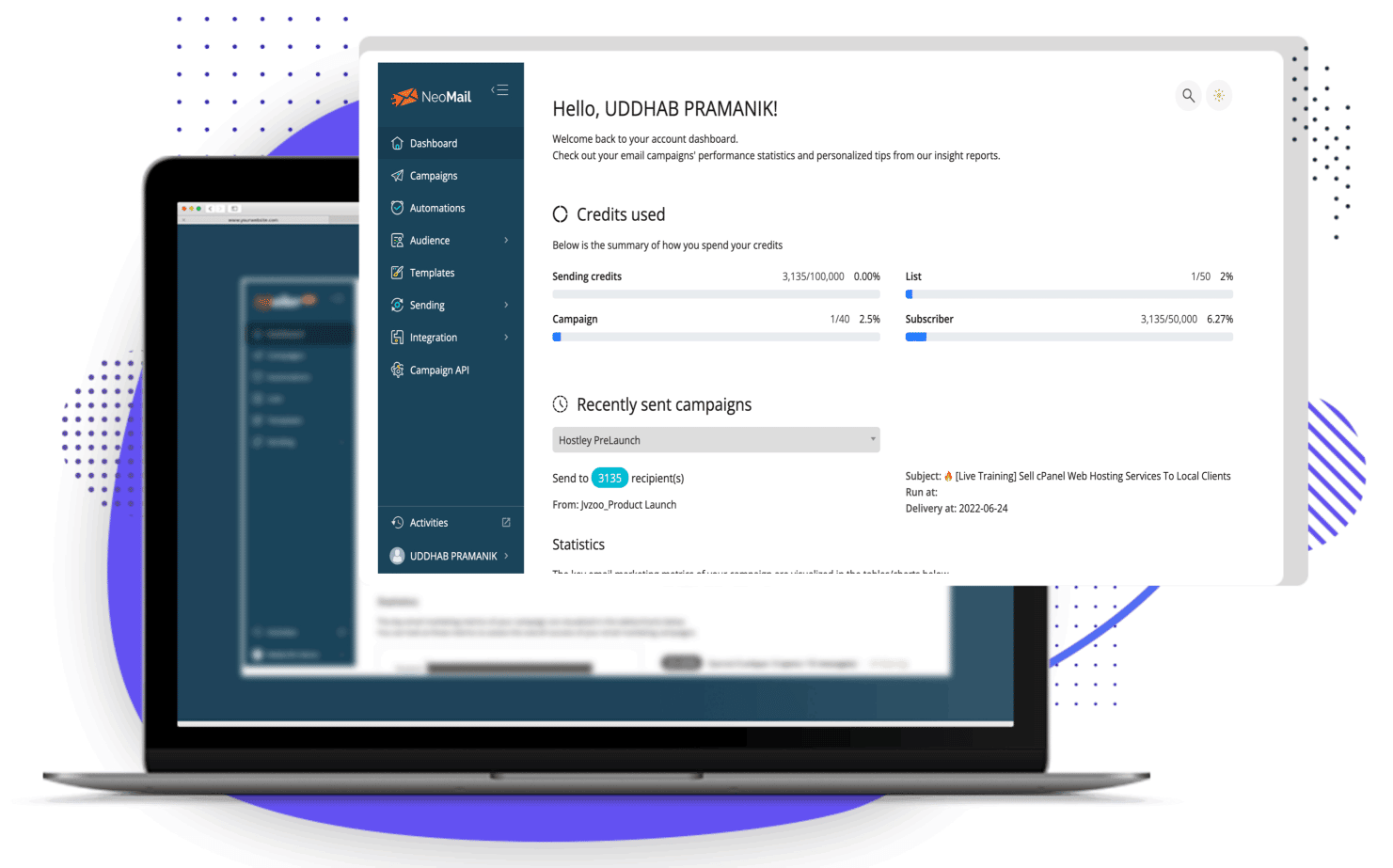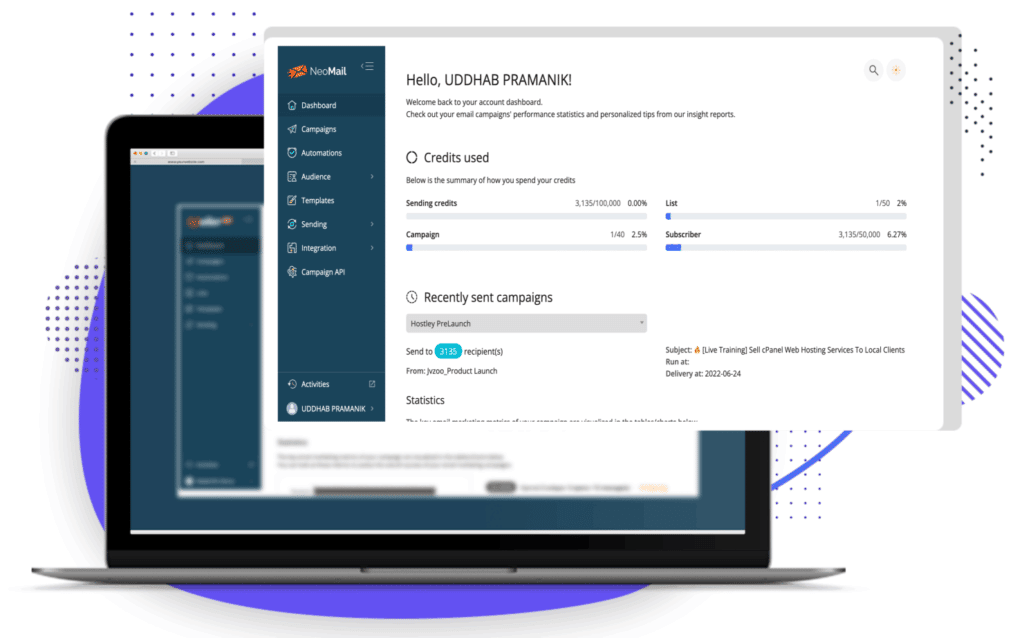 As we've mentioned before, NeoMail is a cloud-based email marketing platform. But, it is also mobile responsive. It means you can access NeoMail from any device, including mobile devices. This makes NeoMail quite versatile in terms of email marketing.
2. Drag-and-Drop Email Templates Editor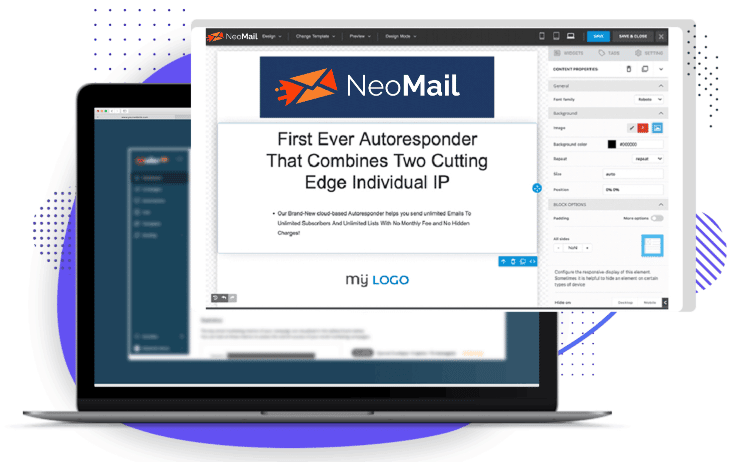 Similar to other email marketing platforms, NeoMail also provides a drag-and-drop email template editor for its users. You can access dozens of templates to create beautiful emails.
3. Embed Subscription Form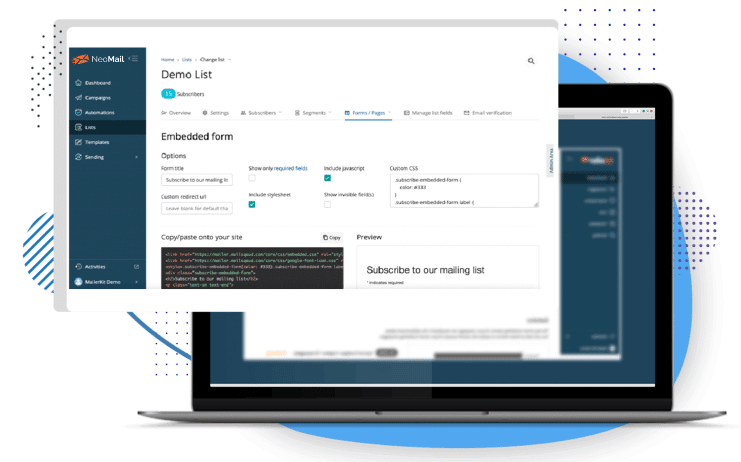 You can also collect email subscribers on your website by embedding a subscription form. This allows you to create a customized form based on your brand.
4. Individual IP Addresses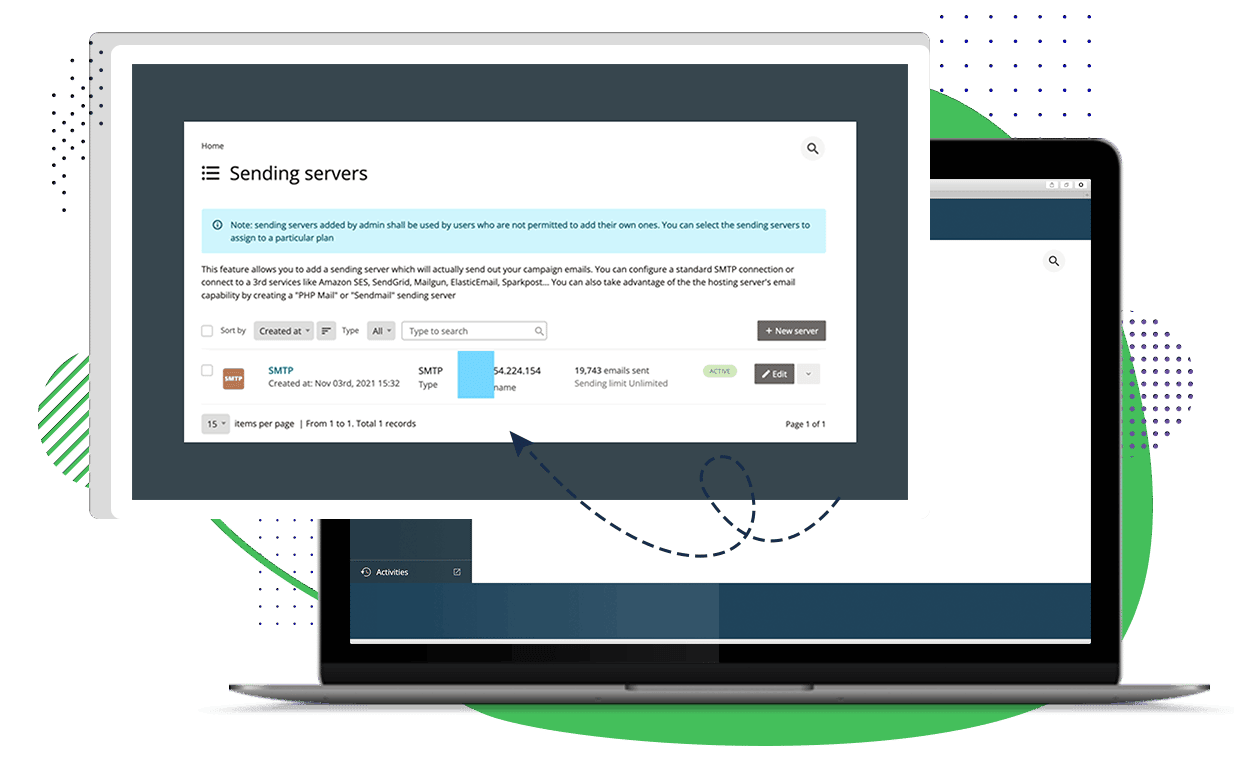 When you use NeoMail, it comes with a dedicated IP address. So, you don't need to configure anything. You can start mailing your list as soon as possible.
5. Automated Welcome Sequence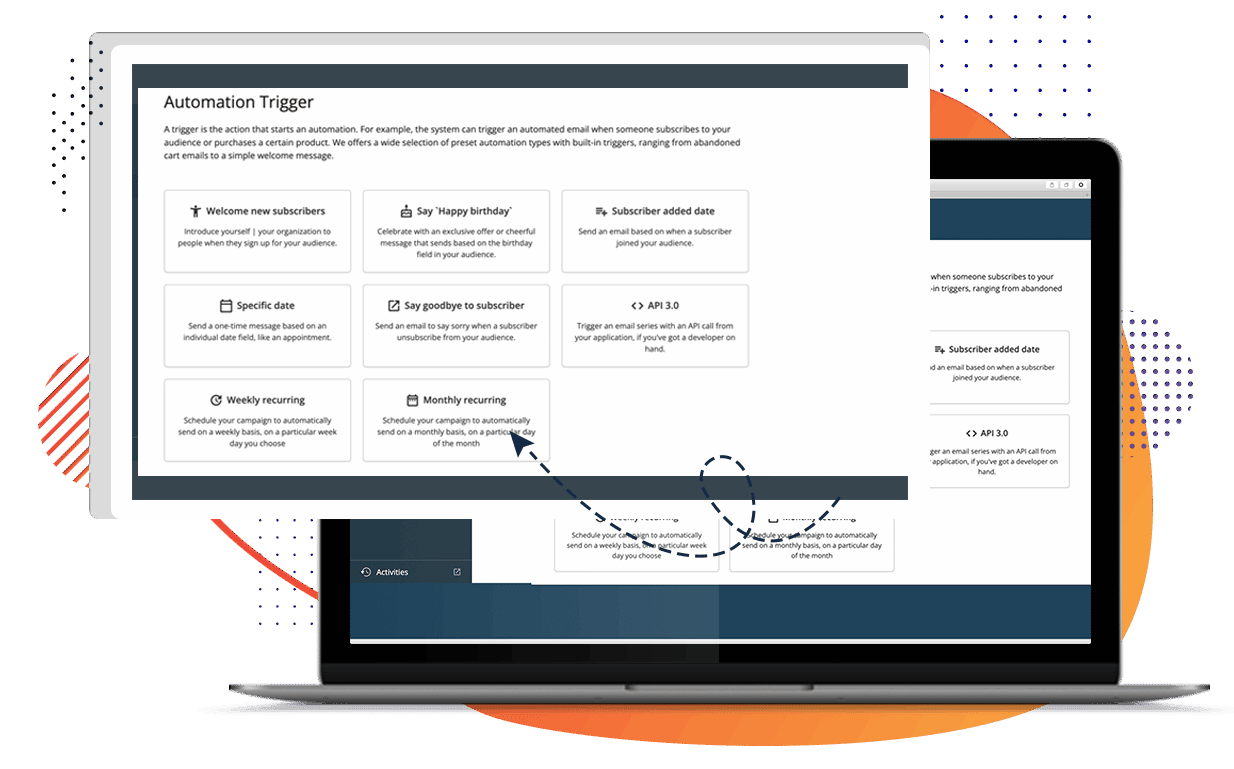 When someone subscribes to your list, you can create an automated email sequence such as welcome and follow-up emails. In addition, you can even create precisely timed emails to your subscribers. So, you can warm your prospects at the right time.
6. List Management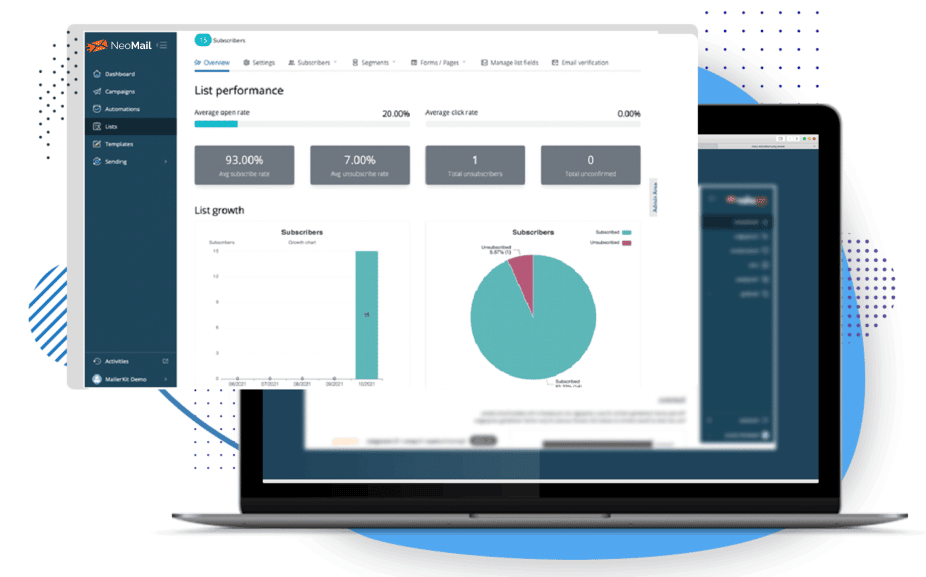 Similar to SendSteed, you can also create unlimited list imports to NeoMail. However, SendSteed does limit the amount to each batch of imports to 500 emails, while NeoMail doesn't have any limitations.
7. Check Spam & Test Subject Lines
Another handy feature inside NeoMail is the ability to test your subject lines. NeoMail will alert you if there is any spammy content in your email. So, rest assured, you can send your email without worrying it is flagged as spam.
8. Reports & Analytics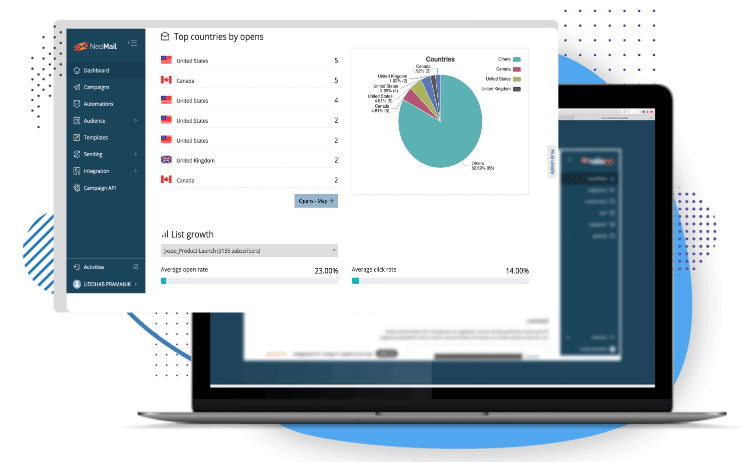 Any essential metrics you need can be tracked through the built-in reports and analytics inside NeoMail. So, you can analyze your open and click-through rates and maximize your conversions.
9. Spam Trap Technology
NeoMail develops a spam trap technology to ensure your email doesn't get trapped in the spam filters of your subscribers.
NeoMail Pricing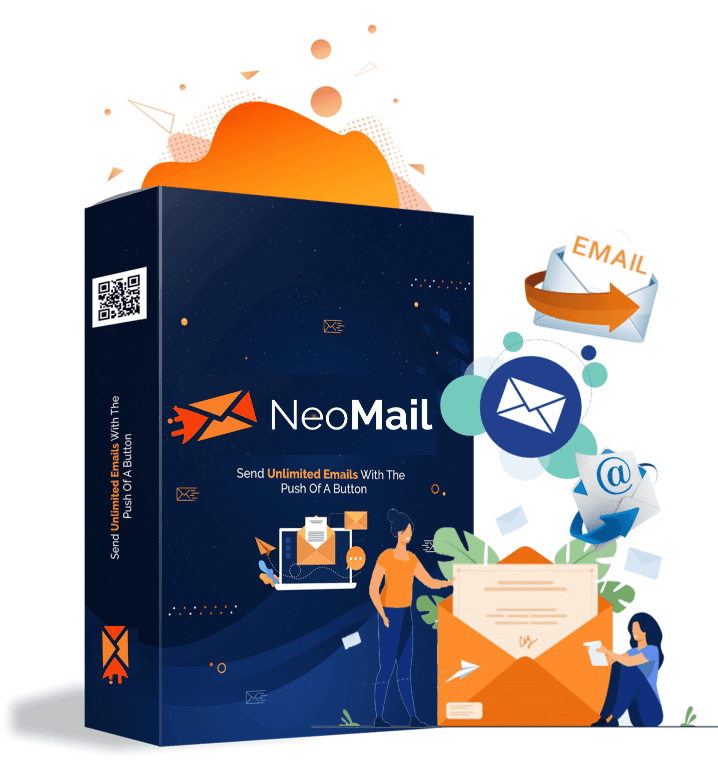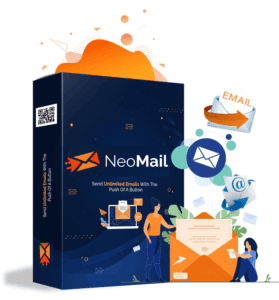 We've mentioned that the NeoMail will cost you $27. It's a great deal from their regular price of $67. If you're looking for an email marketing platform, this could be an opportunity to start with NeoMail.
However, there are several one-time offers (OTOs) as upsells, which you can get by paying more. Here are the complete lists.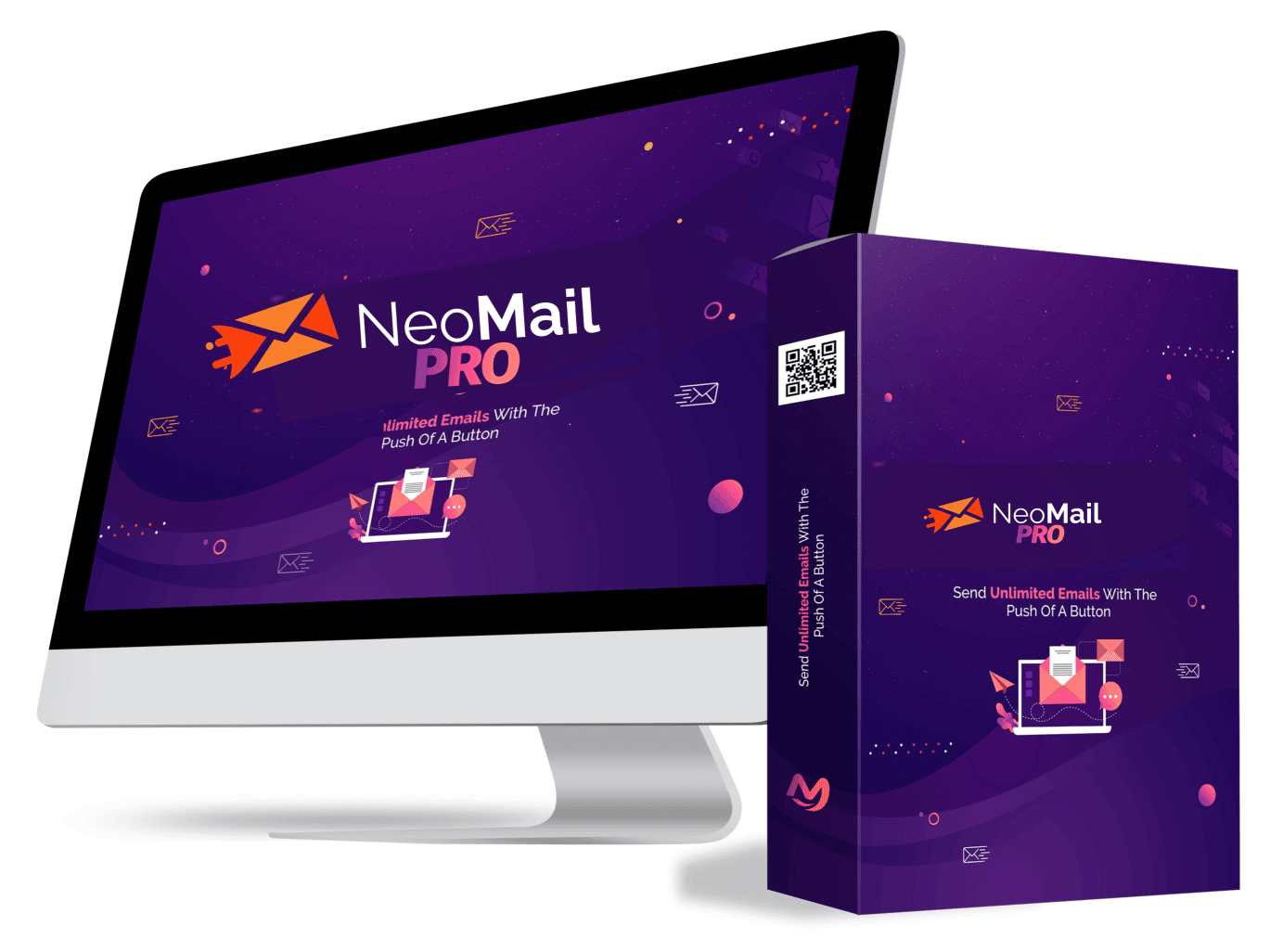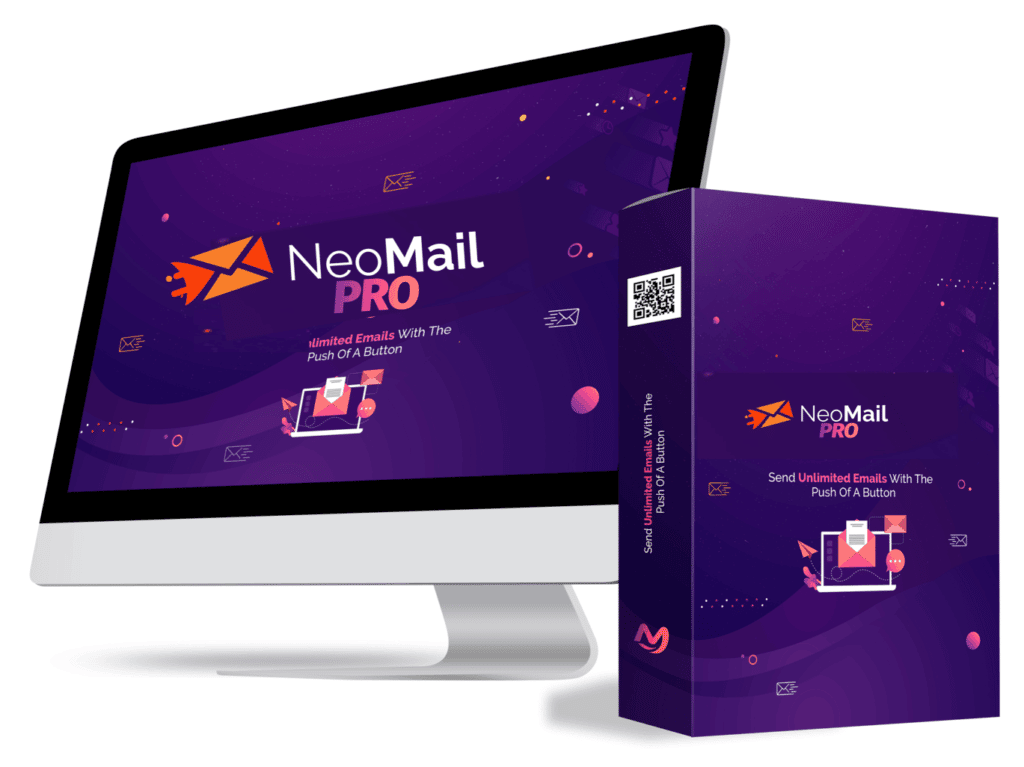 NeoMail Pro ($67)
Send automated sequences
Premium email templates
Advanced analytics
Commercial license
---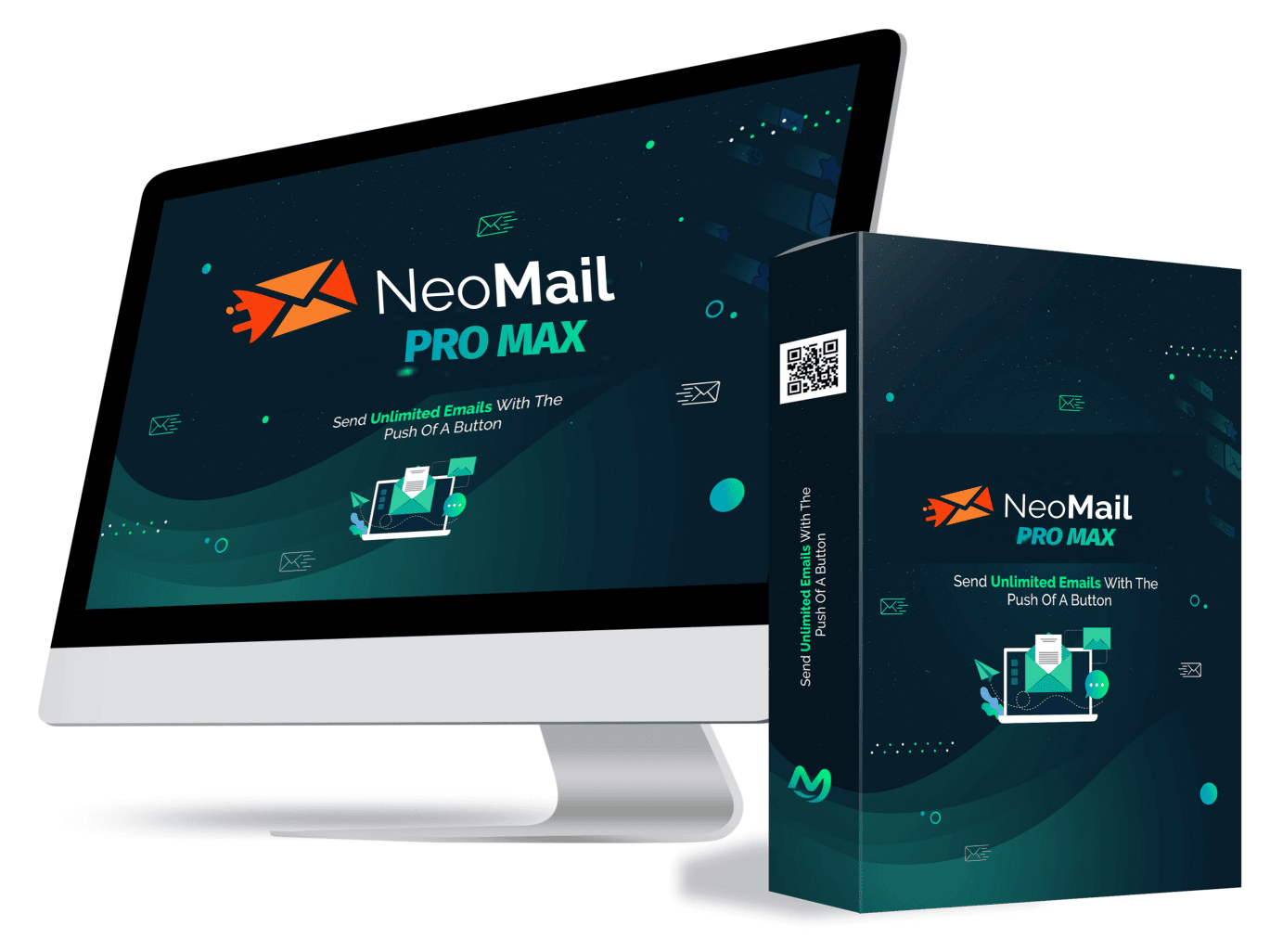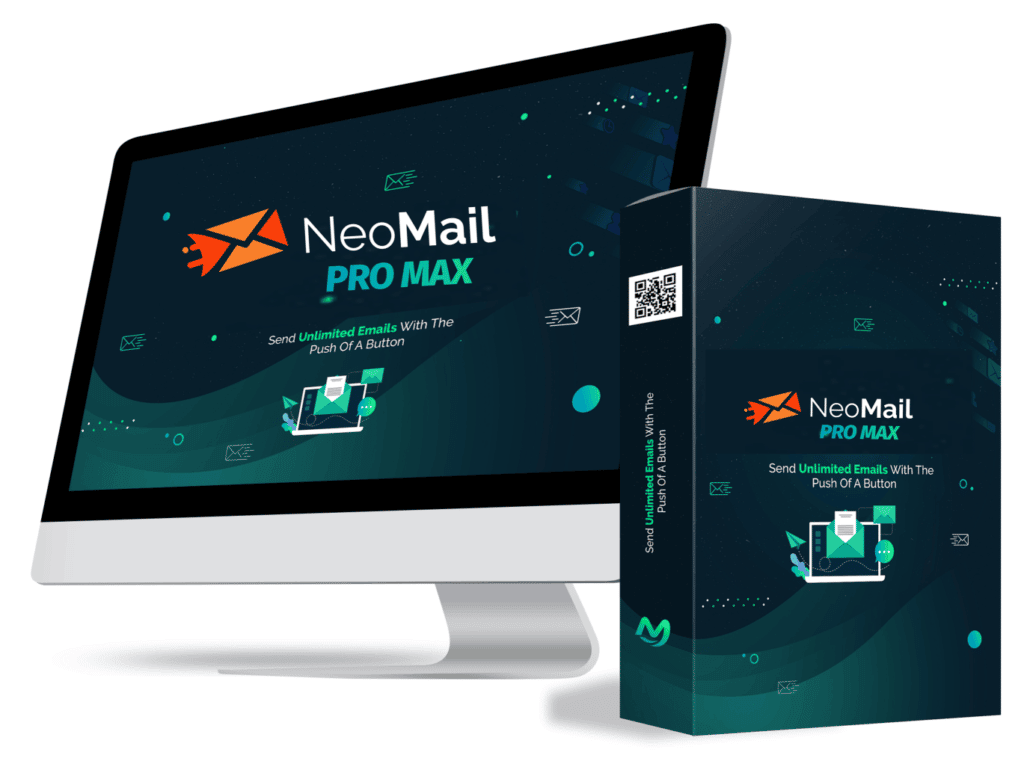 NeoMail ProMax ($97)
Dedicated IP for best email delivery
Email verification API integration
Commercial license
White label sending (use your own domain to send)
---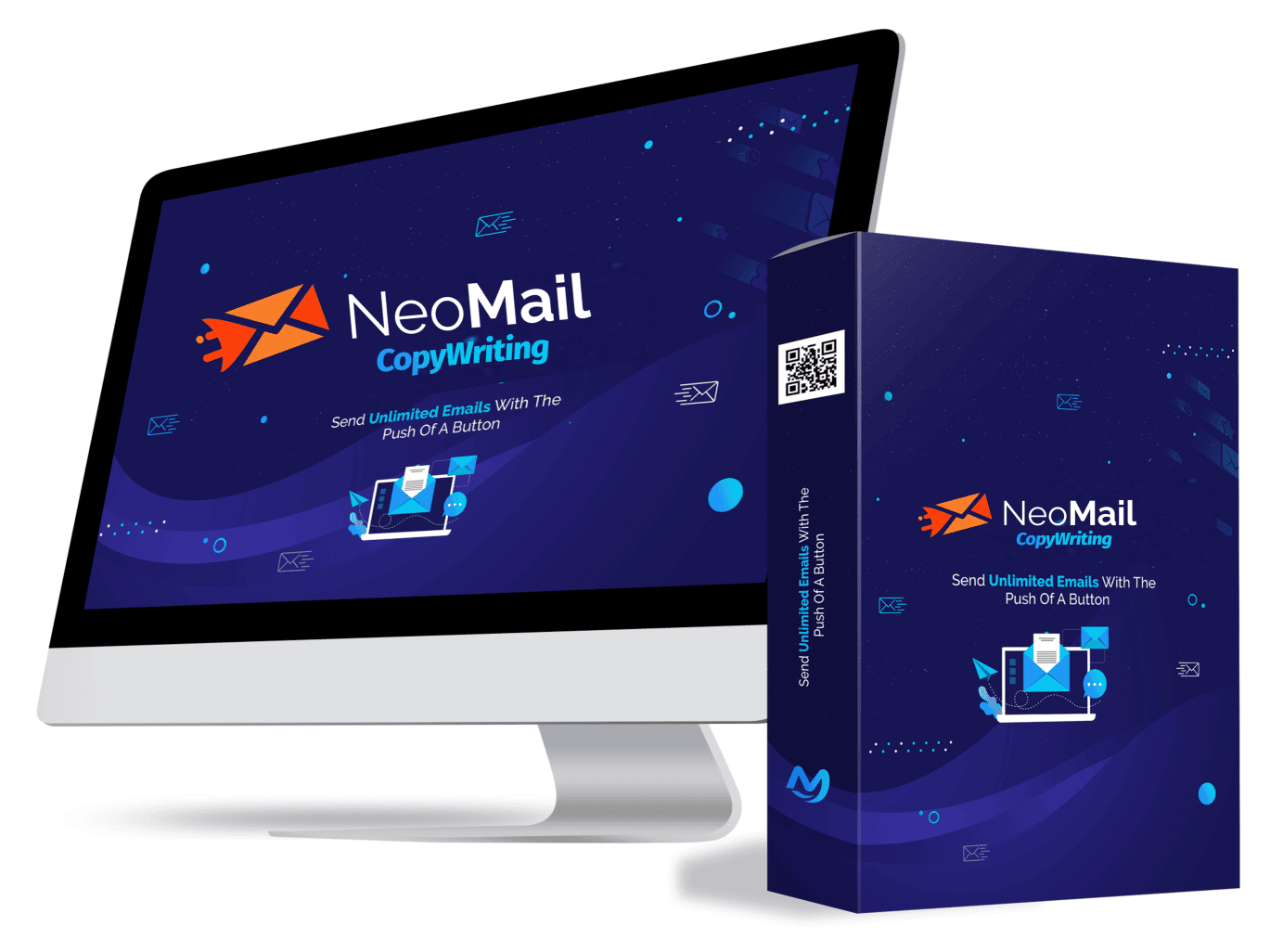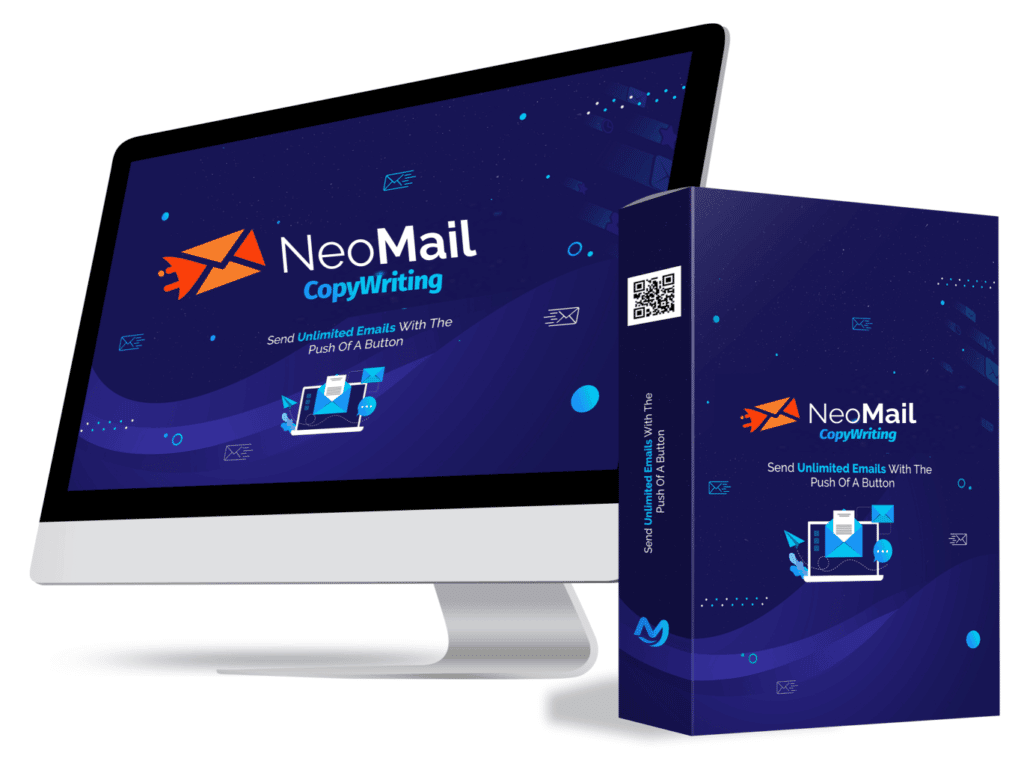 NeoMail Copywriting ($67)
Generate hundreds of email swipes with just 1 click
---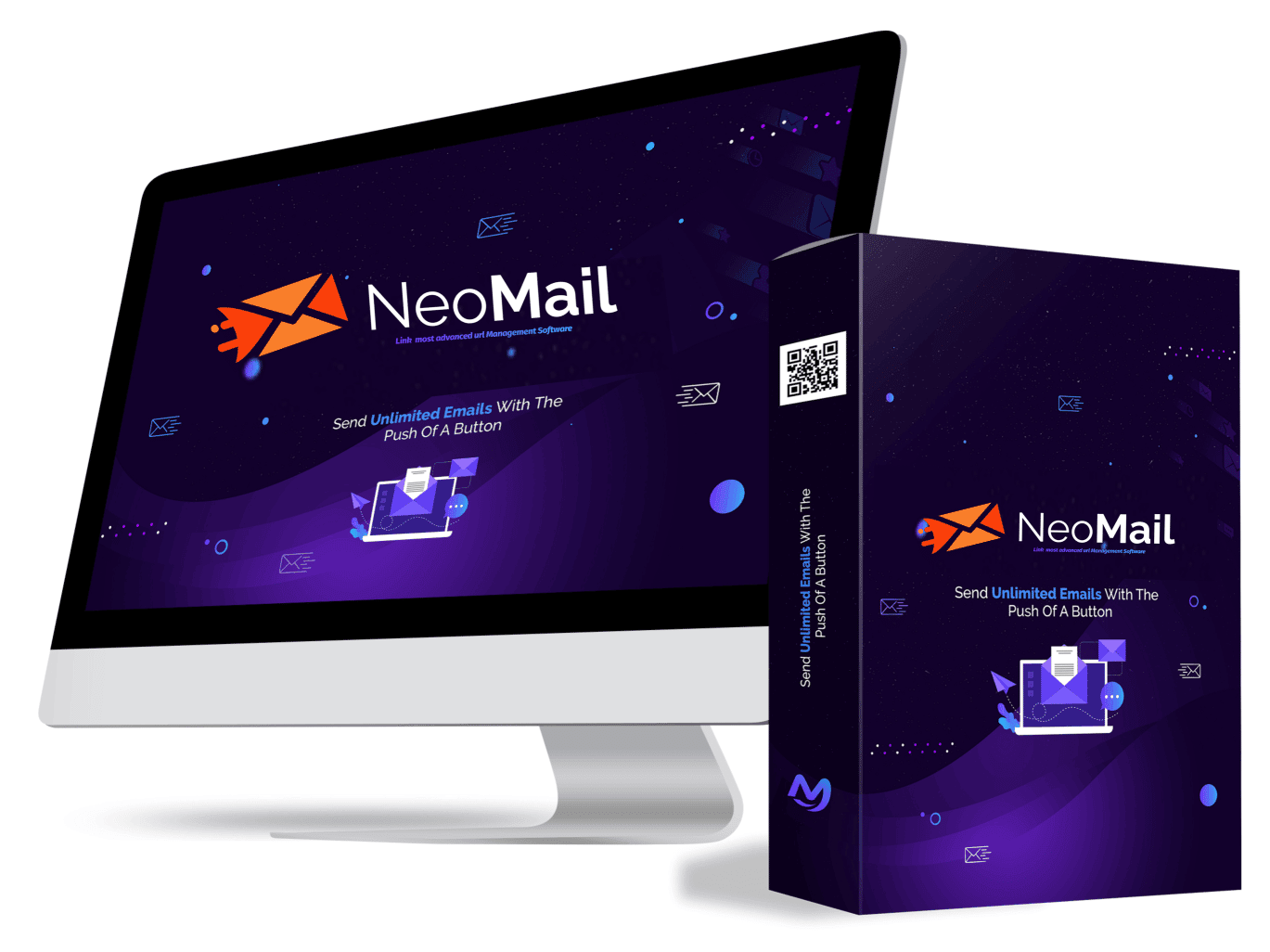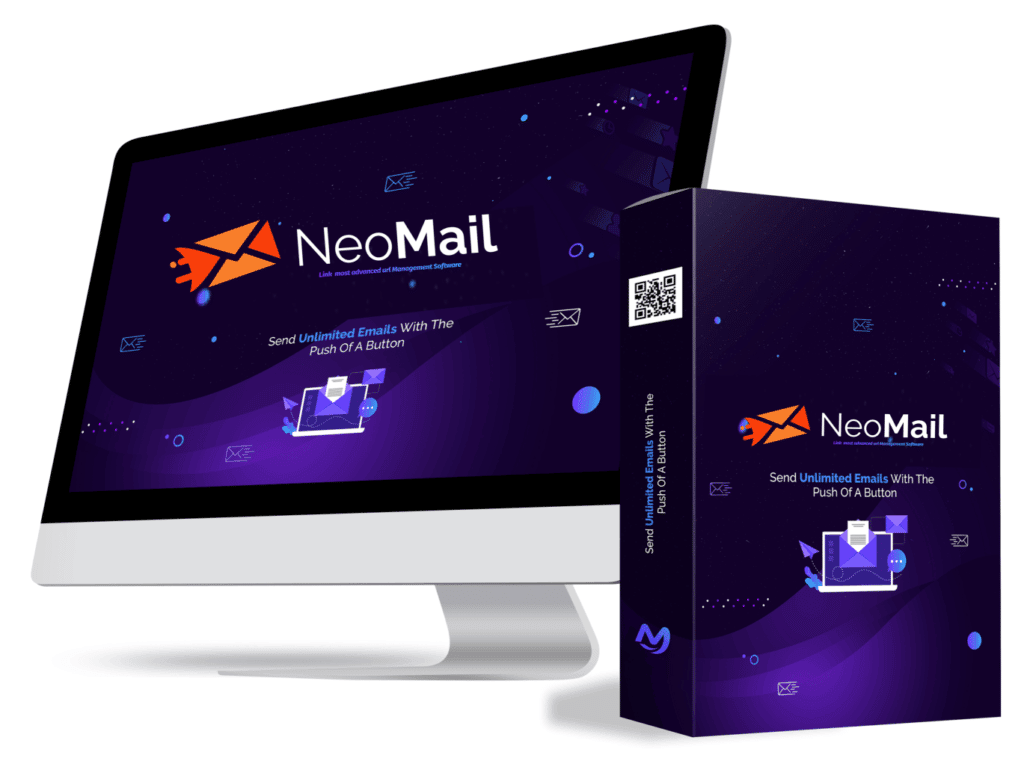 NeoMail URL Management System ($47)
Link rotators
Link statistics
Link groups
Custom domains
Link custom pages
Link splash pages
Password protection
---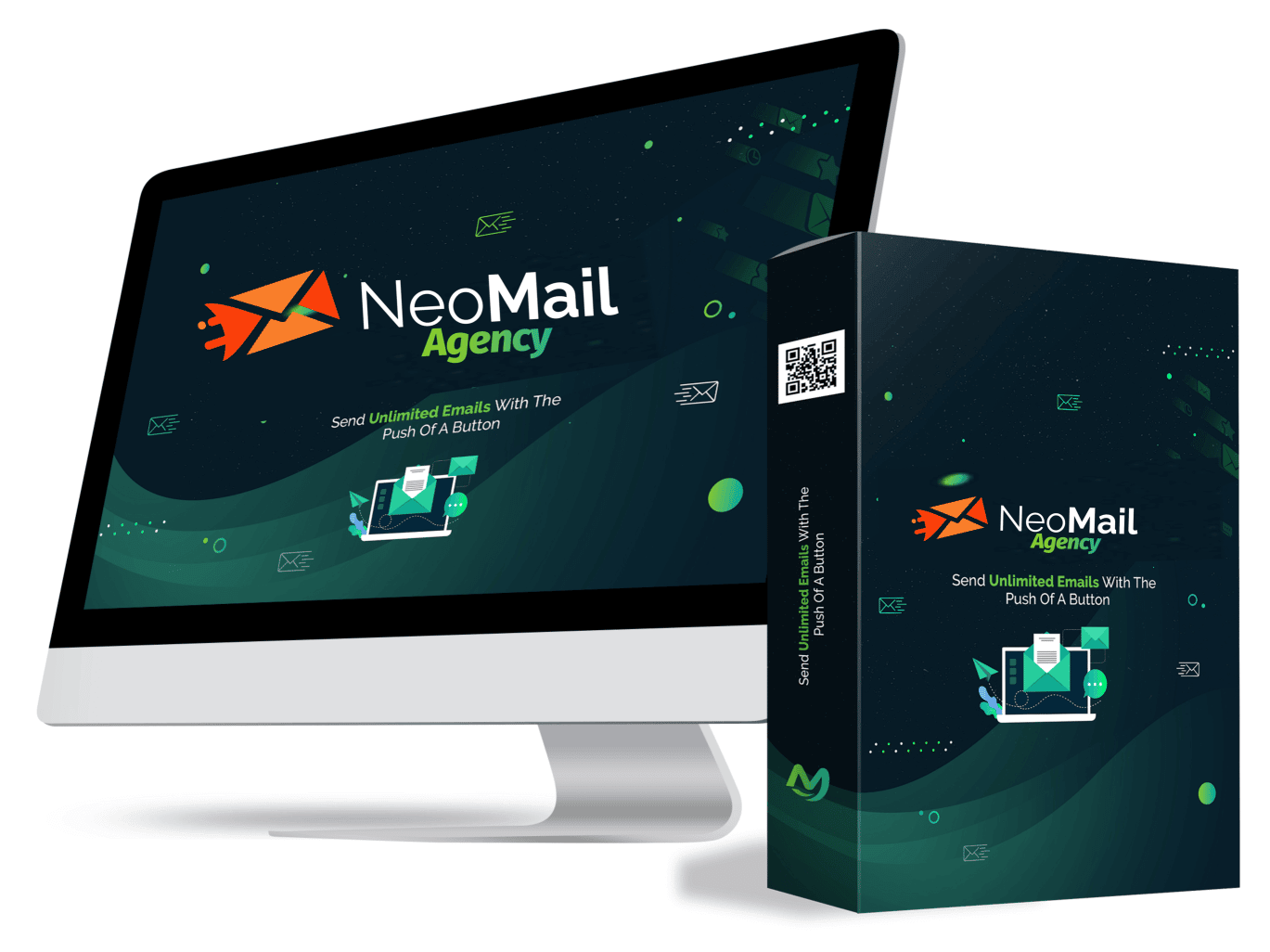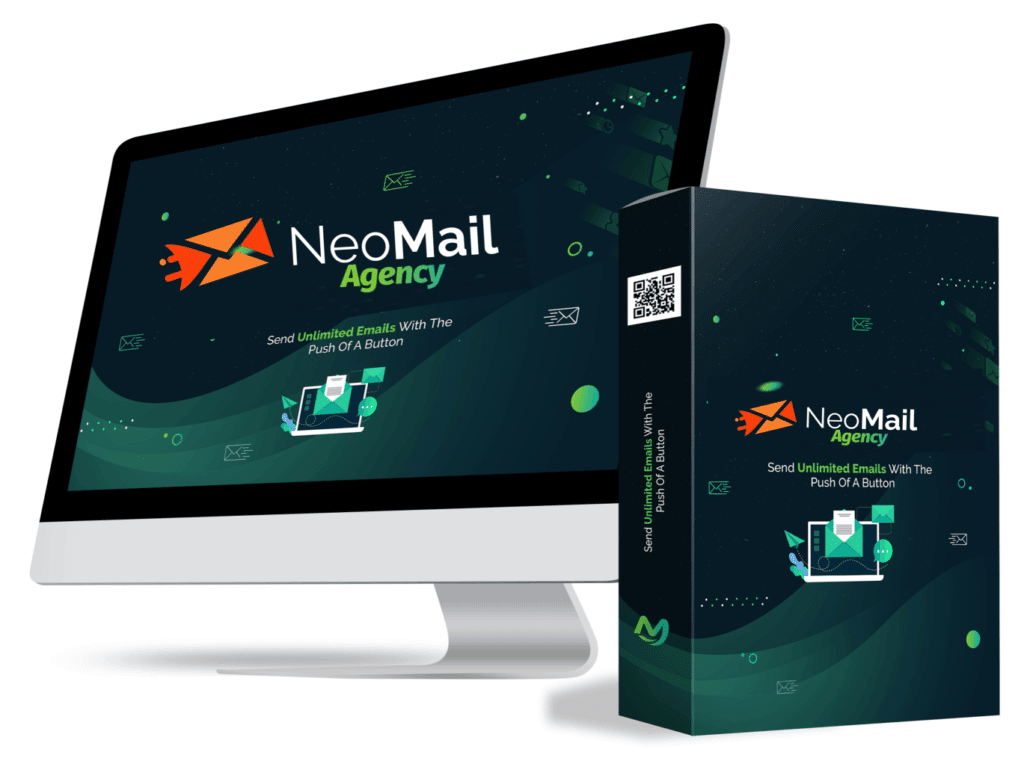 NeoMail Agency ($197)
Create unlimited accounts for client
Charge monthly or one-time at your own pricing
Easy-to-use agency dashboard
---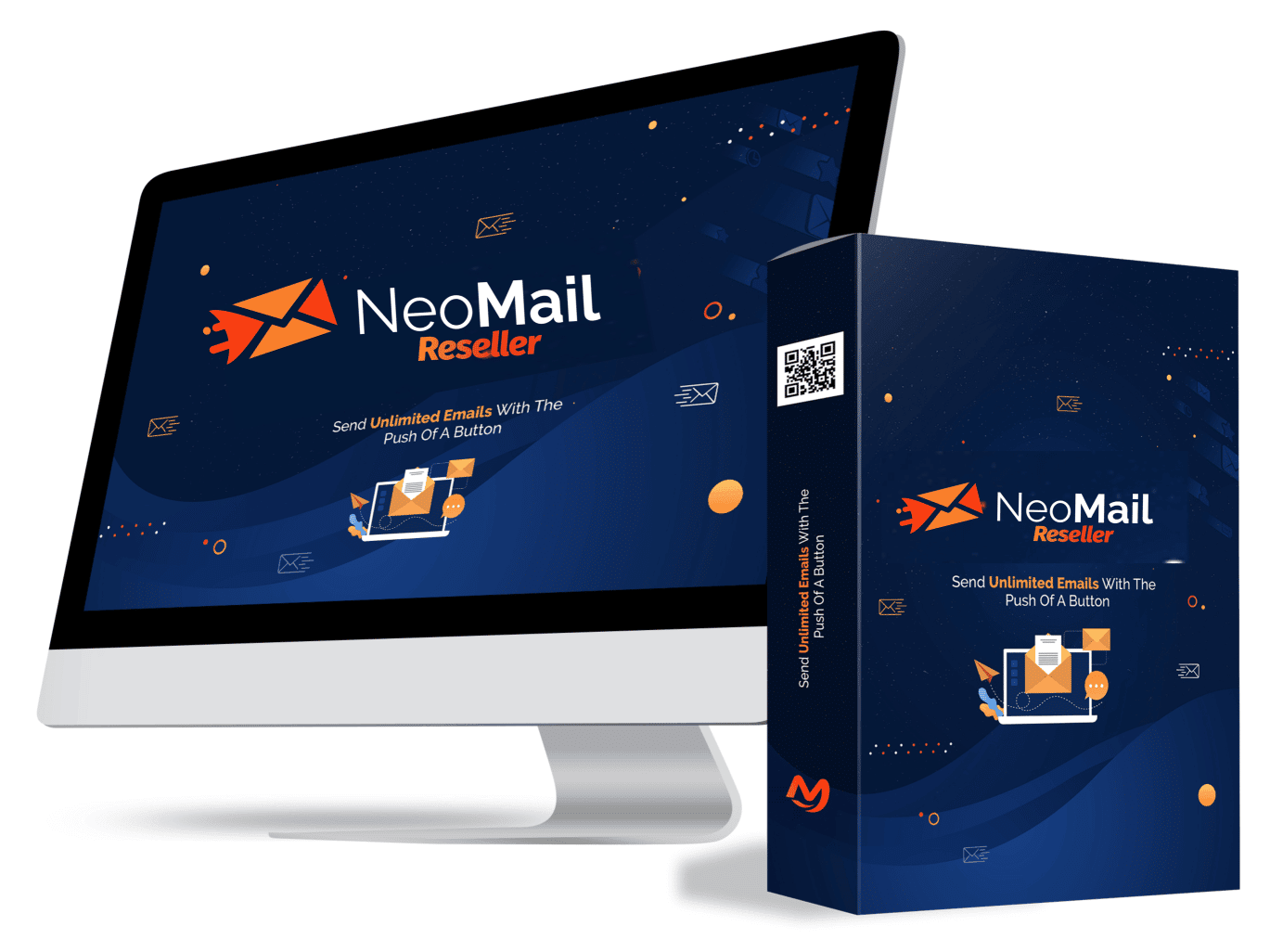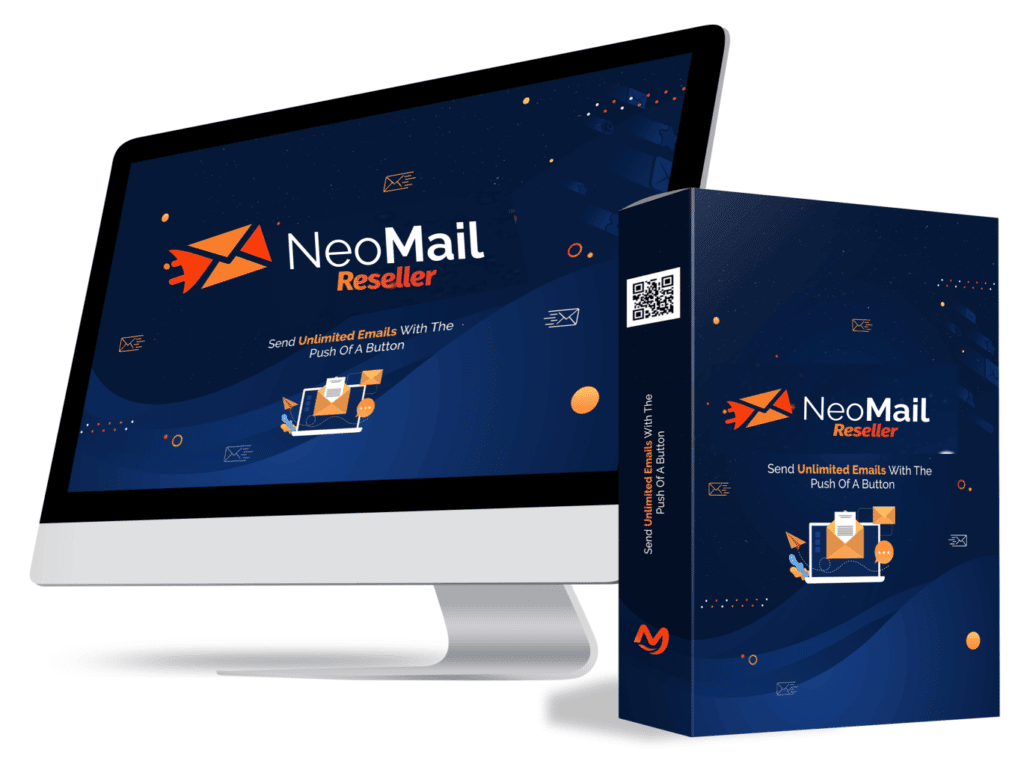 NeoMail Reseller ($97)
A reseller license allows you to sell every NeoMail offer and keep 100% of the profits.
Disclosure:
NeoMail's OTOs can be purchased after your initial $27 payment.
If you think NeoMail can support your business, then feel free to upgrade based on your budget. We recommend upgrading to the ProMax offer. In total, you'll pay $114 if you choose to upgrade. You'll get white-label sending, where you can send emails in bulk with your own domain.
One good comparison for this price is when you pay a monthly subscription for another email marketing platform for as low as $10. In a year, you'll pay $120. So, it's still a good deal to use NeoMail Pro Max.
Frequently Asked Questions
Does NeoMail really cost $27?
Yes. For your initial purchase, you can get NeoMail for $27. However, you can choose to upgrade with the OTOs available to get better service from NeoMail. We'd like to remind you to choose wisely based on your budget and need
Does NeoMail have a money-back guarantee?
Yes. You get a 30-day money-back guarantee when you purchase NeoMail.
Is there any other alternative to NeoMail?
Currently, we're still reviewing several other email marketing platforms. You can try SendSteed for free and also GetResponse. However, there are limitations related to the number of subscribers or emails you can send.
Conclusion
In conclusion, we recommend NeoMail as an alternative to other email marketing platforms. As a one-time fee, it's not a bad deal to try it for $27. If you don't like it, simply ask for your money-back guarantee within 30 days after your initial purchase.
However, if you'd like a free option, SendSteed is a good choice. Simply sign up for a free LeadsLeap account, and you can access SendSteed for free.
If you want a more customized option for an e-commerce business, you can rely on Omnisend. It's our best recommendation for e-commerce.
Just a kindly reminder, you still need to pay for a monthly or an annual subscription if you choose other options.
---