---
If you're looking for a legit FotoJet review, you have come to the right place. We will cover FotoJet as a free collage maker and other features you can use with their free trial option.
When you're looking for tools to create a graphic design, there are many other alternatives than Canva, Visme, and DesignCap. Well, FotoJet is definitely one of the best alternatives you might want to consider.
As we previously mentioned, having multiple tools to create a graphic design is similar to a surgeon having a bunch of knives to perform surgery. That's why we love to write a review about design tools. You'll never know what other tools can do without trying them, right?
So, without further ado, let's dive in!
Is This Free Collage Maker Worth Trying?
In a sentence, FotoJet is worth buying if you're looking for alternatives other than the usual online graphic design tool. FotoJet allows you to create various designs within minutes. It's nearly as powerful as other design tools and competitive enough to be considered a premium tool for online photo editing. At $39,99 on an annual payment, you can't go wrong using FotoJet as your daily tool to create graphic design.
What is FotoJet?
FotoJet is a free online collage maker you can use to create photo collages and other graphic designs in a short time. It is one of the products from PearlMountain that we have reviewed alongside FlexClip, DesignCap, and DesignEvo.
Even though it has similarities with DesignCap, FotoJet was originally an online photo editor app with various use cases. You can think of FotoJet as a mini Adobe Photoshop but friendly enough for beginners.
How Do You Use FotoJet?
To use FotoJet, you can sign up for a 7-day free trial on their website to access all of their features. There are three things you can create with FotoJet; graphic design, collage, and photo editing.
Graphic Design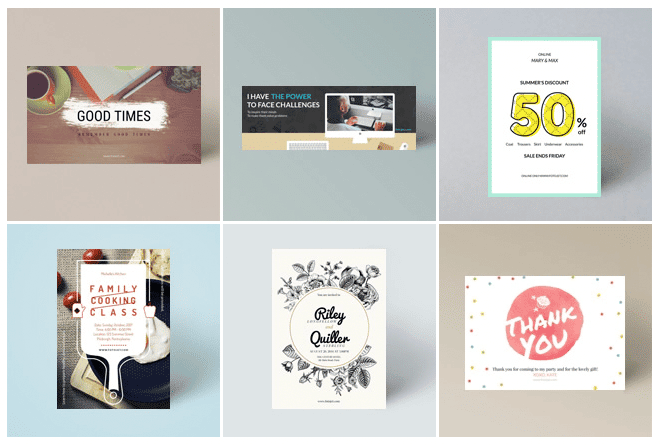 If you want to create a simple graphic design for your social media post or graphics, you can rely on FotoJet to help you. FotoJet has more than enough templates to assist you in creating a poster, YouTube art, banners, invitations, and many more. You can select one of the templates and start customizing your design within minutes.
Photo Collage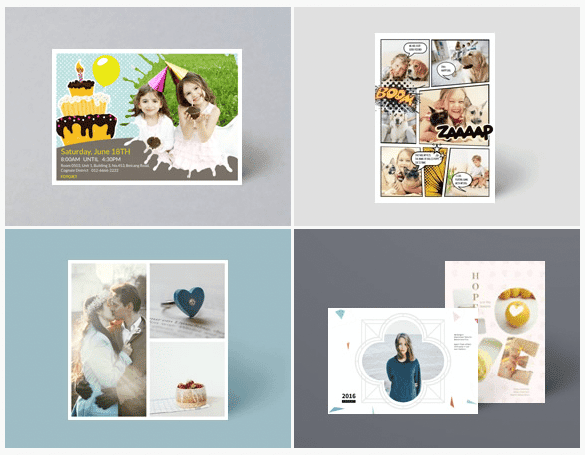 If a picture paints a thousand words, a collage probably paints a billion words when you use FotoJet. With more than 800+ stunning collage templates available, you will never run out of ideas to create a photo collage from your photo collections.
Photo Editor
As we previously mentioned, FotoJet's primary use is to edit a photo. You can add text, enhance, resize, crop, and apply photo effects to transform a dull image into a professional-looking photograph worth selling.
FotoJet Review: Key Features
In this section, let's head over several features that differentiate FotoJet from other tools.
800+ Premium Templates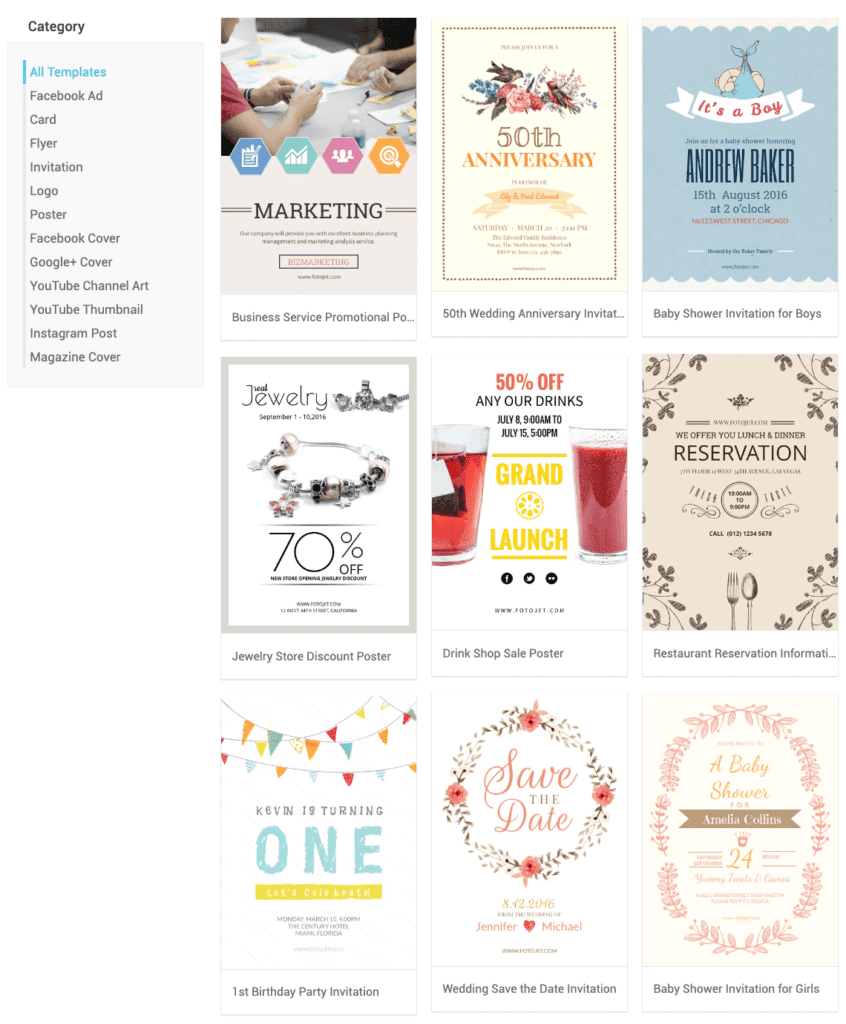 When you use FotoJet, your first impression might be similar to ours. This tool lacks templates! Well, that's what we thought. But, when you select just one of them, you will be amazed by the pre-built templates for you. Take a look at this magazine template below.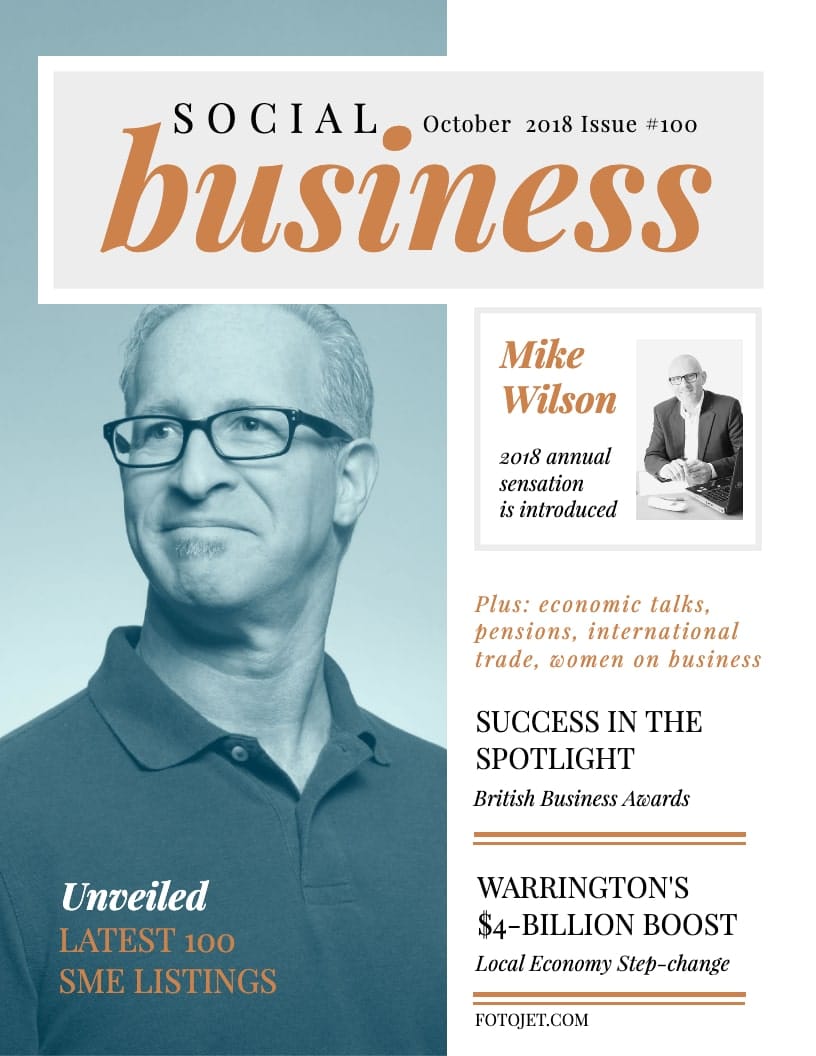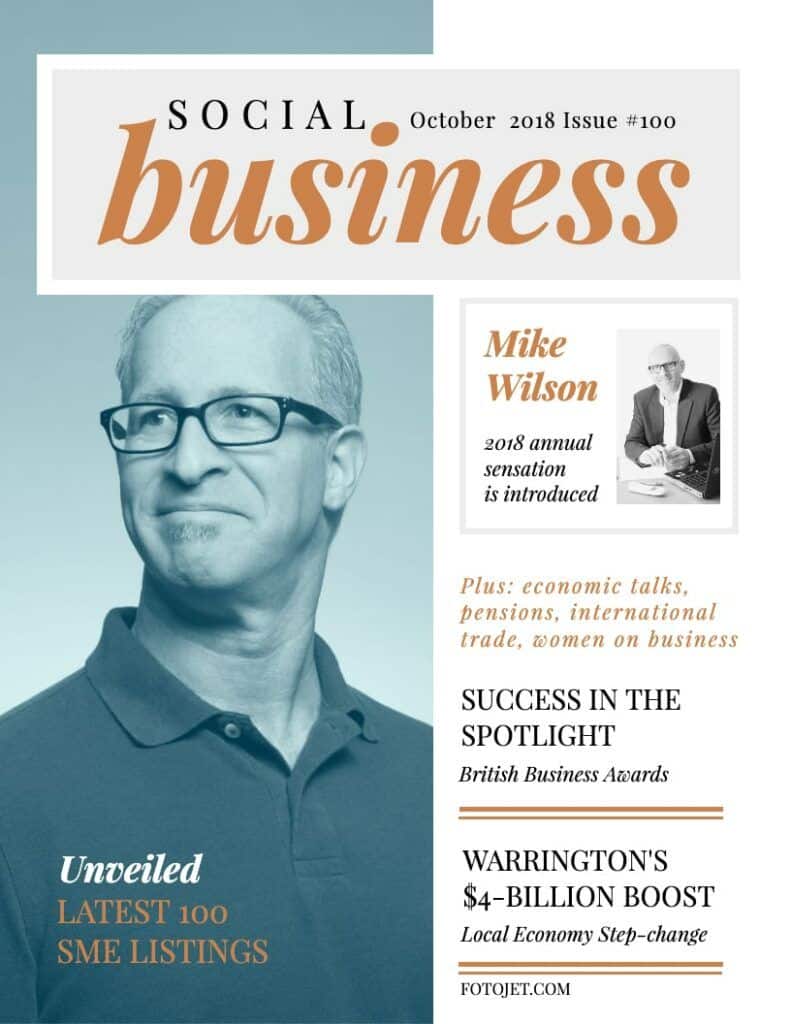 Believe it or not, all the design elements and proportions are already there for you. It's like you can use them right away just by changing a few images and copywriting.
3D Photo Collage
One of the best features to try is the 3D collage maker. You can create beautiful photo collages using available templates on FotoJet. Here's one example of a scenery photo collage we create with FotoJet.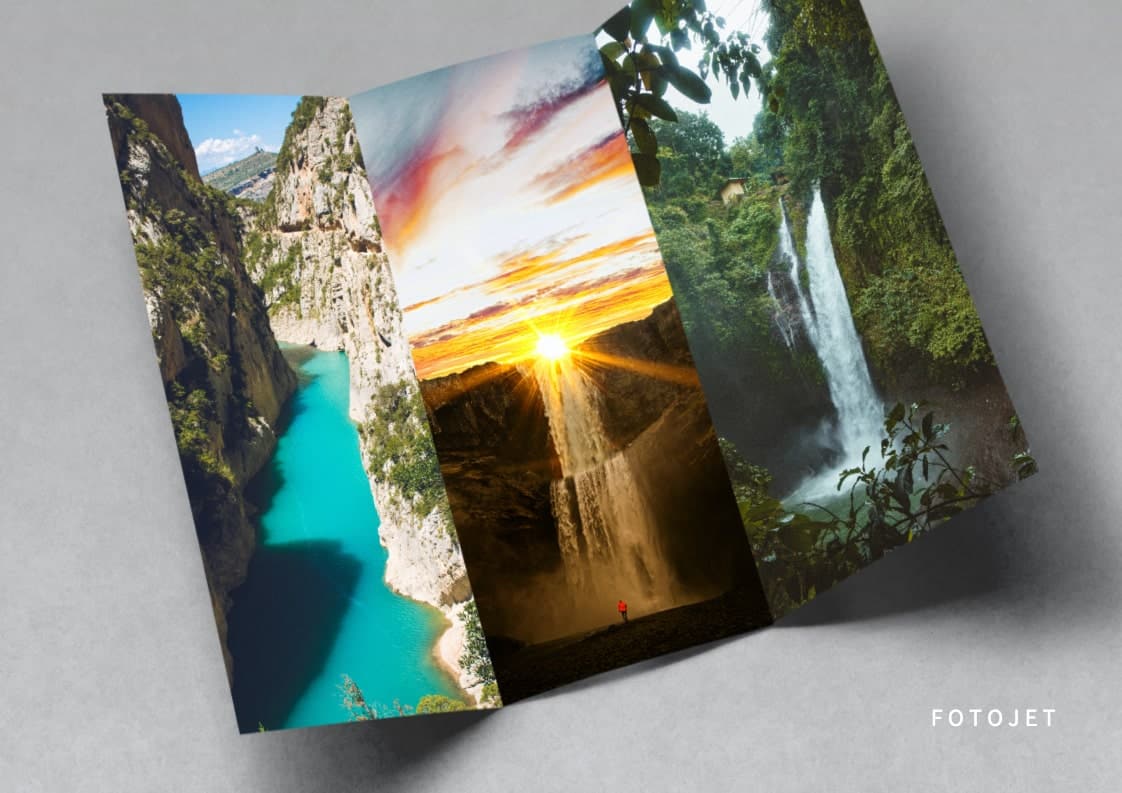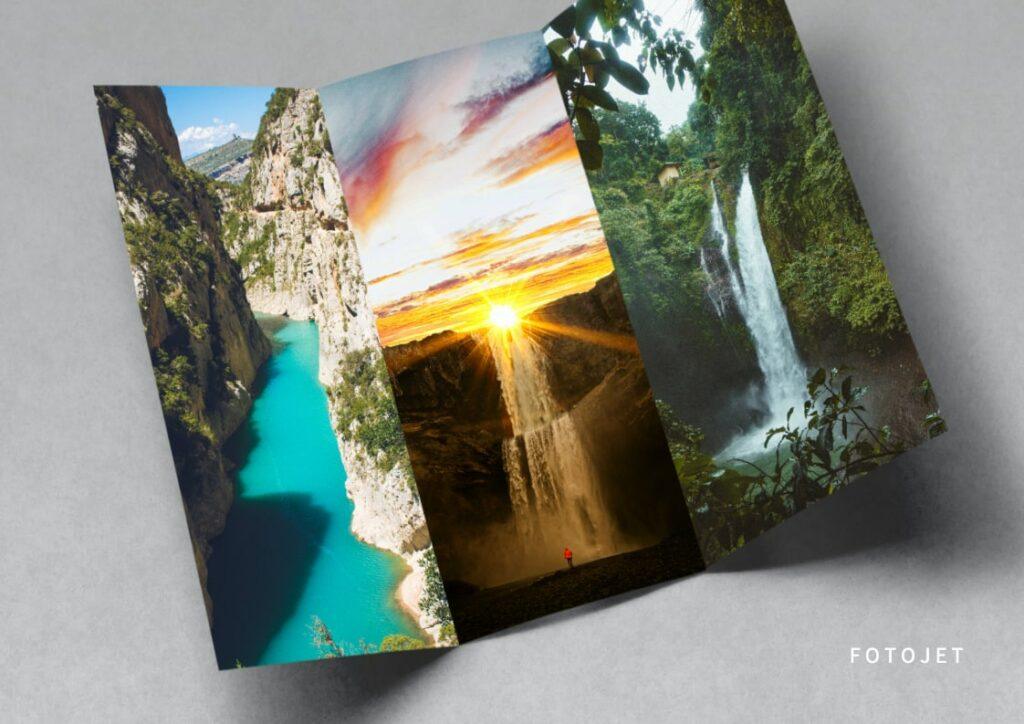 It looks stunning, right? To think that we only add a photo to each part of the leaflet is easy enough for beginners like us.
You can choose various templates based on the number of photos you want to add to your collage. Moreover, there is an option to keep your photos when you want to try another template. It's handy and saves you a lot of time.
Powerful Photo Editing Tools
Since FotoJet's primary use is for online photo editing, it is packed with powerful tools to help you create stunning photos within minutes. One of the best features we like is Auto Enhance. With just a click of a button, FotoJet will automatically enhance your image hassle-free. Here's an example of a before-after image.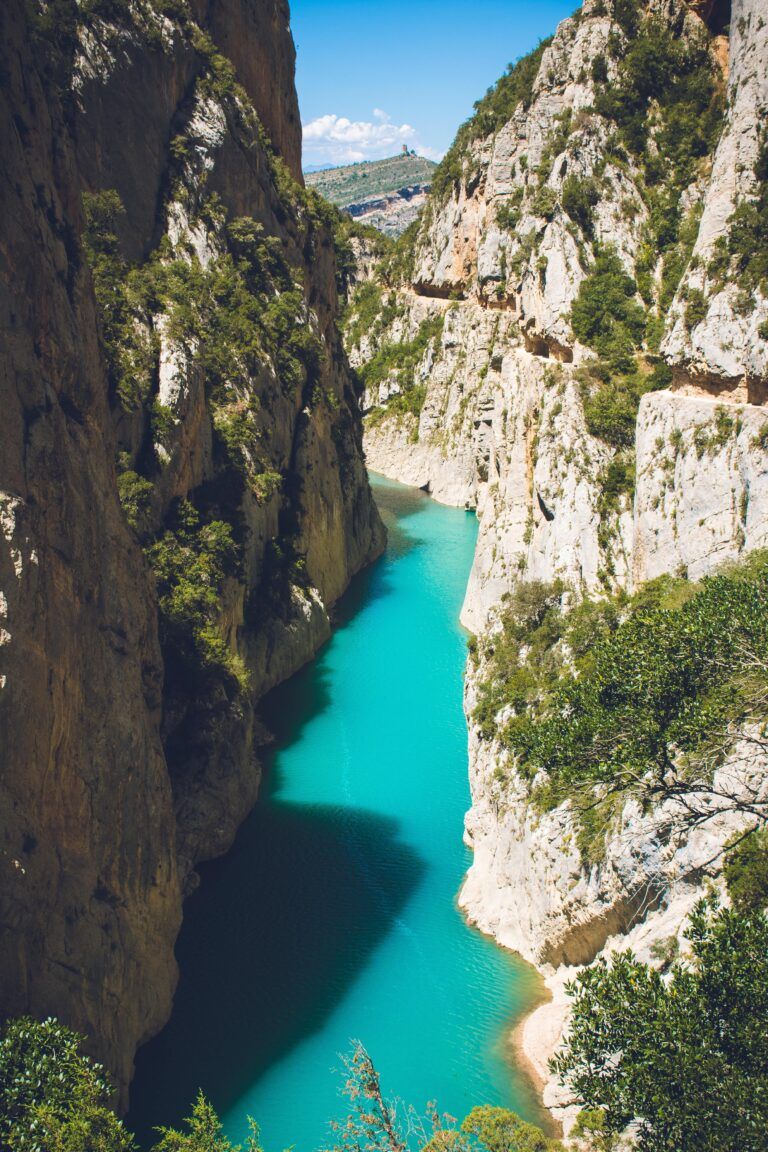 Pretty slick, right? We thought the initial image was already good enough. It's even better after we use the auto-enhance feature on FotoJet. You also get every basic setting such as crop, resize, rotate, exposure, and color correction feature to manually enhance your image. Furthermore, advanced features will give you more tools to:
Sharpen,
Dehaze,
Add a vignette,
Control noise,
Focus,
Add a color splash, and
Use premium filters.
In addition, there are also several other tools you can use to create a captivating image with FotoJet.
Effect. You can apply a built-in preset to enhance your image even more. There are several presets such as scenery, black and white, sepia, vintage, and many more.
Overlay. This feature is a fun addition you might want to consider to enhance your photo. It adds a pre-built image overlay to your photo. There are bokeh effects, light trails, spaces, fabrics, and many more.
Frame. There are various frames you can choose to add to your image. A simple border, shadow frame, and polaroid are among our favorites.
Text. You can add various texts to your enhanced photo to make them look more stunning.
Clipart. FotoJet also has many cool and cute clipart to add to your photos.
FotoJet Pricing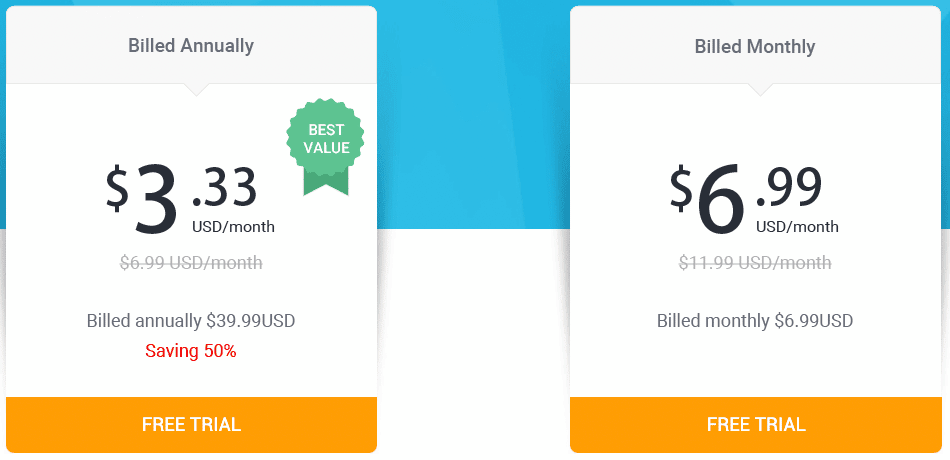 If you'd like to use FotoJet to its full potential, you might want to consider upgrading your free account to Plus. At less than $50 per year, you can access every premium template and feature with the Plus Plan. However, the monthly plan is a bit expensive at $6,99 per month. So, we do not recommend it.
You can use FotoJet for free, but you'll bump into several limitations. Here is a comparison of what you get on the Free account compared to the Plus account.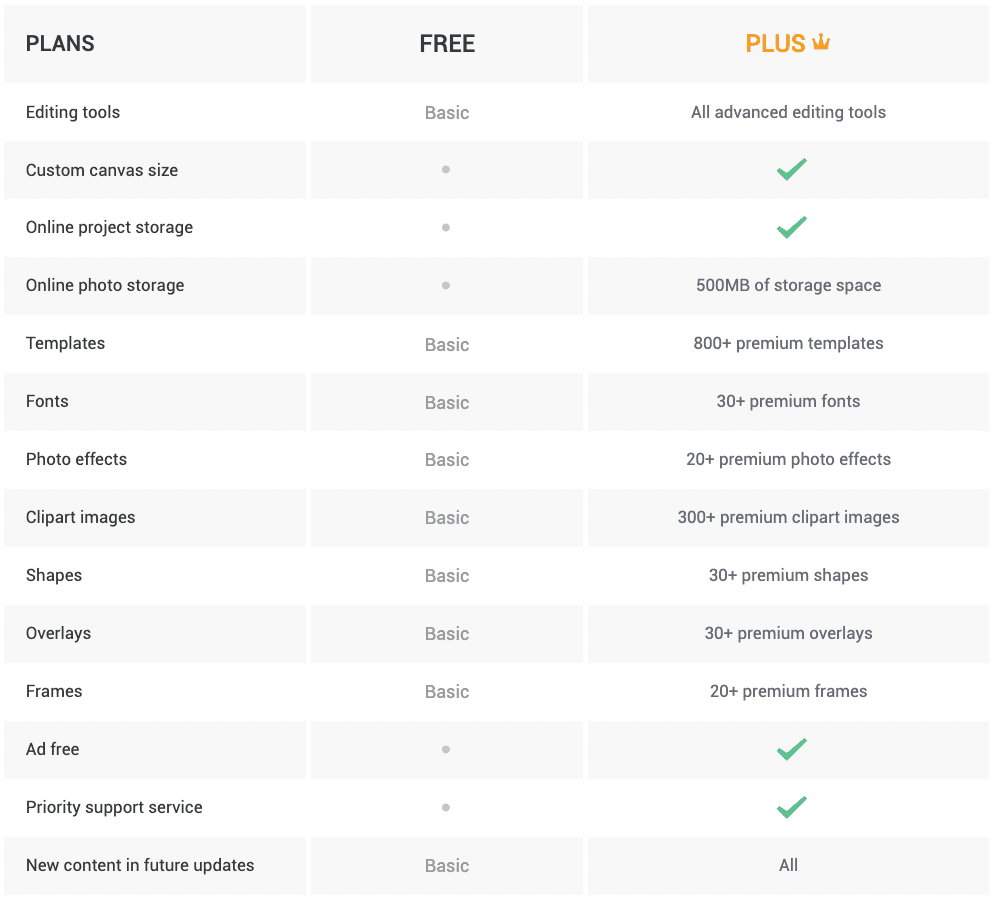 FotoJet Pros and Cons
There are several pros and cons if you'd consider FotoJet as your daily design tool. Here they are.
Pros
The Free Trial plan allows you to access every FotoJet feature without limitations.
Premium templates are worth the price.
Since FotoJet is a template-based platform, you can edit anything within a few clicks.
Cons
If you're using FotoJet for free, there will be an ad when you are editing your work.
You get limited templates even with the Plus plan. It's not as much as other tools.
There is no ruler in the editing area.
You got limited online photo storage for only 500MB.
The yearly plan could still be considered expensive.
Frequently Asked Questions
How do you remove a watermark on FotoJet?
If you use the basic version, you can delete the text-based watermark. It is fully editable. However, the FotoJet image watermark on the top right corner with a crown icon automatically disappears when you upgrade your account to FotoJet Plus.
Is FotoJet collage maker free?
Yes. It is free. You can use it without even registering. However, we recommend signing up for a free trial to access all of the premium features.
Does FotoJet offer refunds?
No. FotoJet does not offer any refund. You can cancel your subscription and still use your account until the end of your subscription period.
Conclusion
To summarize our FotoJet review, it is worth trying to use FotoJet as an online photo editing tool and collage maker for free. However, FotoJet truly shines when you upgrade to the Plus account. So it is worth upgrading when you're looking for an alternative to other similar tools. We strongly recommend testing their 7-day free trial to explore all of the premium features and templates.
---