This post contains affiliate links. We may receive a commission for purchases made through these links without any extra cost to you. Thank you for your support.
---
If you're looking for affordable email marketing platforms to start your email marketing journey in 2023, we have compiled our list based on our reviews and research.
Just in case you didn't know, if you're doing email marketing, you're not sending an email with Google or Outlook. You need email marketing tools to help you send emails in bulk.
However, when deciding on one for your business, you are faced with too many options. There is no one-size-fits-all when it comes to email marketing tools. Depending on your type of business and budget, some email marketing platforms are not suitable due to several limitations. So, we have sorted them into 7 options that are worth trying.
Let's go over it, shall we?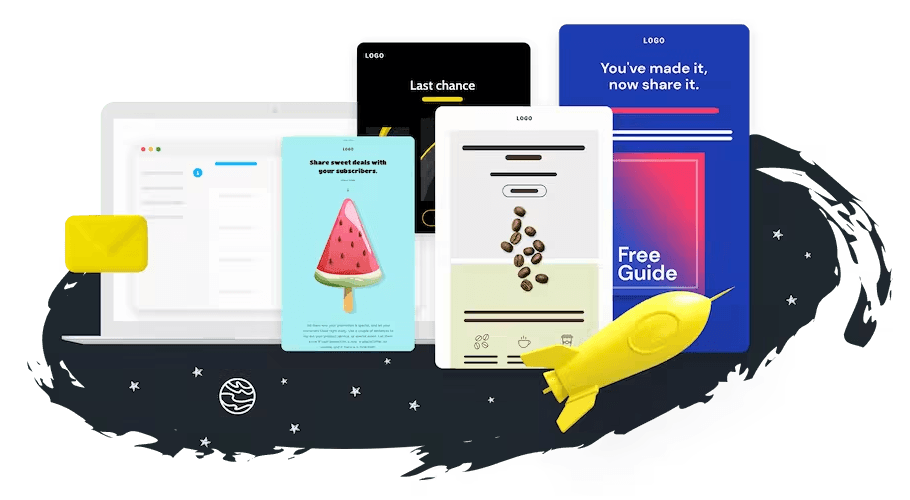 GetResponse is more than just an email marketing tool. It's an all-in-one marketing tool to help you grow your business. With its free forever plan, you can send unlimited newsletters to your list with a maximum of 500 contacts.
In addition, you also get one landing page, a website builder, and signup forms and popups free of charge. If you plan on upgrading, you will get access to set up automation and autoresponders to help you grow your business even more.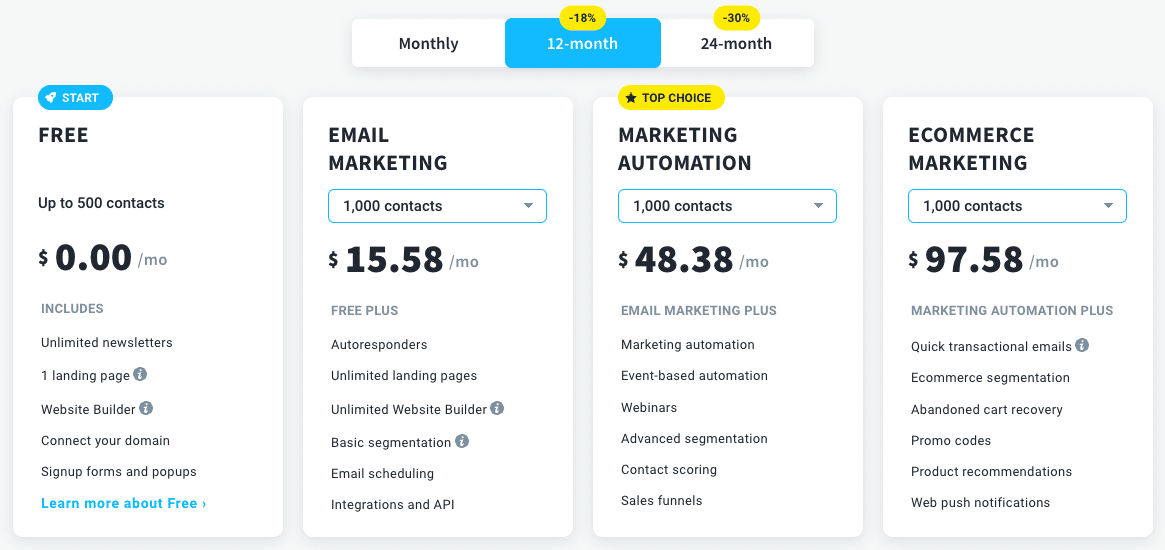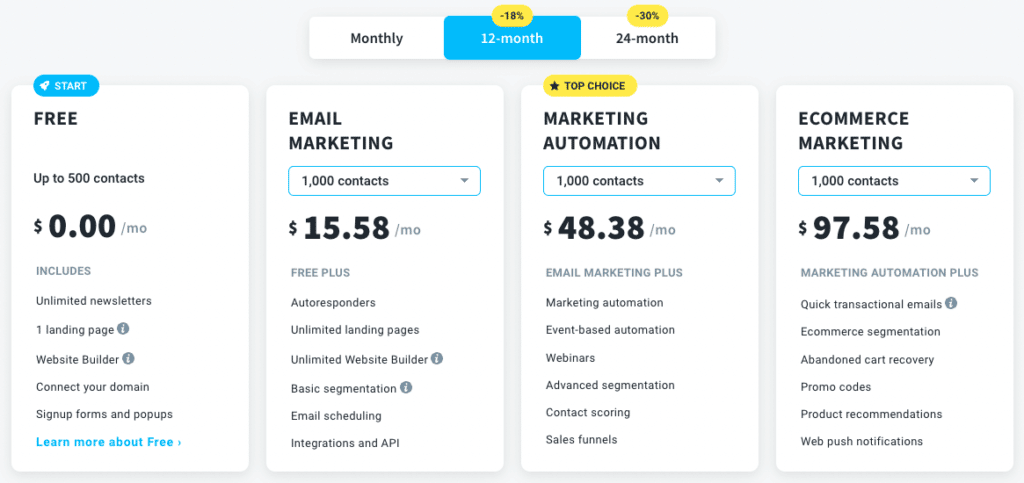 Generally speaking, we've seen plenty of affiliate marketers using GetResponse as their preferred email marketing platform due to its affordable price and versatility. GetResponse paid plan starts from $19 per month or $15,58 per month on an annual payment for 1,000 contacts.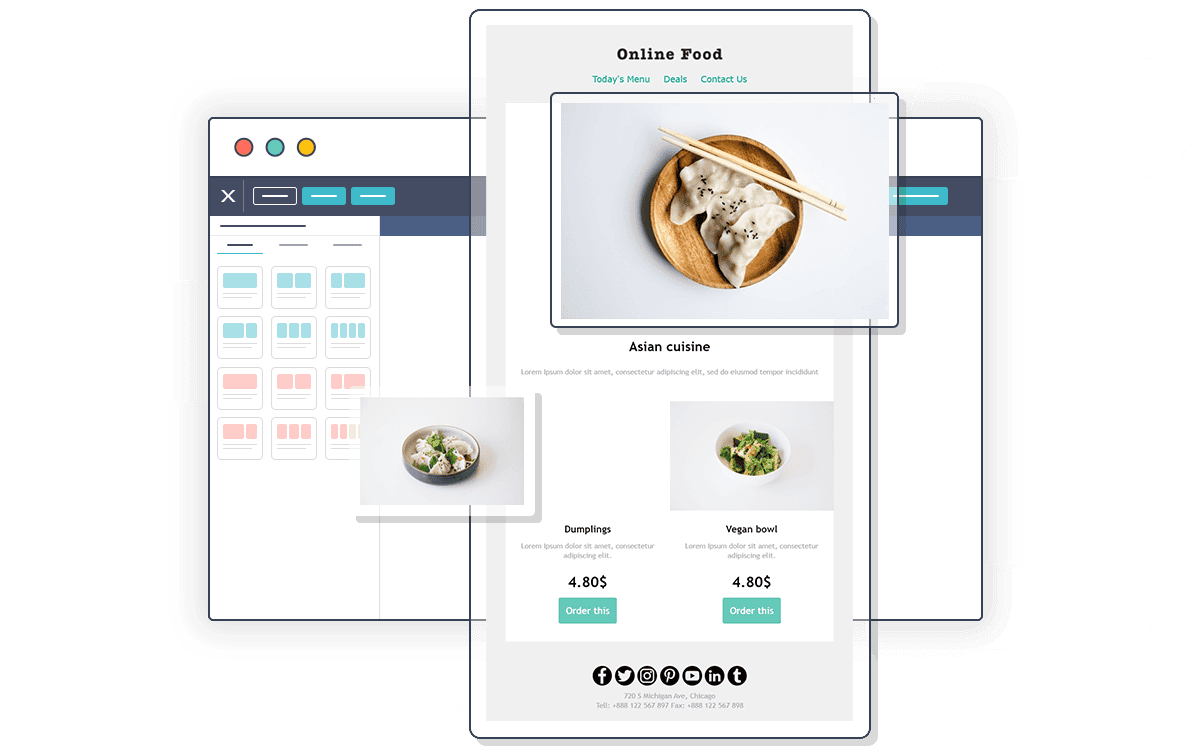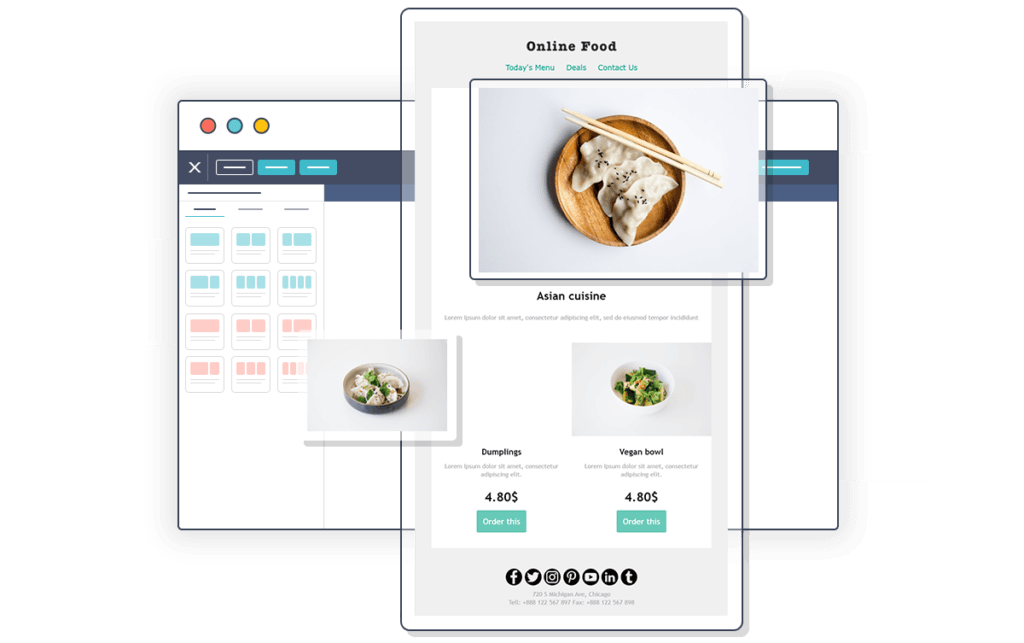 One of the big names in email marketing platforms is none other than Moosend. If you're looking for a paid and affordable plan to do email marketing, you must try Moosend. Like GetResponse, Moosend provides landing pages, forms, and automation to support your email marketing activities.
With a 30-day free trial, you can test almost every feature of Moosend's Pro Plan, including unlimited emails, automation workflows, and 1 landing page or form to start capturing leads for your business.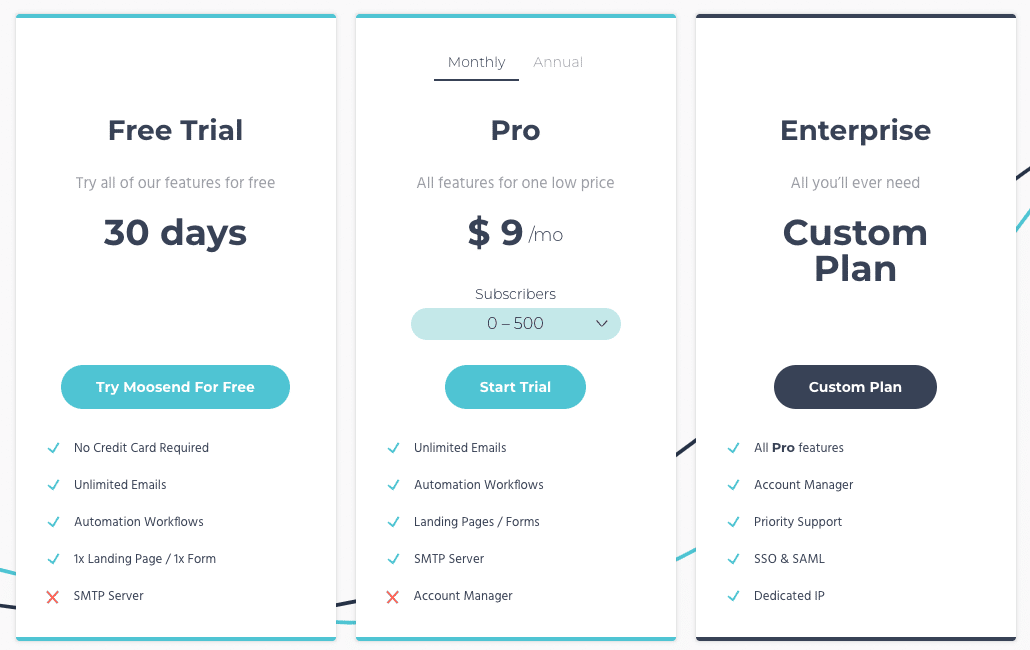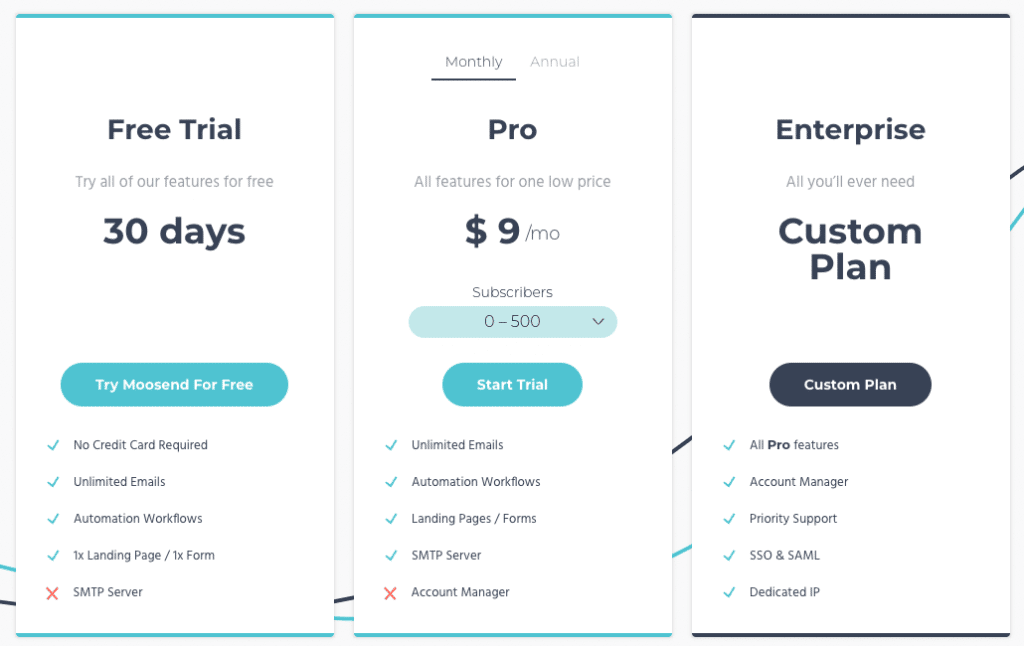 However, Moosend doesn't offer a free plan. But, as we said earlier, it is affordable. For up to 500 contacts, you only need to pay $7 on an annual payment or $9 monthly. Once you grow your email list, you can scale up without breaking your bank account.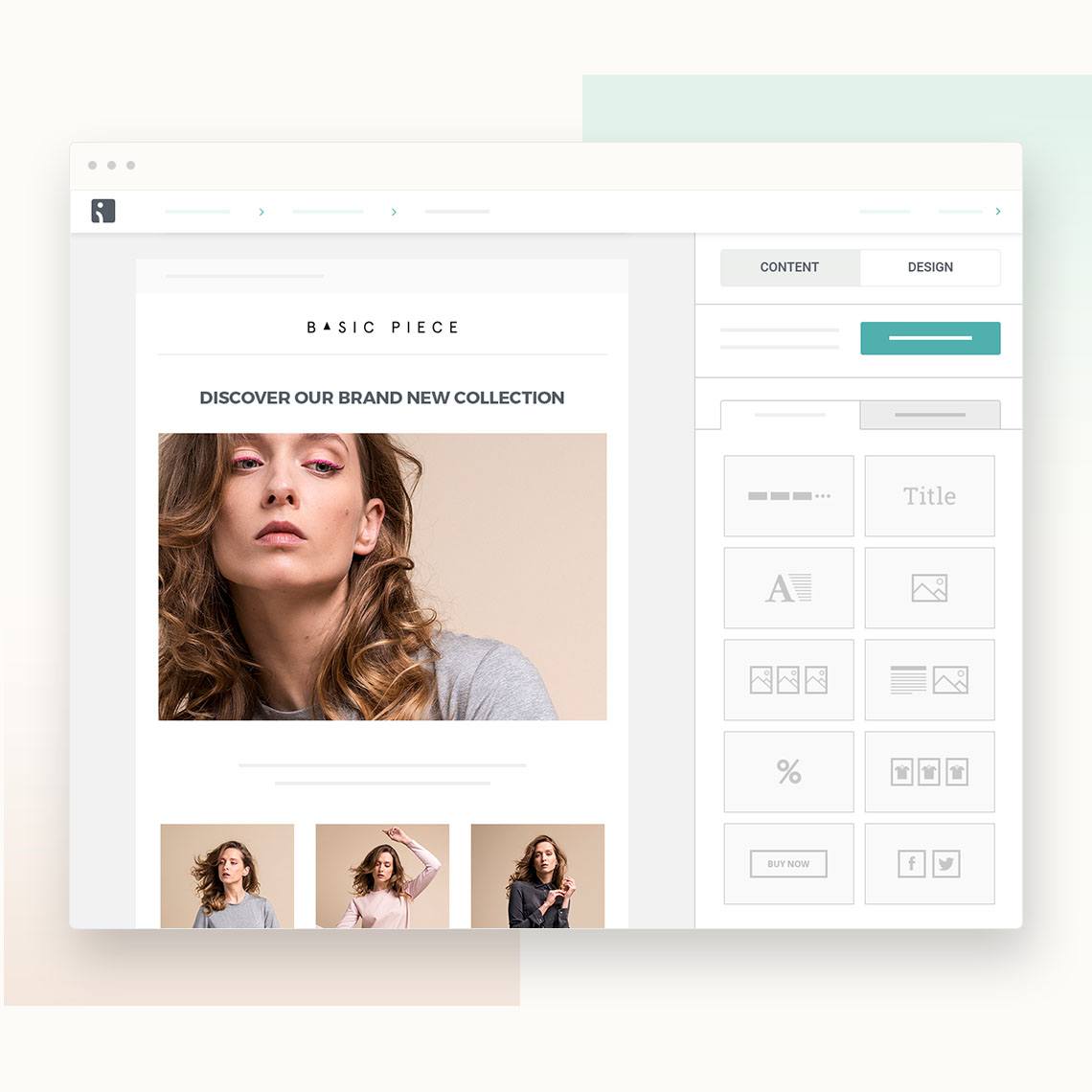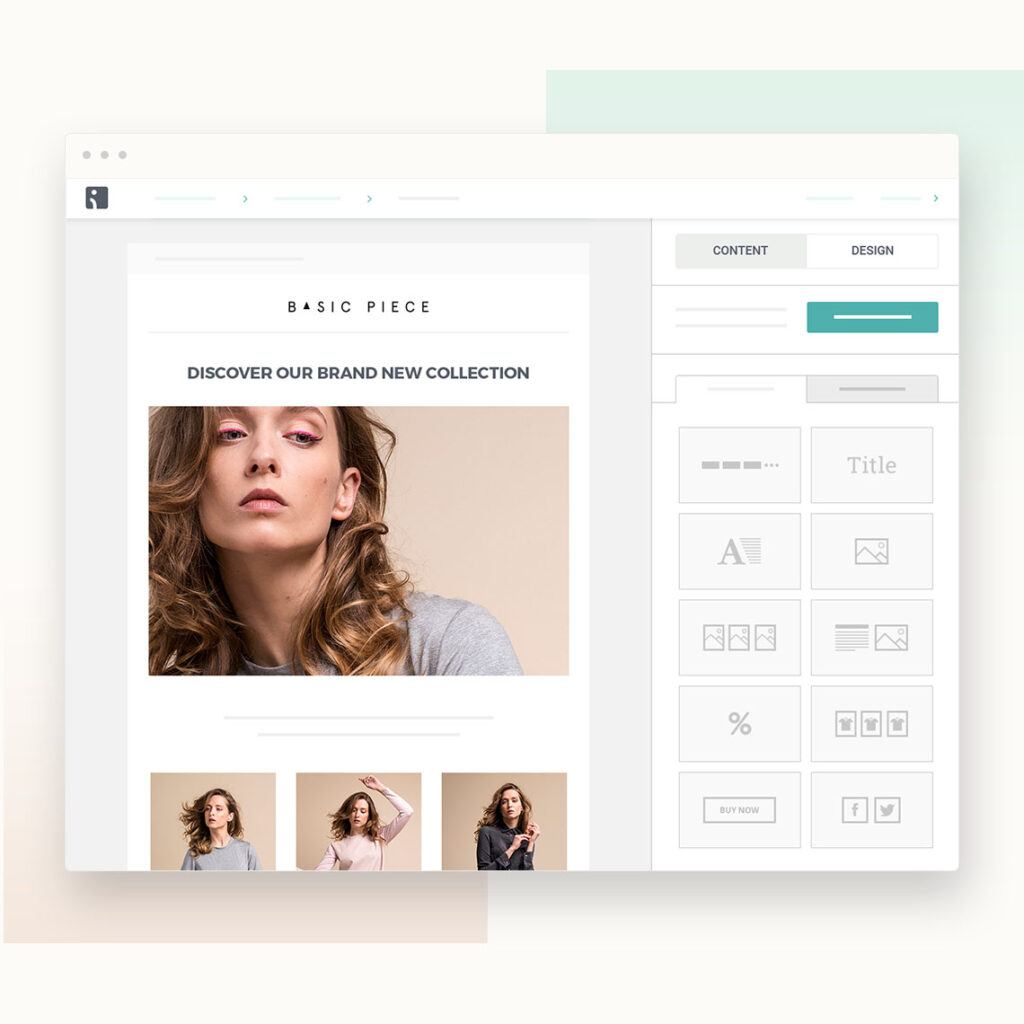 If you're running an eCommerce business, you might want to check out Omnisend. It's one of the best omnichannel email marketing tools with an SMS feature. You get professional-looking templates, pre-built automation and workflows, popups and signup forms, and even the ability to do segmentation for free!
You can use Omnisend for free with limited email-sending capability at only 500 emails and up to 60 SMS per month. You can only reach 250 contacts if you're running a free plan. However, Omnisend doesn't limit your list size. So, you can collect unlimited subscribers to scale up your eCommerce business and upgrade when you are ready.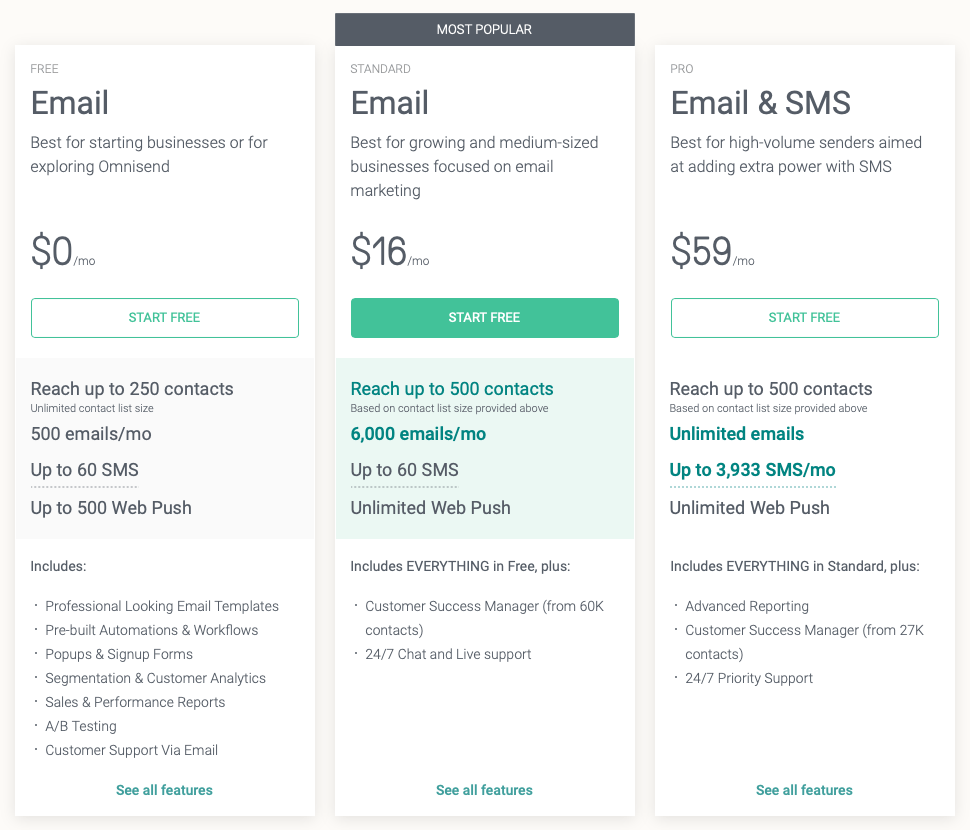 Omnisend starts from $16 per month for up to 500 contacts, and there is no annual plan. However, it's worth paying to run your entire eCommerce business with omnichannel marketing.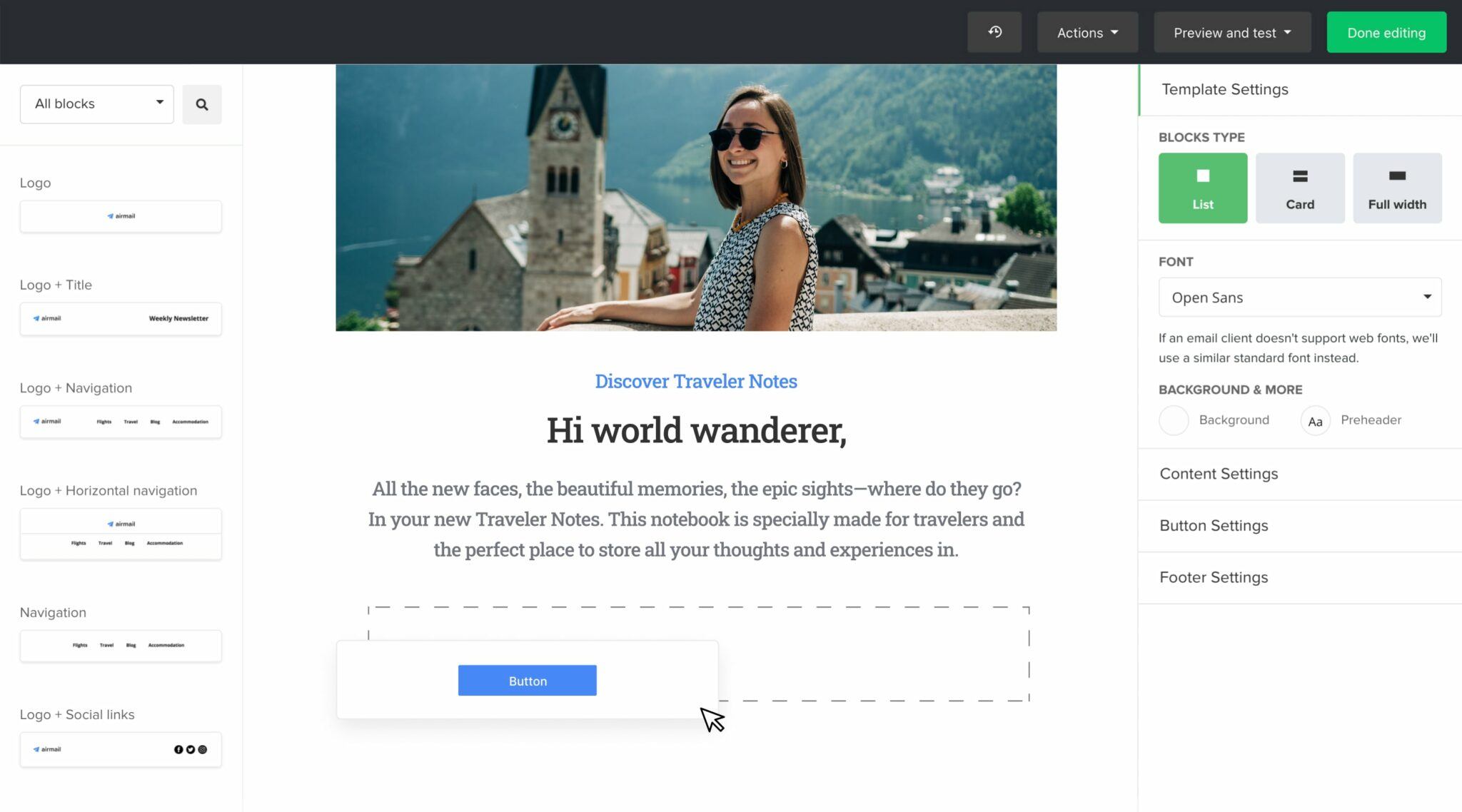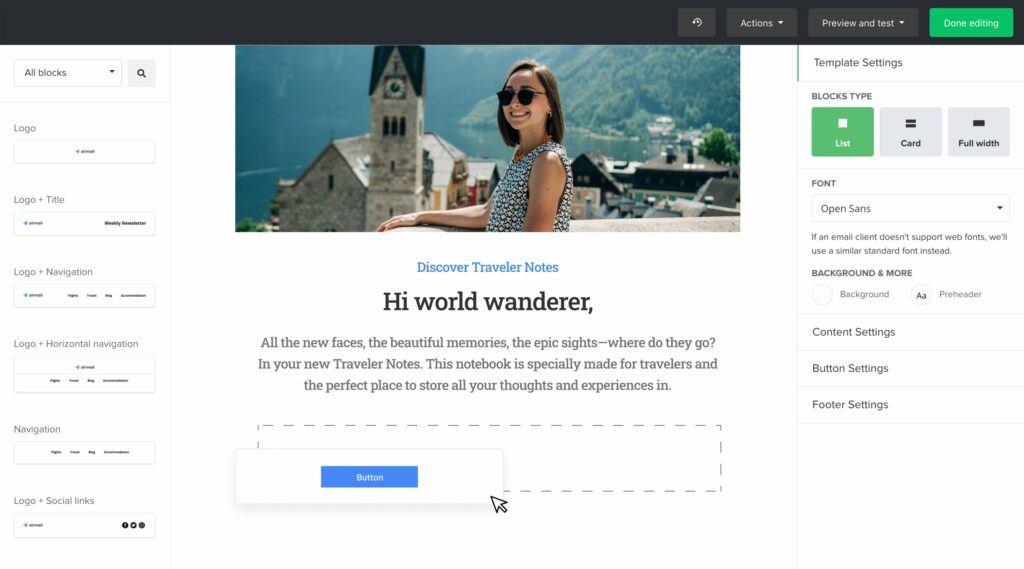 Another great email marketing platform to try is MailerLite. Don't let the word lite fool you, as it's not lite if you saw its features. It has everything you need to capture leads and send up to 12,000 monthly emails with the free forever plan.
If you want to use MailerLite for your eCommerce business or sell digital products, you can also accept payments by integrating popular payment processors such as PayPal and Stripe.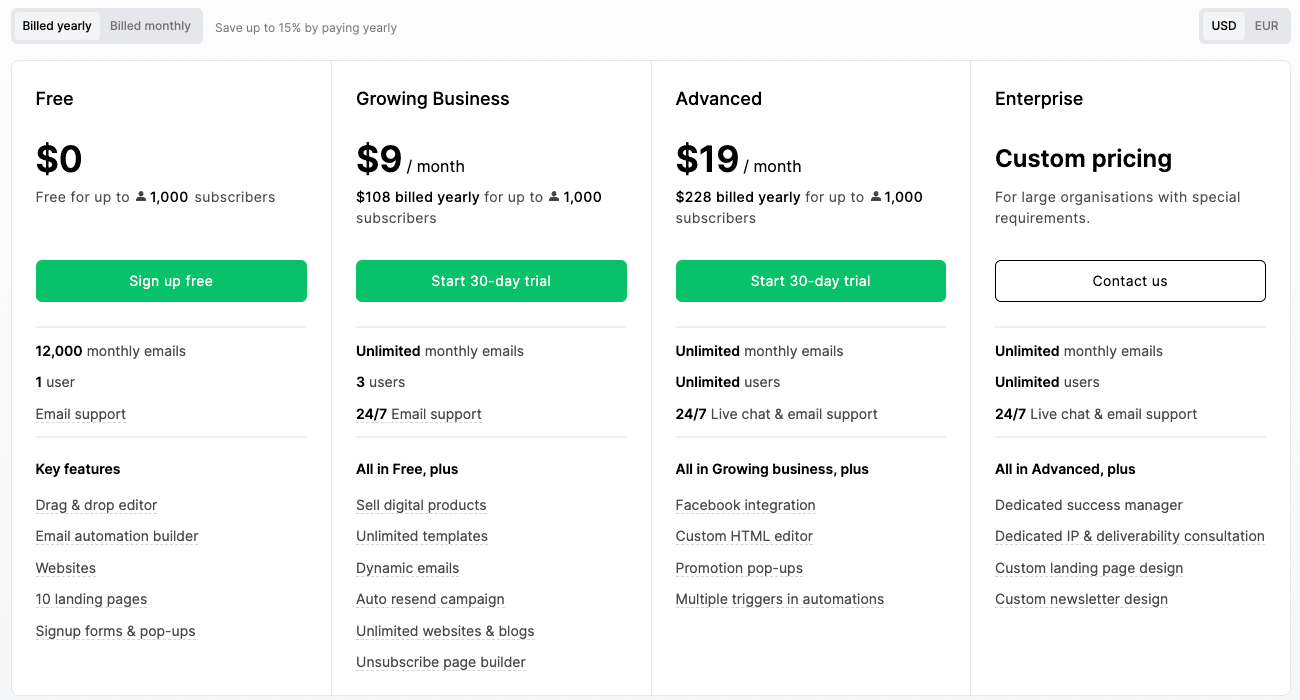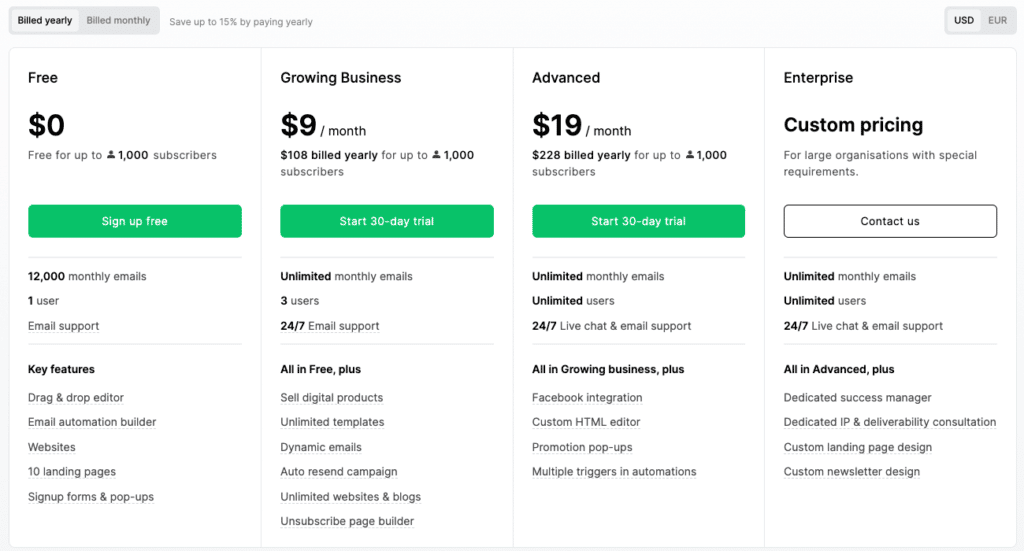 MailerLite is suitable for any business at every stage because it's affordable and can send unlimited emails when you pay for their monthly or yearly plans. It's only $108 on an annual plan or $10 monthly for 1,000 subscribers.
One of the most popular all-in-one marketing platforms in 2022 is Systeme.io. In fact, many people and affiliate marketers are switching from the expensive ClickFunnels to Systeme.io in 2022. It has everything you need to launch an online business for free. You can create sales funnels, sell courses, and get unlimited storage space in one place.
Even with the free forever plan, you can collect up to 2,000 contacts, which is rarely seen compared to other affordable email marketing platforms. So, we think it's a no-brainer deal not to take advantage of it.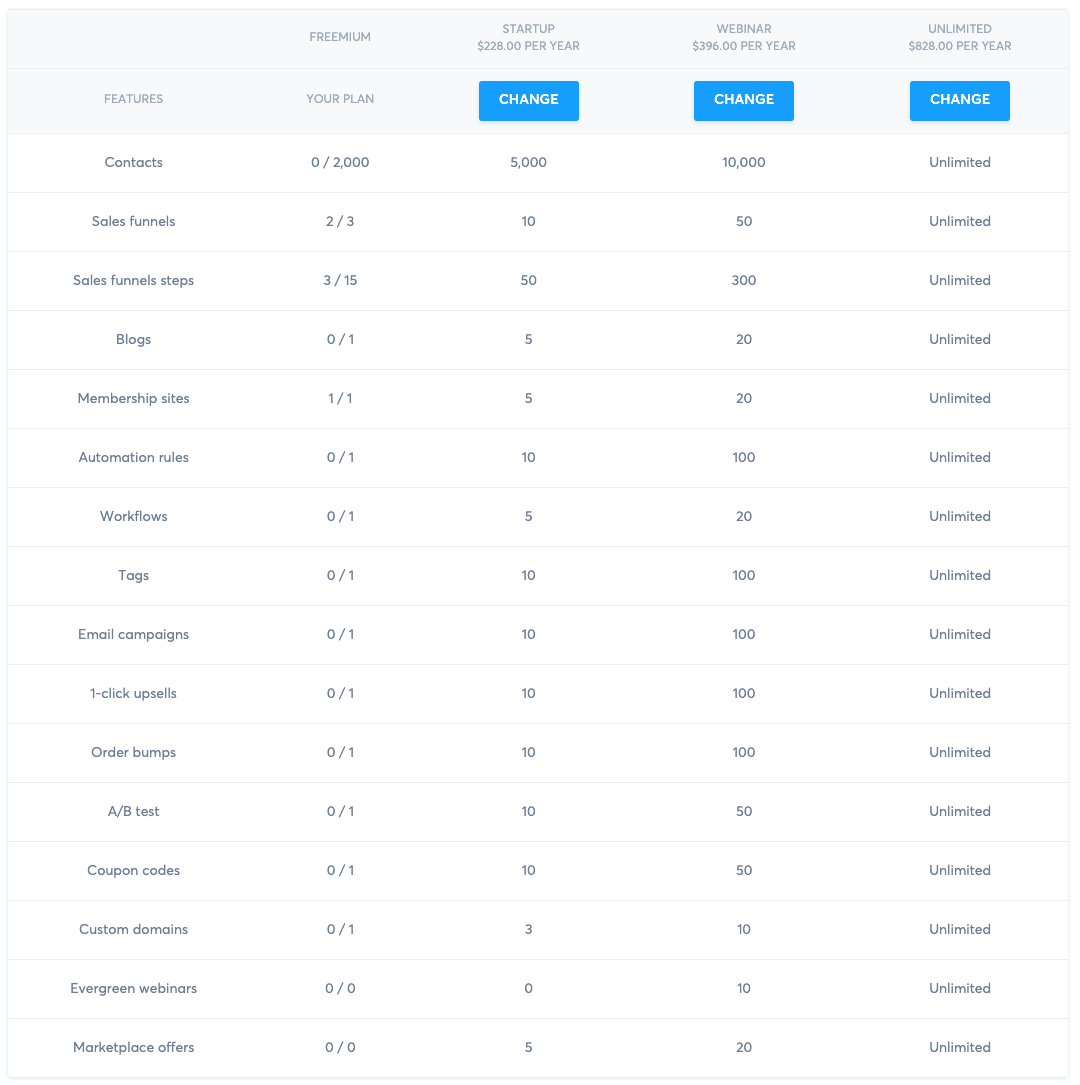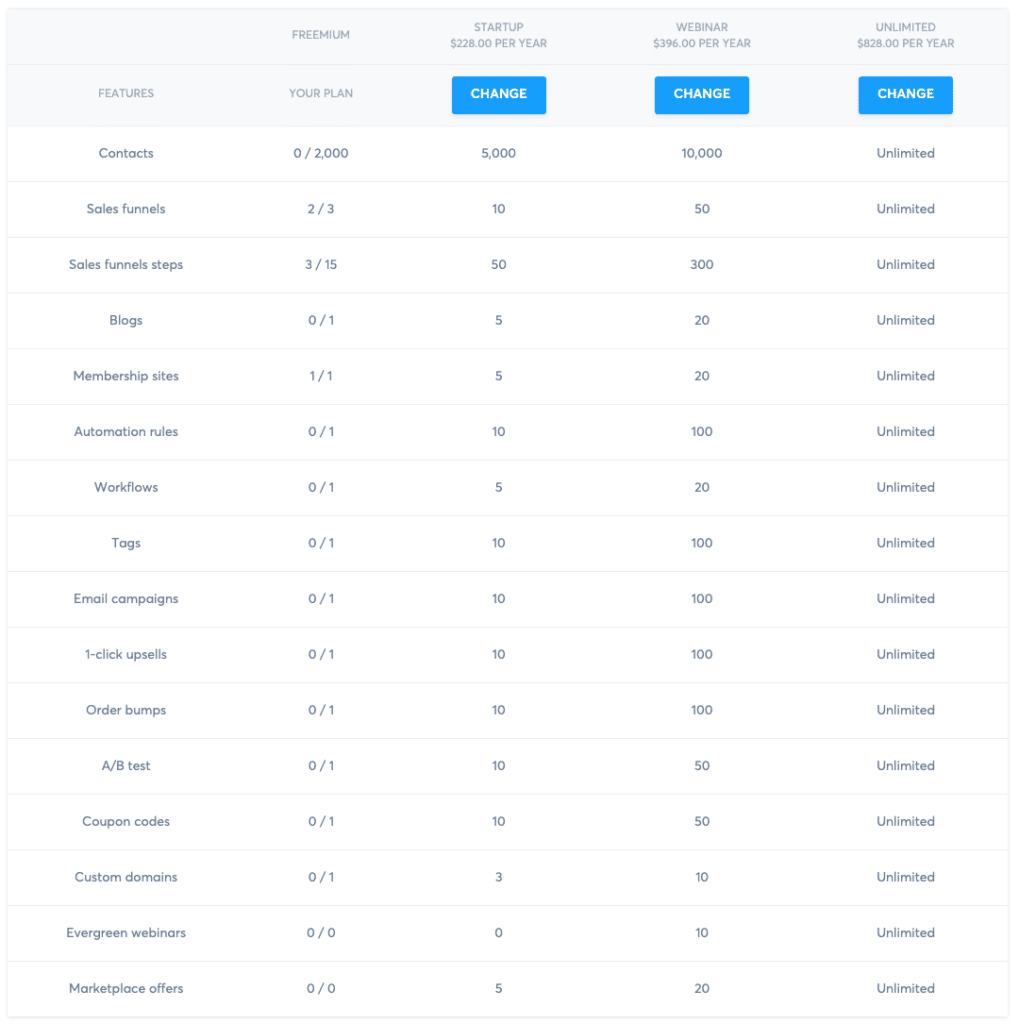 If you plan on upgrading your account, the Startup Plan will cost you $27 per month or $228 per year. It's a bit expensive, but it's worth everything Systeme.io has to offer.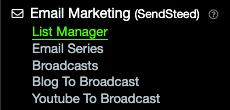 Now, if you want an entirely free and unlimited contact list, SendSteed is an email marketing platform provided by LeadsLeap. You get access to 10 list managers and send 10 broadcasts to your list per month.
However, there is no autoresponder feature on SendSteed's free plan. You need to upgrade your LeadsLeap account to Pro to access unlimited email lists and create unlimited newsletters. It costs you $19 per month to upgrade.
The beauty of this pricing plan is you also get access to all of LeadsLeap Pro's features, such as link tracker, page builder, funnel managers, and many more.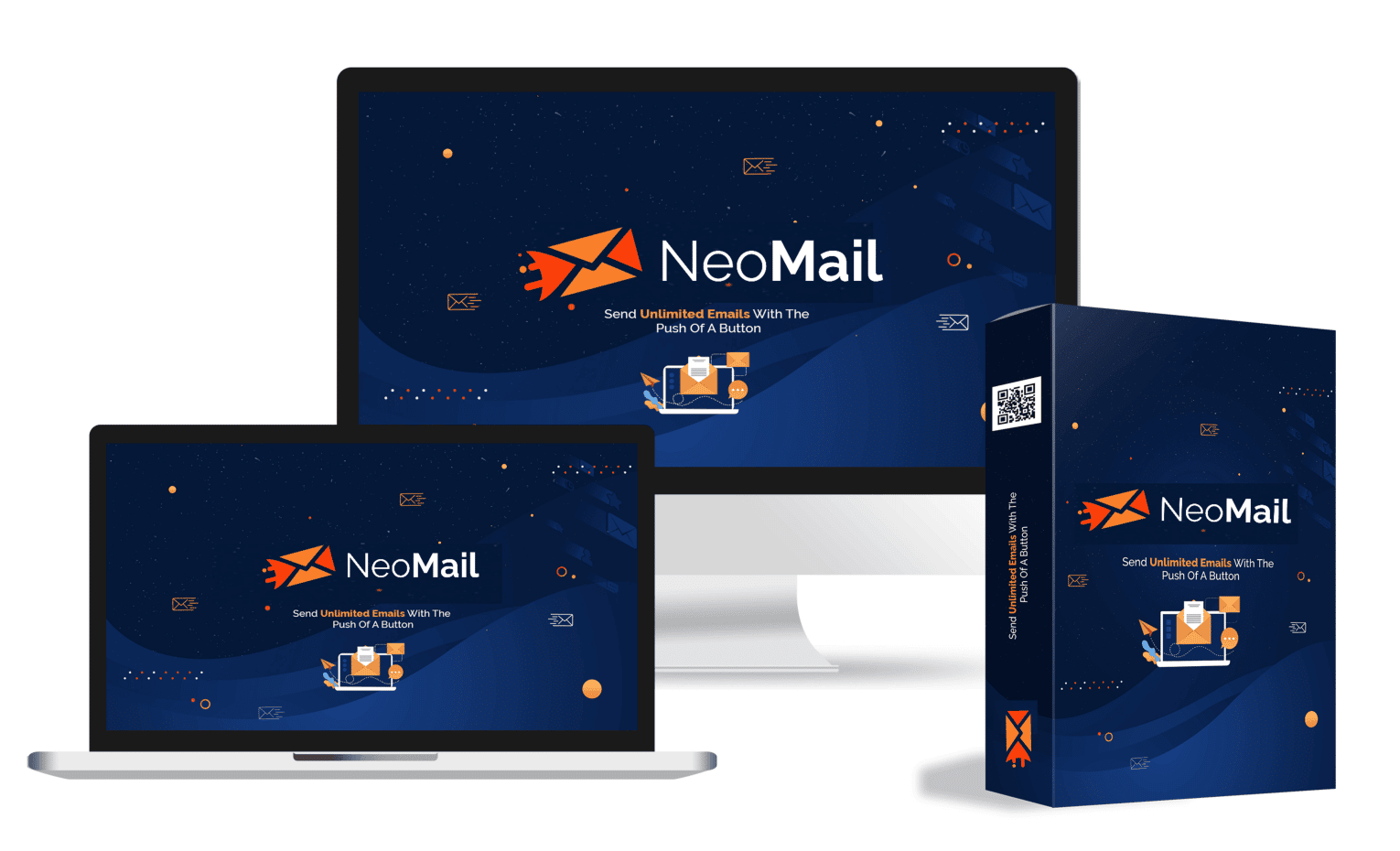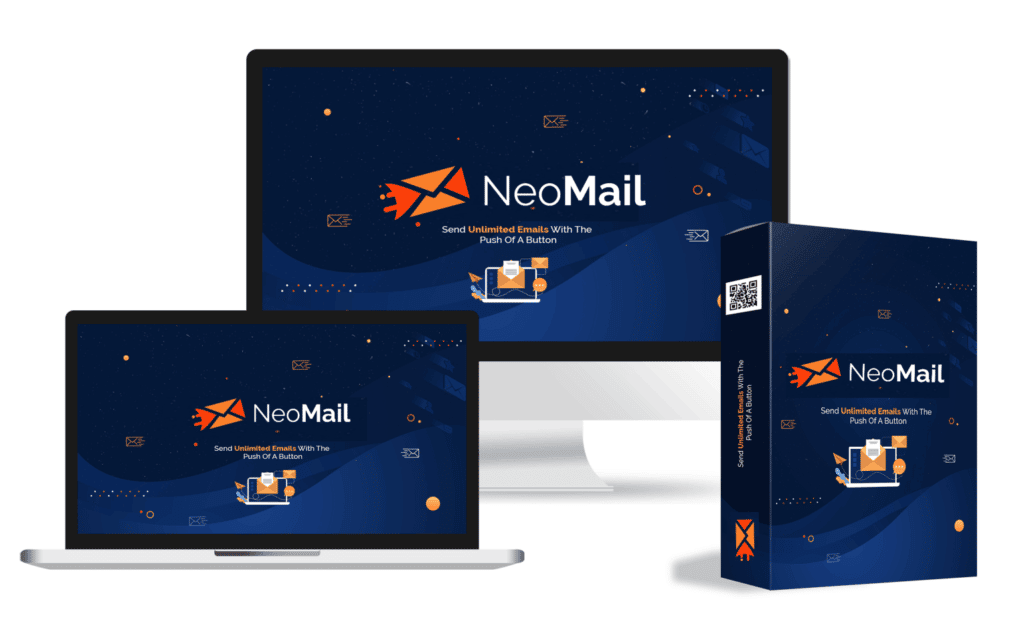 This final option is for those who don't want subscription-based email marketing tools. Subscription-based means you need to pay a recurring fee on a monthly or annual basis to do email marketing. But, NeoMail tackles it with its strategy.
NeoMail is a cloud-based email marketing tool for a one-time payment of $27. You can import unlimited contact lists and send unlimited emails to your subscribers. In addition, NeoMail also provides email templates to help you send beautiful emails.
Since it's an affiliate product from WarriorPlus, there might be several downsides you might not know unless you try it. However, there is a 30-day money-back guarantee to solve that. So, you're not risking anything if you think it's not suitable for your business.
Conclusion
There you have it. These are the 7 affordable email marketing platforms to try in 2023. We personally use SendSteed and GetResponse to do email marketing. Why? Because we're a LeadsLeap Pro member. So, it's a waste not to use it.
GetResponse is what we use for our Lead Capture pages on our website. We also use it because they allow you to send unlimited newsletters with their free plan.
How about you? What email marketing platforms are you using, and why? Share your thoughts in the comment section below.
---